Tea: the Perfect Gift for Tea Lovers (Essential Guide)
Tea has spread to every corner of the globe as a drink for health, pleasure, and relaxation. It is drunk alone for comfort and together in happiness and sorrow.
Tea fits all the events and occasions in our lives.
What Makes Tea Lovers Tick?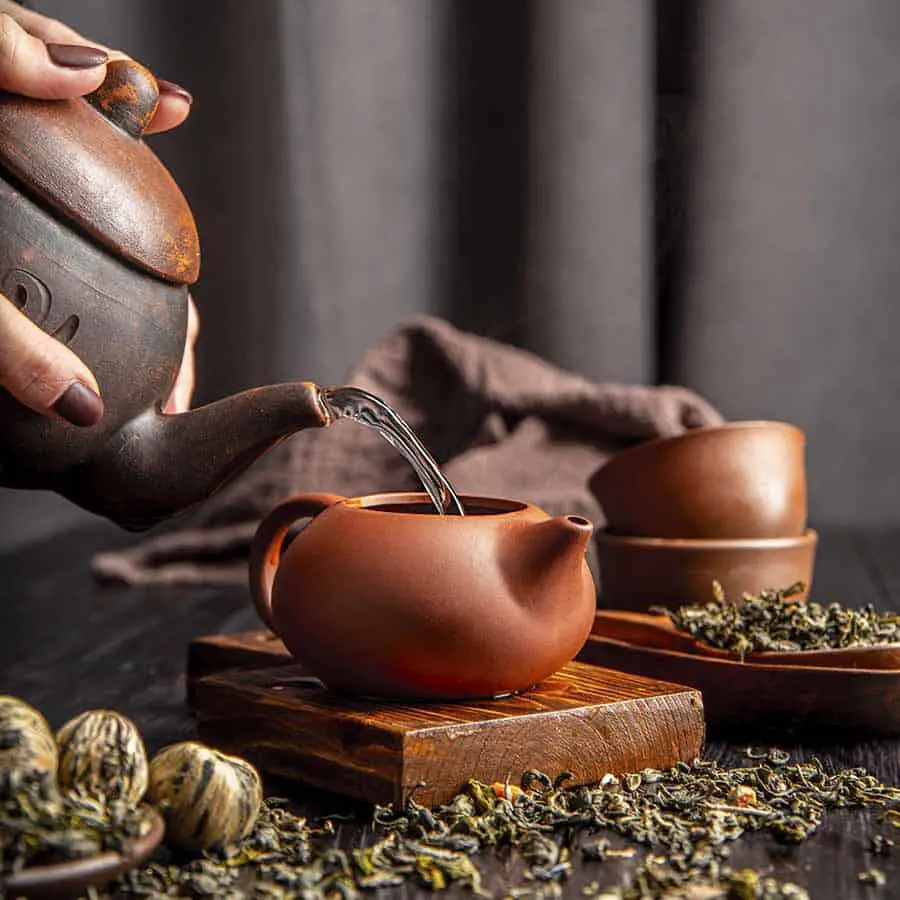 Tea is not one single drink, but many – the tastes of tea range from light and clean to rich, dark, and complex.
Tea is a welcome offer to guests at home and at the workplace. The drink represents a break, refreshment, a tonic, a sedative, and spiritual experience.
It is drunk hot, cold, or iced – from a chipped enamel mug or sipped from a fragile, translucent teacup.
Tea drinkers vary in their tastes and preferences because tea-drinking crosses all boundaries.
Some prefer to drink one blend, made consistently, remaining faithful to that one tea throughout their lives. Then there are the tea enthusiasts who explore and try different tastes of tea and enthuse about them with all the zeal of any wine lover!
Tea has a long history of cultivation, import and export, and experimentation. With tea, there is always something traditional to comfort or something novel to surprise and delight! Tea lovers enjoy the fleeting pleasure of this cup of tea at this moment.
There is much to love about tea!
Why is Tea the Perfect Gift?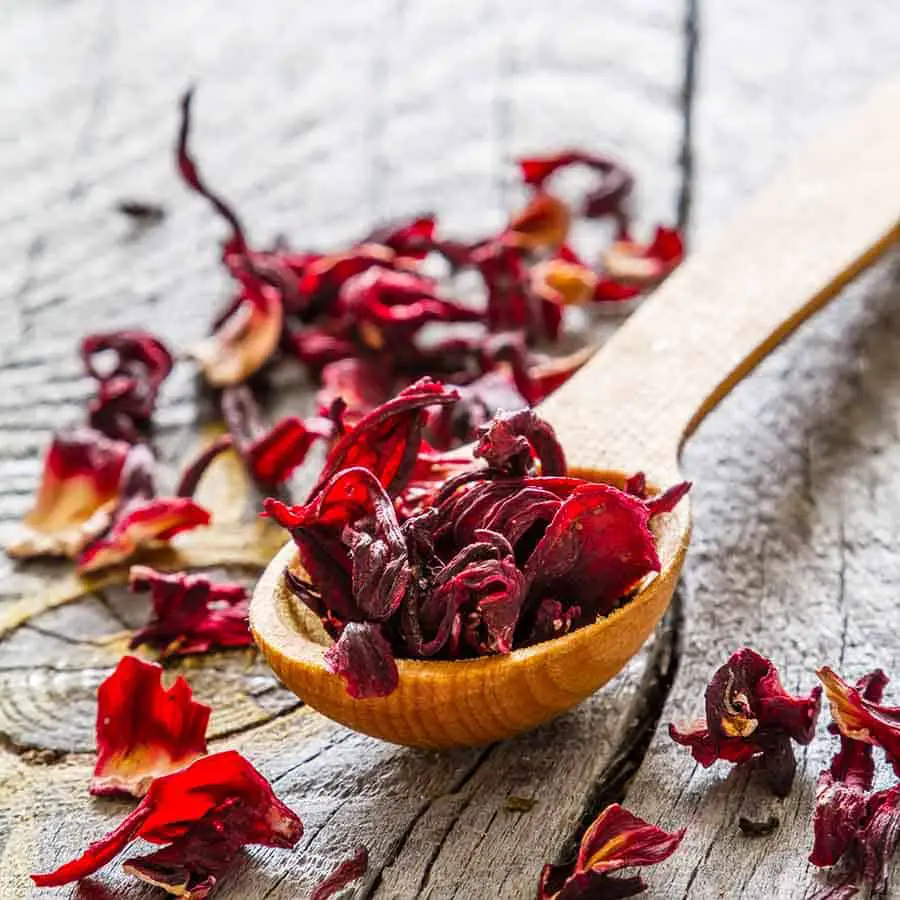 Tea is a versatile gift for all occasions.
Loose leaf or bagged tea is consumed and enjoyed daily, so a gift of tea is something that is practical and can be used and shared by the recipient.
Tea does not offend as all cultures, ages, and gender accepts tea and has a place for it in their lives.
You have a choice of price point with tea gift – a modest selection of teas with various flavors, high-quality rare teas, and tea-drinking equipment. This range of flavors, products, and accessories allows a gift to be personal or corporate, tailored to a specific individual, or suitable for a mass gifting.
You can use tea to provide a hand-made DIY gift for a close friend or relative, or a luxurious corporate gift for a valued client or retirement gift for a person dear to you who is calling time on their long professional career.
Tea gifts for tea lovers are adaptable, affordable, or expensive, and give genuine pleasure to the recipient!
When Do an Occasion Benefit from Tea Gifts?
If you need to give a gift – tea or a tea-related item will suit the occasion with style and display a thoughtful approach to gift-giving.
Corporate Occasions

Corporate gift-giving requires careful planning as you want to promote great working relationships, and there are many occasions when you expect a corporate gift.
This guide on corporate tea gifts walks you through the ins and outs of using tea-themed gifts for all corporate gifting occasions.
Corporate Gifts for Clients
Tea is an excellent appreciation gift, thank you for visiting gifts and seasonal greetings. The size of the present depends on the budget and the length of the relationship, but corporate gifting culture is undoubtedly essential in business.
A modest tea gift basket filled with pyramid tea bags (for individual servings) and cookies is an ideal welcome to a client visit involving a hotel break. A unique single garden tea makes a memorable Christmas gift.
Corporate Gifts for Employees
Many studies show that small personal rewards for employees on birthdays, work anniversaries, or successful completion of projects are important for morale and staff retention.
A carefully chosen gift of tea is suitable for this purpose at work or home.
When the occasion warrants it, a more expensive gift with a tea-theme is straightforward to locate.
Tea is an excellent employee appreciation gift because of the infinite variations – although the present is similar, it is different and gives the impression of being carefully selected for that individual!
Corporate Gifts for Co-workers
Birthdays, Christmas, promotions, weddings, retirement – all occasions when you give your colleagues gifts. We build work friendships and part of those relationships are the giving of gifts.
A mug or teacup (depending on your workplace) with a wise or fun message, a dessert in a teacup, or an excellent herbal tea make perfect gifts for any coworker.
Gifts for Corporate Events
Teabags, individually packaged in custom printed packages, make ideal trade stand giveaways. Single teacups containing a gourmet dessert enhance a corporate swag bag, tea sets make impressive prizes for an afternoon of golf or executive retreat.
Tea gifts make the best corporate event gifts from exhibitions to full-scale conferences.
Luxury Corporate Gifts
Some occasions demand a high-quality, stunning gift!
A top of the range hard-to-source tea selection is unusual and ideal for showcasing your corporation as a creative thinker.
A permanent gift like an exquisite tea set made in the antique western style or from a different culture like the Middle East or Japan is a practical and beautiful present that stands out from the usual bland fare of corporate gift giving.
Culture-specific Corporate Gifts
The practice of giving tea is ingrained in some cultures. As routine as the gift of flowers in others.
The simple approach is that loose leaf teas may be more acceptable than tea bags, presentation is crucial, and the ideal gift is appropriate to the occasion and the status of the individual receiving it.
Depending on the country that a visiting client is from, culture-specific corporate gifts show attentiveness and cultural-sensitivity compared to generic gifts.
Annual Event Days
There are fixed dates in the year for you to surprise your family and friends. A thoughtful token of your relationship with a unique tea gift.
Christmas Gifts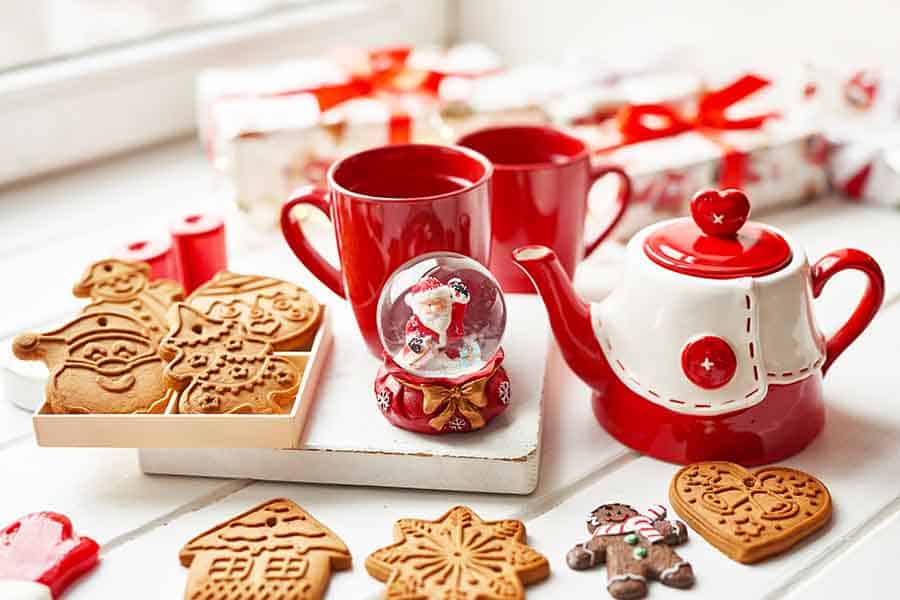 The big gift-giving event of the year!
When you search for that awesome gift that they never knew they wanted, a quirky offering to raise a smile or a hand-made gift to show you care.
Christmas tea gifts are adaptable for all your gift-giving needs from secret Santa in the office to the main event under the tree.
Valentine's Day Gifts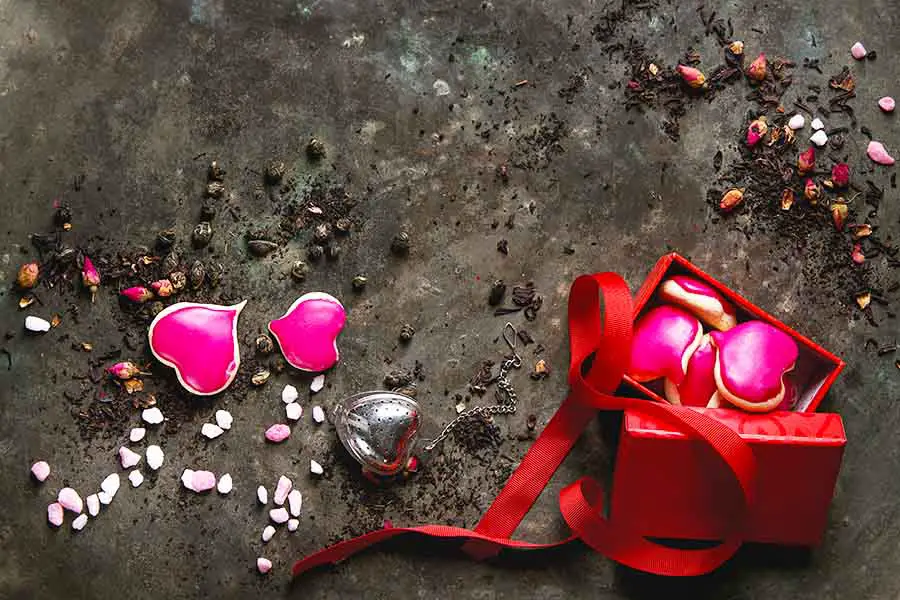 If you are not careful, you can end up giving your loved one a trite overpriced gift. The type that looks as if you forgot and just pulled something off the shelf.
For the most avid tea lover, a dedicated tea-themed gift for Valentine's Day cannot be more fitting!
Consider a tea basket – but theme it around hearts and flowers – a heart-shaped infuser, a selection of flower teas, sweet biscuits, and tea lights in teacups. Arrange in a heart-shaped wicker basket and wrap with florist's cellophane and a deep red bow.
Or plan Valentine's Day outing with a difference – pack a picnic hamper with tea for two – thermos flask with hot water, bone china tea set, dainty sandwiches and sweet treats, a gingham cloth to set the table.
Take your loved one somewhere with good memories or a place to make new ones – an impromptu tea party at a location of your choosing.
Mother's Day and Father's Day Gifts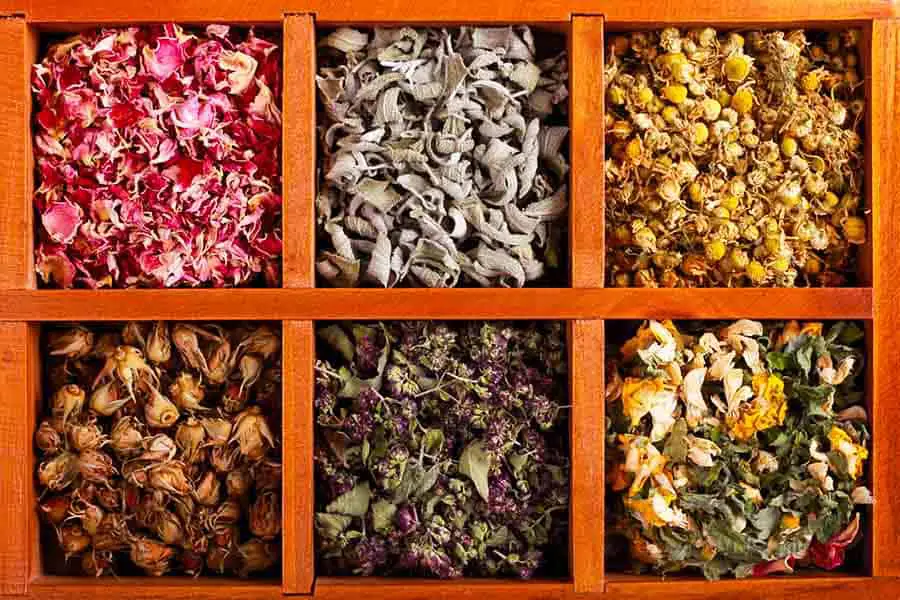 Both occasions allow you to remind your parents that you care for and love them!
Although it is traditional to give flowers, Mother's Day is the perfect opportunity to give it a tea twist.
Spending on a Mother's Day gift does not have to be extravagant – use a teapot and tea roses to provide a charming display that is ready to sit on any table or windowsill!
Male gift recipients are generally harder to shop for but you shouldn't be discouraged as some of these Father's Day tea-related gifts are handsomely suited to men.
Teapots, teacups, teaspoons, and tea towels personalized for the occasion with photographs, carefully selected text, and design are perfect for both events.
Birthday Gifts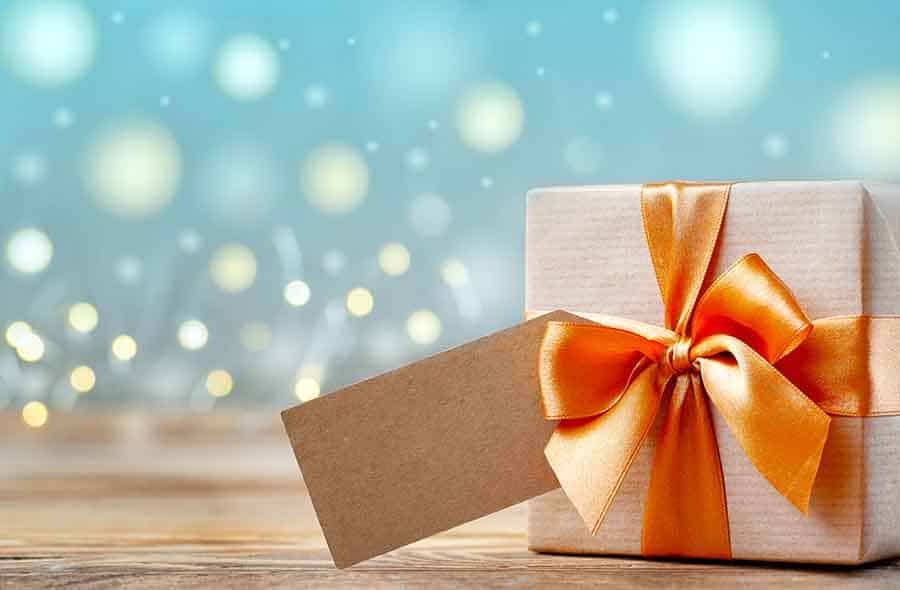 Tea gifts can be cute – a novelty infuser with a charming design like a frog on a lily pad as a small gift for a coworker.
A hand-made tea gift like a tea kit in a mason jar for tea punch or sweet tea (source) is a lovely gift for friends and relatives.
Birthdays are an occasion where experience like a trip to a tea garden, the opportunity to experience a tea ceremony, or a guided tour around a tea blender exploring the art and craft of tea blending makes an unusual gift.
With birthday being the most personal occasion for an individual, a birthday tea gift would be delightful for a tea lover. It is also a simple yet thoughtful gift suitable for a significant other's family member.
Wedding Anniversaries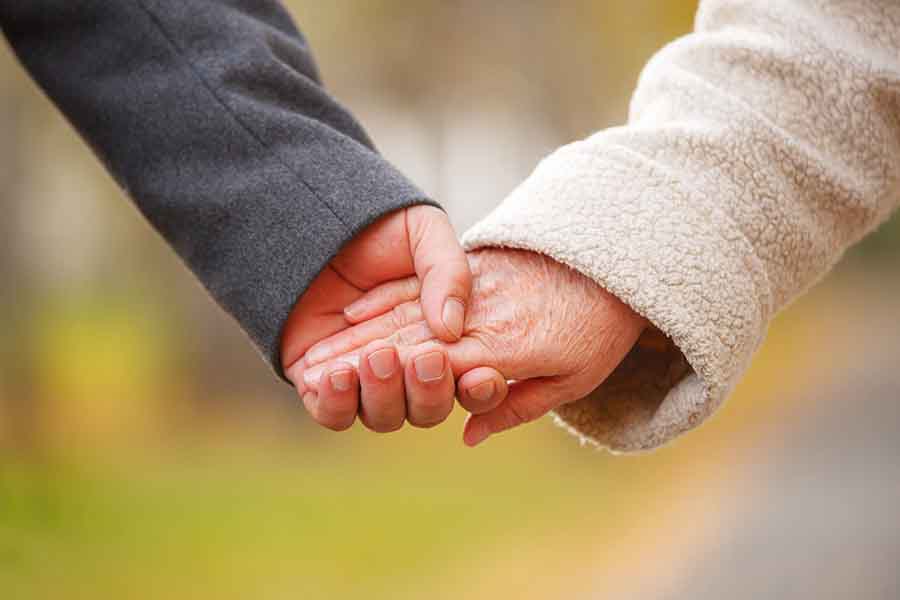 You can match a tea-related gift to every anniversary, but the 20th (traditional china anniversary – source) is ideal for the gift of a beautiful tea set!
The tenth anniversary is tin – a customized tea caddy with a quality tea is perfect for the couple celebrating this milestone.
Life Events
Wedding Favors & Gifts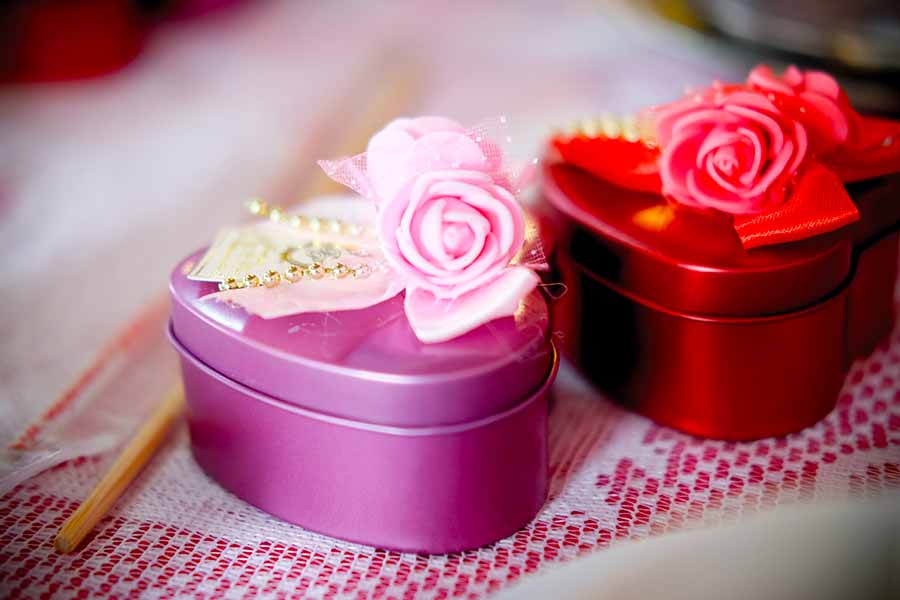 Weddings take an incredible amount of organizing, and most use a theme to put together a look and feel for the wedding.
Tea is one of the best themes for a wedding because it is flexible and adaptable. You have so much choice and can buy or craft many of the items to create a fabulous, memorable day.
There are small items (small packages of beautifully-made pyramid tea bags) for tea wedding favors, large items (teapots and tea sets) for wedding gifts, and decorative touches like tea lights in glass middle eastern teacups or cute flower arrangements in teapots.
The whole wedding from the bridal shower to a tea party to welcome the couple back from honeymoon is ideal for a tea theme!
Retirement Gifts
A tea set and quality loose leaf tea speak of happy quiet moments suited to a relaxed pace of life.
Novelty teapots reflecting a life-long passion, or a thoughtful tea gift basket all suit the occasion at home and work.
Whether it's for bidding farewell to a co-worker at work or celebrating a new life after retirement for a family member, this comprehensive retirement tea gift guide would be your ideal starting point.
New Baby Gifts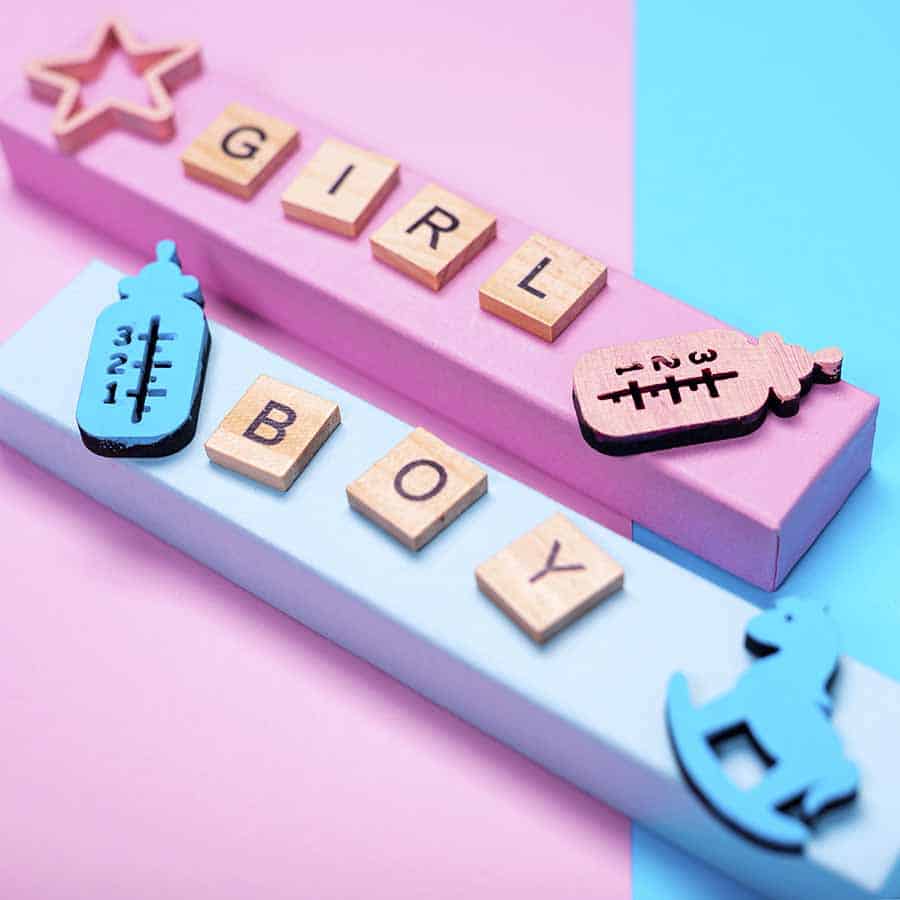 Charming gifts for a new baby are silver teaspoons, personalized with their name and date of birth. A personalized teacup set or a lavender-scented tealight in a teacup also make excellent gifts for a baby shower.
Host(ess) Gifts
A beautifully packaged, high-quality loose-leaf tea makes an ideal gift when invited to dinner or a party.
Alternative tea gift ideas are a beautiful tea towel and an offer to help with the dishes as a quirky and fun way to greet your host!
Tea Parties
Tea parties are an awesome way to celebrate many occasions from a casual get together with friends to a bridal shower.
The traditional Western tea party is a table set with white cloths (or bright and cheerful gingham), with a full bone china tea set proudly displayed. Small bite-sized sandwiches, mini cakes, and desserts, and you have a lavish and beautiful meal that is easy to eat while chatting with your guests.
By changing the tea set or the tea, you have a different party. Serve hot mint tea in tea glasses along with small spicy pastries, and you have a party with a middle eastern flair.
To make Chinese takeout night more of an event, serve jasmine green tea in small oriental teacups, or perhaps spring-harvested green tea that's naturally-scented with rose fragrance.
Pack up your tea party and set up in a campsite, by a river, or on top of the mountain for an outdoor surprise tea party for friends and family.
The right tea set takes an occasion from ordinary to remarkable!
The Wonderful World of Tea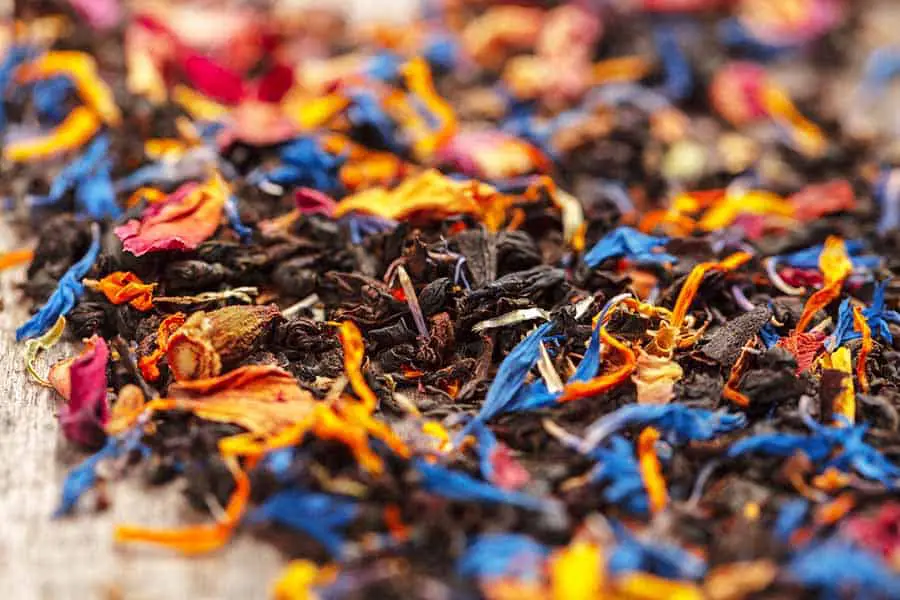 All the beverages we know as "tea" come from one plant – Camellia Sinensis (source).
Tea farms grow one of two varieties – Assamica and Sinensis, depending on their climate. A third variety – japonica grows happily in gardens but doesn't produce a quality tea leaf for drinking.
The Sinensis variety grows best in cool, high altitudes across most of Asia and produces a sweet, fragrant leaf ideal for white, green, and oolong teas.
Sinensis can be processed to produce black tea, but the variety of Assamica produces most black teas. Assamica grows in hotter, tropical climates producing a tough, robust leaf and harvests throughout the year.
Tea is a natural crop that grows in a range of countries. Increasing environmental awareness has seen the development of organic tea farms.
Tea is ideally suited to organic farming because it is a long-lived crop with the tea bushes living for many years. The caffeine in the leaves is a natural pest repellant, and tea plants suffer few health problems.
Vegans can enjoy tea without milk or honey, as it is a natural plant product. Tea is an inclusive drink for everyone, regardless of culture or dietary preferences.
Black Teas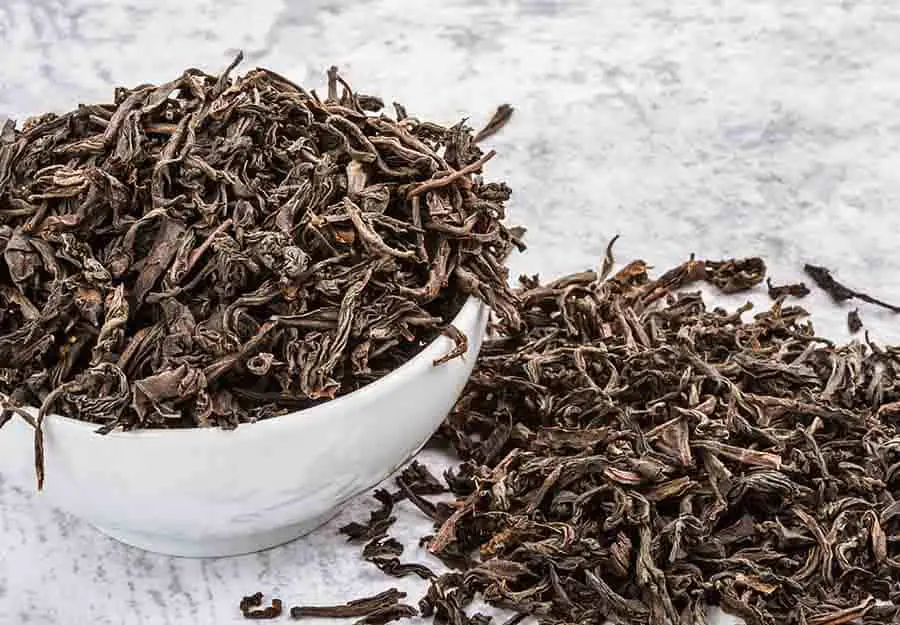 Black tea is preferred in the West as the everyday drink of the masses, with green tea and other varieties being the choice of the health-conscious or the tea enthusiast.
Black teas are fully oxidized to produce the depth of color and contain the most caffeine.
Black tea combines well with milk (so it's the best choice for milk tea lovers!), and traditional western tea drinks are black tea with milk and sugar. The description of a black tea as Assam or Darjeeling refers to where it grows.
The standard blends of black tea are:
English Breakfast or Breakfast Tea
Three varieties of black tea from different countries (India, Sri Lanka, Rwanda, Kenya, and China) producing tea to enjoy with milk and dense sweet foods.
Afternoon Tea
Another blend of three black teas producing a lighter tea more suited to a light bite like sandwiches.
Earl Grey
A milder black tea from China, India, or Sri Lanka scented with Bergamot oil. Bergamot flavor is citrus, so the effect is black tea with orange notes.
Earl Grey is typically served black with a slice of lemon or orange and can add sugar or honey for sweetness.
New black tea blends with flower and fruit to meet changing tastes and styles appear regularly.
Chai is an example of a black tea mixed with aromatic spices. Although it has its origin in the Indian subcontinent, chai tea lovers are now present the world over!
Black tea is a familiar taste and provides a refreshing energy burst as a result of the caffeine content and the habit of eating food as a snack with a cup of tea.
Black tea is the tea of choice for sweet drinks and tea punch. It is also the tea to use when soaking dried fruit for a tea bread.
White Teas
White tea is a delicate first picking – the top two leaves are gently plucked and dried with minimal processing.
Taiwan, Sri Lanka, and the Chinese province of Fujian.
White teas are delicate and fragrant, full of nutrients, and low in caffeine, and they combine beautifully with flowers to produce unique flower teas.
The premium "silver needle" white tea has similar caffeine levels to green tea because the young shoots of these plants suffer from attack by pests, so they increase the caffeine content to protect the leaves.
White tea is light and delicate, with all the health benefits of tea with less caffeine in most cases. Its limited production and refreshing taste make it an exclusive tea gift for corporate gift-giving or any other tea lover.
Green Teas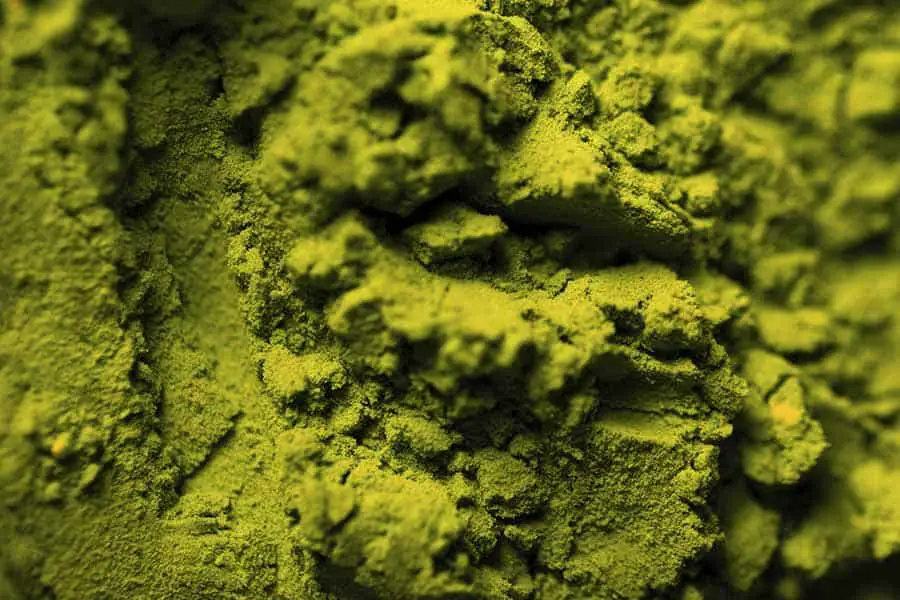 Green teas are heat-treated after drying to halt the oxidation process that causes them to turn black. It is a popular beverage in Asia but is increasing in popularity in the West amongst the health-conscious as well as tea enthusiasts and tea fanatics!
Green teas are served without milk and combine well with both flowers and fruit to produce a range of refreshing drinks. They contain plenty of antioxidants and less caffeine than the more oxidized black tea.
Although single-ingredient green teas such as Matcha are commonly available in the market, a more unique and rare proprietary blend like the Japanese Matcha Genmaicha – which combines Matcha, Genmaicha, and Sencha – does offer a much richer taste profile.
Oolong Teas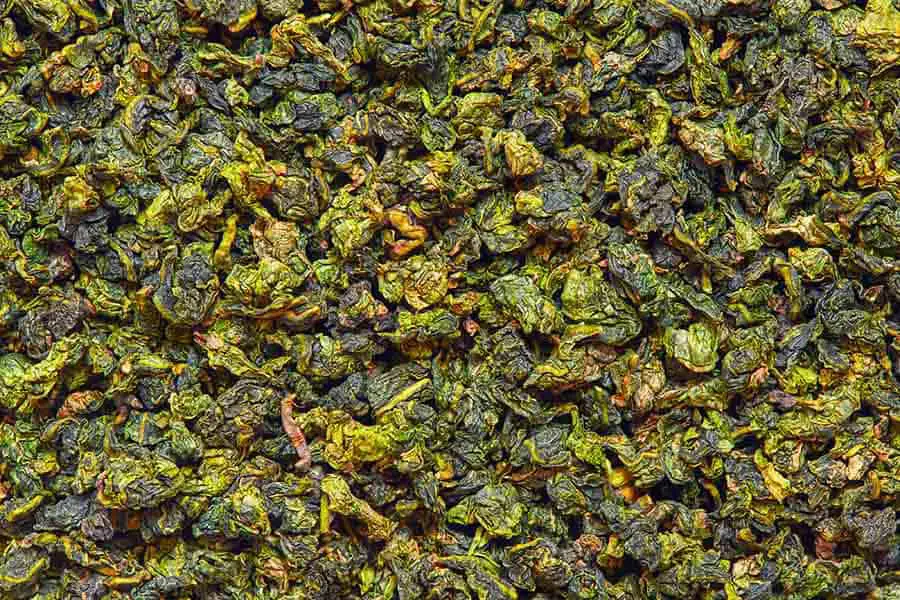 Oolong tea is a partially oxidized tea in the process of turning into a black tea. This process results in a green tea with the complex notes and rich flavors of a black tea.
It has more caffeine than green tea but less than black tea.
As a half-way stage between green and black, oolong teas are an ideal gift for a newbie tea drinker as a first stage to exploring the wonderful world of tea beyond the black tea range.
Pu-erh Teas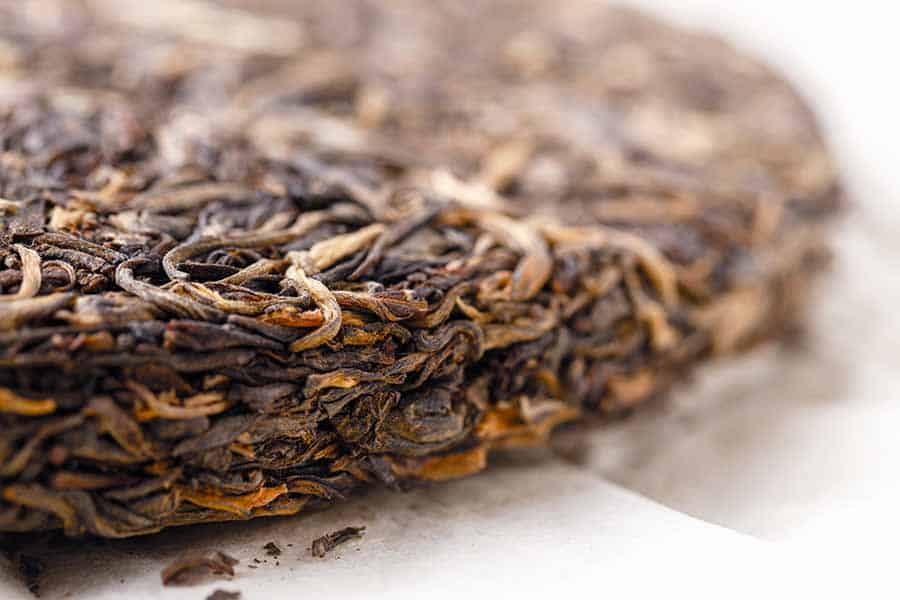 Pu-erh teas are an aged tea product produced in Yunnan (China). The tea leaves go through all the processing stages (including oxidization) and are then tightly packed into a brick or cake shape.
This tea is then set aside into a dark, humid place, sometimes for years to age and mature. The aging process allows the tea to develop rich earthy flavors reminiscent of chocolate or coffee but with a light, fresh green taste.
Flower Teas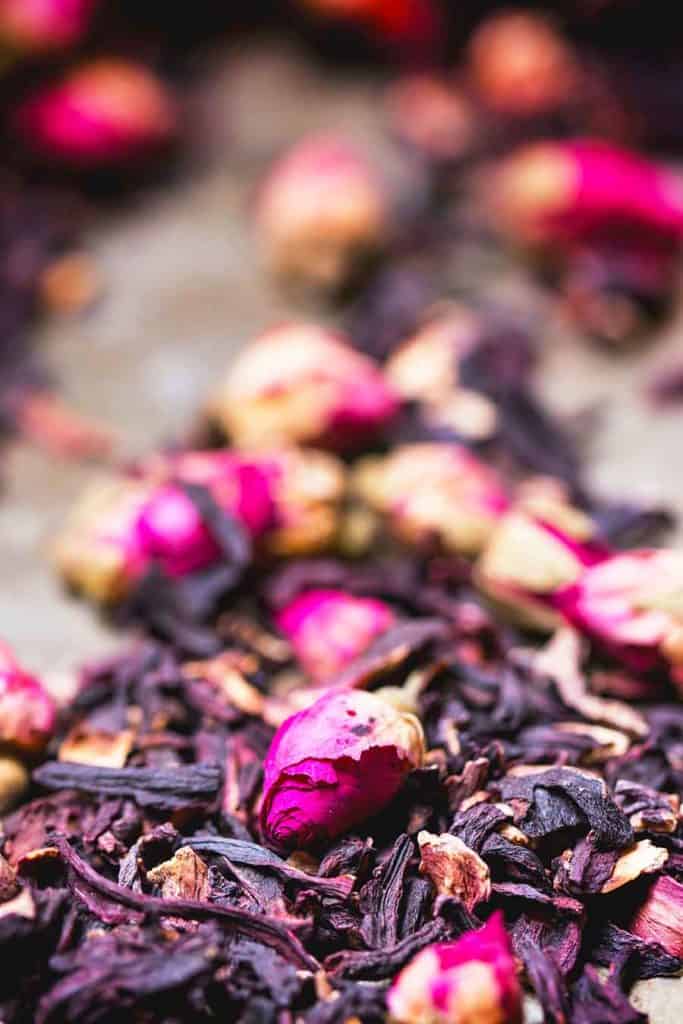 A long tradition of blending flowers with tea leaves produces some classic combinations like green tea with Jasmine blossom.
The combination of hibiscus and rose petals with traditional Chinese teas such as high-mountain oolong and pu-erh produces even more unique rare teas that are perfectly suited for the wedding occasions and floral tea lovers in your life!
At Christmas, unique tea blends containing cranberry and cinnamon give a festive beverage.
A unique presentation flower ball prepared by skilled Chinese tea producers with a combination of tea and flowers pack into a ball that blooms like a flower in hot water.
Herbal Teas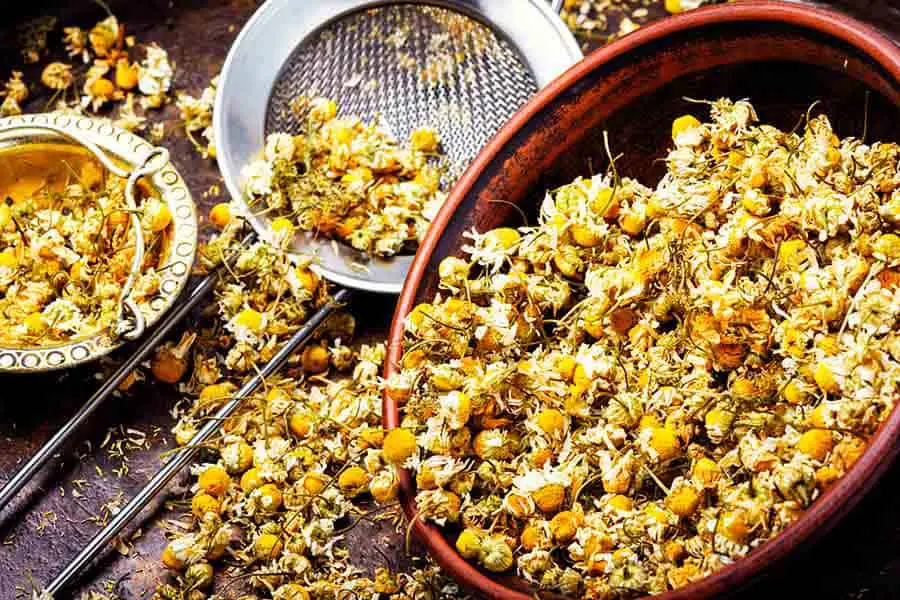 The proper name for an herbal tea is a tisane. An infusion from dried herbs, flowers, and fruit is an herbal tea and is naturally caffeine-free.
Herbal teas are associated with health benefits like Chamomile for headaches, peppermint for digestion, and ginger for nausea.
Herbal teas are drunk for health and pleasure as a hot caffeine-free beverage. Some blends make excellent cold infusions for travel bottles as a natural flavoring for water.
Rooibos Tea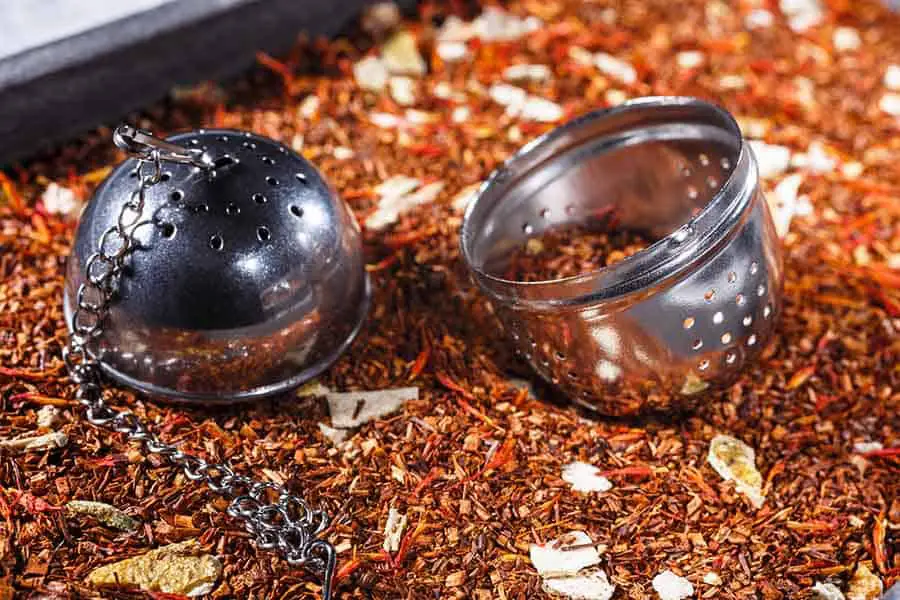 Rooibos is a South African "tea" bush that produces a rich red tea that will take the addition of milk.
A relatively new product on the tea scene that is gaining popularity because it tastes like black tea; it does not become bitter if over-brewed, and it is naturally caffeine-free.
Types of Tea Packaging
Tea is a natural product and needs protection from light, dampness, and taint from strong scents like garlic.
Tea was first an expensive premium product kept in locked boxes to protect it from theft. The tea caddy was a means of transporting tea in excellent condition across long distances, and the tea bag was a way of giving free samples to potential customers.
Tea Bags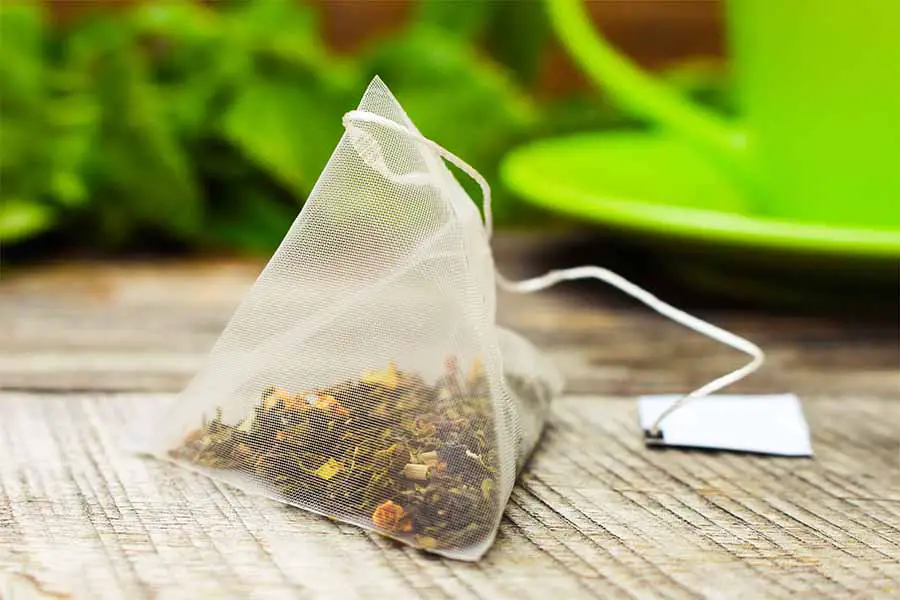 The teabag contains a measured amount of tea. The original iterations of tea bags were square and made from paper, fabric, or silk – but the shape and material used to produce them have evolved much since.
The teabag has many benefits:
It is convenient to carry about for tea on the go.
It is clean – no loose tea leaves to rinse out.
It allows the tea to brew in a pot or a single cup or mug – minimum use of hot water.
It allows the tea to brew to different preferences from weak to strong.
You remove the tea leaves to avoid bitterness arising from over brewing.
It is convenient for making spiced tea punches as there is no need to strain to remove tea leaves.
Modern tea bags come in various shapes – square, heart-shaped, round, and pyramids. Generally, paper forms the bag but some brands still use a plastic perforated film or nylon.
Seek out plastic-free versions made from unbleached paper or natural plant-based material for an eco-friendly product that is straightforward to compost.
The main disadvantage of a tea bag is the cheapness of the tea grade – often, tea dust (the finest particle size of tea) is the major if not the only component inside the teabag. Tea dust is cheap even though it produces a rapid infusion of tea.
New plant-based bio-degradable pyramid tea bags allow a more natural brewing experience with the convenience of the teabag. Enough space inside the bag allows the larger tea leaves room to expand.
The cute pyramid shape echoes the tea infuser as a roomy space for a quality tea!
Most herbal teas and infusions pack as tea bags because of the small particles of leaves, petals, and fruit needing confinement.
Tea in tea bags (especially pyramid bags) is an excellent tea gift. They are easy to package for small drink wedding favors or edible favors or trade stand giveaways.
They slip neatly into DIY kits constructed in mason jars. They are excellent additions to tea gift baskets as a wedding welcome gift or for corporate clients in a hotel as they are ready to use with just a kettle and a cup.
A box of tea bags is an inexpensive coworker gift that is practical for office use.
Loose Leaf Tea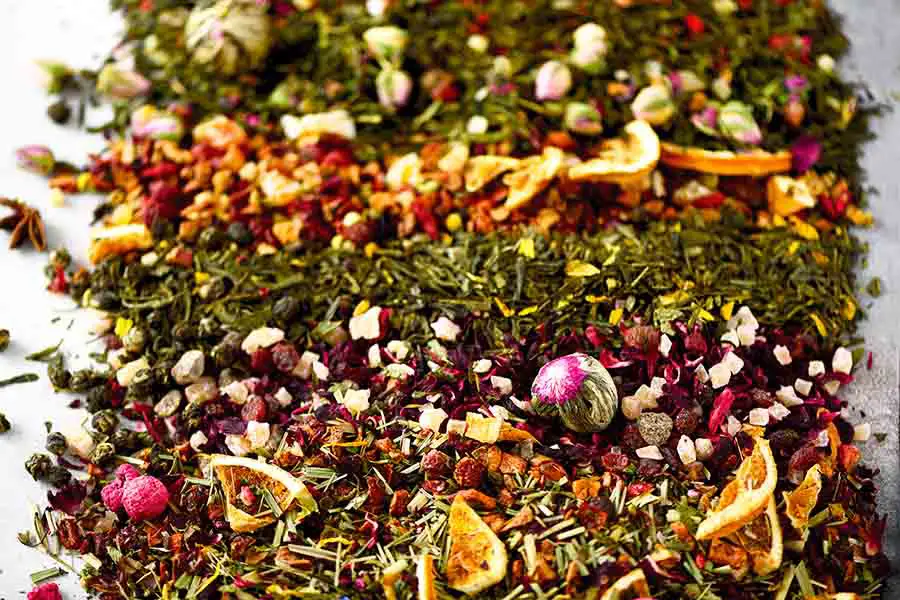 Loose tea denotes quality – a tea that needs care and attention in the brewing process. Also, the single garden and high-quality specialist teas are only available in loose-leaf form.
Vacuum sealed foil packs are the most economical manner of transporting and selling loose leaf tea.
This tea can pack for wedding favors or corporate giveaways in small pouches, glass jars, or tins.
A premium tea packaged in a decorative tin is a culturally appropriate tea gift or a lovely gift for the tea lover in your life.
A tin or jar of leaf tea paired with an infuser gives the convenience of a teabag with the quality of leaf tea. The resulting tea infusion of loose leaves in a teapot has more flavor and fragrance because the tea circulates through all the water rather than being confined to a bag.
An expensive premium loose tea presented to a corporate client at Christmas or a visit to their offices, shows you value them and believe they enjoy high-status products. No gift of a teapot, infuser, or tea set is complete without a perfect loose tea to enjoy.
Teapot Gifts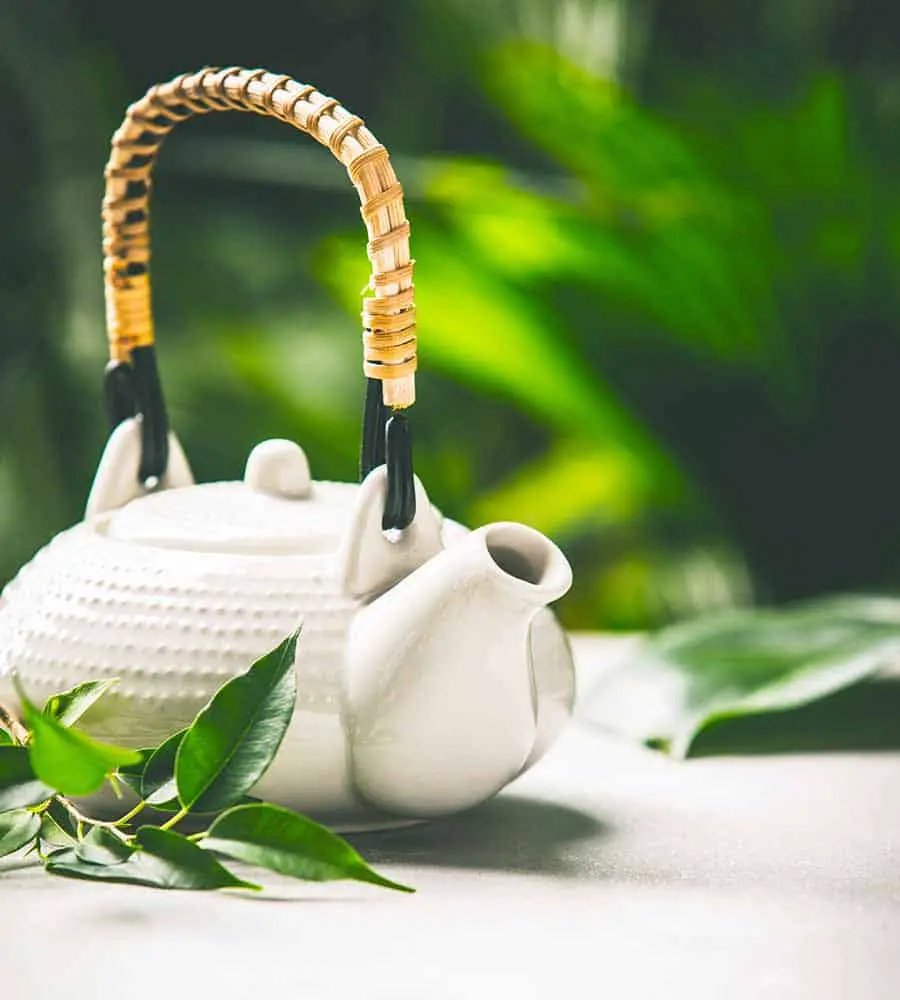 The temperature of the water affects the brewing process for tea. If brewing black tea, warm the teapot first with a swirl of hot water. If brewing a green tea, dilute the boiling water down with one-fifth of cold water or use a temperature-controlled kettle.
Boiling water does not make the best tea.
Antique Teapots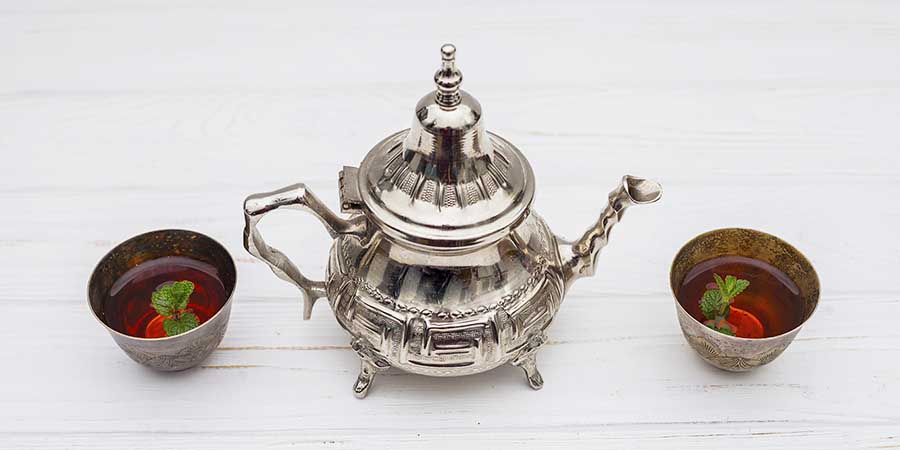 All the antique designs of teapots are available today because the designs have stood the test of time. Teapots with handle, lid, and spout are a 16th-century innovation.
You can choose to invest in a genuine antique teapot or a modern equivalent.
Antique silver teapots are elegant and expensive. Silver is a non-reactive metal, so it does not taint the taste of the tea. It does tarnish, and it loses heat quickly.
Tea was an expensive product, and those who could afford the tea would display their wealth with a silver teapot.
An unglazed ceramic teapot absorbs the flavors of the tea. If you clean it with soap, it will absorb the soap, and after that, your tea will have a soapy taste – quite unpleasant, and unhealthy too!
Bone china attempted to recreate the prized porcelain of the far east. A bone china teapot is elegant, refined, and central to a western tea set!
Islamic or middle eastern teapots have a distinctive almost coffee pot shape and made of copper. Copper has antibacterial qualities and is easy to shape and form.
Indian teapots can be made from brass or enameled bronze and more ornately patterned.
Chinese and Japanese teapots are generally made from beautifully glazed porcelain or cast iron and to a smaller one or two-person size.
Modern Teapots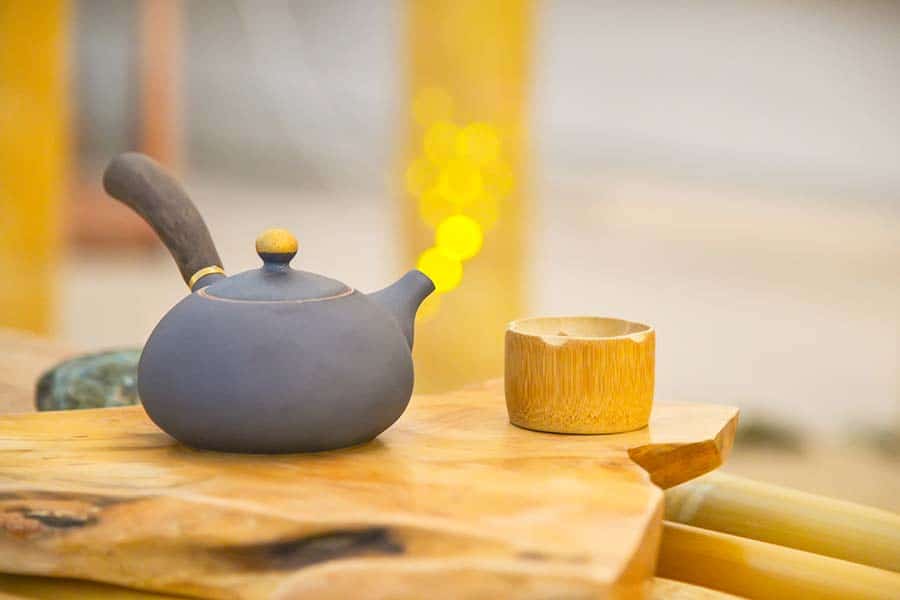 An antique style of teapot needs a strainer to prevent tea leaves escaping into the teacup.
Modern teapots incorporate an infuser element into the design. The infuser basket is removable, or a plunger ensures the tea leaves don't have contact with the tea once you achieve the depth of infusion.
Team your modern teapot with an adjustable temperature electric kettle, and you ensure the optimum brewing experience every time. Besides, extra features like accurate cup capacity and safety features make this kettle the perfect companion to any teapot.
A more expensive high-tech option is the-tea maker kettle, which will automatically make the perfect black, herbal, green, oolong, and white tea at the touch of a button. The tea is held above the boiling water and descends into the water when it reaches the perfect temperature.
The tea-maker kettle is the perfect gift for the tea enthusiast, the retiree, and your brother or sister that loves gadgets!
Teacup Gifts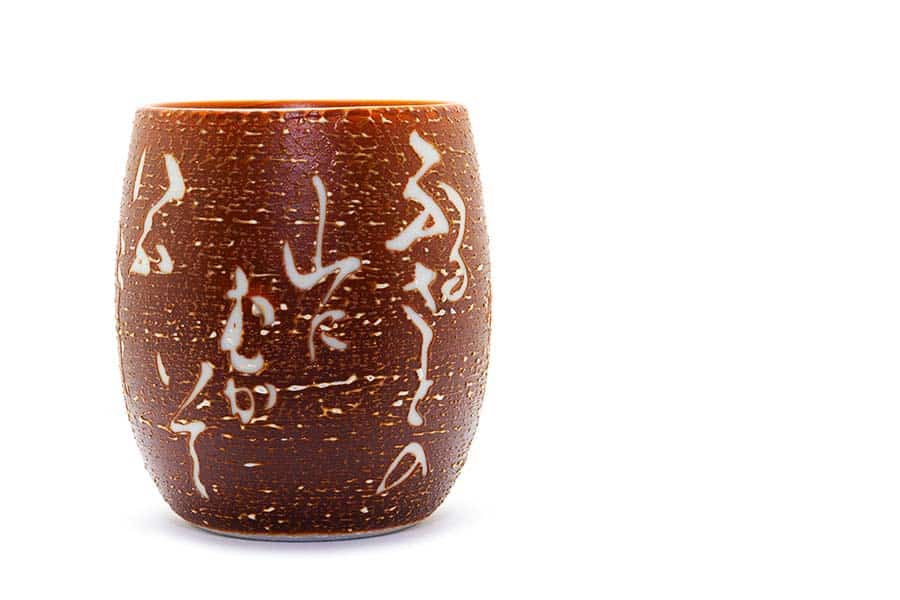 The teacup contains the amount of tea an individual is going to drink. Inside the teacup, you modify the tea to your taste – add sugar, honey, milk, or a slice of lemon.
Using a teabag, you turn the teacup into the brewing vessel as well as the drinking vessel!
Antique Teacups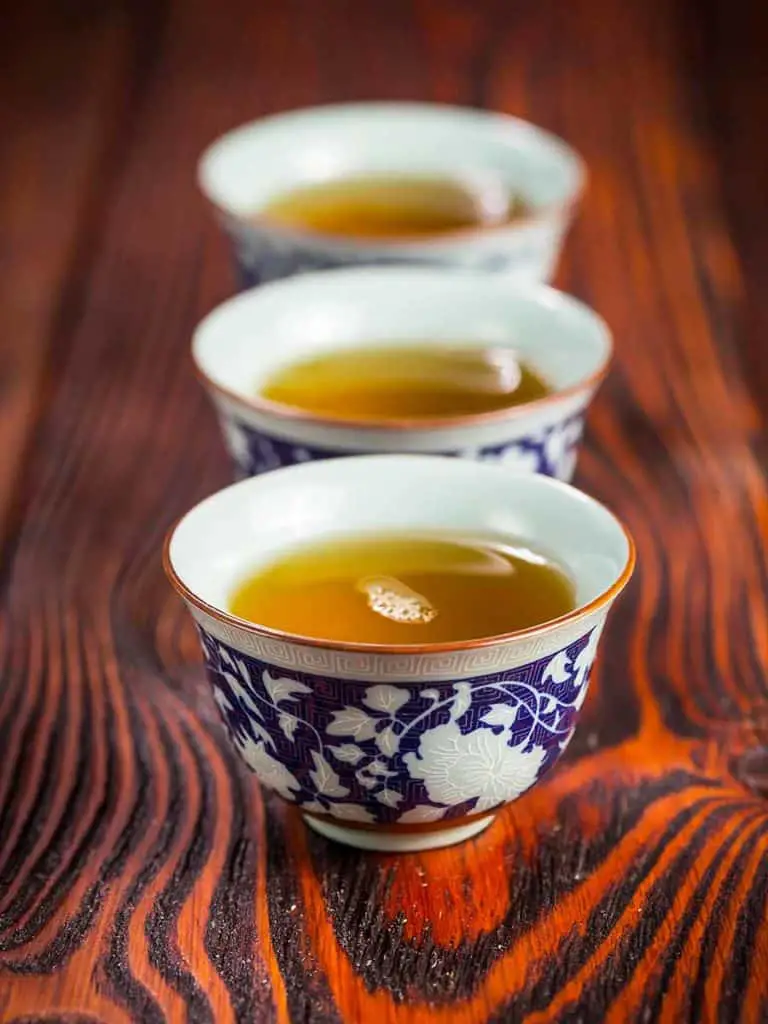 The teacup tells you something about the culture that made it. An antique teacup from the 18th Century has a style, ornamentation, and a shape.
Western teacups have handles while eastern ones do not. The handle was an 18th-century innovation and might be a stylistic touch or practical to avoid burnt fingers.
The art deco period produced teacups with solid handles as a design feature along with square-shaped cups.
Throughout history, the designs change to reflect the fashions, so oriental scenes, country gardens, fish, or birds. The teacup is a blank canvas for the designer.
A middle-eastern tea glass has no handle but fits inside a metal filigree basket with a handle turning it into a teacup with a handle.
Russia embraces both styles – metal cup holders with tea glasses and porcelain teacups with handles and saucers.
Eastern teacups have no handles but may have saucers.
Teacup Sets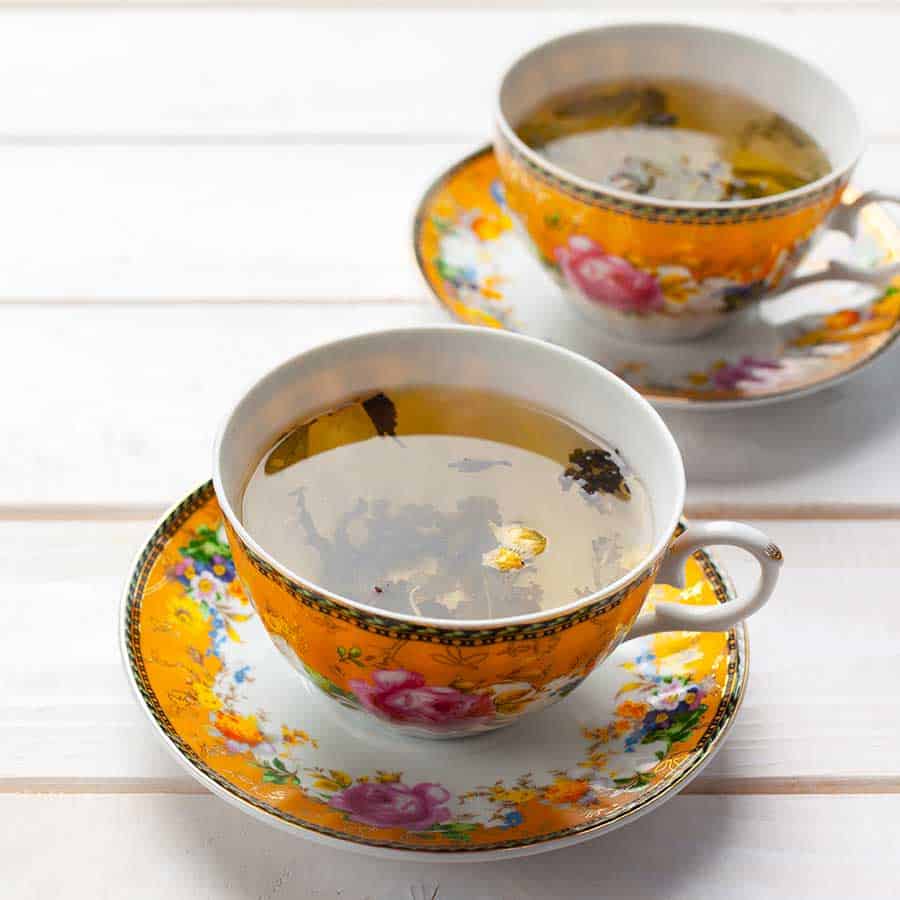 An individual teacup set depends on the style of the teacup. A classic teacup with a handle will come with at least a saucer and possibly a side plate for cakes.
A middle eastern or Russian tea glass can come as a single tea glass or a combination of a metal glass holder and tea glass.
An oriental teacup arrives as a single teacup or tea bowl and may have a saucer.
A recent innovation is a shaped saucer into an oval with space and a recess for the matching teacup at one end and a plate area at the other – a companion set!
A teacup set consists of one, two, or more teacups. Western teacups come in multiples of two, but oriental sets avoid the number four as it is considered inauspicious and usually contains a set of three or six.
Teacups as Packaging
Dainty teacups make ideal packaging for other gifts like candles or hand-made desserts. Small items fit into a teacup, and the shape allows attractive packaging as a teacup gift.
Tea Mugs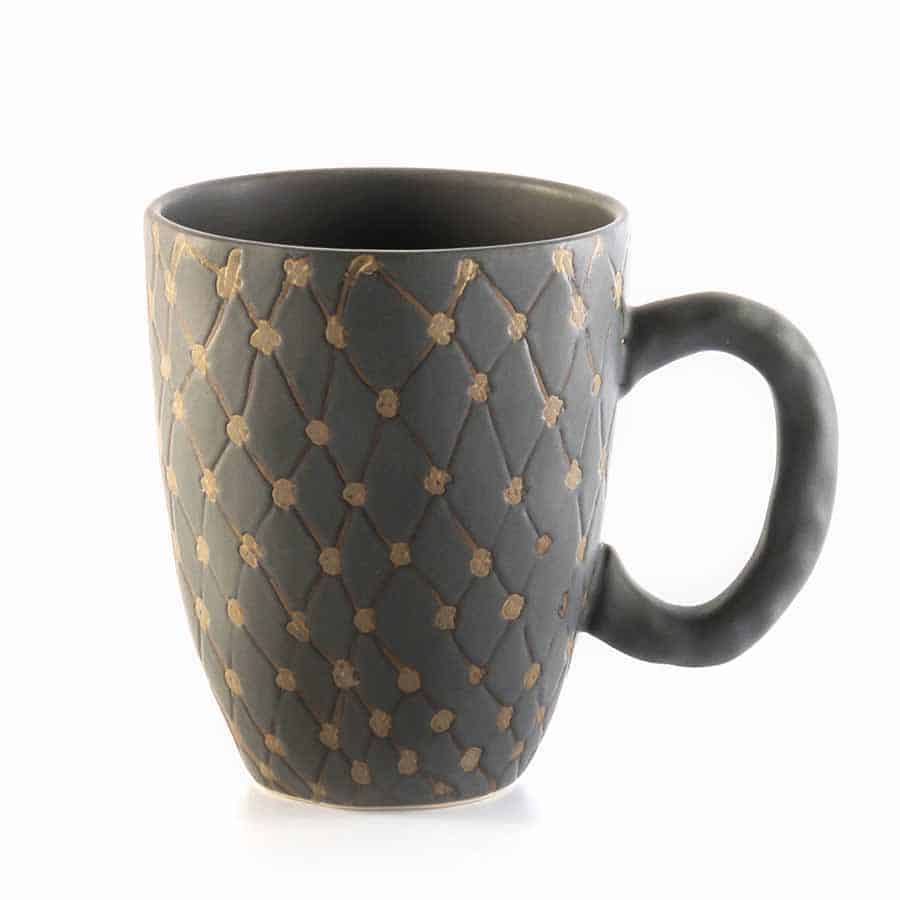 A mug holds twice as much tea as a teacup. It is overtaking the teacup for office and everyday use in the UK.
In the USA, there is a classic American Diner Mug – the cylinder portion shapes for a hand to hug it, the walls are thick to retain heat, and the form is tactile and comforting.
Around Christmas, look out for holiday mugs with beautiful designs and gold accents.
Tea mugs are practical and often feature witty sayings or local scenes. Artisan potters often produce a signature mug in their style and color range.
A tea mug is an appropriate coworker gift that can take pride of place on their desk!
Tea Set Gifts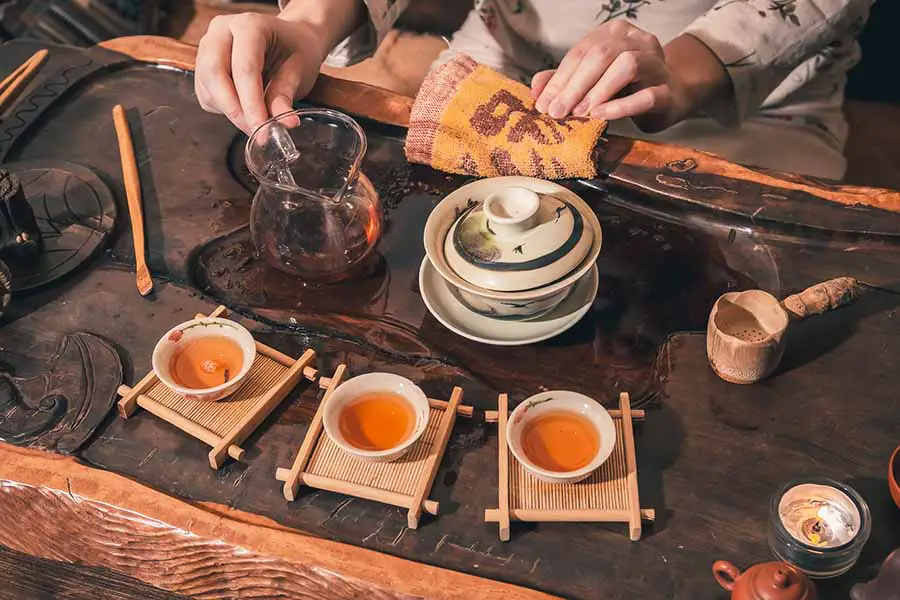 A tea set can be small – a teapot, milk jug, and sugar bowl, or vast with a teapot, milk jug, sugar bowl, teacups, saucers, side plates, tea strainer, tea caddy, teaspoons, trays, and a two-tiered cake plate.
The style of the tea set can match the personality of the recipient – tea for two in the garden with a floral design or a copper teapot with tea glasses for mint tea and Turkish delight!
A small tea set makes a charming gift for a couple, perhaps at a retirement party or wedding anniversary. A full tea set with all the accessories makes a superb wedding gift or luxury corporate gift!
Chinese Tea Drinking Set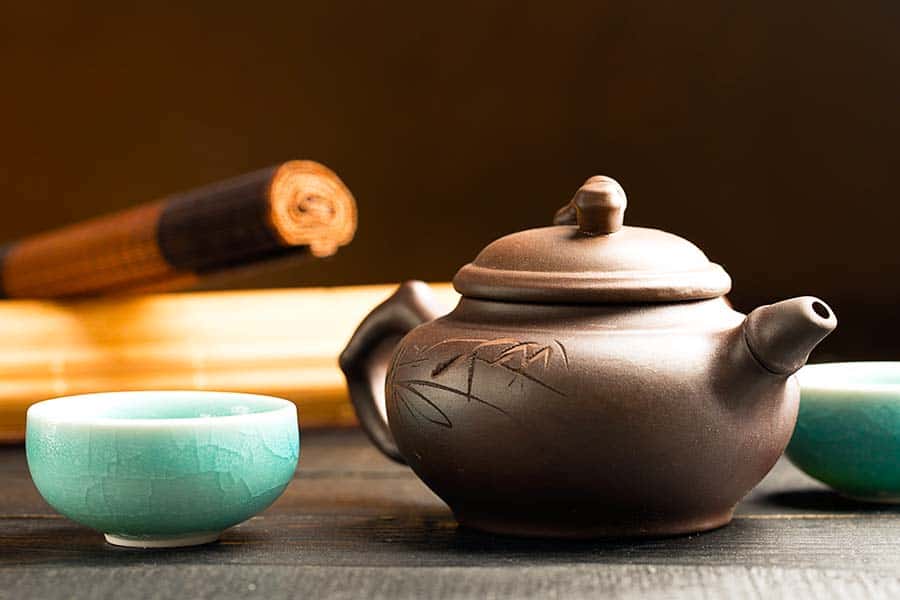 A Chinese tea drinking set consists of a teapot, teacups, a fair cup, a tea clip, and a spoon arranged on a small tray. The tea-drinking set is specific to the type of tea – glass for green and porcelain for black.
Tea left in contact with the brewing water for a little too long imparts a bitter taste.
Once the tea has infused for the optimum time in the teapot, the tea decants into the fair cup. The process removes the tea leaves.
The teacups then fill from the fair cup rather than the teapot. Most fair cups are of quality thick glass, but there are unique fair cups designed in the shape of the wealth toad or another decorative fashion.
The fair cup equalizes the temperature of the tea, so everyone gets a cup of the same tea for temperature and flavor!
The spoon is for measuring and fetching the loose tea from its packaging, not for stirring tea in the teacup.
The teacup is placed into a bowl of hot water to make sure it is clean and sterile. The tea clip or tea chopsticks is a tool that is then used for removing a teacup from hot water. As such, the tea clip allows safe removal and avoids burnt fingers.
Uniquely, some ceremonial Chinese tea sets contain a fragrance cup for the appreciation of the scent before pouring the tea into teacups.
Matcha Bowl Set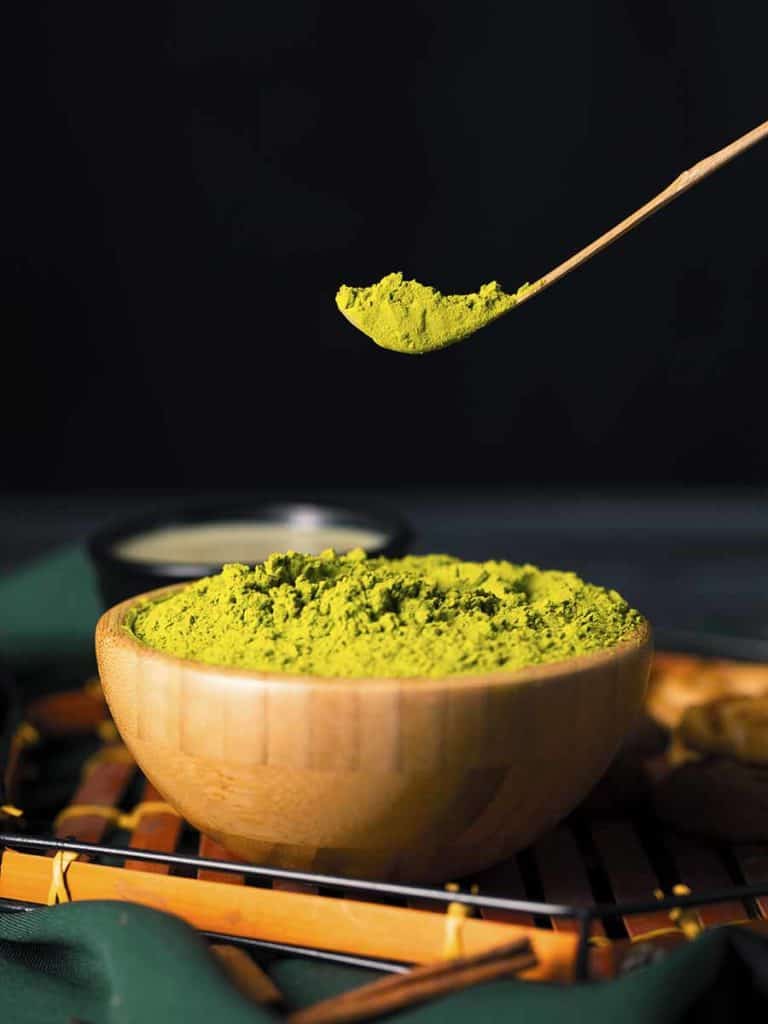 Matcha is a high-quality green tea powder from Japan. Matcha is whisked into hot water and consumed whole. The whole tea leaf means you have all the nutrients rather than only the water-soluble ones.
The set contains all the equipment for the Japanese tea ceremony.
The tea bowl is for mixing the matcha tea into the hot water and serves as a teacup. The tea scoop (chasaku) made from bamboo is the measuring spoon for the matcha. The whisk (also made of bamboo) mixes the tea powder with the hot water.
An optional extra is the whisk holder that preserves the shape of the whisk.
No metal implements and the whisk needs regular replacement. It's convenient to have a tray to store all the supplies together.
The process of making matcha green tea and then consuming it is relaxing and invigoration. A matcha bowl set can be inexpensive or luxurious – but the perfect tea gift for green tea lovers!
Tea Sets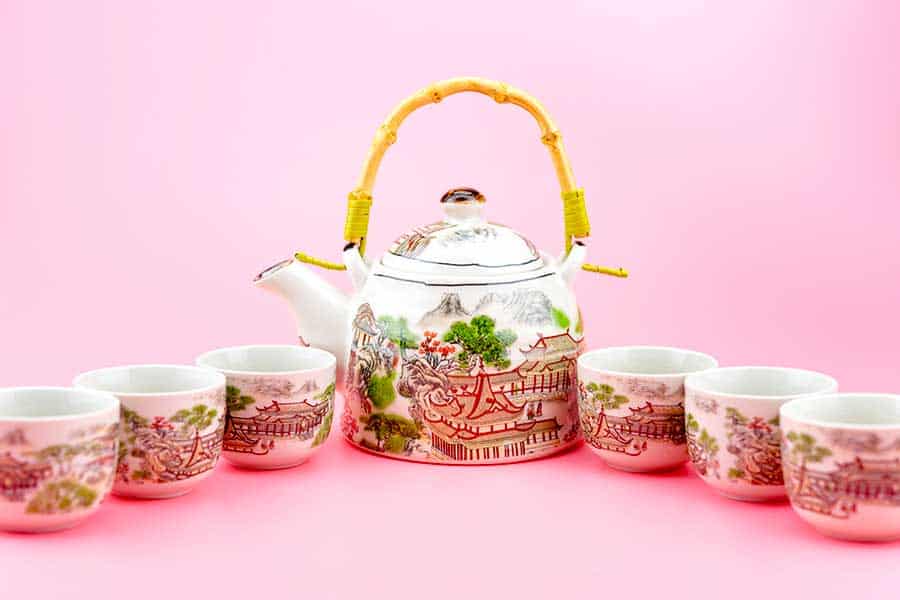 Before buying your next tea set gift, it's important to note that the materials used affect the taste of the tea.
Stainless steel is lightweight, durable, and retains heat well. The handles can over-heat, and it may keep the tea too hot, resulting in stewed tea. Stainless steel is practical and easy care but not luxurious.
Porcelain teapots are luxurious and traditional. The glazed surfaces are excellent for all tea, and it retains enough heat for the tea to remain drinkable.
Ceramic teapots are more economical than porcelain. Modern glazing means the tea brews without taint from the previous tea. Ceramic tends to stain from the tannins in tea and is prone to chipping.
Glass is visually pleasing for herbal and flower teas. Poor heat retention so the tea cools quickly. Glass needs to sparkle to showcase the tea.
Cast iron teapots are virtually indestructible and thus can last longer. It has relatively better heat distribution as well.
A silver tea set is expensive and requires care and polishing, but it is a classic style as an antique or modern version.
Traveling Tea Set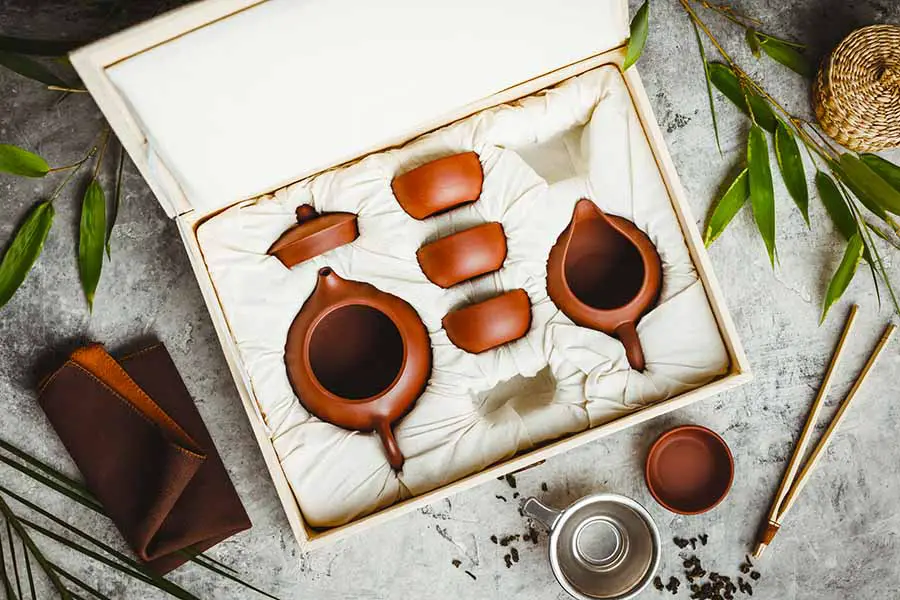 A traveling tea set is a lovely gift for a birthday or special occasion.
The tea set can be modest for one person – a portable glass teapot infuser with a cup; or a full-scale travel kit of tea set and tea packed into a leather case and everything in between.
A bamboo tea box allows a selection of tea bags to be packed up and taken elegantly. A travel Chinese tea set is a neat small package in a custom carrying case giving you the option for a civilized tea break wherever you are.
Tea Gift Baskets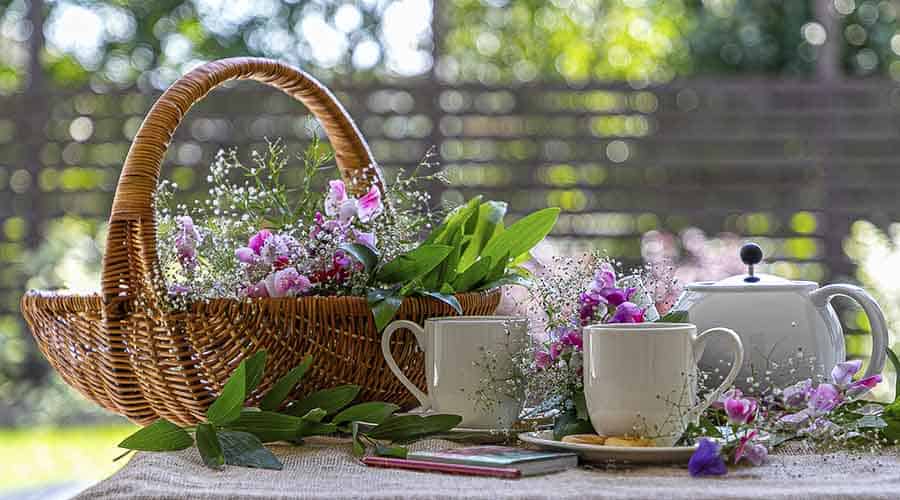 The tea gift basket filled with consumables (tea, biscuits) or a mixture of items containing a complimentary teacup, infuser, strainer, or teapot is a lovely gift.
You can invest in a ready-made tea basket or put together a unique DIY tea basket from bought and hand-made items.
Tea gift baskets are ideal gifts as a wedding welcome gift, new home, Mother's Day, or birthdays. They are also a charming corporate gift at Christmas or when overseas clients visit the workplace.
Tea Infuser Travel Mug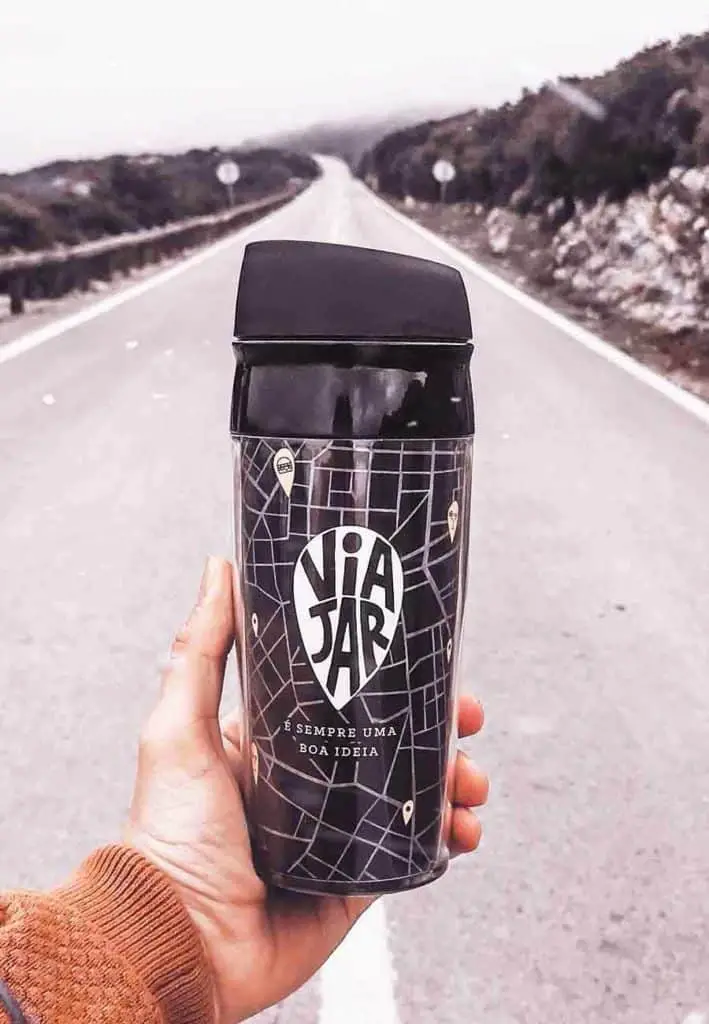 Tea infusers paired with travel mugs make a low-cost alternative to a traveling tea set. They are adaptable for hot and cold drinks.
The travel mug is a combination of a portable reusable mug with a flask as insulation keeps the beverage hot or cold. The travel mug can be double-walled glass – giving you a clear view of the contents – or stainless steel.
The lid allows you to drink through it or seal it tight. Crucial features are leak-proof lid, BPA free, and durability. A travel mug is an ideal gift for the tea lover who commutes and is not prepared to compromise on quality!
The stainless steel or glass bodies are easy to personalize with transfer or custom printing, so the travel infuser mug stands out from the crowd!
Flask with Tea Infuser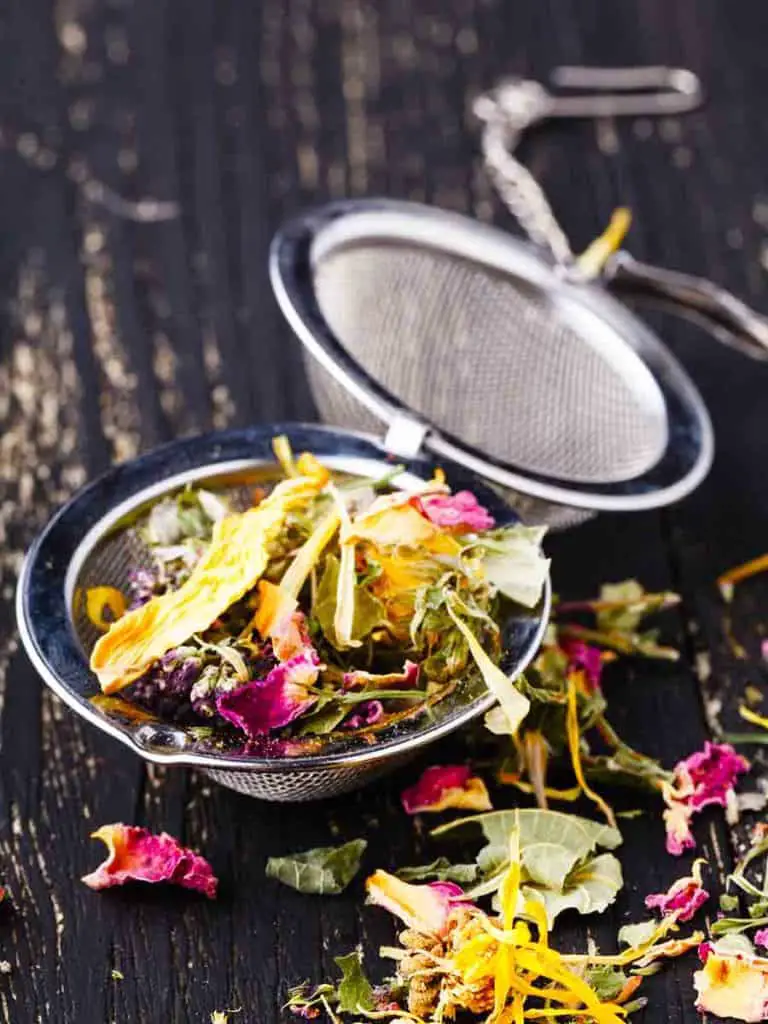 A flask differs from a travel mug in that it contains more tea. The materials and general construction are the same – twin walls, glass, or metal.
The infuser element is removable or left in place for herbal or fruit infusions. The tea can be hot, cold, or iced.
A flask with a tea infuser is a great gift for a student – energy saving as they can make up a pot of tea and have it all day.
A flask with a tea infuser is the perfect gift for Father's Day as a thoughtful present that can go into the garden or outings.
Bubble Tea Kit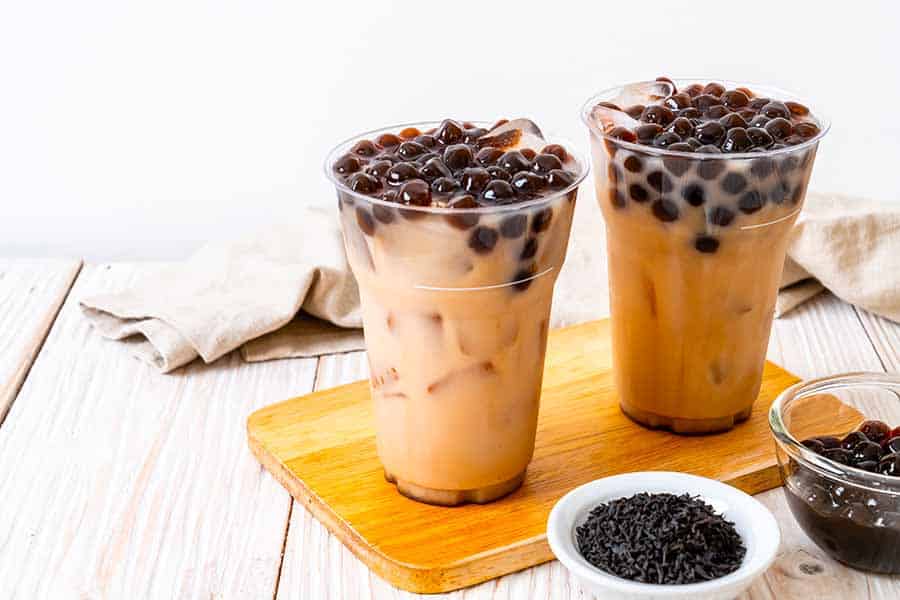 Bubble tea originates in Taiwan around the late '80s. It is a combination of dessert and tea. From its beginnings as a frothy milk drink with chewy tapioca, it has expanded to a range of hot and cold drinks.
Typically made with black tea, black tapioca, sugar syrup, and condensed milk, it is served in a glass with an extra-large straw to suck up the tapioca bubbles.
As a fun and quirky gift, you can give a bubble tea kit in many flavors or put together your custom-made package with recipes. The milky, sweet, and fruity tastes of bubble tea make it an ideal choice for a party with a difference!
Tea as Beauty Product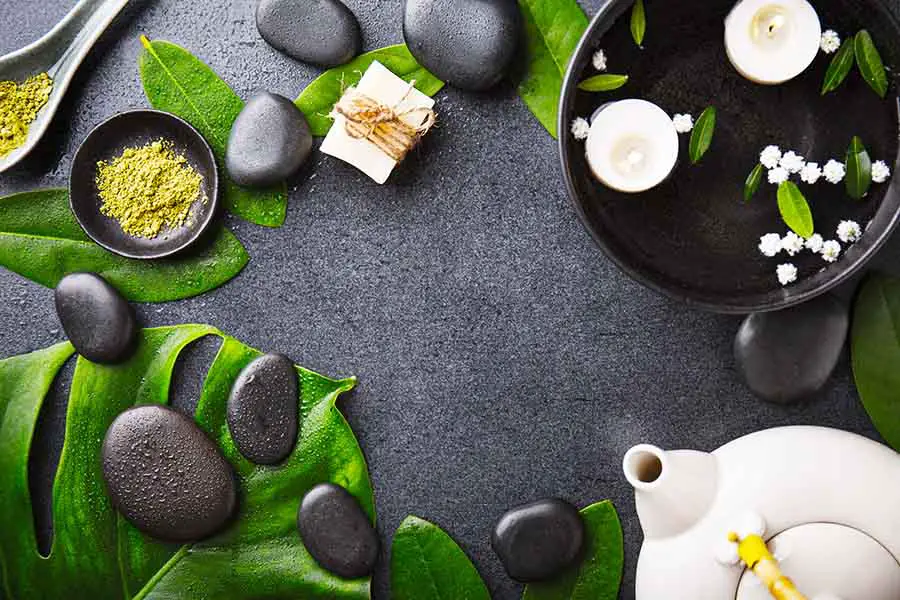 Tea tree oil does not come from tea bushes. It is an essential oil of a tree native to Australia.
It has many benefits and is a component of many alternative health and cosmetic products, e.g. Green tea has some excellent properties in cleansing and restoring skin.
Tea Mask/Bath Set
Green tea is excellent for the skin both as a drink and as a face mask. Green tea's properties include the ability to soothe irritated skin, reduce the secretion of oil and moisturize.
You can buy a face mask with green tea or make your own with soaked green tea leaves. Use something like honey to make a paste to apply to the skin. Leave over cleansed skin for ten to fifteen minutes before rinsing away.
When it comes to bathing products, you can have matcha bath bombs or bubble baths. If you are adventurous, making bath bombs is straightforward, if you want a DIY bath product throw in a couple of green tea bags while running the bath.
Tea Room Spray
White tea, green tea, or smokey black tea – if you like the scent, you can have it as a room spray!
The natural scent of tea is less over-powering than a heavy floral scent. This light and soothing quality make a room spray with tea fragrance refreshing and calming.
Tea Essential Oil

A steam distillation process produces essential oils from any plant material. Green tea produces an essential oil that is useful for aromatherapy or home-made cosmetics and candles.
As with any essential oil, it must be mixed with a carrier and never applied directly to the skin or consumed.
You can add a drop to a tea light to add a green tea fragrance or mix with water for a DIY room spray.
The addition of tea bathing products to a tea gift basket is a welcome touch, but you can make up an exclusive tea gift basket with tea face masks, lotions, and bath bombs for a fun home spa basket!
Tea Gift Customization and Personalization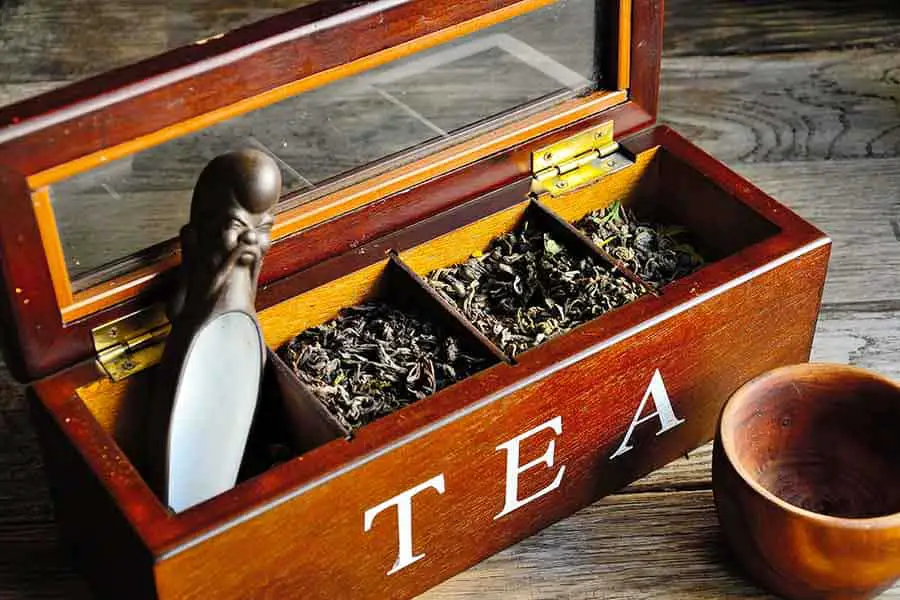 Due to the wide variety of tea blends, ingredients, tastes, and colors, tea gifts are truly versatile and can be mixed, matched, and customized to meet any gift-giving theme or occasion.
Personalization of tea gifts, on the other hand, can involve many factors:
Names
Initials – arranged as a monogram
Pictures – faces and places
Meaningful text
Printing technology allows any item – glass, metal, china, wood to be personalized with your unique information.
If the item (like loose tea) is not suitable for personalization, then you can customize the packaging with a printed design unique to the occasion!
A further level of customization is to commission a hand-crafted item – like a teapot and teacup set from pottery. Or order a specially blended tea for the event in custom packaging and gift labeling.
Personalization makes the tea gift unique to the time, place, and recipient!
DIY Tea Gifts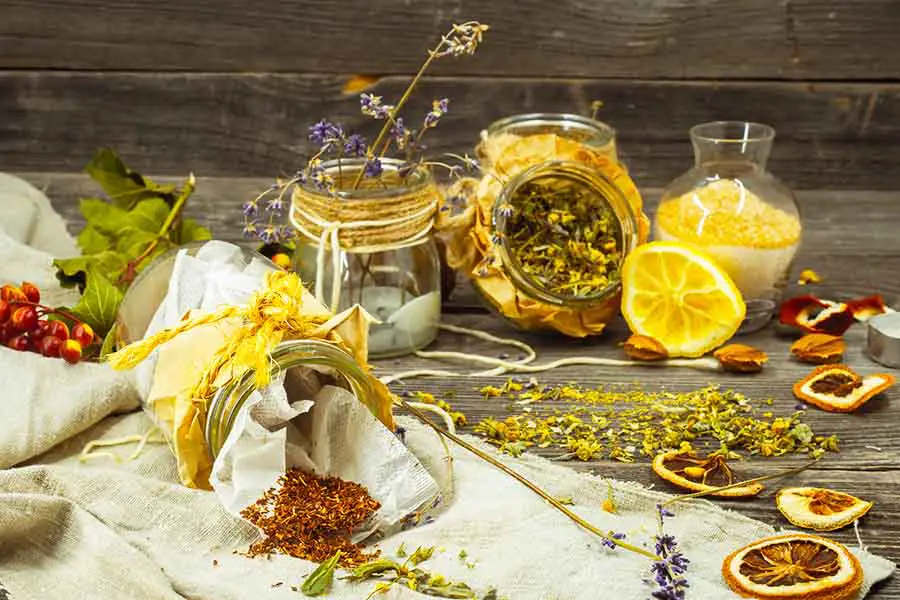 A tea theme allows plenty of DIY opportunities. You can create any tea gift with careful thought.
A selection of high-quality teas divides among many people by repackaging in small pouches, jars, or tins. Then box and wrap beautifully to produce a tea selection gift kit.
Porcelain paints allow you to decorate your teapots and teacups with a unique design. It allows you to involve younger members of the family to produce quirky, one-of-a-kind tea gifts for a beloved grandparent!
Glass paints can also transform humble glasses into middle eastern teacups with bright, flashy colors and gold accents!
Putting together a tea gift basket is fun and allows you to be inventive with individual items and home-cooked treats. Teacups are an ideal container for no-bake desserts or tea light. You can definitely put together a stunning collection tailored to the recipient!
Mason jars are ideal for containing home-made kits for sweet tea, spicy tea, bubble tea, and making bath bombs.
Meanwhile, DIY gifts are excellent for all events (especially Christmas and weddings), family members, close friends, and coworkers. The key to an attractive DIY tea gift is to pay attention to the presentation – invest time and effort in beautiful packaging with fun accents.
Tea Lovers' Quotes and Sayings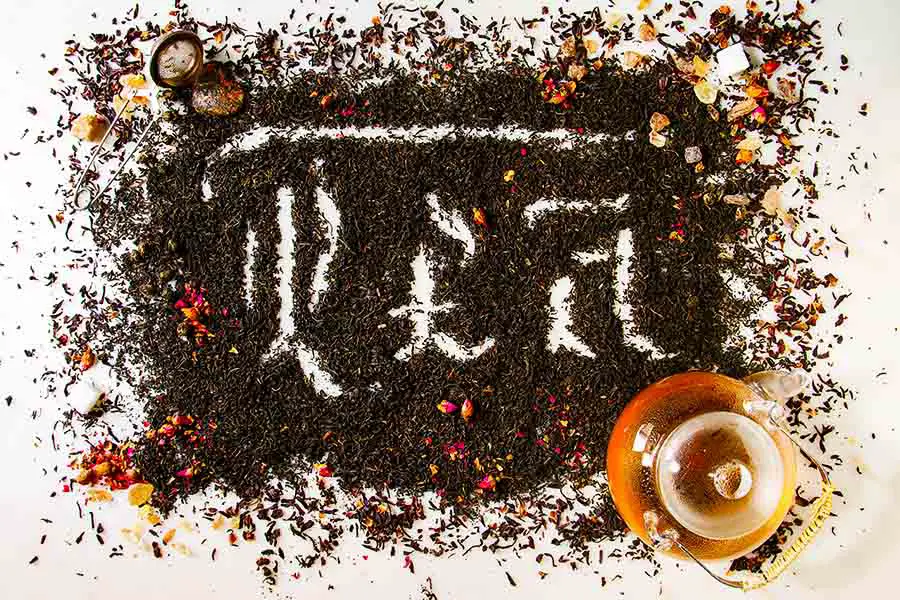 A tea quote can accompany the gift on a tag or as a handwritten note with the present. Quotes make excellent text on personalized mugs and tea towels.
Standard tea sayings include:
"You're my cup of tea!"
"T4U" or "T4two"
Inspirational life advice:
"You can't buy happiness, but you can buy tea, that's close enough!"
"Honestly, if you're given the choice between Armageddon or tea, you don't say – what kind of tea?" Neil Gaiman.
And finally, Gladstone's opinion on tea:
"If you are cold, tea will warm you; If you are too heated, it will cool you; If you are depressed, it will cheer you; If you are excited, it will calm you."
And that's tea, all things to everyone!