43 Tea Gifts for Wedding Anniversaries (All Milestones Covered)
DISCLOSURE: TEA UNBOXED IS A PARTICIPANT IN AFFILIATE PROGRAMS WITH AMAZON AND OTHER SITES. WE ARE COMPENSATED FOR REFERRING TRAFFIC.
Wedding anniversaries from the first paper anniversary to the fantastic diamond celebration marking sixty years are a time to celebrate the commitment two people have made for sharing their lives and working together.
Each anniversary has a traditional and a modern theme together with associated colors, gemstones, and flowers.
Taking a tea-themed approach to the anniversary lets you celebrate creatively and uniquely. You take the traditional or modern theme of the event and give it a tea-mendous twist to amuse and delight your tea-loving couple.
Tea and tea-related items are vast, adaptable, and practical for all gifting occasions and wedding anniversaries suit a beautiful tea gift that fits the chosen theme.
1st Wedding Anniversary: Paper
The traditional theme of the first wedding anniversary is paper, and the modern alternative is the gift of a clock.
The gemstones are mother of pearl, pearls, or peridot; flowers are pansy, carnation, or orange blossom; the color is yellow.
Paper is symbolic of the paper-thin nature of the relationship with only a single year's experience of married life, like the first fragile layer of nacre on a new pearl.
Alternatively, after the expense of a wedding, the first gift celebrating married life needs to be affordable.
1st Wedding Anniversary Tea Towel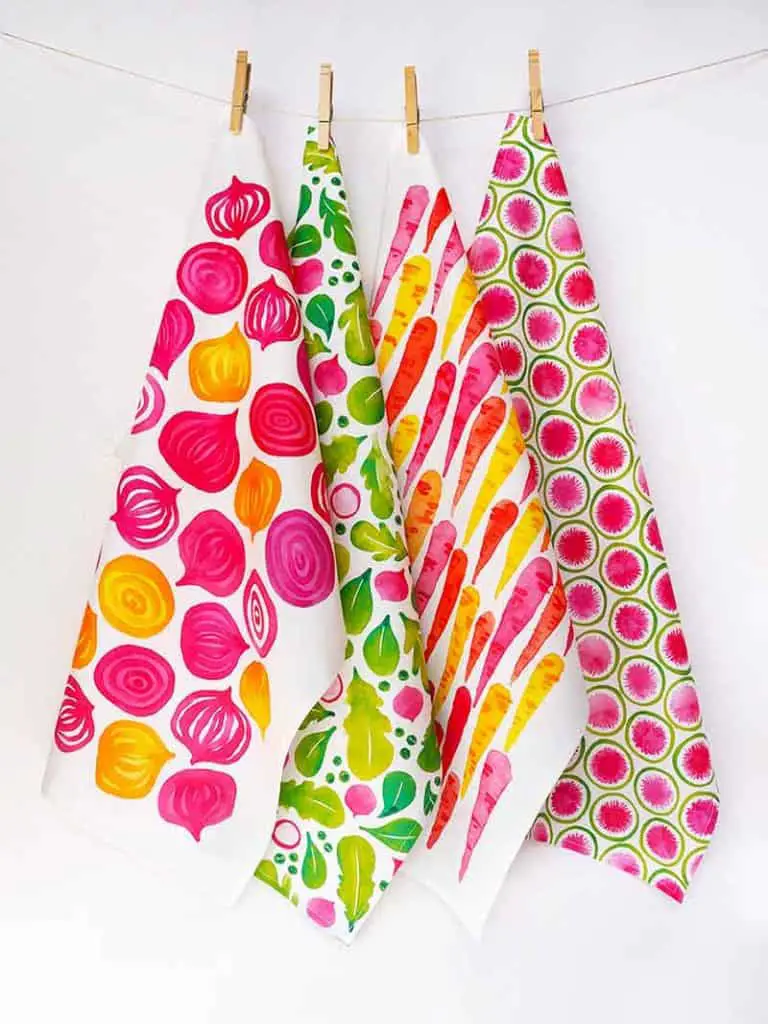 A tea towel is a welcome gift at any stage – either for on display, use, or both.
Yellow is a sunny color associated with cheerfulness and optimism. A combination of yellow, orange, and red colors in this tea towel set is in keeping with the anniversary and will provide a bright pop of color in any kitchen.
If you prefer a printed tea towel, look for a vintage clock design or the anniversary flowers.
1st Wedding Anniversary Teacup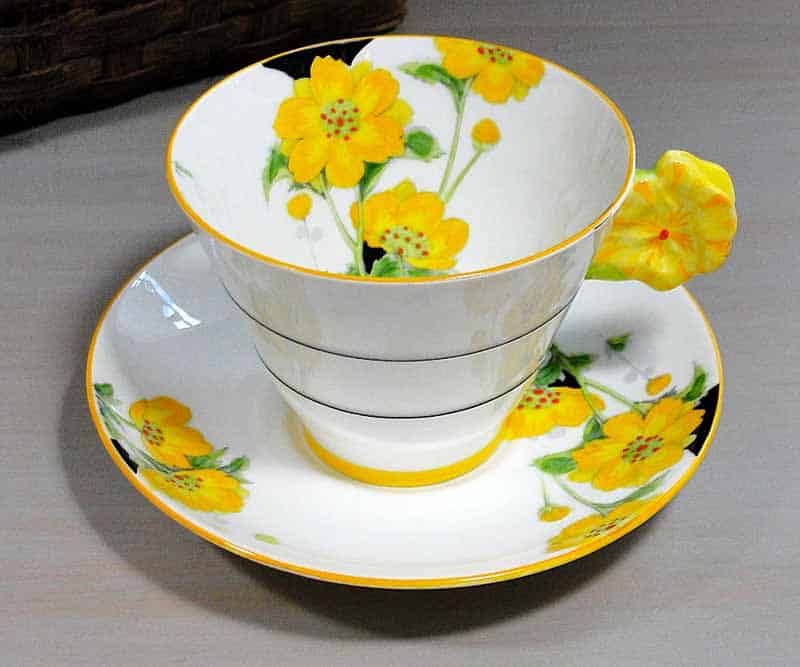 A beautiful teacup with a classic shape utilizing cheerful yellow flower motifs on the saucer and inside the teacup is stunning and elegant with a distinctly modern twist.
Using a yellow flower to form the handle elevates the modest teacup into an unusual design piece for a cheerful, celebratory gift.
1st Wedding Anniversary Pansy Teacup Centerpiece
Pansies are a delightful plant that is straightforward to grow from seed or as plug plants. Pansies need little soil to flourish, and that means a teacup can be used as a small plant pot to provide a charming gift.
Yellow pansies are fragrant with a delicate evening scent.
The name pansy comes from the French pensée and represents loving thoughts. Ophelia refers to "pansies are for thoughts" in Shakespeare's Hamlet.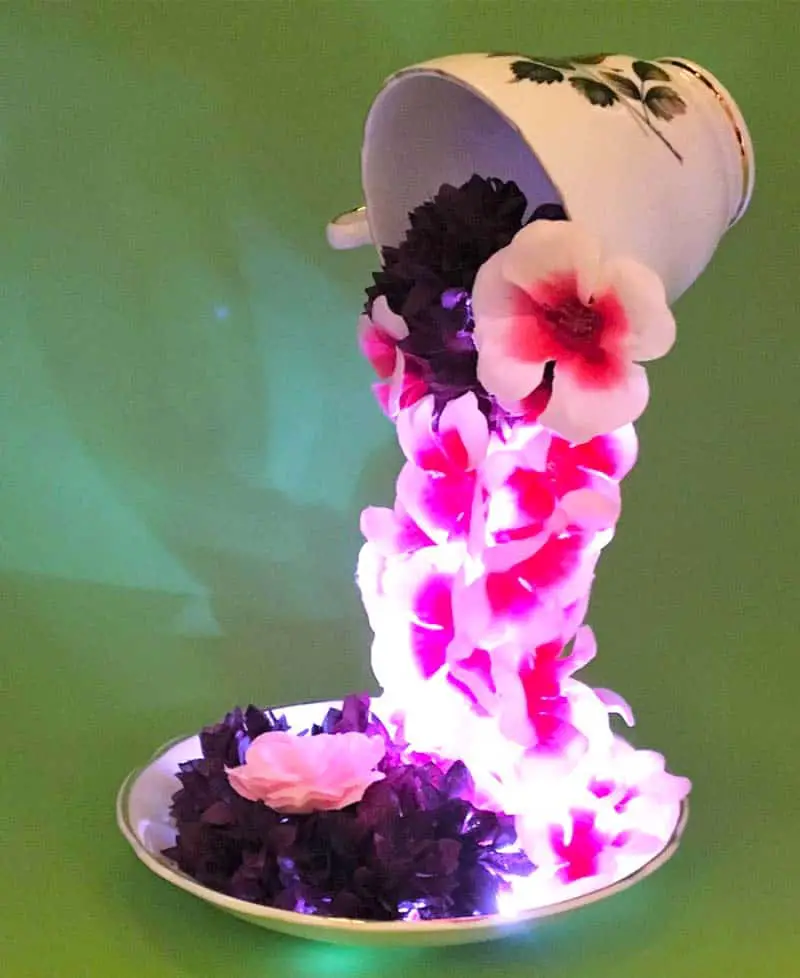 The symbolism of lighted pansies presented charmingly in a teacup centerpiece is a thoughtful paper wedding anniversary gift that demonstrates you care about this couple's happiness.
1st Wedding Anniversary Teapot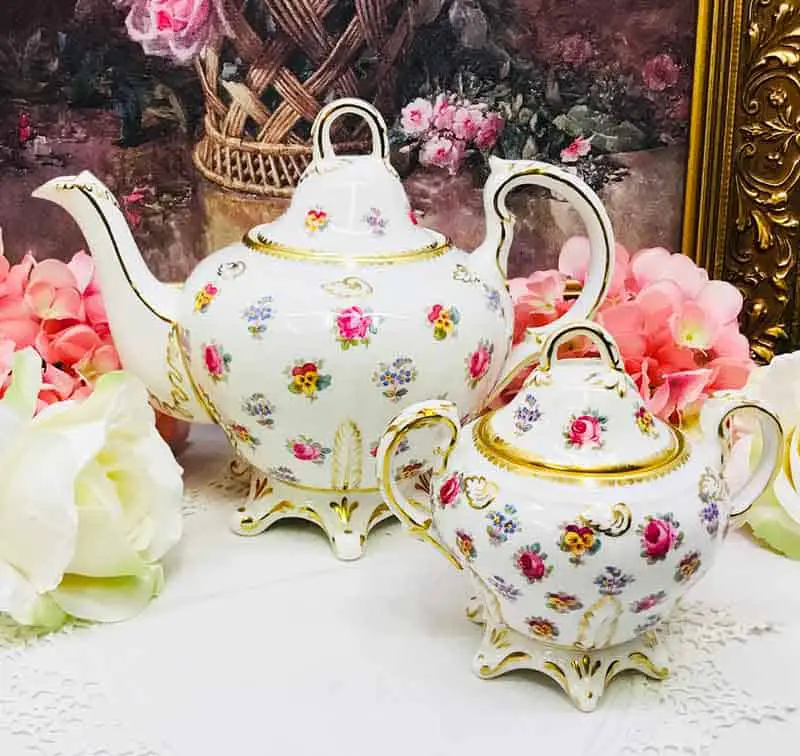 A teapot in a classic shape but with elegant variations – an ornate pedestal and bright gold accents in fine white bone china is an uplifting gift for any couple celebrating their first wedding anniversary.
The small flower motifs include pink roses (for romantic love), pansies (ideal for a first anniversary), and hopeful blue forget-me-nots for romance and memories.
This unusual teapot is a beautiful way to serve tea for two.
1st Wedding Anniversary Tea Set & Oolong Tea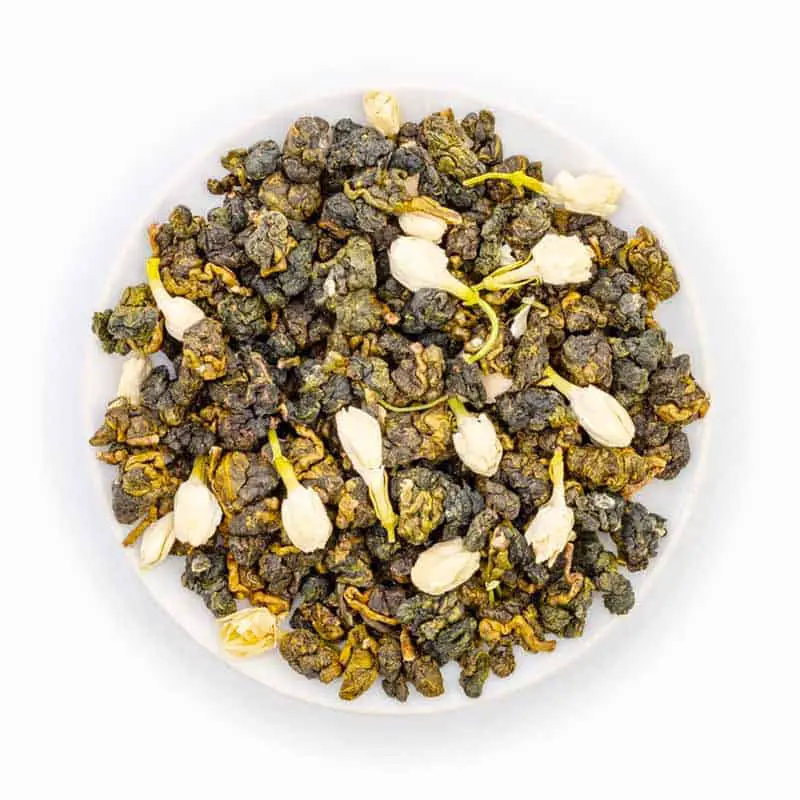 The perfect tea for a first wedding anniversary for tea enthusiasts is a Huang Cha Yellow Tea or a sweet syrupy oolong yellow tea.
Team a Gongfu tea set (below) comprising a beautiful teapot, two cups, and a ceramic tray in a bright pearly glaze with the tea for the best way of serving this luxurious Chinese Oolong tea.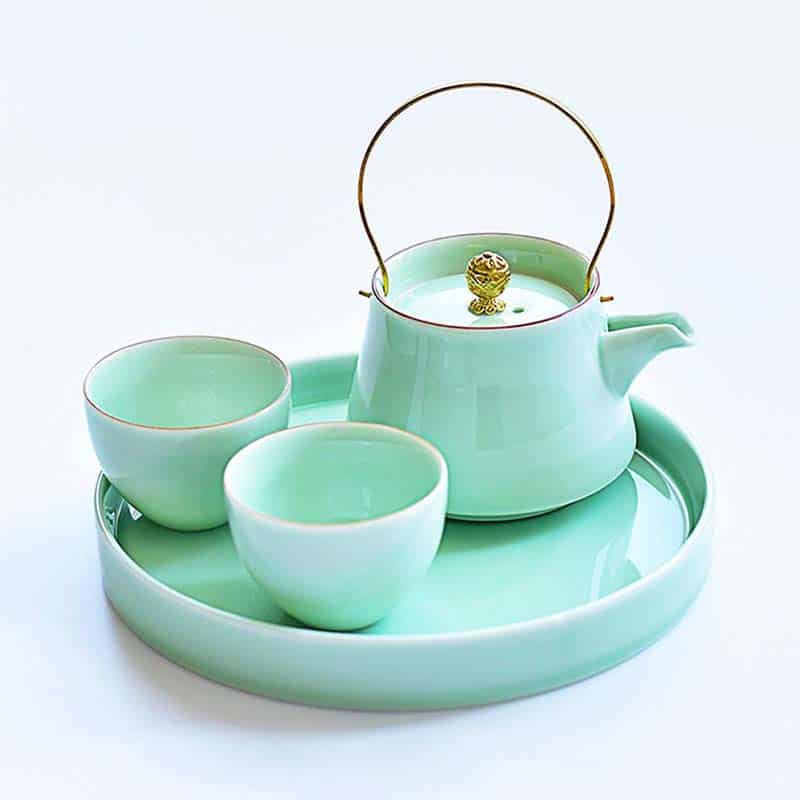 A classic flower tea blend is green tea and orange blossom, or you can wink at the tradition of providing pearls by giving a quirky bubble tea kit.
5th Wedding Anniversary: Wood
Wood is the traditional version, but the modernists prefer silverware.
There are three colors to select – alone or in combination, pink, blue, or turquoise. The associated gemstones are rose quartz or sapphire, and this year's anniversary flower is the daisy.
5th Wedding Anniversary Tea Towel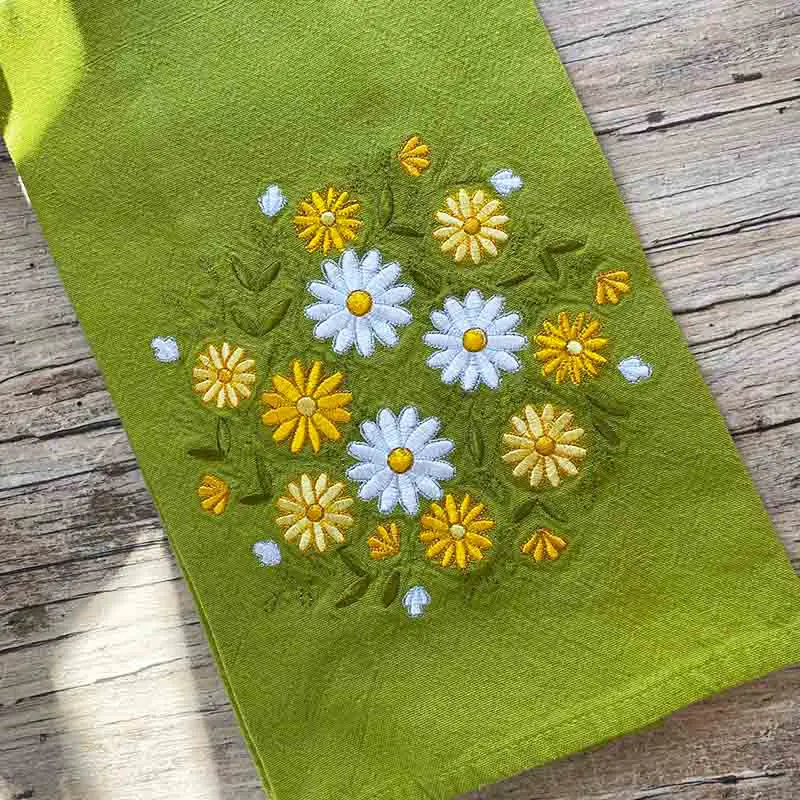 You can never have too many tea towels, and the beauty of a tea towel gift is that it is straightforward to wrap and post.
Three color choices give plenty of options, and in keeping with the theme, you can select a printed tea towel with trees, leaves, or bright, cheerful daisies.
5th Wedding Anniversary Teacups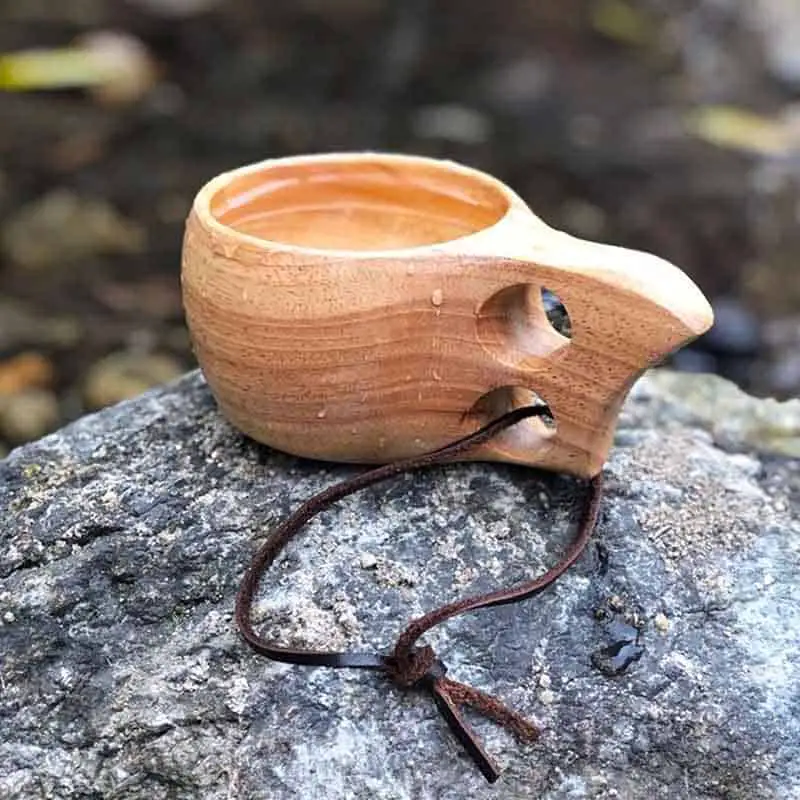 The Nordic tradition of producing turned wooden teacups is thriving. These cups are beautiful to look at and delightful to hold.
Wood is a poor conductor of heat (that's why you can stir the hot soup with a wooden spoon) and is a fabulous material for holding a hot liquid.
Surprise your favorite couple with a durable, hard-to-break pair of wooden teacups—a fitting symbol of the durability of their relationship.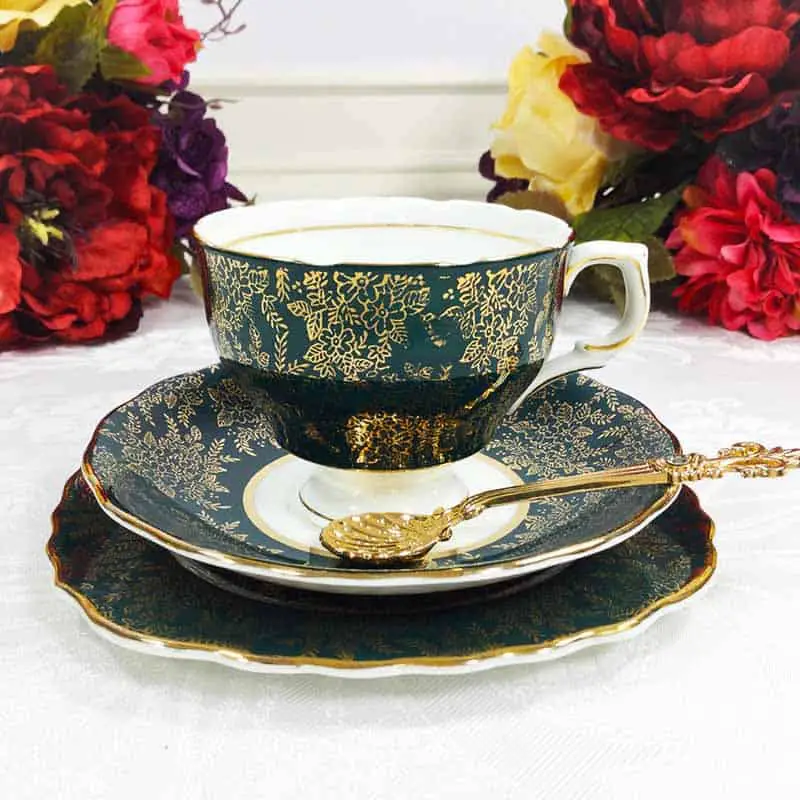 The happy couple may prefer the traditional English teacup set consisting of a cup, saucer and side plate – fine bone china and richly ornamented in gold designs.
The teacup is in the antique style, and the deep green is reminiscent of forest green in keeping with the wood theme of the anniversary.
5th Wedding Anniversary Teapot
This anniversary calls for silverware – a modest but shiny celebration of the combination of a teapot, sugar bowl and milk jug. Some metal tea sets come with an extra hot water jug.
A complete tea set is charming, but a single silver-colored teapot is equally delightful – consider an exquisite middle eastern or Moroccan silver teapot that provides a decorative feature as well as practical use.
5th Wedding Anniversary Tea Set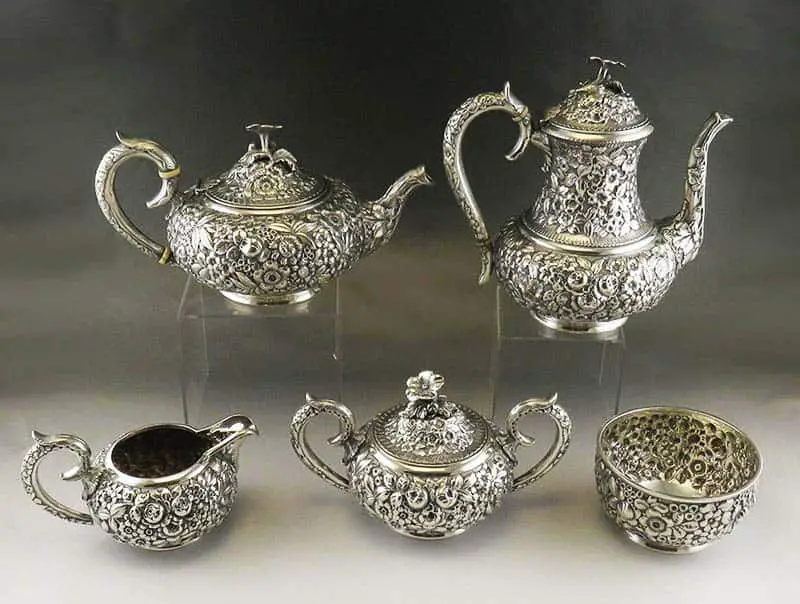 A wedding anniversary is a reminder of the wedding day and deserves a precious and ornate gift.
Consider this beautiful antique silver tea set richly embossed with many tiny flowers and leaves. The craftsmanship produces a highly detailed surface with curling leaf-like handles and flower knobs on the lids.
This tea set is an exuberant celebration of silverwork that is pleasing to the eyes and suitable for any celebration.
5th Wedding Anniversary Tea Light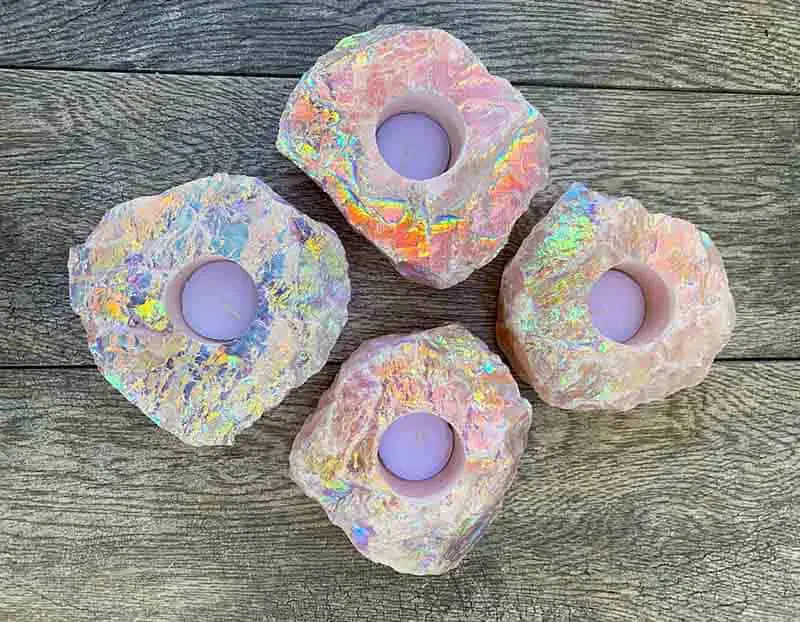 If you are looking for a quirky gift inspired by the anniversary gemstones, then search out rose-quartz infused pyramid tea bags or a rose-quartz tea light holder.
Rose quartz represents love and is an excellent symbolic gift for a wedding anniversary.
5th Wedding Anniversary Tea Gift Set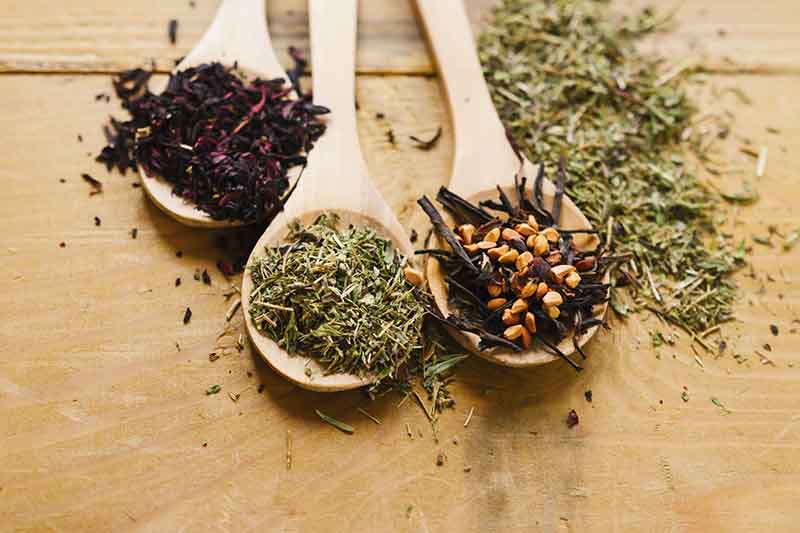 An excellent tea gift for this occasion is a selection of English, green, and herbal teas. This beautiful gift box contains 6 teas, each packed in a tin.
10th Wedding Anniversary: Tin or Aluminum (USA tradition)
The traditional tin or aluminum is a far more affordable choice than the modern alternative of diamonds. However, your wife of ten years is more likely to appreciate diamond earrings than tin ones.
You have a choice of silver or blue (team together or alone), and the gemstones are crystal or green tourmaline.
The particular flower for the tenth wedding anniversary is the lovely daffodil. The daffodil has the hidden meanings of honesty and forgiveness, both vital qualities for a couple whose marriage has lasted ten years.
10th Wedding Anniversary Tea Towel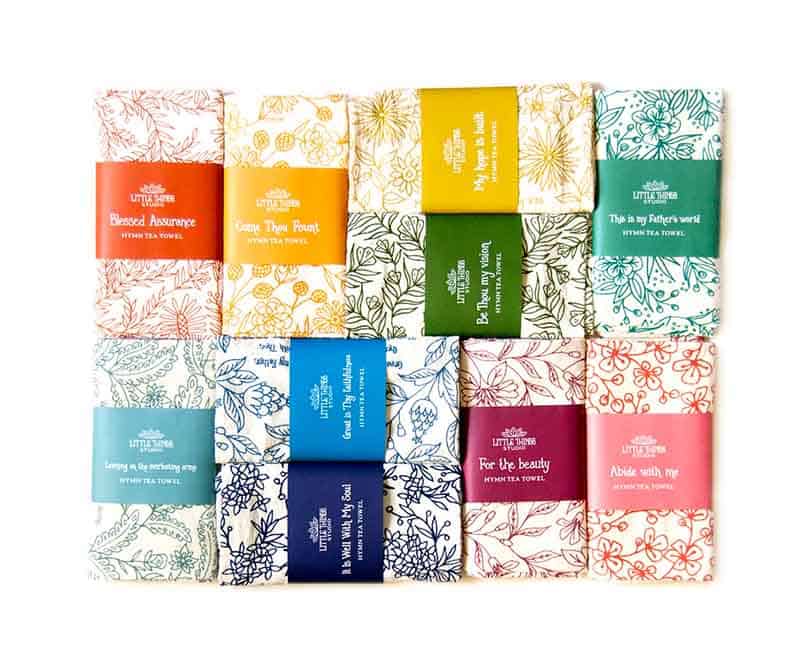 After ten years, your initial stocks of items from when you set up home together will be getting worn and in need of replacement.
Tea towels are an essential item that gets used until they are old and paper-thin with holes. There's nothing quite like the feeling of new tea towels when you have got used to the old ones.
A set of ten quality cotton tea towels are a joy to use and tick all the right boxes as they are naturally comfortable on the hands.
10th Wedding Anniversary Teacup
Tin-glazed teacups are proper antiques; they were produced in Europe to emulate the fine white Chinese porcelain with its glowing designs. They are hundreds of years old and nearly always have a little chip, but that doesn't affect their value.
Some pieces have an astronomic price tag, and others are more affordable. An antique teacup that is centuries old is a lovely object celebrating a couple's first decade together.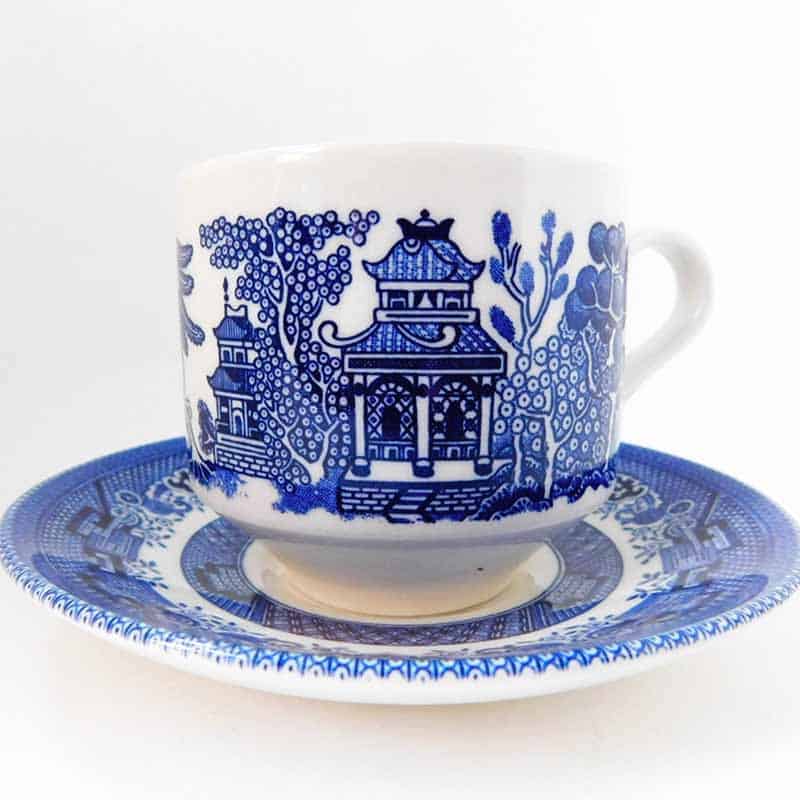 Delft blue was a popular antique style and reproduced today, so if you want a teacup with the look but not the age, opt for a blue and white pattern such as the willow tree pattern – a romantic story of star-crossed lovers.
10th Wedding Anniversary Tea Mugs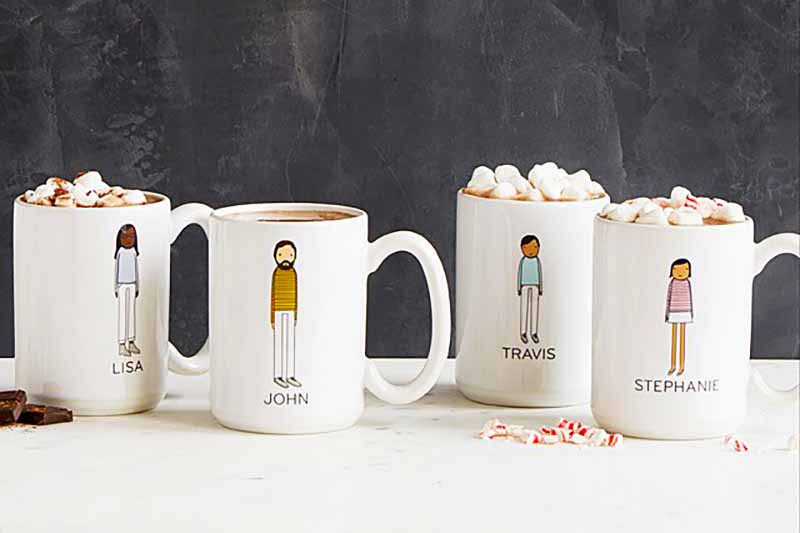 By this stage, you may want to celebrate with a gift for a whole family with quirky personalized tea mugs for each member.
A wedding is a commitment for two people to share their lives, build a nest together, and possibly have children. A set of personalized tea mugs for a tenth wedding anniversary present acknowledges the family unit the couple created.
10th Wedding Anniversary Tea Set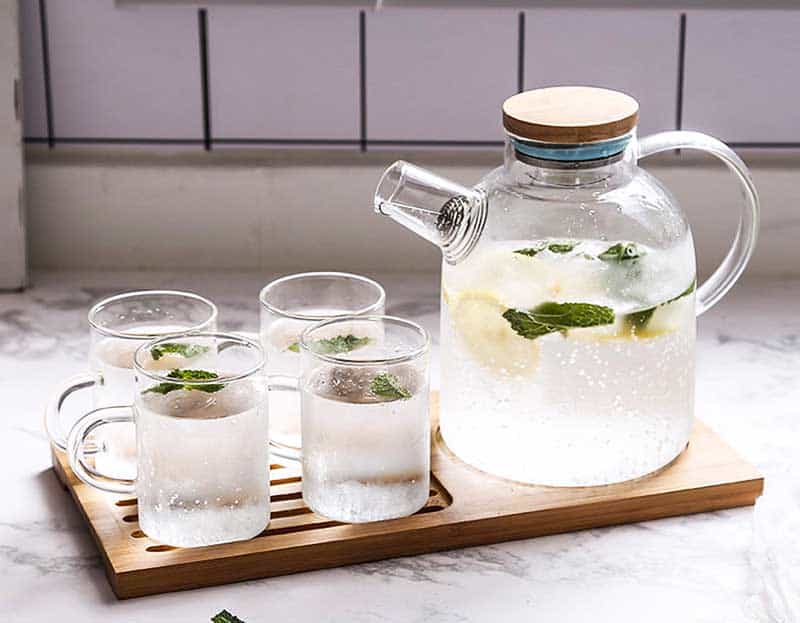 Crystal and diamonds are both associated with the tenth wedding anniversary, and you can follow this theme with a beautiful glass teapot.
A crystal-clear glass teapot is a joy to own and use for any type of tea – standard black, classic earl grey, or herbal.
Blooming or flowering teas are beautifully displayed in the body of a glass teapot, making a delightful occasion extra-celebratory.
10th Wedding Anniversary Tea & Tea Canister
The tin wedding anniversary is tailor-made for a tea gift set of quality loose-leaf tea in individual canisters for your tea loving-couple. The tea canister is a perfect means of storing tea in a dry, airtight container away from harsh sunlight and possible contamination.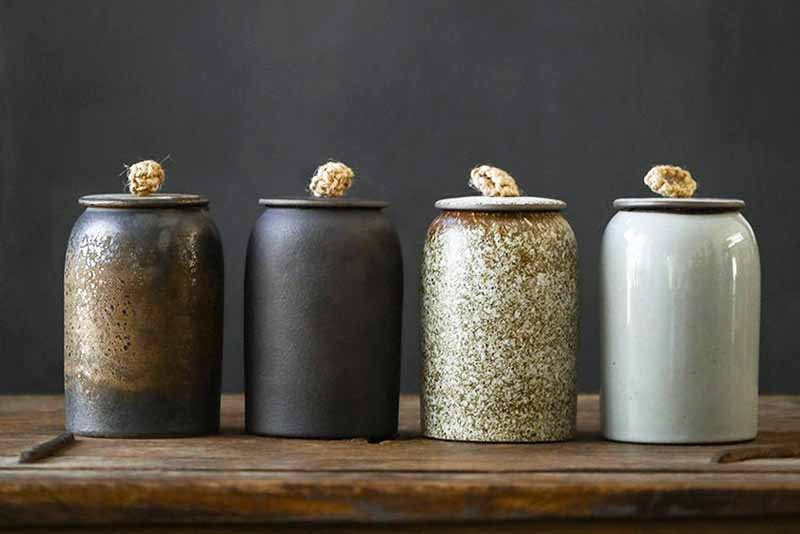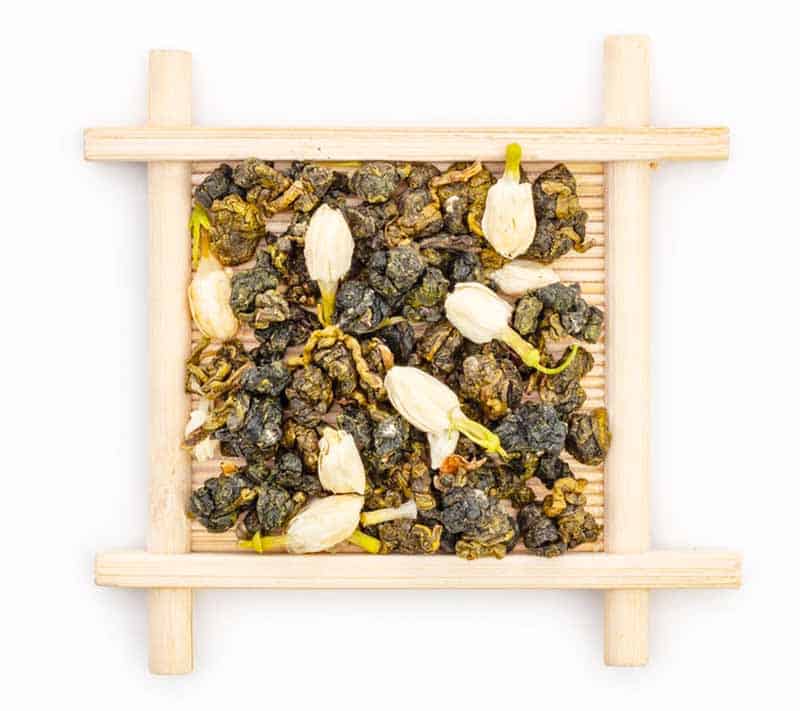 Either go for the combination of canisters and loose-leaf tea (above), or you can opt for a complete gift set of 8 teas in individual see-through tins with a tea infuser, all neatly packaged in a wooden gift box (below).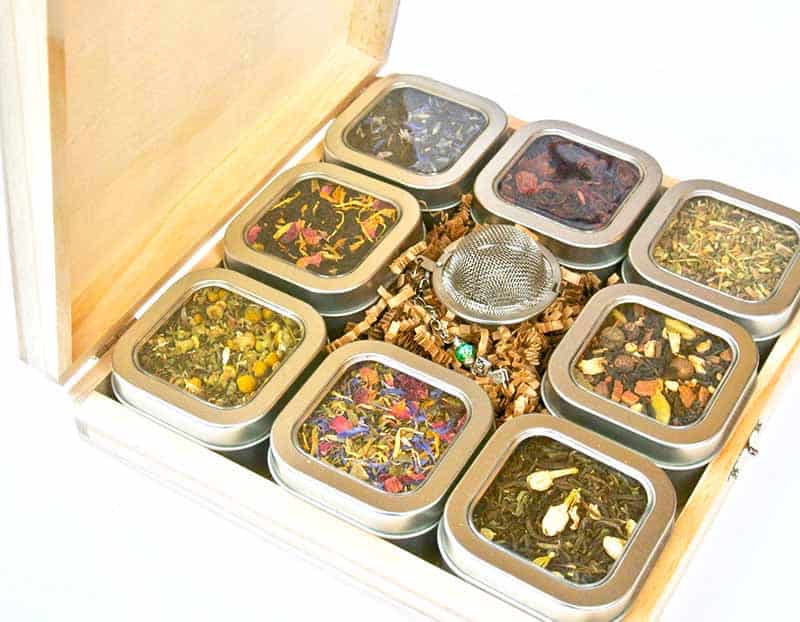 20th Wedding Anniversary: China
The traditional material is china (high-quality fine bone china), but the modern material is the expensive platinum, which is also the "gemstone" choice with the alternative of emerald.
Twenty years together celebrated with the color of emerald green and white, and a selection of flowers – daylilies or asters.
20th Wedding Anniversary Tea Towel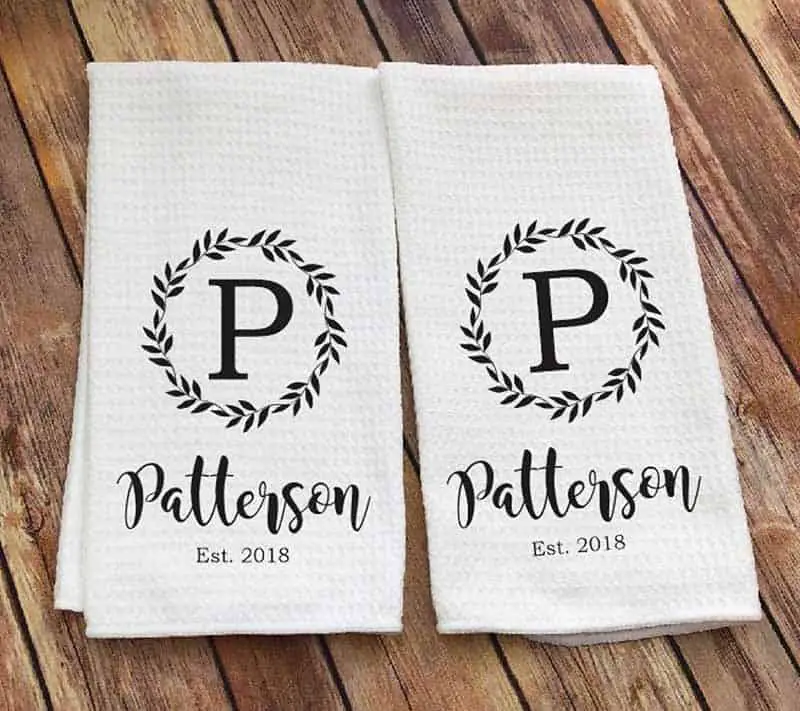 Two decades of togetherness is a great achievement for any couple!
Tea towels are a practical choice, as they are always welcome and useful. Now is the time to consider a personalized tea towel with the aid of quality digital printing on cotton or linen.
Twenty years of memories provide plenty of material to produce a unique tea towel celebrating the shared life of this couple.
20th Wedding Anniversary Teacup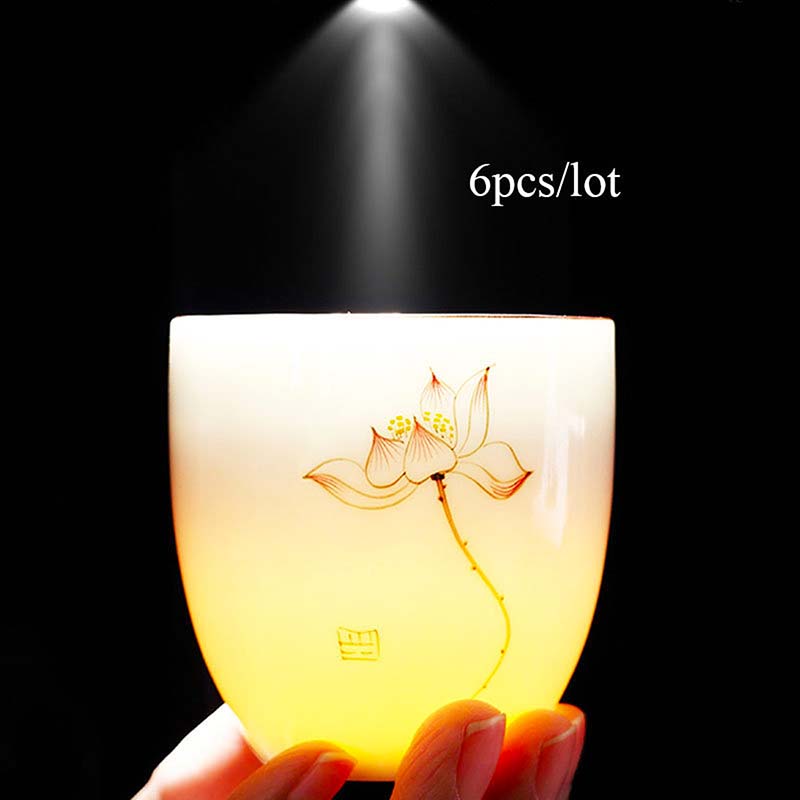 The ideal teacup for this anniversary is emerald green or white – in glass or fine bone china.
The green is distinctive and bold, a bit like the couple's attitude that helped them to forge a life together fearlessly.
A modern fine bone china teacup set provides a stylish teacup that fits the traditional theme of china and the associated color.
20th Wedding Anniversary Teapot
A twentieth wedding anniversary is an ideal time to produce a teapot with a classic scene or a travel-themed as a gift. A couple that stayed together for two decades will have visited some interesting places.
Try and find a teapot that has a famous scene featuring a well-known landmark like a castle. Surprise the couple with a scene from their honeymoon as a reminder of where their journey together began.
20th Wedding Anniversary Tea Set
The China wedding anniversary is the one where a complete bone china tea set is the traditional gift.  A full set combined with the hosting of a traditional tea party to celebrate this milestone is a lovely pairing of party theme and present.
Surprise the couple with a charming twist on the theme with a fabulous Chinese tea set – a china tea set from China.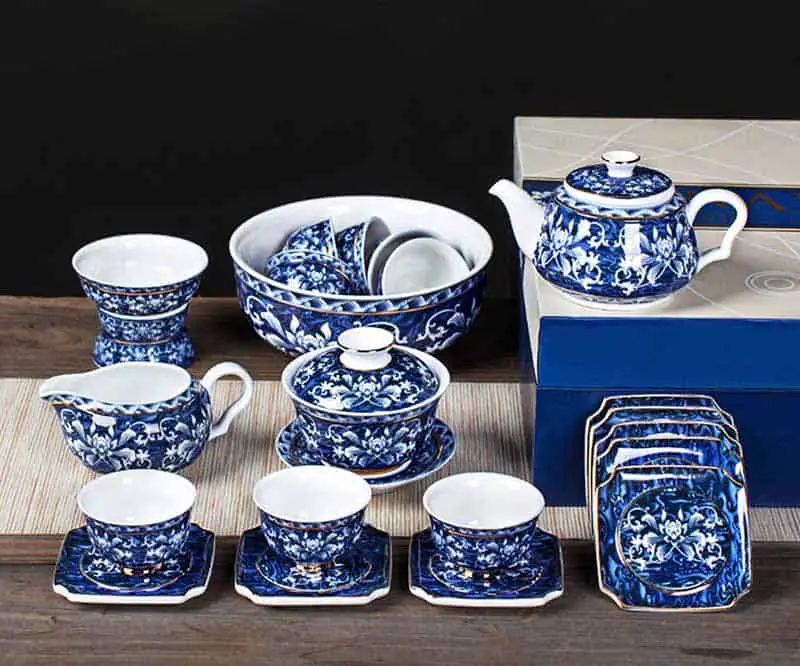 This lovely blue and white set (above) with some additional elements like the fair cup and the bowl for hot water to sterilize the tea clips is a beautiful, versatile gift for tea enthusiasts.
25th Wedding Anniversary: Silver
All the traditions conclude that silver is the theme of the 25th wedding anniversary, both the color and the metal.
An alternative gemstone is a tsavorite, which is a rare green form of garnet; the flower is the beautiful iris symbolizing the three virtues of wisdom, faith, and hope.
25th Wedding Anniversary Tea Towel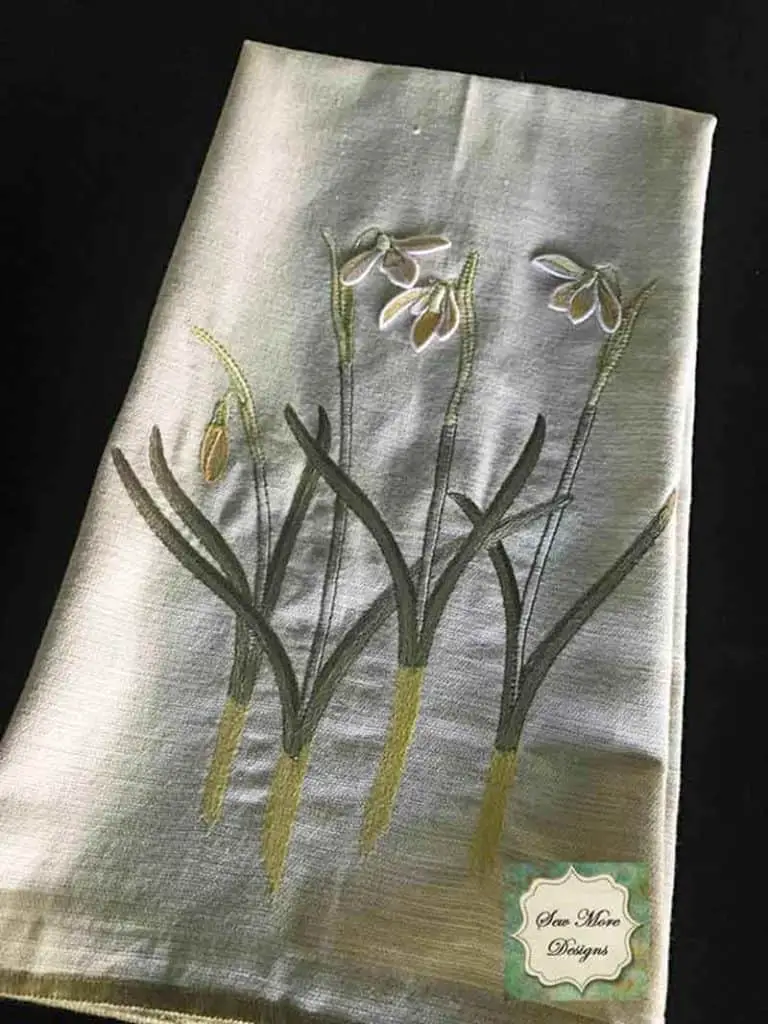 The iris is a popular decorative choice of artists and craftspeople across cultures, history, and traditions. The Art Nouveau period adopted a stylized iris as its go-to flower decoration, and the classic fleur de lis is a heraldic staple.
Tea towels are beautiful, useful items, and a silvery embroidered tea towel with an elegant iris pattern will add a charming accent to any kitchen.
FYI – The Japanese use wrapping cloths (furoshiki – source) for presenting a gift.
Therefore, this tea towel can either be a standalone gift, or you can use it to gift-wrap another tea-related item from this 25th anniversary list for a complete silver-themed present!
25th Wedding Anniversary Teacup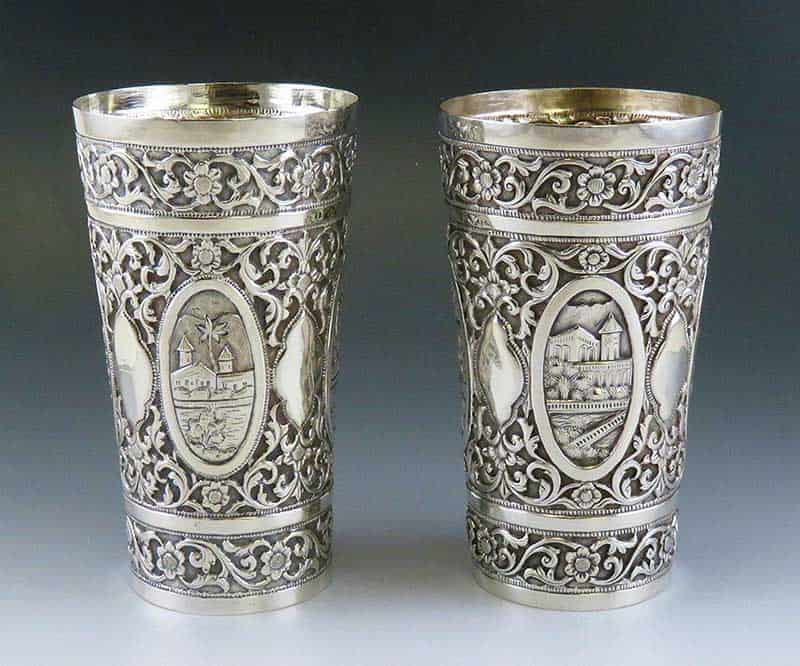 A pair of pure silver teacups are an exquisite gift, either in the classic cup or teacup and saucer beloved in the West, or as handle-less teacups that fall in line with the East.
Silver lends itself to beautiful ornate textured designs in relief – like a pair of dragons chasing each other or a floral motif.
25th Wedding Anniversary Teapot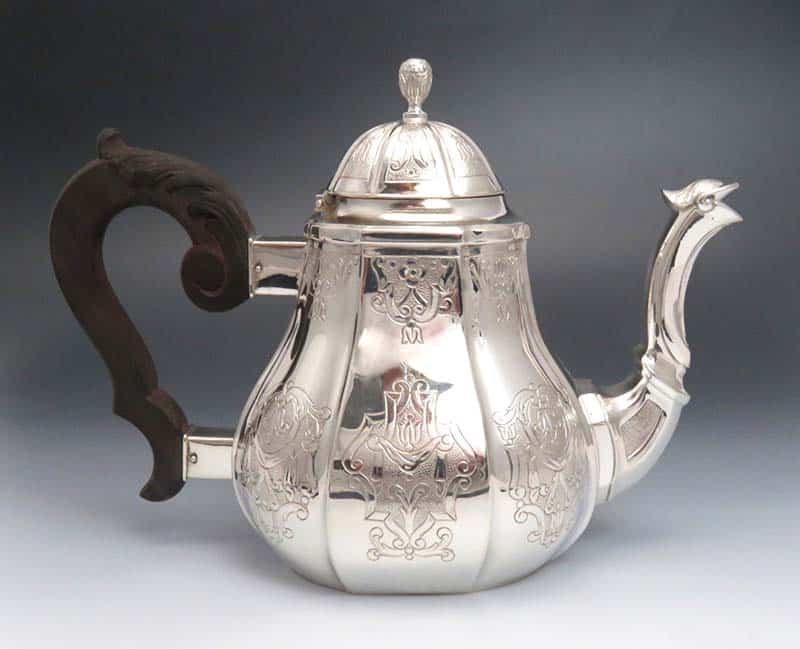 A teapot (with or without the teacups) needs to be highly polished silver to fit in with the classic silver wedding anniversary theme.
The type of teapot that bests suits the couple will depend on your knowledge of their interests and habits. An antique silver teapot cherished for its age and timeless appeal, or would they prefer a future antique?
A well-traveled couple may welcome an exotic middle eastern or Russian teapot with its unusual elongated shape into their lives.
25th Wedding Anniversary Tea Set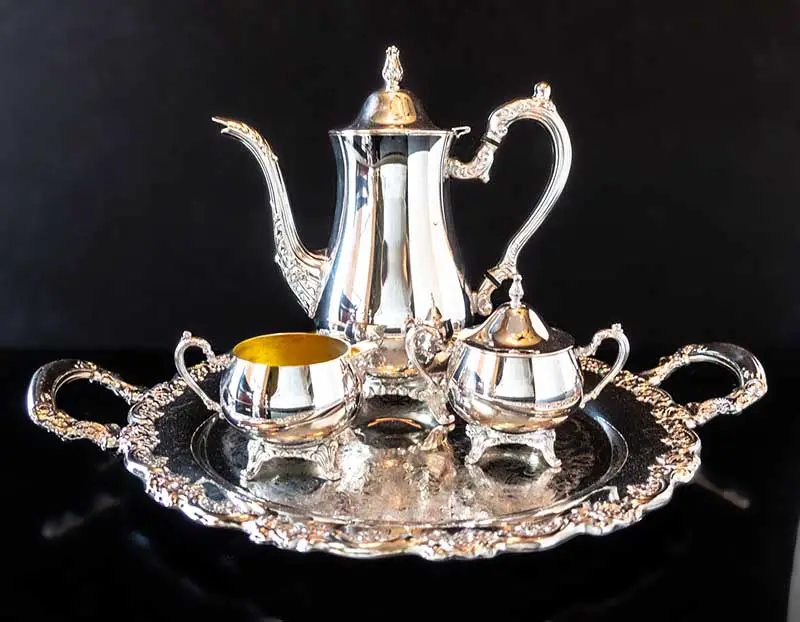 A tea gift set for a couple celebrating a quarter of a century of married life is readily obtainable in a silver theme – teacups and teaspoons or a whole tea set.
Alternatively, you can put together a tea gift basket packed with a couple of silver tea infuser bottles and a selection of loose teas for the couple that likes to be out and about, enjoying their drink from the top of a mountain or picnicking on a long road trip.
25th Wedding Anniversary Tea Gift Set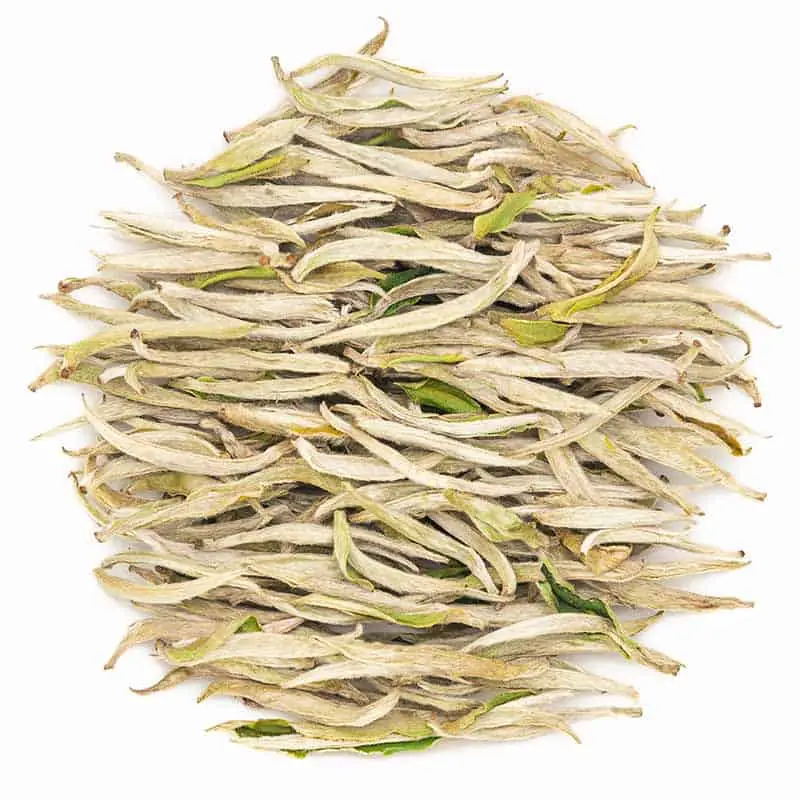 White tea is the ideal tea for the silver theme.
Packaging the tea in a beautiful novelty tea canister from either one of the three selections below – wood, frosted glass, or ceramic – gives you the complete tea gift that is small yet highly presentable.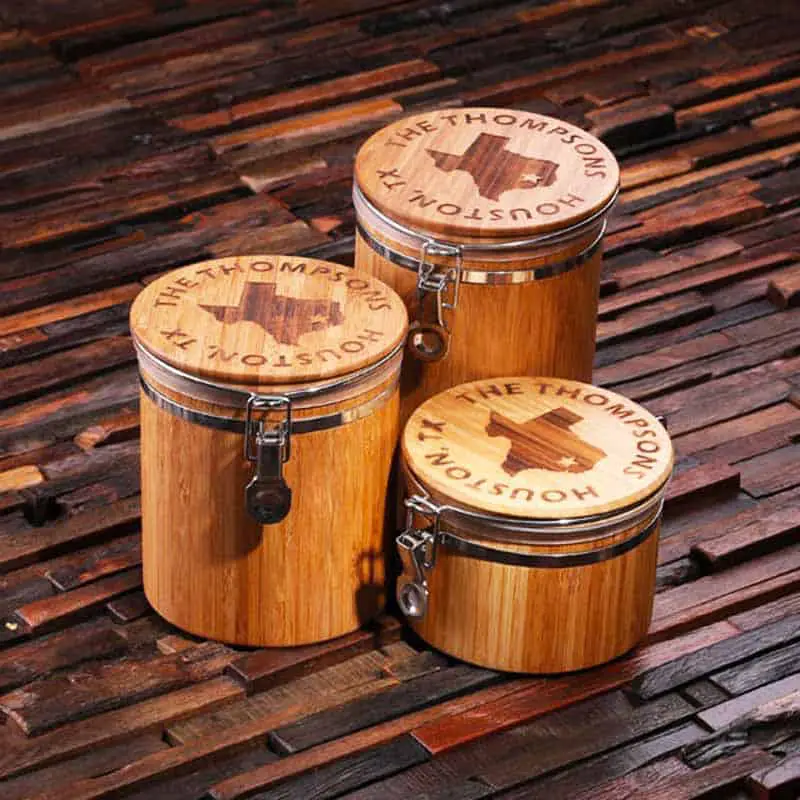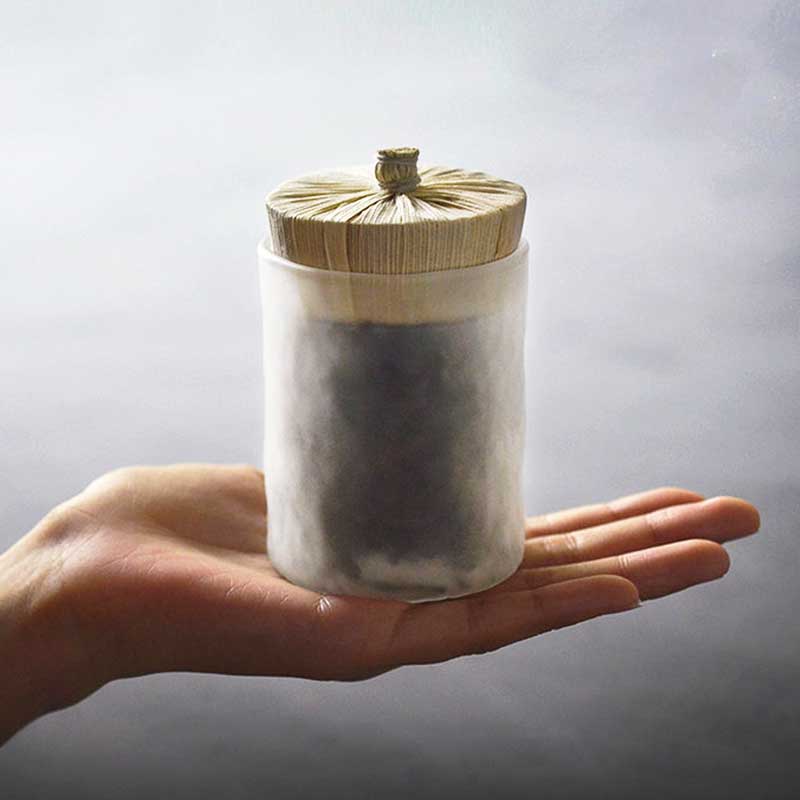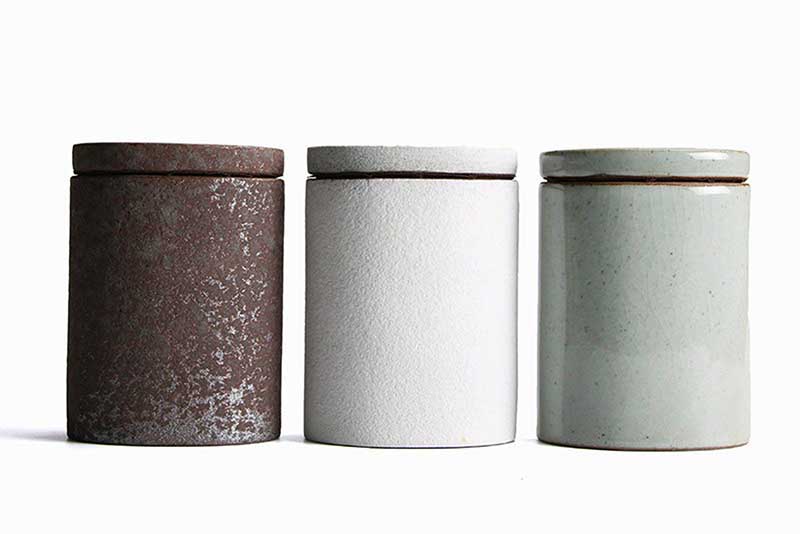 25th Wedding Anniversary Tumbler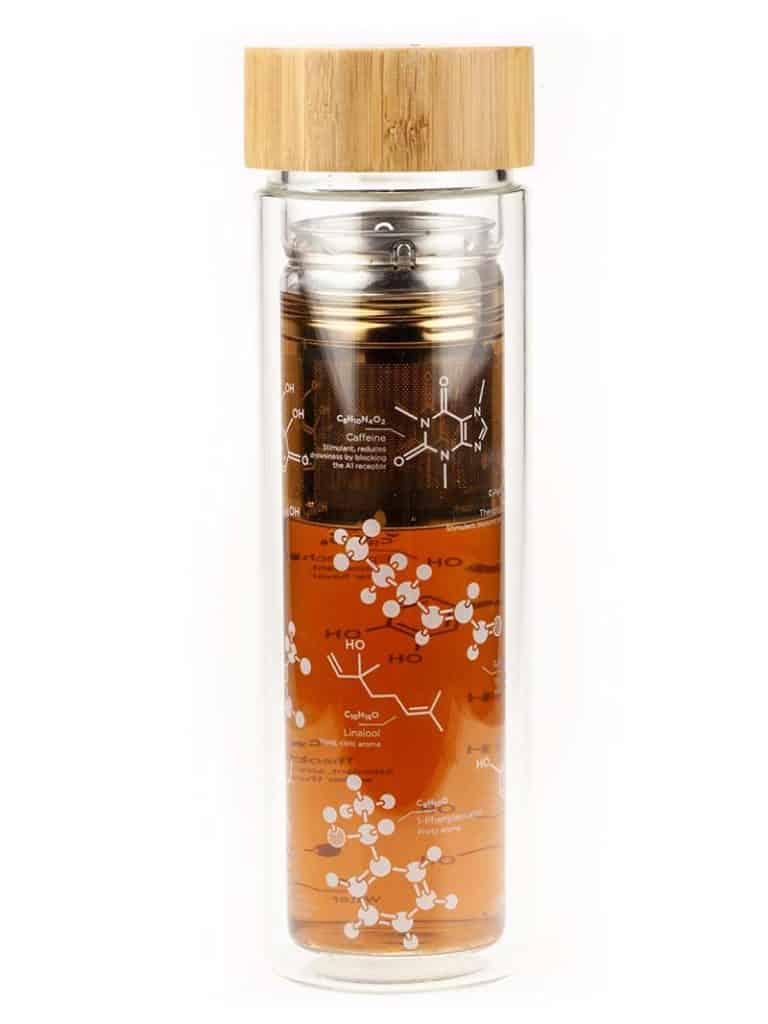 For the tea lover wife or husband who is always on the go, this glass tumbler with infuser is the perfect gift that allows enjoyment of quality loose leaf tea all day long.
50th Wedding Anniversary
A marriage that lasts fifty years is pure gold, and that is the theme to celebrate 50 glorious years with the golden couple.
Unless you have a massive budget at your disposal, you will need to think creatively to provide a gift that matches the theme, and perhaps some relaxing activities for married couples.
50th Wedding Anniversary Tea Towel
Five decades covers many events and fashions. An unusual gift to cover their married life is a selection of tea towels showcasing the fashion trends of the past five decades.
It will take planning and research, but with a wide variety of reproduction and vintage tea towels available, you can put together an unusual gift that sparks a trip down memory lane for the couple.
Be sure to include this retro design printed tea towel featuring the iconic fizzy drink and reminiscent of teen culture in the sixties when rock and roll was rebellious, and the world wanted to dance.
50th Wedding Anniversary Teacup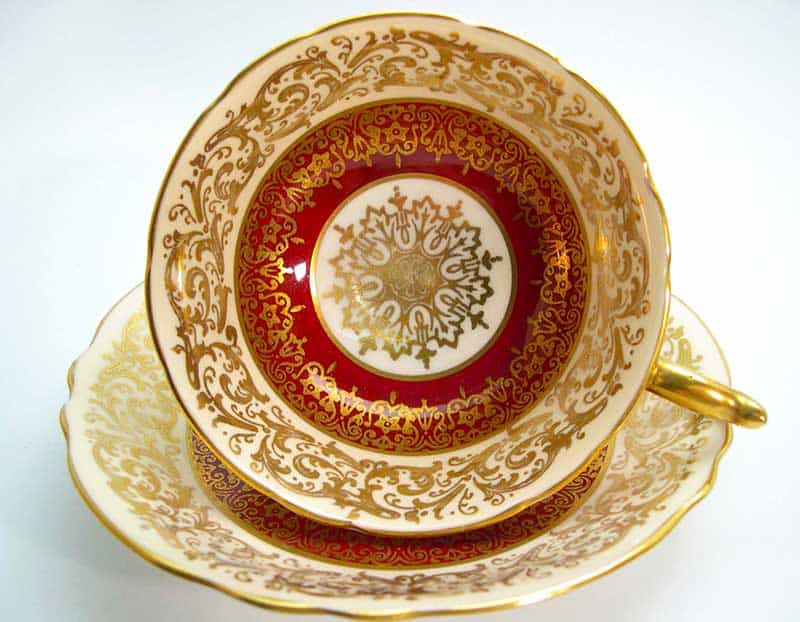 In celebration of the golden anniversary, this antique paragon teacup design with a handle and saucer, gloriously embellished with rich layers of gold is a stunning display of the artistry in years gone by.
50th Wedding Anniversary Teapot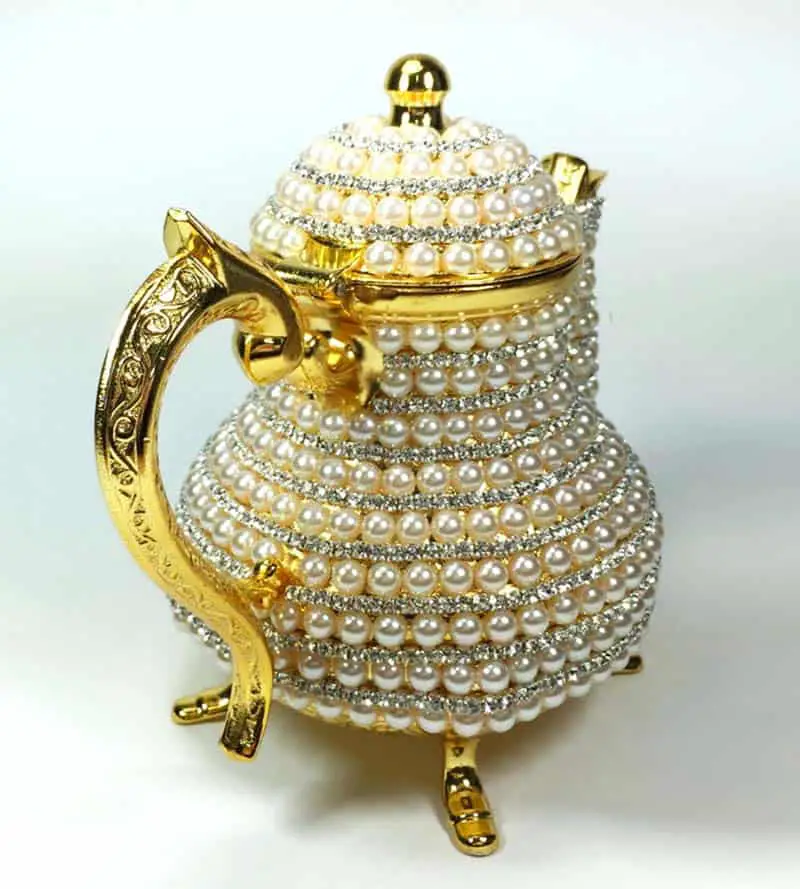 A teapot for this happy couple needs to feature a pair of love birds or a pair of dragons, or you can splash out on a golden teapot.
A golden wedding anniversary is a time to invest in maximum bling! A gold teapot festooned with a dense covering of pearls is a fabulously extravagant celebration of the golden couple's life together.
50th Wedding Anniversary Tea Set or Gift Basket
For the couple who have a fully stocked house, a tea gift basket is an excellent idea. Pick an unusually shaped basket like a teacup or a heart and load it up with fifty small gifts individually wrapped in gold paper.
Build the smaller gifts around a classic gift tea set (below) of a white and gold teapot, milk jug, and sugar bowl as the focus of the hamper.
Vibrant gold stripes and gilding on handles ensure this hamper will display as a stunning gold themed fiftieth wedding anniversary present.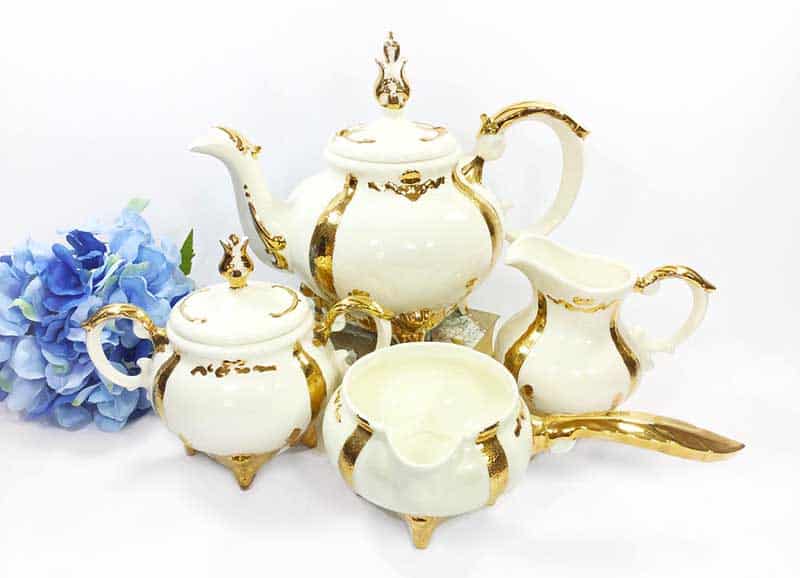 Plenty of choices like novelty tea infusers, teaspoons, pyramid tea bags, loose tea, and sweet treats together with other items like tea lights, honey, shaped sugar cubes to build a fun hamper that everyone can join in with the theme.
Be sure to add teapot-shaped tags with inspirational messages that can be scrapbooked as a memory of the party.
60th Wedding Anniversary: Diamond
Six decades of being a couple is a remarkable achievement. If they married as late teens, the couple is approaching their eighties and have packed a lot into their lives before reaching this incredible milestone.
The theme is diamonds and dazzling white orchids, both of which symbolize a life that endures despite the years.
60th Wedding Anniversary Tea Towel
The appropriate tea towels for this event are dazzling white linen. The highest quality glass cloths that polish away blemishes leaving behind a sparkling finish.
To make the gift unique to the occasion, have each family member sign a tea towel with a fabric pen (heat set) or a straightforward running or backstitch embroidery.
If adding a single tea towel (perhaps to a hamper), then celebrate the diamond theme with a printed tea towel showcasing diamond shapes and sparkling stars (below).
This tea towel manages to feel modern and retro at the same time—a suitable gift for a couple that has seen six decades of married life.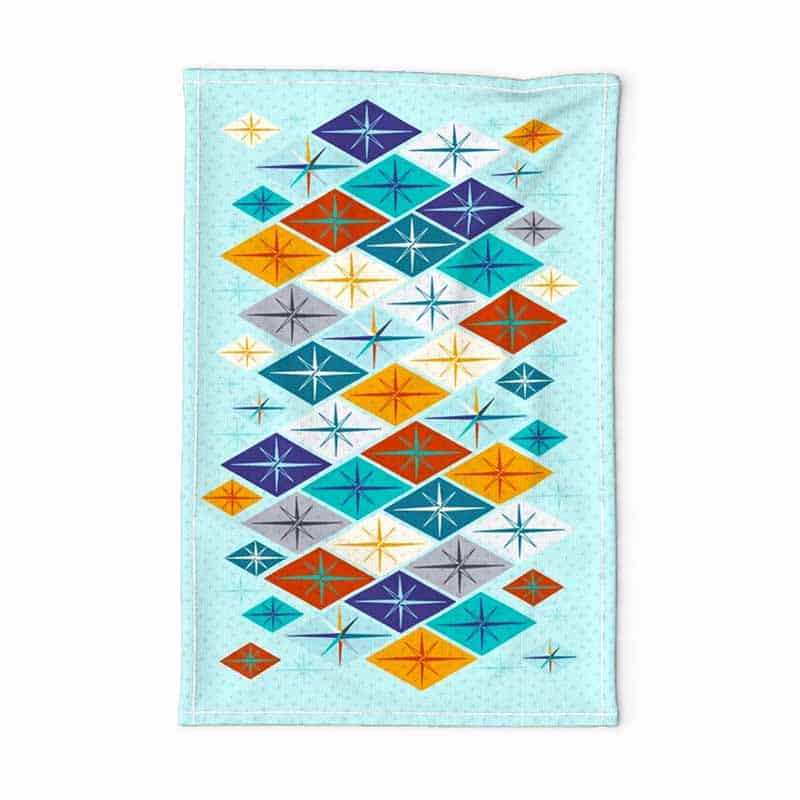 60th Wedding Anniversary Teacup
A pair of diamond cut dazzling teacups are a beautiful symbol of the quality of this long-lasting relationship.
If your happy couple enjoys quirky items, consider teacups with a hidden surprise – these vary from an amusing (or risqué) picture that is revealed by hot tea or a deep-sea monster lurking at the bottom of the cup. A novelty teacup provides a light-hearted moment that the couple can enjoy with friends and family.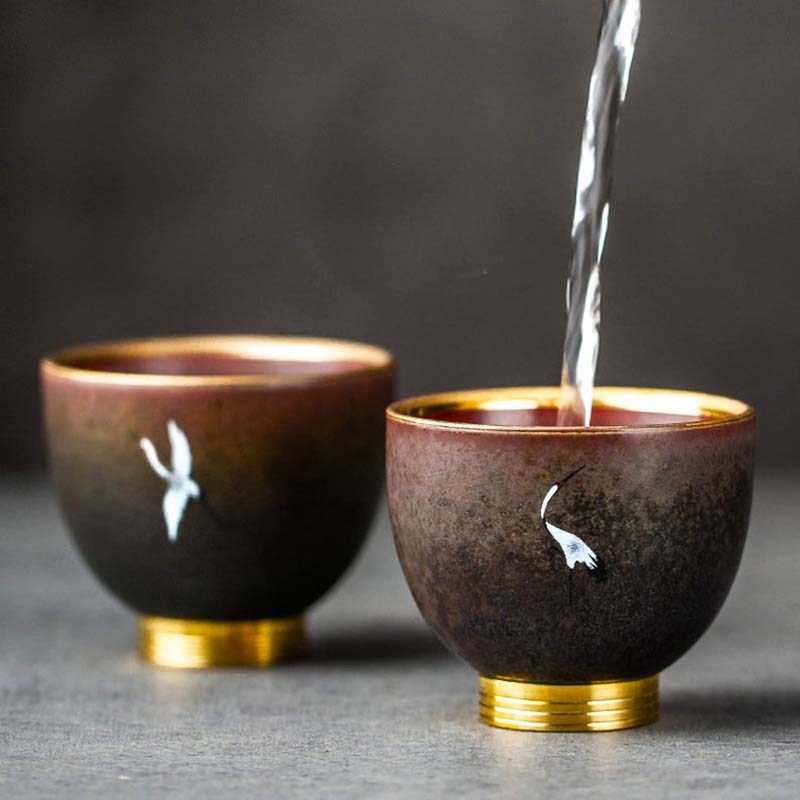 A couple whose relationship has endured may appreciate these premium Chinese teacups in comforting earthy tones with a glowing copper base.
They are a visual representation of the strength of such a long-lasting relationship. These beautiful traditional teacups are a joy to hold and use.
They are made following a thousand-year cultural tradition and speak of a steadfast ability to endure.
60th Wedding Anniversary Teapot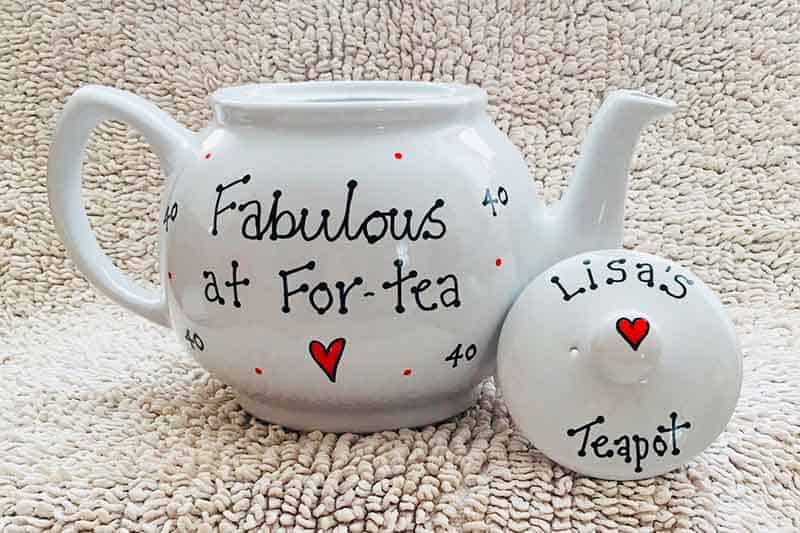 Celebrate six decades with a unique digitally printed teapot. Digital printing means you can personalize the teapot with text of your choice, whether it's for your spouse, or you're giving this anniversary gift to the married couple.
60th Wedding Anniversary Tea Set
A relationship that endures is well crafted and best celebrated with a tea set with roots in the past.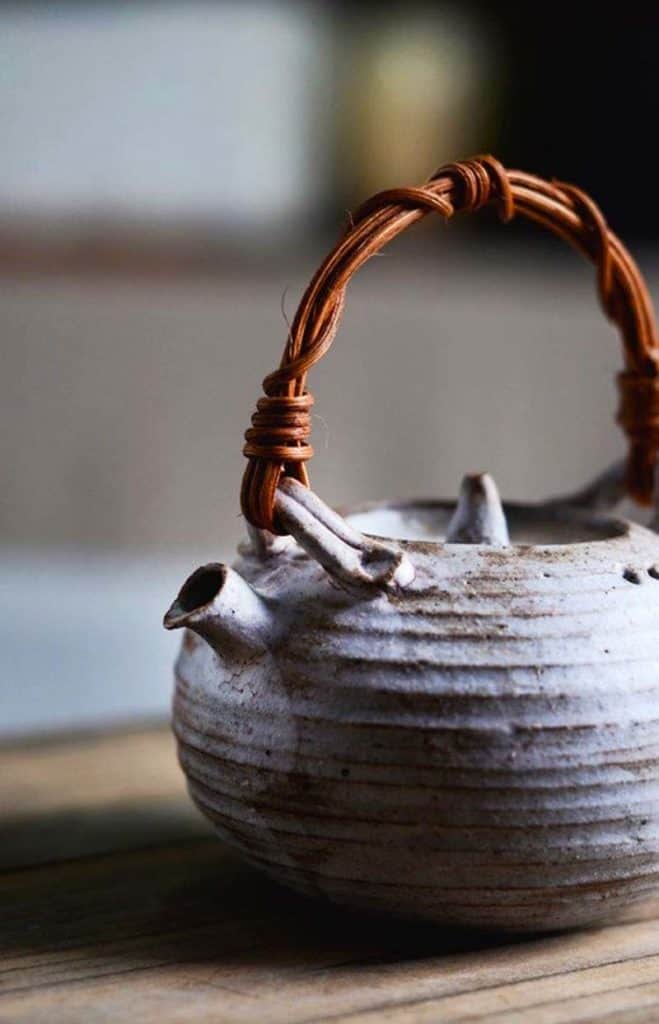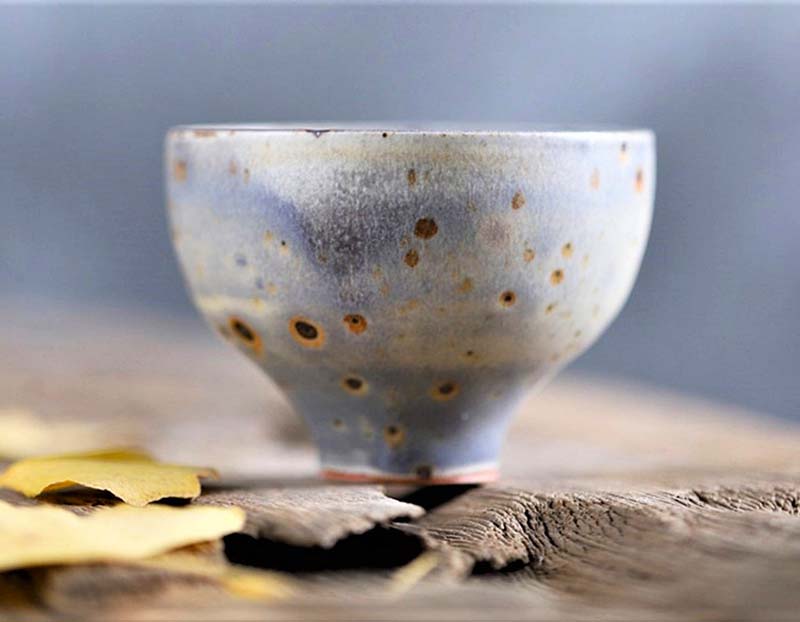 This charming teapot and teacup set in the Chinese style is handmade with care and attention and fired with traditional methods.
The material used is old rock mud, and each piece is unique for color and texture. The set, with its pale grey tones, is reminiscent of an orchid in the cool shade.
This tea set is a delightful gift representing age, tradition, and that fleeting beauty of wabi-sabi that defines both the tea set and the couple.