9 Absolutely Practical Gifts for Corporate Events
There are many corporate events held to market a business, educate customers, and build relationships.
Some occasions benefit you when you supply a corporate gift to leave a lasting favorable impression of your business for both existing and future customers. Sometimes it's about standing out from the competition or raising brand awareness.
Everyone loves free stuff – a little bonus that puts a smile on your face.
Some gifts for corporate events have staying power and they carry a message into your clients' minds and onto their desks – little memory joggers that your business is reliable and trustworthy and that it's good to do business together!
Let's first look at the different types of events, followed by the various gifts that suit them.
Types of Corporate Events
You can be running your own or taking part in a multi-company event. Your audience is carefully selected as people who are interested in your topic. These events are B2B, B2C, or both.
Typically, you are competing against others for attention. Great corporate gift ideas make you stand out from the crowd and potential customers are more likely to remember your name if they have a great souvenir of the day from you.
Executive Retreats, Incentive Programs, Team Building
These events tend to be for employees as part of a training or company development program. An appropriate corporate retreat gift bag and a selection of prizes for the corporate event winners and star performers improve morale.
These cover a lot of ground (meals out, sporting events, charity fundraisers, fun days out) and are a relaxed and informal way of getting clients, business partners, and employees to interact and build positive working relationships.
A special anniversary, completing a large project, opening new premises, new executive staff – many corporate milestones are worthy of celebration through a small party or a significant community event.
New Product Launch or Rebranding
An event to attract publicity, create interest, and raise awareness is a vital marketing tool in some industries. A thoughtfully put together corporate swag bag will give a favorable impression of your company and your product.
Corporate event giveaways are an excellent way of promoting your organization with a positive message. Choosing the right corporate gift (with the right presentation) for a corporate event ensures your business values are promoted in the minds of your clients, employees, and the public.
Aim to benefit the recipient with a delightful, useful gift, be discrete with your branding and you will be successful in promoting your brand professionally and subtly.
Food or Drink Gifts for Corporate Events
Something to eat or drink either at the event or later is an ideal gift for a crowd of people.
These corporate gift ideas are best for Trade Shows and any other business event where you will meet existing and potential new customers in vast numbers.
1. Corporate Tea Gifts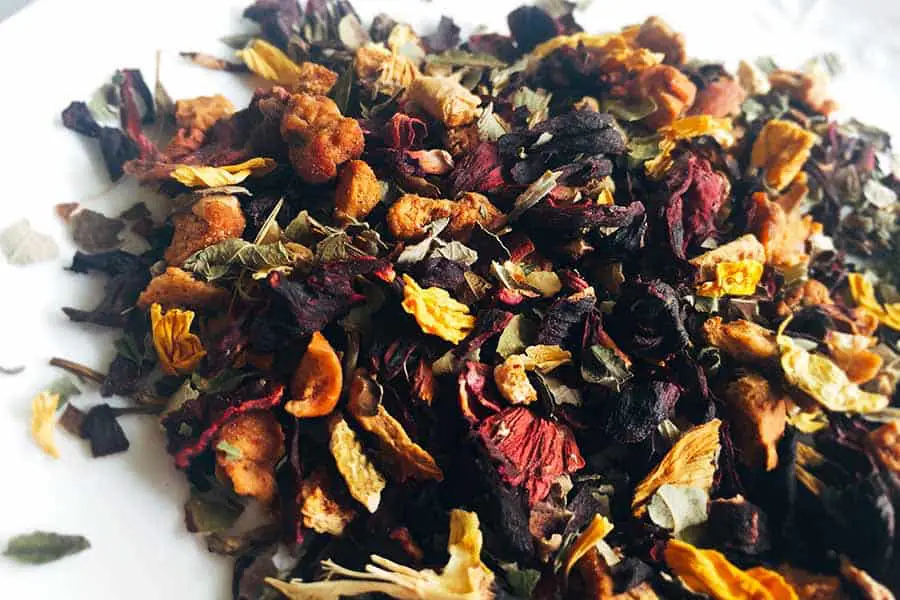 Tea is a beverage that has many variations and is enjoyed across the globe.
Ready-made teabags containing tea blends are an excellent way to make an individual drink while traveling. Then there are small tea-related gifts like tea infusers, strainers, or teacups to suit the gifting event.
A quality loose leaf tea packaged in a decorative or minimally-designed mini tin is a delightful surprise for the event participants to take away and enjoy in the office or at home.
As a giveaway at a trade event, a small tastefully packaged gift of triangular tea bags is a charming stand-alone gift. These are plant-based biodegradable tea bags, perfect for conveying the eco-friendly credentials of your brand!
Meanwhile, a neatly assembled teacup set and a premium-quality floral tea make an excellent luxury appreciation gift for a high-end corporate event – certain to raise your corporate image to a whole new level of exquisiteness!
Tea, among other more expensive items, likewise make great luxurious gifts for high-end corporate clients and the esteemed business partners.
It truly is an all-encompassing gift for tea lovers and epicureans who appreciate the finer things in life.
2. Corporate Dessert Gifts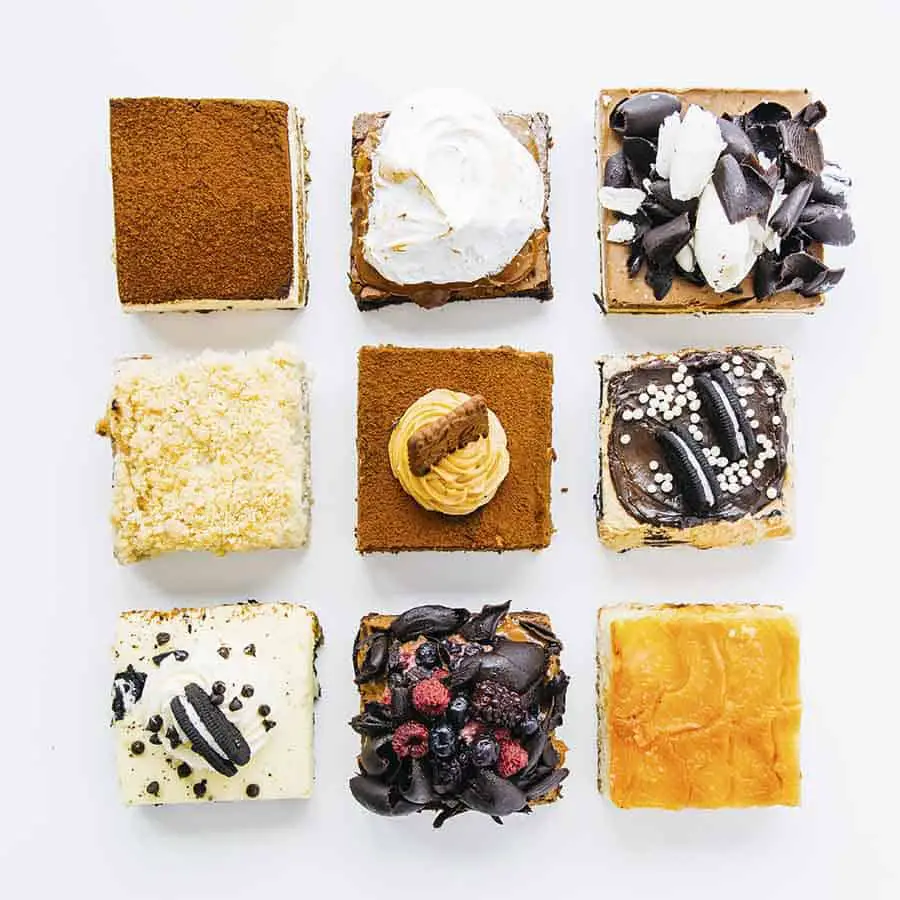 The dessert gift covers a large sharing cheesecake cut into slices or small individual desserts contained in shot glasses or recyclable bowls.
At a trade stand a corporate giveaway that encourages people to stand and talk to you while they enjoy a sweet treat is good for business. It creates a buzz with visitors spreading the word that a trip to your stand is worthwhile.
A beautifully packaged individual dessert to eat at the event or take away for later is ideal for every type of event from a seminar to product launch. Everyone likes something to eat.
Technology Gadget Gifts for Corporate Events
People use technology in business and personal life – smartphones, mini tablets, notebooks, and E-readers. What links all these gadgets is the need for power and memory.
The best gift for a corporate event is a genuinely useful item for everyday business life.
3. Corporate Giveaways Power Bank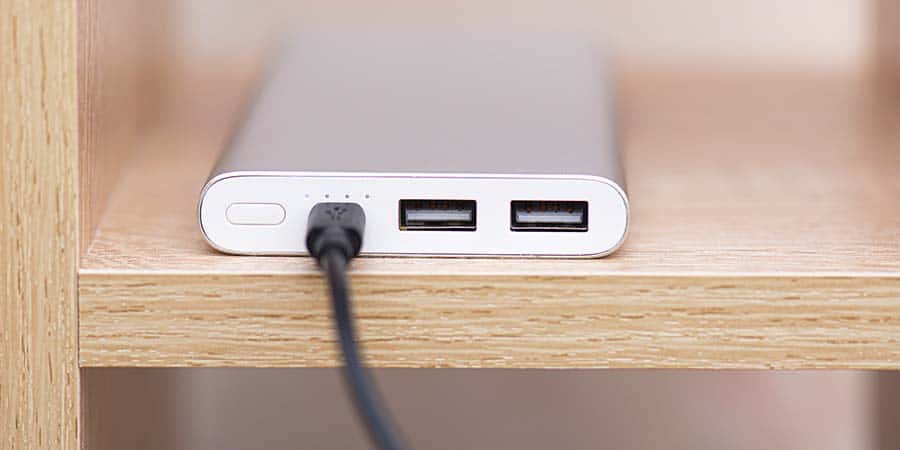 Power Banks are a tech-savvy solution to charging gadgets when you are out and about. They vary from small light devices for phones and tablets to a substantial charger for laptops.
As a practical gift idea for corporate events, you can procure customized power banks from your local suppliers. They are typically priced between S5-$15 per power bank (depending on order quantity), although you could also get one with a lower capacity for under $5.
Depending on the budget and the type of event, a higher-spec power bank with at least two USB ports and a power level indicator can go for around $20 or more per piece.
Attracting quality guest speakers to your event is a great way of raising your corporate profile. Present your guest speaker with perhaps a sleek-looking solar power bank as a token of your appreciation and they will be keen to make space in their diary for your next event.
A power bank also makes an excellent prize at a team-building session or executive retreat as it is a handy device to have while traveling away from home.
4. Promotional USB Thumb Drives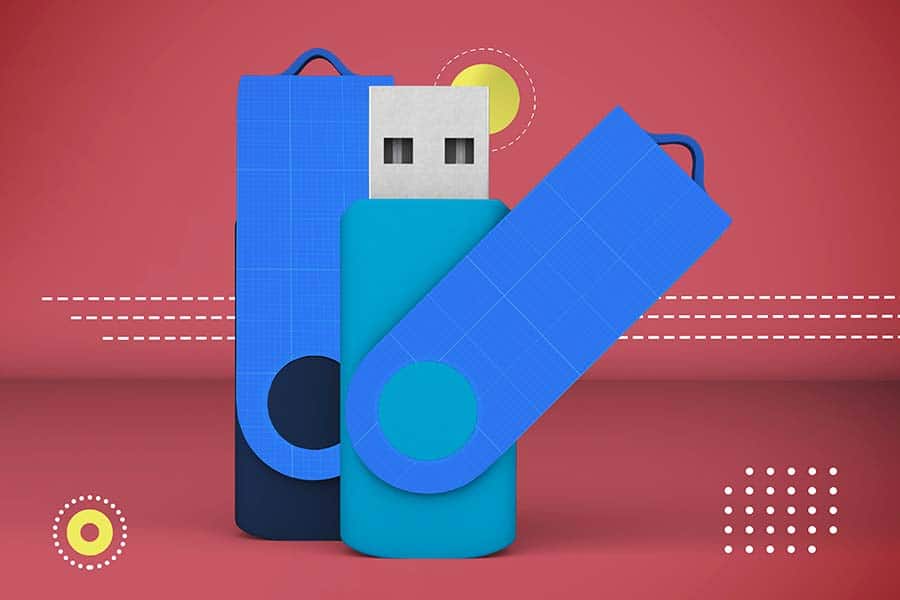 Despite the rise of cloud storage, the simple USB thumb drive has a place in every handbag and briefcase. Because face it, sometimes you need access to your documents when the internet is not available!
The USB thumb drive is a superb dual-purpose corporate event gift. You can load it up with corporate brochures (trade events), copies of slides and talks (seminars and conferences), or useful information (team building).
A USB thumb drive is a portable object that is easy to carry, versatile, and practical for all users. At corporate events it can be a stand-alone giveaway or a pleasant surprise tucked in the bottom of a corporate event goodie bag.
Regardless of the form of portable USB drive that you're procuring as giveaways for your next corporate event, consider getting one that's at least 8GB in storage capacity and of reasonable durability.
Although small in size, a durable USB thumb drive imprinted with your logo that's dependable will ensure your brand stays top of mind for longer!
5. Universal Travel Adapter with USB Ports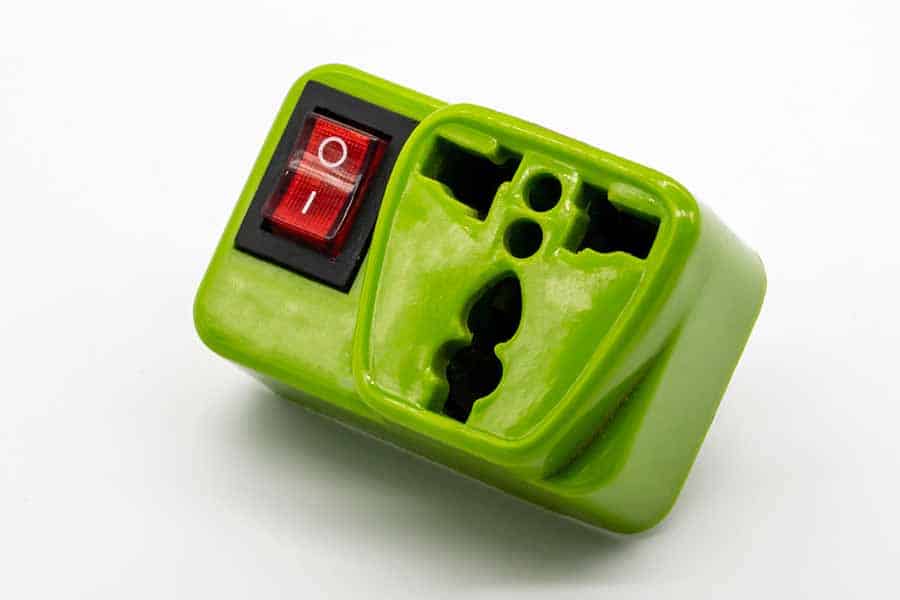 Travel would be more comfortable if every country had the same system – drove on the same side of the roads and had universal electric sockets for plugging in your portable travel equipment.
You get to the airport and then you remember that you are going to struggle to plug in your gadgets – you need a travel adapter!
A universal travel adapter with USB ports is a straightforward investment in hassle-free travel. That makes it an excellent corporate event gift because it is useful to anyone whose work takes them overseas.
It's also a neat gadget for anyone who likes to holiday in far-flung destinations. Every time they charge up their phone abroad or plug in their electric toothbrush – they will remember your company and that corporate event.
People's memories are tagged to triggers and a useful corporate event gift acts like a memory button, subtle advertising that yours is a great business!
Lifestyle Corporate Gifts
Your clients, customers, and business partners have lives outside of work. They've been attending a corporate event and then they go back home.
Corporate event gifts are all about getting your business into the minds of potential customers. The seed of a relationship is born from fleeting contacts. So practical items they can enjoy at home make great corporate event giveaways.
6. Corporate Giveaways Tumbler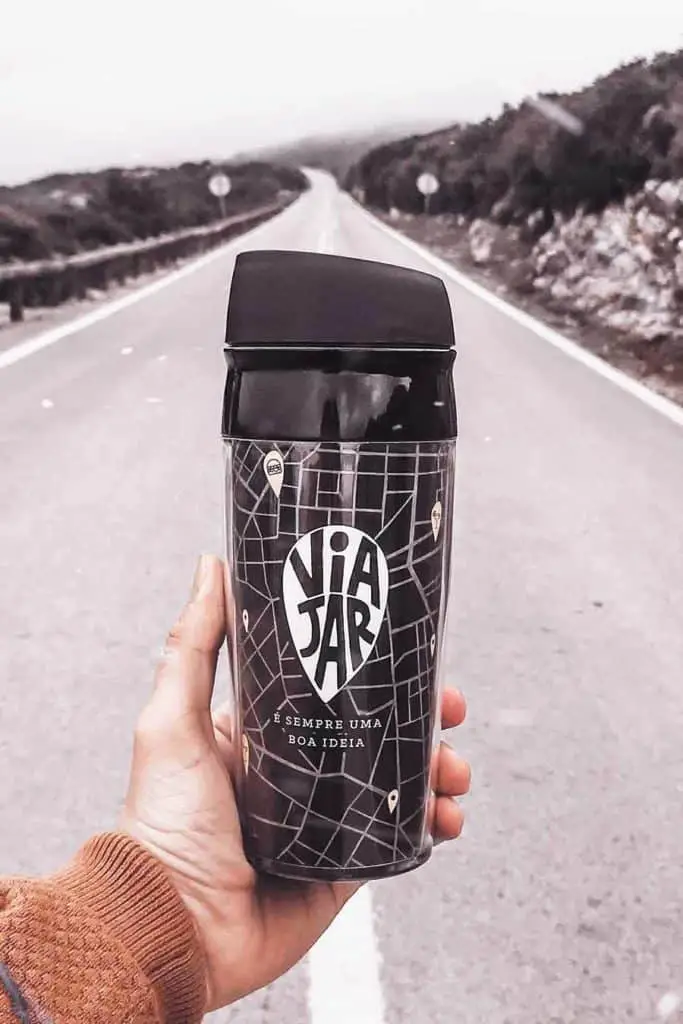 A tumbler is a practical way of helping the environment by reducing waste.
Imagine this – Instead of disposable non-recyclable coffee cups, the barrister fills up your tumbler and away you go. Enjoying your coffee, tea, or iced latte while you hurry to your next appointment.
They can save you time and money as you can make your drink the way you like it at home or in the office. Give a tumbler as your event gift and the recipient can use it at the event, at home, and while commuting.
Depending on the occasion and the message you want to deliver the tumbler is straightforward to personalize – discrete advertising with corporate colors or an eye-catching logo!
The tumbler is a reasonably-priced item making it suitable as a mass-market give away at huge trade exhibitions and conferences. As a practical ready-to-use item it will attract more people to your stand as a desirable product.
7. Corporate Tea Towels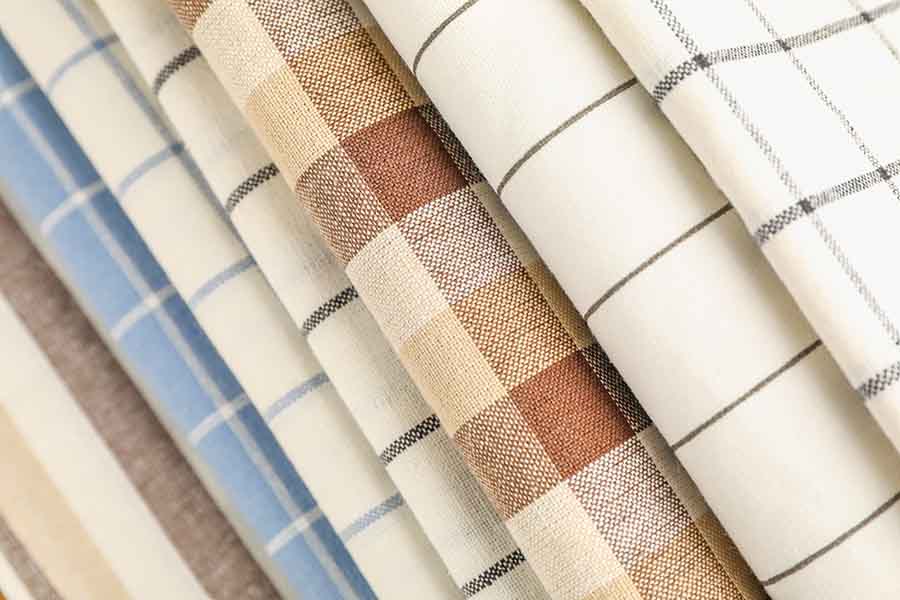 Everyone uses tea towels – at home and in the office. Do not underestimate the power of such a simple gift. A simple branding on a dependable item is an effective exposure for your brand!
Printed linen or cotton tea towels are a flexible advertising poster with everyday use. A printed tea towel is the ideal gift for a celebration event or a product launch. A well-designed mixture of images and text ensure that the event message has staying power.
Iconic mass-market posters from early advertising are now collector items. Your corporate tea towel celebrating your event is a practical gift that people will enjoy now and may retain as a charming souvenir of a great event.
Stationery Corporate Gifts
The fact that something is a staple corporate event gift idea does not mean that it is not a practical and welcome product. Despite all our electronic gadgets people still use stationery.
Doodling on a notepad while listening to a guest speaker engages the creative brain in a way that tapping on an electronic device can't mimic!
There is something about the interaction of mind, hand and paper that produces different ways of thinking. Stationery will always be a popular corporate event gift item – when done right!
8. Corporate Notebook Gifts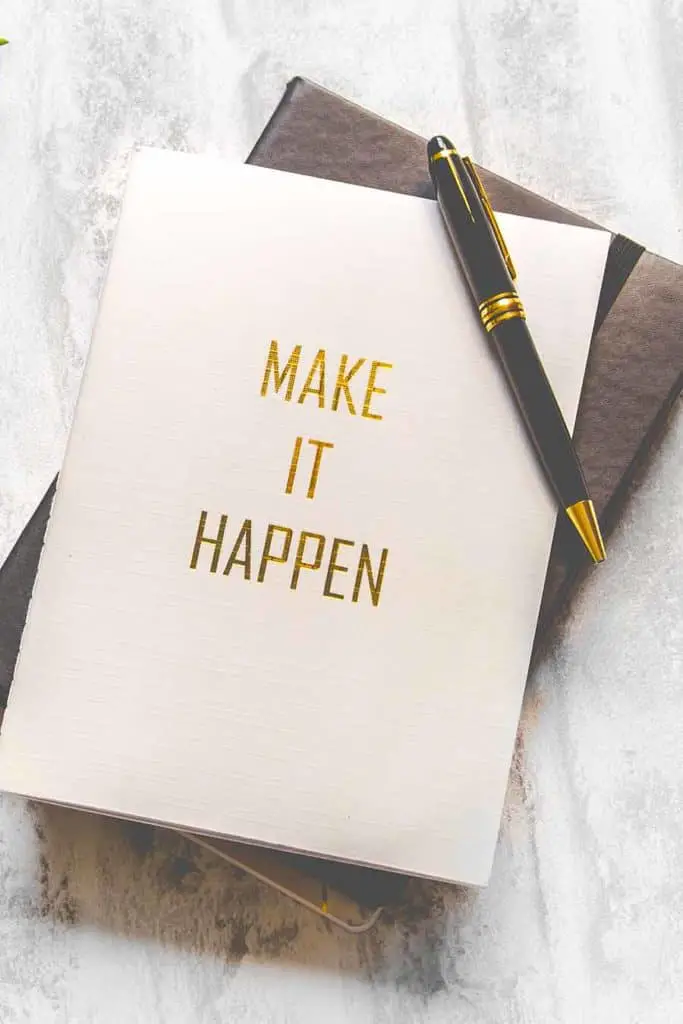 If you are looking for a classic design – the moleskin or hardcover notebook. Available in a range of colors and easy to personalize with corporate details.
As well as the lined notebook, there are notebooks for creative thinkers and journals with blank pages and grids of dots, squares, and triangles.
A notebook is a practical corporate giveaway for attendees at any event, but especially useful at seminars and conferences where the attendees may want to take written notes or jot down questions.
A simple but elegantly designed notebook will ensure it stays with the owner for a long period of time.
9. Corporate Leather Folder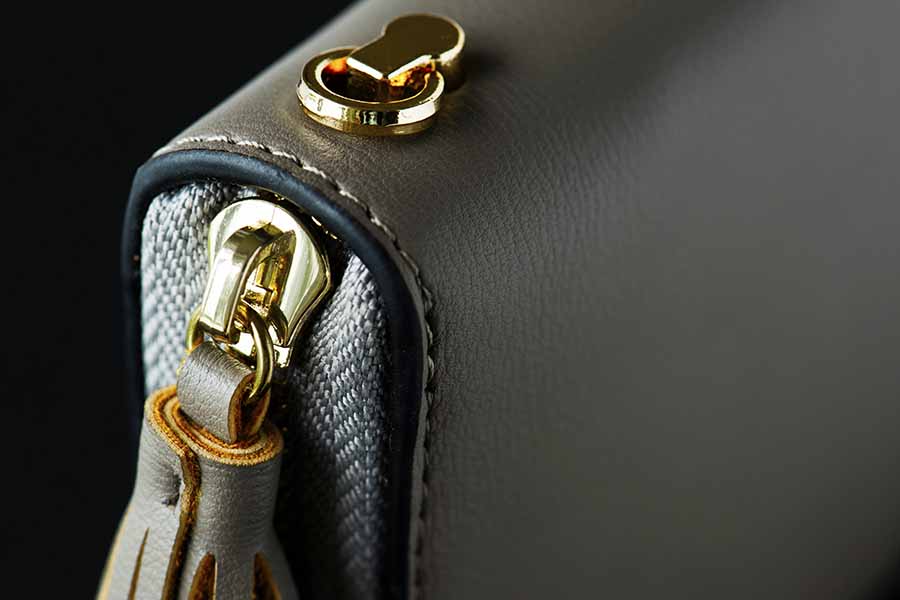 The Leather folder is another corporate event classic! Leather is a quality material with enduring appeal.
Visitors to a conference expect a folder of some kind holding a notepad, pen, and some advertising material. These folders are often cheaply printed cardboard or made from cheap-looking plastics that the recipient will probably discard on their way out the door along with the advertising.
A classy leather folder is not a throwaway item though!
It tells your attendees that your words and messages have meaning and worth. A leather folder is retained and so is your corporate message. That is why a leather folder is a superb corporate event gift.
To make these corporate souvenir items more affordable as the event organizer, opt for either one of these synthetic leather alternatives – polyurethane (PU leather) and Polyvinyl Chloride (PVC leather) (source).