Spend a Little, Spend a Lot – Delight Your Mom and The Women You Know on Mother's Day!
Spring arrives with bird songs, green leaves, fresh flowers, and Mother's Day. An annual event when you let your Mom know how much she means to you with cards and a gift.
But exactly how much should you spend on a Mother's Day gift? Also, is it only your Mother you buy a gift?
The average spends on Mother's Day gifts in the States is in the region of $160+. The amount obviously differs depending on which part of the world you're in and the type of gift you're buying. That said, you should always aim to only spend what you can comfortably afford.
How Much to Spend on Your Mother's Day gift? How Much is Your Mother Worth?!
Naturally, your Mother's worth is beyond rubies, but seriously, how much should you spend on a Mother's Day gift?
The average spend in the States is between $160 and $200, but the question of affordability obviously differs for each individual and that needs to be taken into consideration.
Your Mom loves you, and she would hate to think of you getting into financial difficulties to buy her a present. If you can only spend a little, then it is time to get creative and give those gifts that money can't buy!
If you can spend a lot, you want to spend it well on a present that delights your Mom and puts a beaming smile on her face and joy in your heart.
Set your budget by thinking about:
What you can afford.
Joint presents – what is affordable by your siblings.
What gift suits your Mom.
Mother's Day Gifts That Fit All Budgets
Some gift categories cover all budgets, and you can give a little or a lot of them.
Cash gifts – How Much Money to Give for Mother's Day?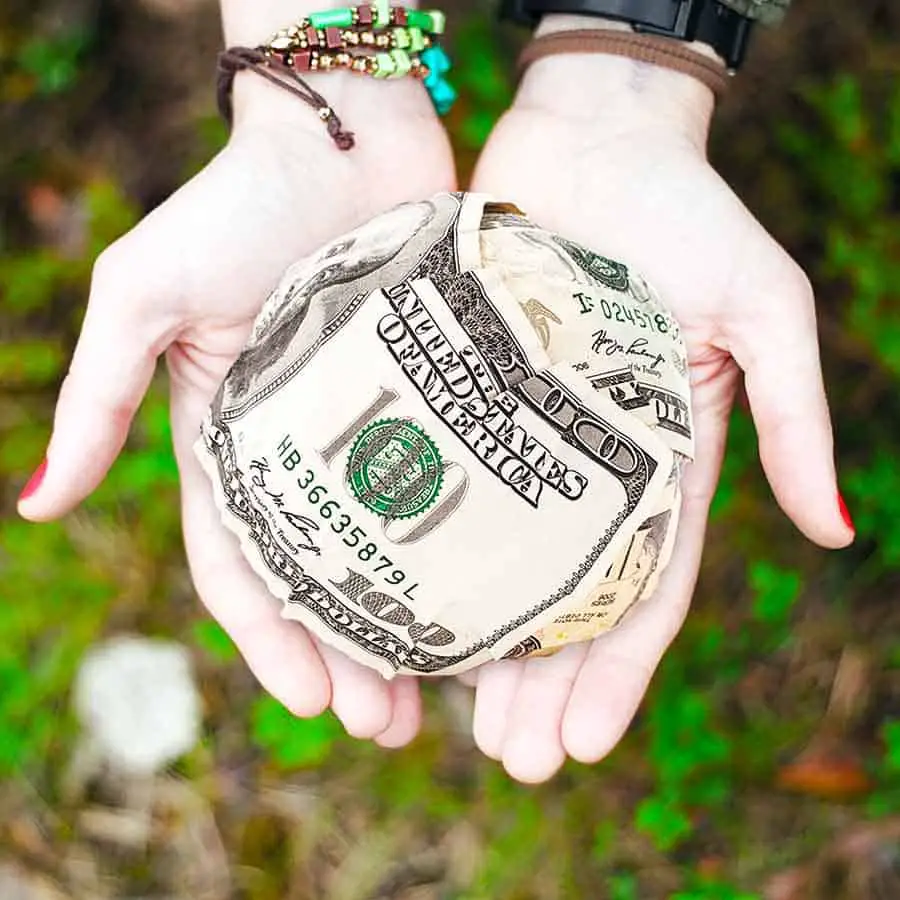 Cash is a versatile option, as it is accepted everywhere. It's not opting out of the Mother's Day gift because a money gift will be welcome in many cases.
As your Mother gets older and her income reduces a Mother's Day gift of some spending money that isn't for essentials is a pleasure. It means she can treat herself to a small shopping spree for fun and select and buy items that give her joy.
Giving money is giving the gift of choice to your Mother, spend a little effort on presentation and include a handwritten note wishing her happy spending!
Give amounts under $100 as cash for ease of use, and over this amount pay into her bank account.
Money is also an excellent gift if you live some distance from your Mother and are unable to deliver the gift in person on the day. There are several ways to ensure the money is sent securely, like online banking or a Paypal account (source) if she uses one – a great and convenient way for her to shop online.
Gift Vouchers – Why They Could be a Great Idea at Times?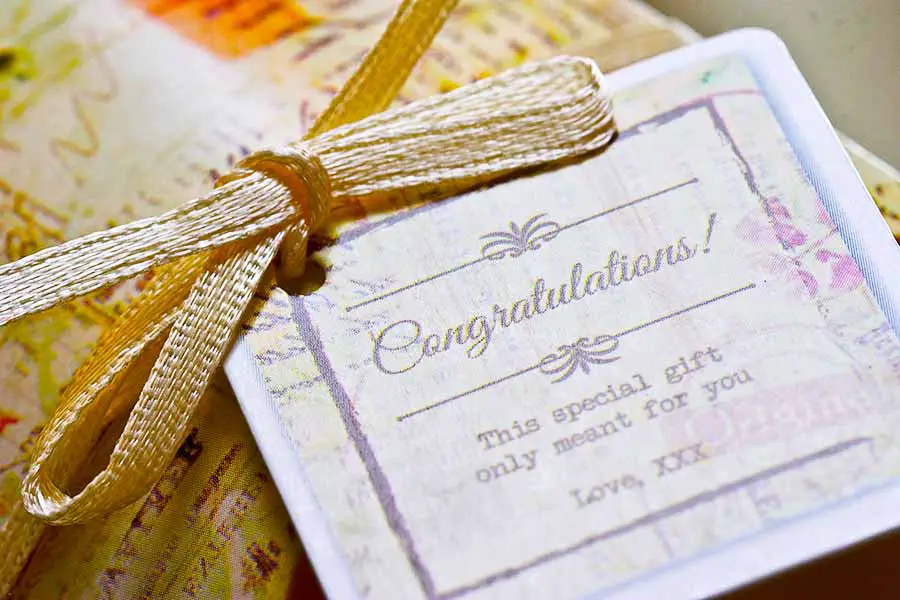 Online vouchers give your Mom a great deal of freedom to shop and have her selected purchases delivered directly to her.
These vouchers are excellent Mother's Day gifts when you live far away from home or during a health crisis like Coronavirus when people are encouraged to have minimal personal contact outside of the house.
Mother's Day Flowers – How much should you spend on them?
Flowers and Mother's Day are a classic pairing. If you live some distance from your Mother, you can have them delivered. You can buy them as a last-minute purchase or plan and get a florist to make up a bespoke arrangement.
When deciding how much to spend on flowers, think about how much you would give in cash and aim to match it.
Be sensible though – if you have four siblings and you each decide to send your mother flowers, then for a week, she will be drowning in flowers. By coordinating your efforts, you can give her flowers for a month or a year.
Cut flowers are attractive, but a flowering plant lasts longer! An alternative to cut flowers is a hanging basket arrangement, planter, or house plant.
Flowers can be extra to the main gift, but they are perfectly acceptable as the main event.
Best Gift Ideas for Mother's Day
The ideal Mother's Day gift is to buy her something she longs to possess, but if you haven't got a clear idea, then adopt a gift-buying strategy.
Edible treats – high quality and beautifully packaged.
Accessories – silk scarves, jewelry, handbags, purses, hats, and gloves.
Homewares – attractive, cute, and not run of the mill. Preferably handcrafted.
Books – if she's an avid reader.
Craft kits – if crafting is something she enjoys.
Experiences – memberships, subscriptions, and special days out.
Appropriate Budget Brackets for Your Mother's Day Spend
Depending on the budget you already have in mind, there are various exciting and fun gifts you can get to show your Mom how much you care to delight her on Mother's Day.
Planning to Spend over $500
If you have plenty of money in the budget, then you can pull out all the stops and indulge your mother with a present or experience that will pamper or excite her.
Experience days cover everything from swimming with dolphins, driving a race car to afternoon tea. Check that the experience can be delivered locally to your Mother unless you intend to throw in the cost of travel and accommodation as part of the package.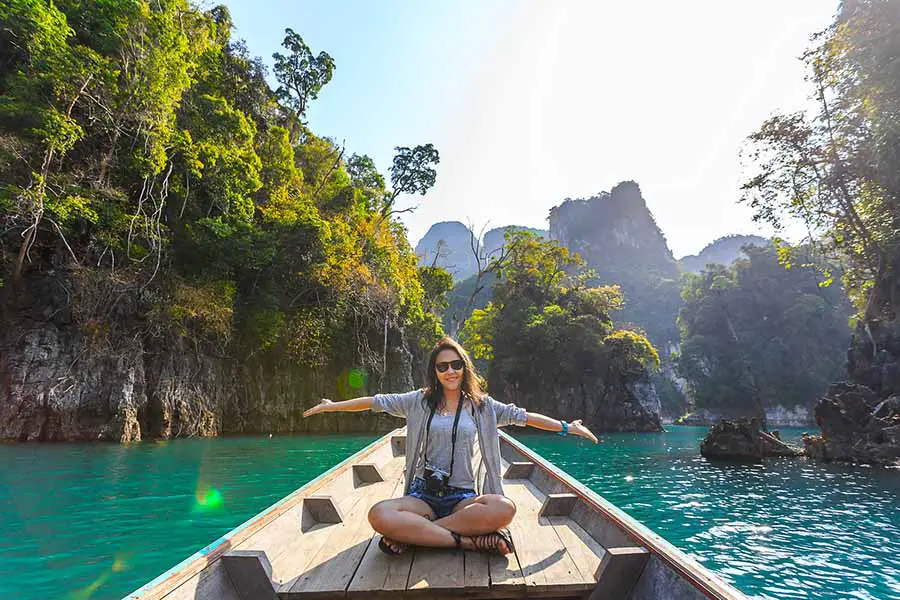 Perhaps she's been longing for a vacation at an exotic island. Bring your Dad along so they get to enjoy the fun together.
If your Mother has a bucket list, sneak a peek at it and see if you can help her tick off an extravagant item for Mother's Day!
Instead of an organized experience day, a minibreak in a big city with tickets for a show or event may suit your Mom better. Increase the joy by going with her so you can spend some quality time together.
Although Mother's Day is for fun and frivolity, there is room for practical big-ticket items. If you've got together with your siblings and you are pooling your resources, now is the time to think about a big-ticket item that makes your Mother's life easier!
Smart technology is a boon to older Mothers allowing voice control of everything from the lights and heating to the TV. The right technology lets your Mother stay in touch with distant relatives in a fun interactive way.
Or, she might simply need a new oven or a washing machine.
Spending $200 to $500
This amount is still a very generous budget, and all of the over $500 categories of experiences, tickets for a show, and smart technology are available in this price bracket.
There's plenty of choices, but you might want to consider a gift that arrives all year. Many businesses will send a monthly pack of goodies in your chosen category for a subscription cost of between $15 and $40 a month.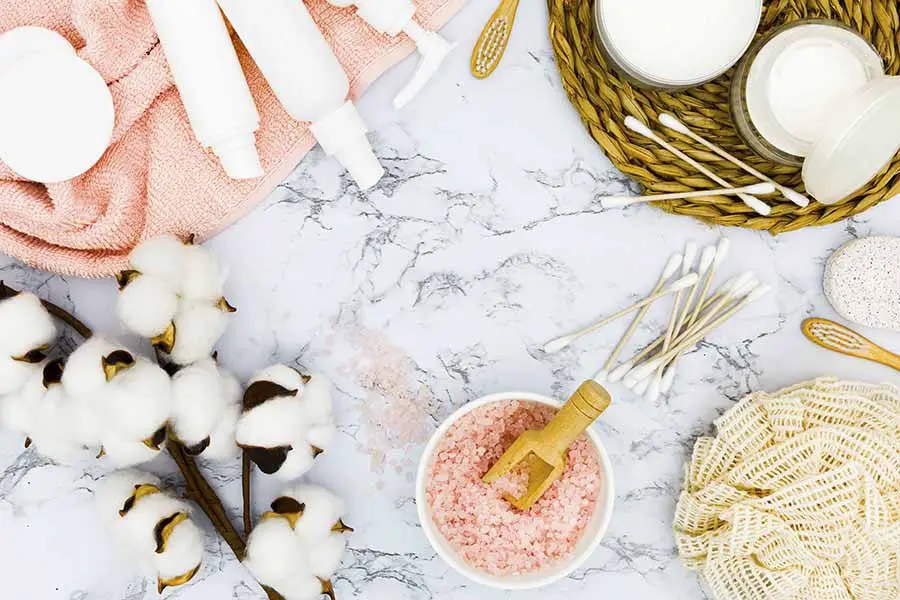 This plan lets you buy a luxurious gift and spread the cost over the whole year. You can opt for a shorter subscription period of three to six months if you feel that twelve months is too much of a good thing.
Whatever your mother likes, from luxury gourmet chocolate to tea subscription, you can find a company that will be delighted to send out a regular monthly package.
As you set this up online, it is the perfect gift from a child that lives far from home or overseas.
Spending $100 to $200
This price range is the average amount spent in the States for a Mother's Day gift. There is still an excellent range of experience days in this budget range and plenty of choice of luxury goods.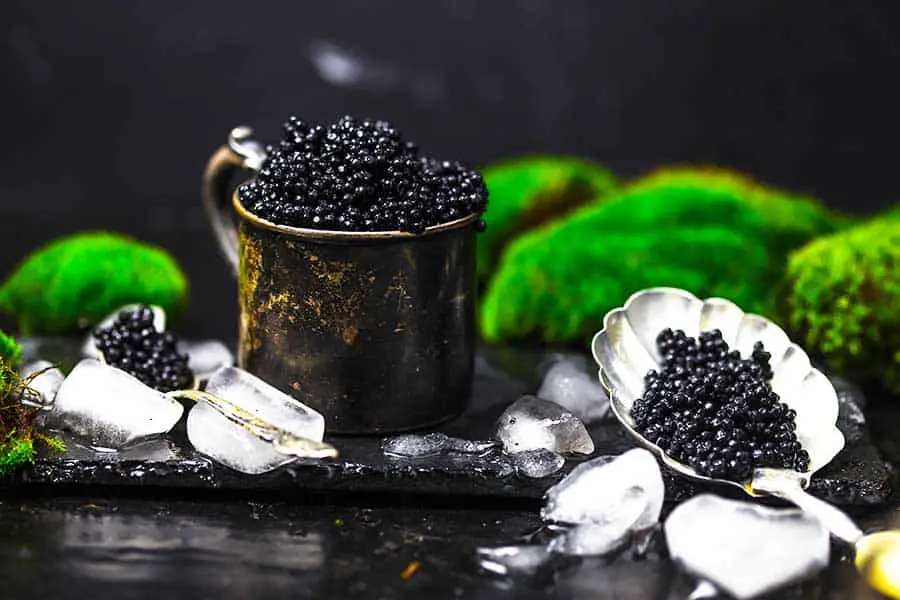 A gourmet food hamper or a luxury pamper basket, beautifully gift wrapped makes an ideal present for your Mom. You can be extravagant with salmon and caviar or specialize with a deli selection and artisan foods.
Many online companies will let you handpick the products to fill the hamper and then professionally gift wrap it and deliver it to your Mom.
Filling a hamper is an excellent DIY gift that you can produce yourself. A lovely picnic hamper or basket lets you put together an attractive package of small, individually wrapped parcels based on these popular gift items and themes for gift baskets that moms love.
This gift is excellent for joint presents where everyone can contribute to making a delightful gift!
Spending $50 to $100
There's still plenty of brilliant gifts in this price bracket.
You can get experience days (think craft classes such as flower arrangement, baking, and days out) to suit this budget.
You can also consider a magazine subscription on any topic of her interest or theatre vouchers.
If you are looking for something unique, consider a handcrafted item like a personalized clock with family photos instead of numbers or a quirky item that's related to her favorite pastime.
At this price range, it's still relatively easy to pick out a present that relates to her interest, e.g. For tea lovers, you can select from one of these tea gifts specially curated for moms.
If your Mom is always snapping pictures on her phone, then she may enjoy a digital photo frame to display the best of her family snaps.
Little Money, Big Ideas!
Although the idea of accomplishing Mother's Day gifts without spending money is appealing, you'd technically still spend a small amount of money at the very least to get things done.
But, a tiny budget doesn't mean that you can't give your mother an amazing Mother's Day gift – use your imagination and a little effort. The type of present that you can put together depends on the level of crafting skills you have or are willing to acquire.
In the $20 to $50 bracket, there are plenty of items to buy, but you might want to get creative and combine two or three $5 to $10 items to put together a thoughtful gift.
You can make the amount of money go further if you are prepared to plan and craft your gifts!
The standard Mother's Day gift is flowers, but if you can't afford the bouquet of your dreams, give future flowers – a set of seeds, selected for scent, color, or ability to attract bees.
Paper flowers are straightforward to craft, and using white printer paper to create a unique flower arrangement is stunning.
Flowers crafted from wool or fabric make stunning brooches for jackets and will be treasured because you spent time making them.
Recycle your tin cans into gifts – fill them with compost and create a mini herb garden. Save pretty glass jars to fill with homemade products like bite-sized brownies, cookies, and fudge.
If your budget for gift giving is small, it makes sense to plan and take opportunities to create quirky and unusual gifts for all occasions, including Mother's Day.
Watch the video below for some great DIY gift ideas:
Living a Long Way from Home
Many of us live a long distance away from our Mother's home, and it is not possible to personally deliver a gift on Mother's Day.
Sometimes your Mom will need to not receive visitors, for example, if she has recently come out of a hospital or there is a health emergency like Covid-19.
Fortunately, online shopping saves the day as you can have virtually anything personalized, gift wrapped and delivered directly to the door. Arrange a video call for the day, and you can enjoy watching your Mother open your handpicked gift!
If you prefer to handcraft a gift or buy it locally so you can check the quality, then plan to post it in plenty of time to arrive before Mother's Day. Invest in robust packaging materials and select items that are unlikely to become damaged in transit for the best results.
Excellent gifts for the distant parent are magazine subscriptions, gift vouchers, or gift hampers. Some companies specialize in sending out a monthly package of goodies of beauty products, food, artisan teas, arts and crafts, and all manner of lovely collections.
Mother's Day Gift Do's and Don'ts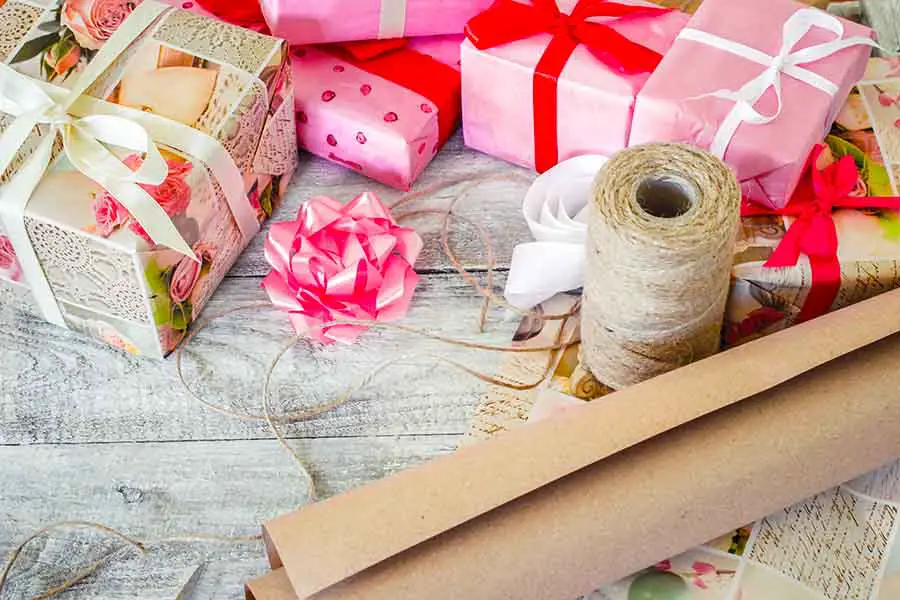 Presentation Is Vital
The best approach to giving a memorable Mother's Day gift is to pay attention to the packaging. The less money is available to spend, the more care you need to give to a superb and attractive presentation!
A beautifully wrapped (quality paper) present with luxury add-ons – bows, ribbons, handwritten tags, and origami embellishments show care and thought.
Be imaginative with your gift wrapping by taking the time to be unique. The apparent effort put into a beautiful presentation enhances the value of the gift in the recipient's opinion.
Avoid Competition
Sibling rivalry isn't fun for your Mother, and she's probably spent your whole childhood telling you that she loves her children equally.
On Mother's Day, avoid playing the game of my present is better than yours. If your Mother is going to receive multiple gifts, you need to steer clear of the standard offerings.
The most precious gift for anyone is time spent with another person. If you take your Mother out for an evening or day trip, you both win by getting to spend quality time together doing something you enjoy.
Choose Quality
Most mothers place themselves at the bottom of the list when spending the family budget. Mother's Day is time to put her at the top of the list – so choose the luxury brand and not the practical budget brand.
On this occasion, opt for the smaller, luxury box of chocolates before the family-sized bargain box. As a rule, you are looking for a gift that is a special treat that your Mother will enjoy but probably wouldn't buy herself.
Avoid Unwanted Gifts
Buying your Mother something she doesn't want, won't use or doesn't like isn't at the top of anyone's list, but it happens.
Personal products, like fragrance and cosmetics, are complicated. The safe choice for Mother's Day is only to buy brands you know she uses and only ever buy her favorite perfume or one that she has expressed a desire to own.
If your Mother has a fully stocked kitchen, she is unlikely to be charmed by more kitchen gadgets. She might like some attractive replacements, but you are best to investigate thoroughly in advance before buying a practical item.
The only sure way to be certain you are buying your Mother something she wants is to talk to her.
A gift list may take the surprise element out of giving, but if you are going to spend a serious amount of money, it's worth checking that your planned present is welcome.
Buy the Same Thing Every Year
This approach doesn't mean you buy the same gift every year, but you can go with a traditional gift.
You set up the tradition – it can be as simple as you always buy flowers and chocolate on Mother's Day. Alternatively, you can purchase something that builds up into a collection like charms for a charm bracelet or cat sculptures.
Repeating the same theme every year when you have established a gift that your Mother enjoys removes any anxiety over the gift buying process.
If your Mother is a keen gardener, then an annual Mother's Day gift of bedding plants may be the highlight of her year!
Spreading the Love on Mother's Day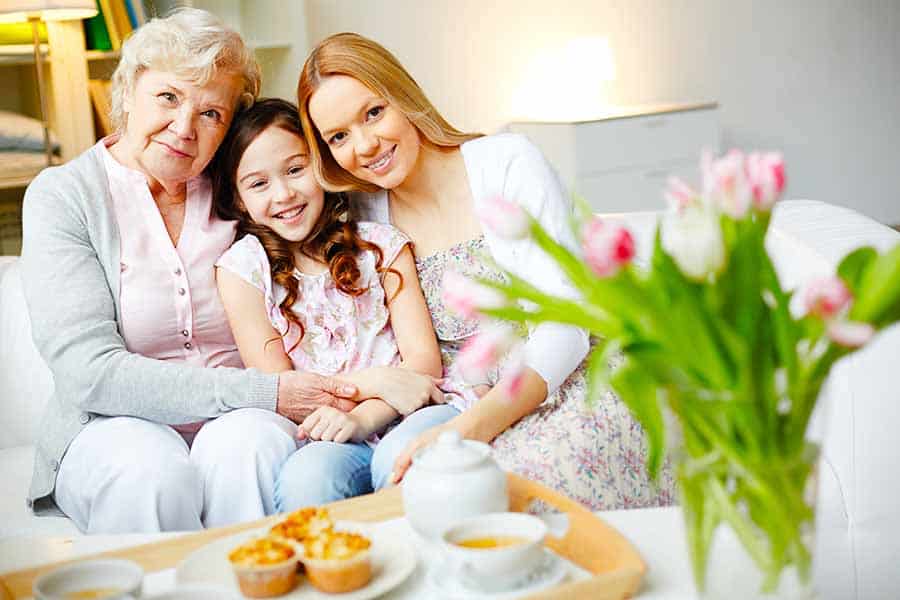 Buying a Mother's Day gift is part of your annual routine, but is it only for your Mother? How many women in your life need a Mother's Day gift from you, and what is a reasonable amount to spend?
What About Your Wife?
Should You Get Your Wife a Mother's Day Gift?
Your wife is not your mother, and therefore it does not seem right for you as her husband to be buying her a Mother's Day gift.
When you have children, you will be assisting them in making Mother's Day special and footing the bill for their presents for many years.
But it's not you that gives the gift. You are the agent that makes it happen.
When you are deciding how much is the right amount to spend, remember that at some point, your children will be funding the annual gift.
Setting a modest budget helps teach your children to think about money and how they budget for occasions like Mother's Day. It sets them up for feeling good about themselves when they buy the first Mother's Day gift out of their funds if you haven't been extravagant when you have been footing the bill.
Do You Get Your Pregnant Wife a Mother's Day Gift?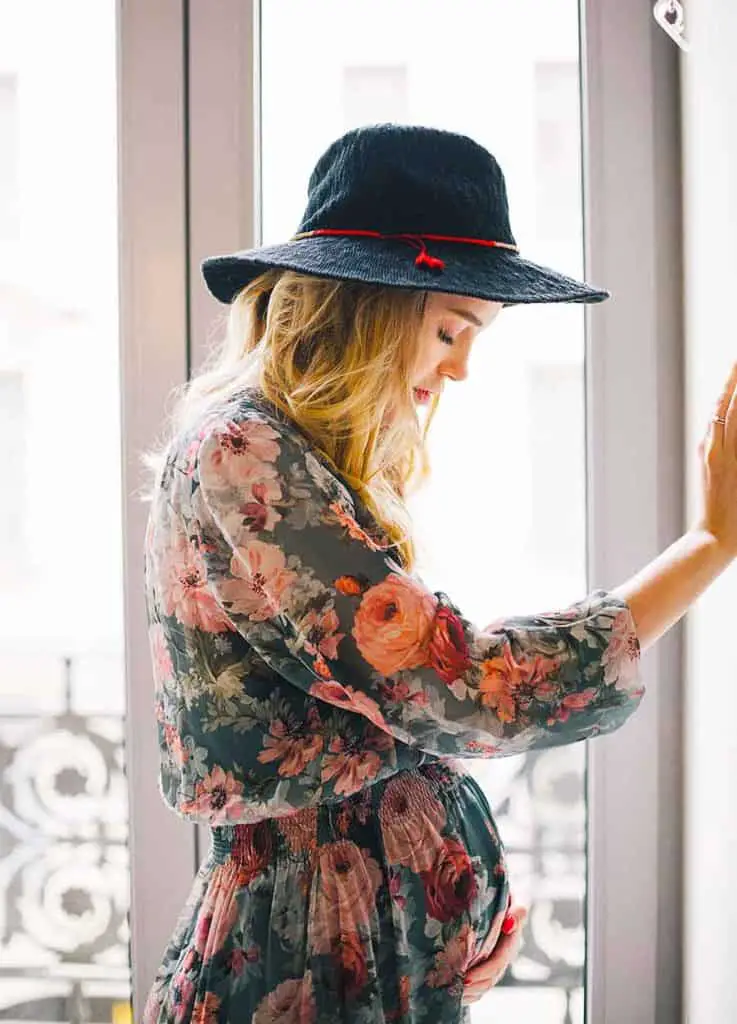 When your wife is pregnant with your first child on Mother's Day, should you buy her a gift?
Do first-time pregnant moms celebrate Mother's Day?
The answer is that it depends on how you both feel about it.
A gift for the Mother-to-be from the Father-to-be is charming as a shared joy in the many Mother's Days to be celebrated with your child.
Some people refuse to buy anything for the new baby until the baby arrives, and in this case, a Mother's Day gift will probably feel like tempting fate.
What About Your Mother-in-Law?
Do You Buy Your Mother-in-Law a Mother's Day Gift?
For some, the question of whether to buy the mother-in-law a gift can present a dilemma as Mother's Day approaches.
If you currently, as a couple, buy two separate presents for your Mother and Mother-in-Law at Christmas and birthdays, then you will be purchasing each Mother two gifts on Mother's Day.
Typically, each couple buys a joint gift for each of their Mother and will spend between $50 and $200 depending on their gift-buying budget.
You will need to bring a gift if you are spending time with the in-laws on Mother's Day.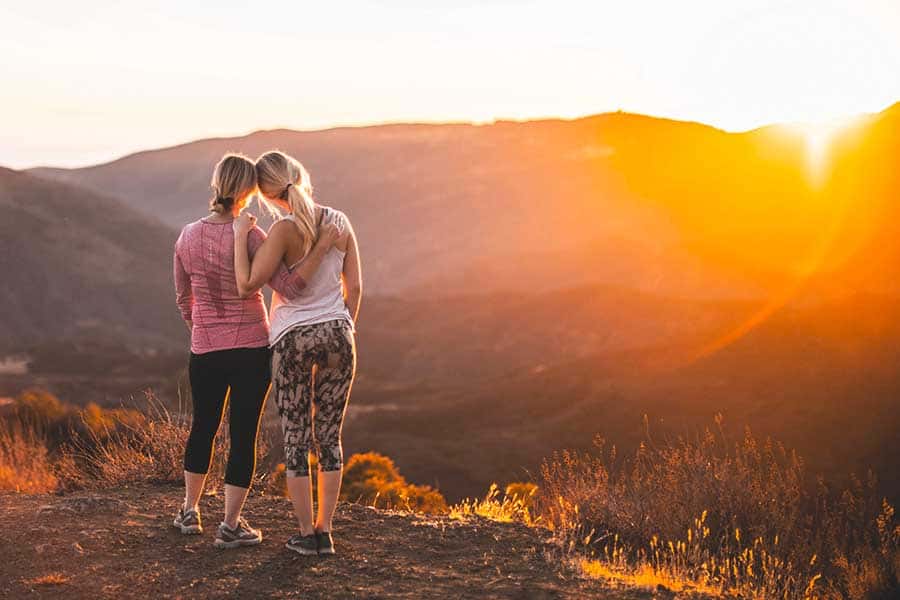 What About Your Significant Other's Mother?
Should You Get Your Boyfriend's or Girlfriend's Mom a Mother's Day Gift?
Family relationships are tricky to navigate and depend on your relationship.
If you are in the process of getting married, you may want to buy flowers on Mother's Day for your future Mother-in-Law with a sweet message about looking forward to your future relationship.
If you are in a long-standing relationship, you are probably already in the habit of buying joint gifts for all occasions and so you will do what you usually do.
A new relationship gives a dilemma – sending a Mother's Day gift may provide the wrong sort of message, but it depends on your relationship.
One way or another, whether a boyfriend or a girlfriend should buy a Mother's Day gift for their significant other's Mom can be a confusing situation to maneuver, depending on various points of consideration.
When in doubt about a gift stick with a modest gift of flowers or a simple greeting card.
What if You are Looking Forward to Your First Grandchild?
Should I get my daughter-in-law a Mother's Day gift?
It's tempting to splash out on a gift for the Mother-to-be if she is pregnant on Mother's Day. But as a grandparent, you will not be routinely buying a Mother's Day gift for your daughter or daughter-in-law.
On this particular occasion, take the opportunity to spend Mother's Day together on a shared family event with some pampering rather than looking for an awkward gift.
What About Grandmothers?
Should You Get Your Grandma a Mother's Day Gift?
You shouldn't need an excuse to buy your grandmother a present, but if you do, then Mother's Day is a great one!
There is a Grandparent's Day (source) celebrated in some countries – around September in the States, October in the UK, and other months for various other countries – but it is not as widely celebrated as Mother's Day.
The simple answer to should you buy your Grandmother a Mother's Day gift is that you can if you want to, but she is unlikely to be expecting a gift from you on this day.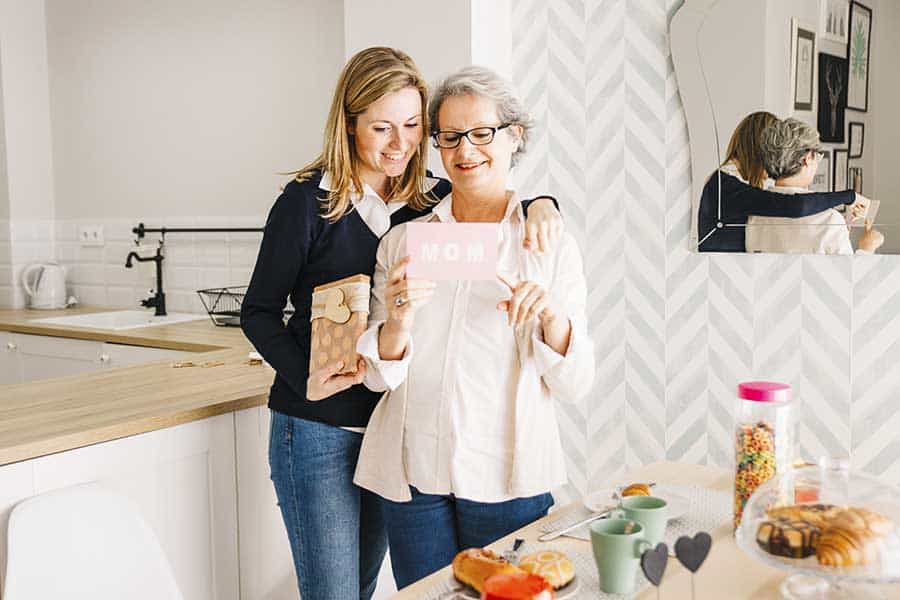 Moms' Love All Gifts
It's worth remembering that you can spend a little or you can spend a lot, but your Mom is going to love whatever you buy her because she appreciates the thought behind the gift!
The actual object may end up being re-gifted or put in a cupboard, but the point behind the present is that you show you care.
If you can't afford to buy or make a gift, it doesn't matter – spend time with your Mom and build memories because that's the gift that money can't buy!