Gifts for Significant Other's Family (Buying Guide)
Love makes the world go round, and humans need the connection of having that significant other in their life – one person you expect to be closer to you than all your family and friends.
They do for you, and you do for them. Except they don't come alone. They come with relatives – parents, grandparents, and siblings, along with cousins, uncles, and aunts!
When you have a significant other in your life, your family expands. More people to invite to events and potentially more people needing gifts on birthdays, Christmas, and other annual holidays. Gift-buying thus requires a more mindful approach.
Why Do We Give Presents?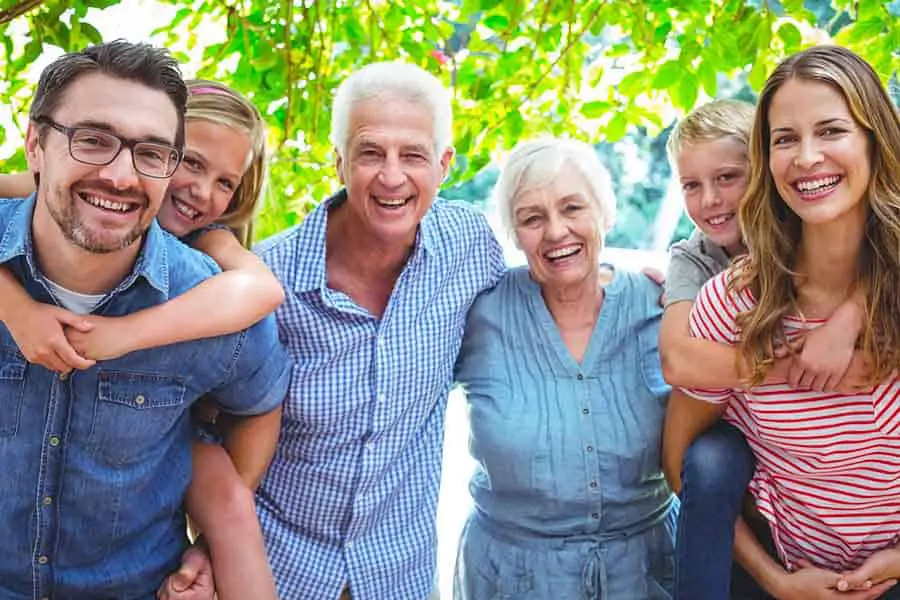 Gift giving is a social obligation. As children, we love to receive presents, we don't feel obligated to return the favor (our parents take care of that), and we can enjoy the surprise, fun and sheer delight of unwrapping that mysterious parcel.
Then your parents insist on thank you letters, or these days texts or email, and you begin to realize that all gifts come with the strings of obligation and gratitude. As you grow older, you learn the delicate social balancing of who gets a gift and roughly how much you need to spend on that gift.
No-one does this consciously. It's a subconscious way of maintaining relationships. Think about it. You never give or receive a gift unless there is some sort of connection in place.
You grow up with your family, as an adult, you know the rules of your tribe. You didn't grow up with your significant other's family, so you are not sure of their gifting habits and how they fit with yours.
Working out the Rules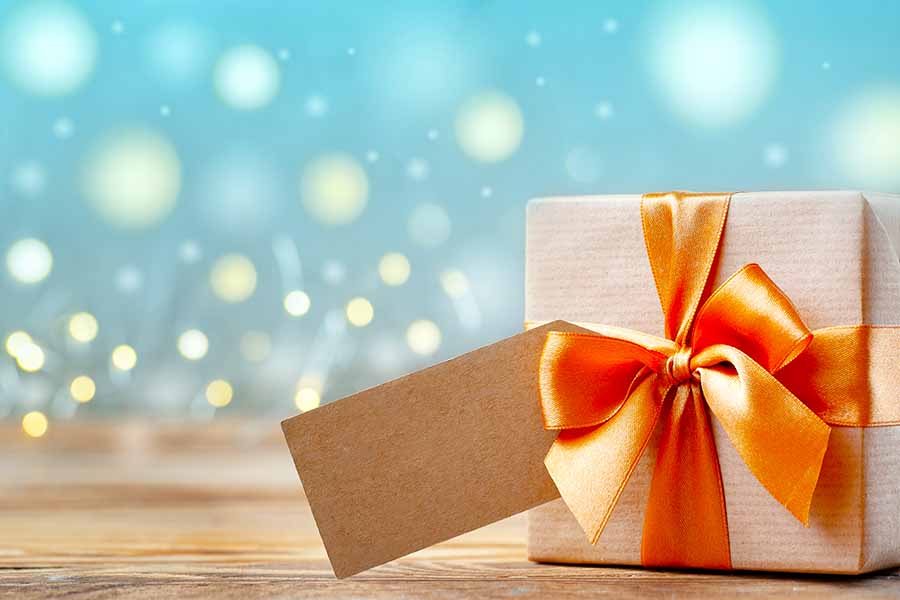 In the first year of a new relationship, you can either not make any gifts to your partner's family or adopt a strategy of giving a modest present.
Flowers, chocolate, candy, and attractively package cookies as a token gift cover most occasions and can be presented as hostess style gifts. When meeting the parents taking along a potted plant or cut flowers is a polite gesture.
During the first year as you get to the significant other's family, you can see how their family deals with making gifts to you. Still, there are likely to be occasions when you feel the need to give a present, like a birthday if invited to a party, and Christmas.
Longer relationships mean you spend more time with your partner's family and start to build connections with them as individuals.
The relatives you are likely to spend the most time with are the parents, grandparents, and siblings. These are the relatives you are most likely to consider buying gifts.
Families can have complicated dynamics with divorce and remarriage, resulting in a range of potential parents, grandparents, and siblings. In this case, pay attention to the family members that spend the most time with you and your significant other.
When you move in together, both your families will start to see you as a couple. Now you buy joint gifts for both of your families for all occasions.
Should You Get a Gift for Your Significant Other's Family?
Is that the question you are still asking yourself? The answer is not clear cut as it depends on the individual circumstances.
The first question to answer is, have they bought you a gift? If the answer to that one is yes, common courtesy indicates that you reciprocate.
How long have you and your significant other been involved?
If under a year, avoid buying all gifts except for Christmas. If under three months, you can reasonably skip Christmas gifts until next year.
After a year, consider your options. How close are you to your significant other's family? If you haven't met them, don't buy a gift. If you see them every month or so and they invite you to family occasions, then gift buying for birthdays and Christmas is appropriate.
How Much Do You Spend?
After you work out if you need to buy a gift, the next thorny question is exactly how much do you spend?
It makes no sense to spend more than you can afford, but outside of that limit, how much is enough?
The first rule of gift-giving for someone you are not married to and isn't a parent is to spend approximately the same amount on them as they spend on you. Spending too much is possibly worse than too little.
A phrase like "I know it's not much, but I wanted to get you something …" excuses a token gift. Buying someone an excessively expensive present is awkward because it unbalances the delicate web of mutual giving.
If your relationship is less than three months, but you find yourself invited to a birthday party or for Christmas day, spend a token amount as little as $10 and certainly not more than $25. You might be able to afford more but restrain your generosity and start to learn the rules of your significant other's family approach to gift-giving.
After that, you can increase your budget by $5 to $10 a year but max out the budget at the level of gift you receive in return. If you grow close to your significant other's parents, you may want to spend between $50 to $100 on a birthday present after five years of being together.
A similar budget at Christmas but for a present as a couple is appropriate. You can expect to spend a maximum of $50 on every other family member if gift buying is necessary.
Generally, plan to spend more on a birthday present than a Christmas present, with presents for other occasions somewhere in between.
Who Do You Buy a Gift and When?
Many occasions come with the expectation of a gift and the headache of working out what is the right amount to spend and what makes a suitable present.
Valentine's Day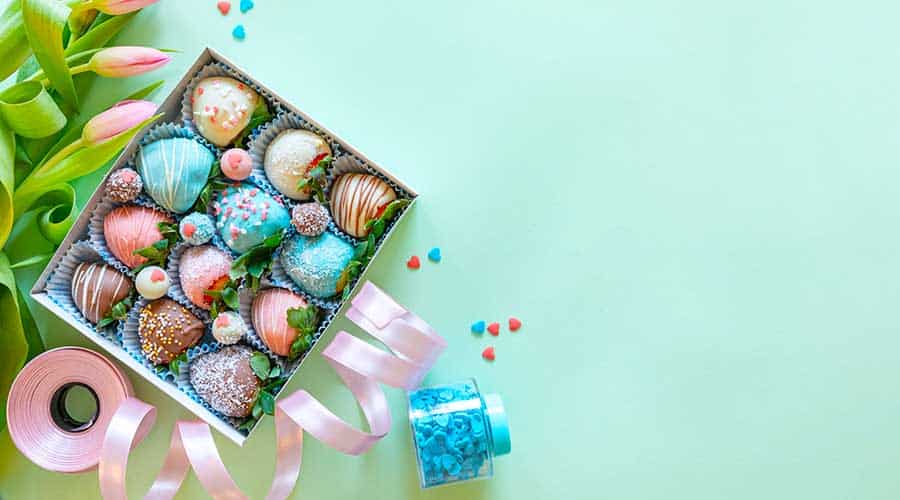 Valentine's Day is for love, romance, and your significant other.
The only time you need to worry about any other family members is if they invite you to a Valentine's Day event. In that case, you are buying the host a thank you gift, not a Valentine's Day gift.
Birthdays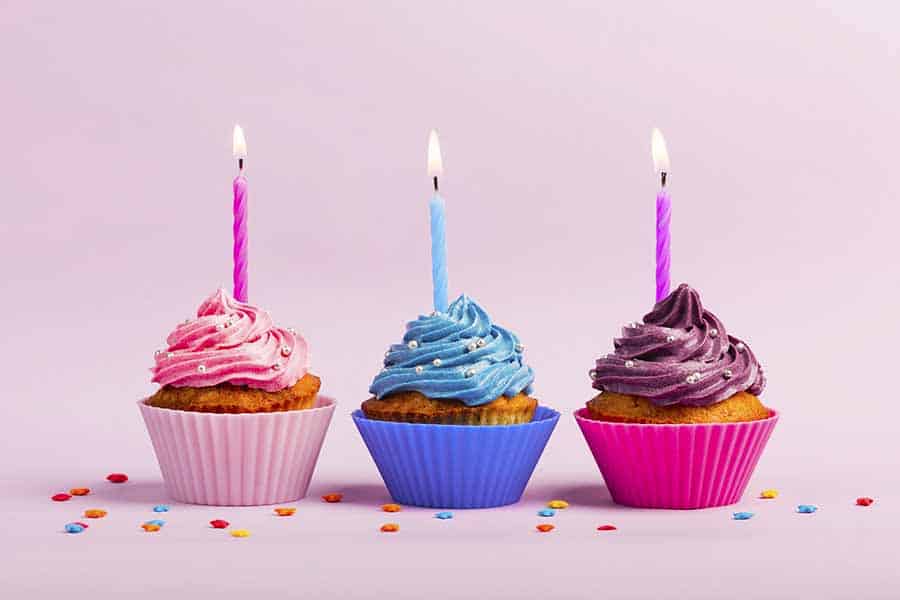 In the first year of the relationship, it is reasonable to assume that you do not need to buy a birthday present for your significant other's family members.
The exception is when you accompany your partner to a family event celebrating that person's birthday. Then you fall back on the socially accepted behavior of taking a gift for the birthday guy or gal.
Set yourself a modest budget, no more than $25, because you don't know what everyone else's budget level is for gifts. Giving a more expensive gift than your partner would be embarrassing.
You are safe with consumables, and if you don't want to give chocolates, try a gift selection of coffee, tea, or hot chocolate. It's a practical gift that is acceptable in most households.
If the person celebrating the day is a tea enthusiast, these birthday tea gifts would more than do the trick!
After the first year, you are probably building a relationship with the parents and possibly siblings and grandparents. It depends on geographical and emotional distance.
If they are in the habit of buying you a birthday gift, then you reciprocate. If they ignore your birthday, then it is tactful to miss theirs. Except when it is a significant birthday, or you are attending a party.
A milestone in any relationship is when you start giving gifts as a couple. As your relationship progresses, there will come a year when you give joint presents.
The amount you spend on a birthday present will depend on how long you know that person and that subtle shift from significant other's family to your friend.
If any of your partner's family members cross into the friend camp, you will buy them the same gifts that you buy your other friends. You know they are in the friend camp when you would retain contact with them if your relationship with your significant other broke down.
Children's birthdays are a trickier event to manage – if you are in regular contact with the child or their family, buy a modest age-appropriate gift.
Mother's and Father's Day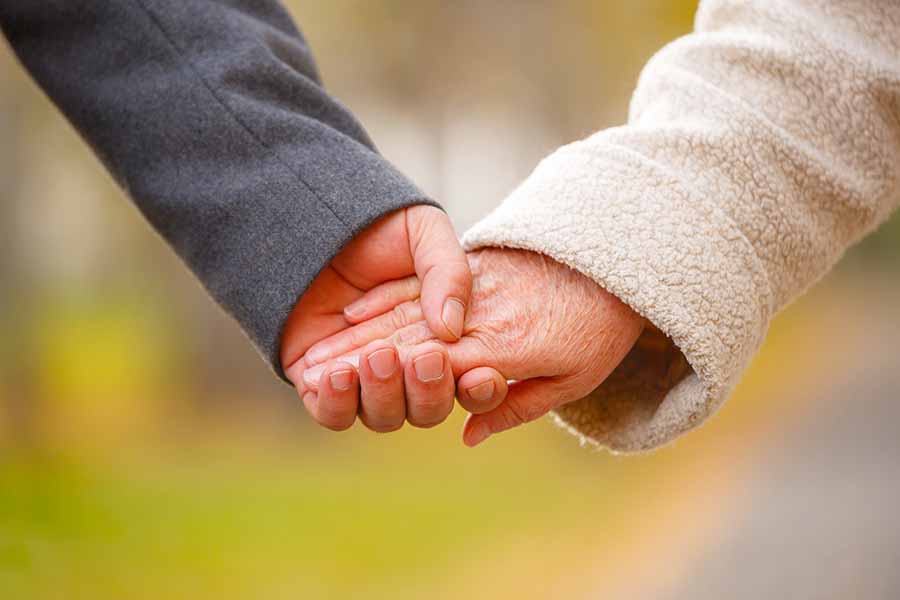 Generally, you would only consider treating the significant other's parents and grandparents to a present when you are in a serious relationship.
By that stage, you are probably buying the gift as a couple for both sets of parents and grandparents.
Christmas Day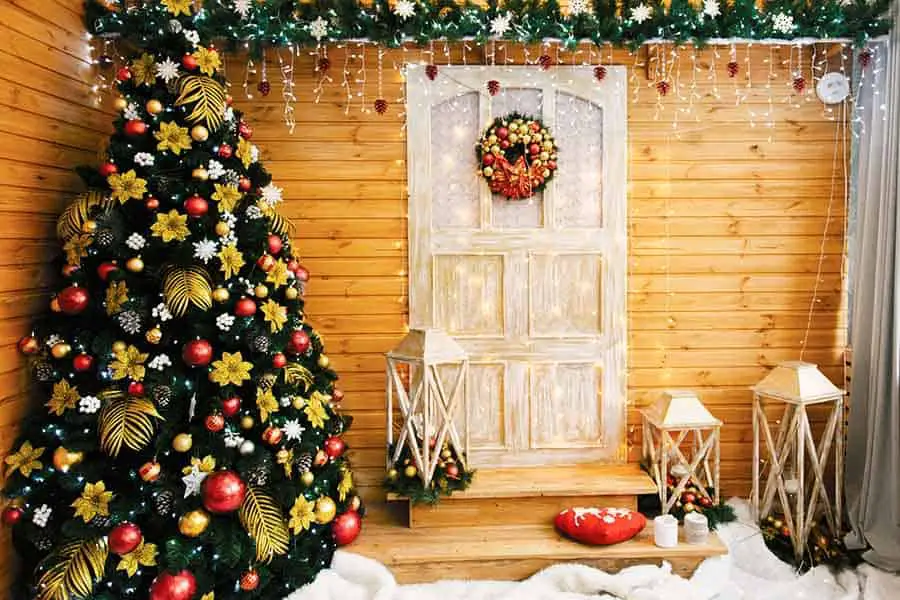 To quote Alice in Wonderland – "Everybody gets prizes."
Christmas is a bit like that, almost everyone you know at Christmas gives and receives presents.
The best strategy is to organize your list into a modest token, affordable gifts, and best gifts. Then meet your gift buying needs in the most economical way possible by planning and advance buying.
Your significant other's family increases your gift buying list, but you might want to treat the parents as a single unit and restrict your gift buying to them in the early years.
As the relationship progresses, you may consider a more generous gift such as one that relates to their interests. Tea gifts for Christmas work well if the family member is a tea lover, although tea and tea-related gifts are generally versatile enough for any occasion.
Children's Events
Nieces, Nephews, and children with an ex-partner are all likely to feature in your significant other's life. Outside of birthdays, you may have christenings, graduations, and other life events.
The straightforward rule is only to buy gifts for children when you play a significant role in their lives.
Obviously, with christenings, it depends on how well you know the parents and if you attend the ceremony.
A straightforward gift for all christenings is a modest silver teaspoon personalized with the child's initials. It's a small token and a memento of the day that is appropriate under all circumstances.
What Gifts Are Suitable for Your SO's Family Members?
When a gift is appropriate, you face the dilemma of how much to spend and what to buy. The standard rule of spending on any present is to spend what you can afford.
Gift giving is a social obligation, set an annual/monthly budget, and possibly adopt a strategy of having a few affordable and appropriate items on standby for unexpected gifting.
10 Best Standard Gifts for Women – SO's Mother, Grandma & Sister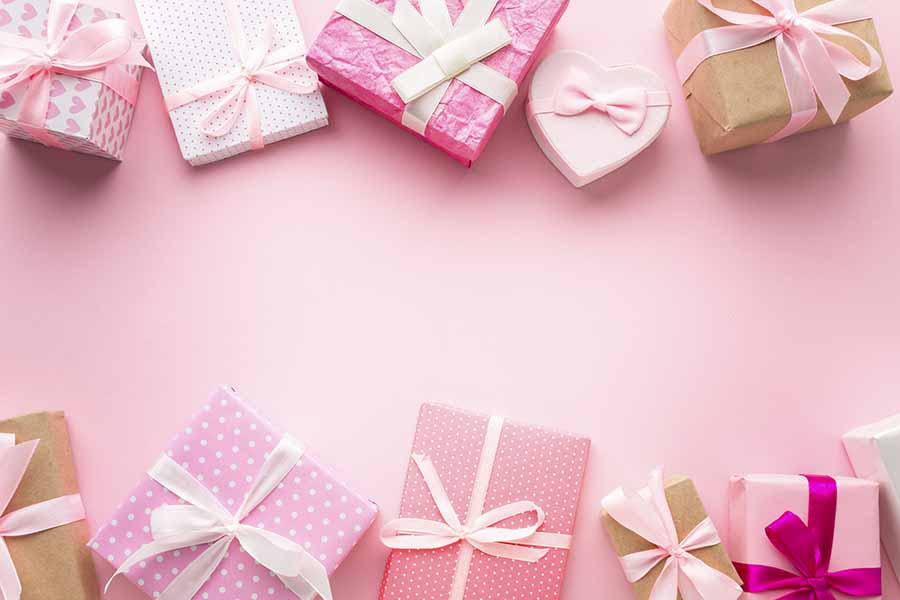 When you don't know the woman very well, it is best to choose a standard gift. The chosen gift can suit a grandmother, mother, or sister, depending on precisely what you buy.
1. Wine – when you don't know their taste choose bubbles. A small bottle of expensive champagne or a larger bottle of cheaper Cava or Prosecco. If the budget permits, pair it with a small box of luxury chocolates. Pink fizz works well for a Mother's Day gift or a sister's birthday.
2. Gift baskets – these come in all shapes and sizes and cost a modest to a luxurious amount. You can find everything from beauty products and crafts to tea, wine, and chocolates.
3. Scarves – practical wool scarves work for cold climates, but a scarf as a gift tends to be silk or cashmere. You get a variety of colors and patterns. If unsure, opt for a pale silvery grey as this color suits most outfits.
4. Flowers – cut or growing. Flowers as a bouquet or a growing plant are always an acceptable gift. At Christmas, the poinsettia is a classic growing plant, but you could be more imaginative with a bonsai tree or a windowsill herb collection.
5. Candles – scented, decorative, or plain tea lights with a holder. Candles and candle holders come in all shapes and sizes, and you can opt for personalization with many handcrafted items.
6. Stationery – pretty and practical. Letter writing may now be a dying art, but journaling is a growing trend. Select a beautiful notebook and some attractive pens. For a grandmother, consider a scrapbooking set so she can record some of her memories of your significant other.
7. Ceramics – most women love quirky, attractive, and charming art ceramics. Think one of a kind, handmade ceramic tea mug or vase. You have so much choice; you can match the style to a mother, grandmother, or sister.
8. Jewelry – light-hearted and fun. Most women have one or two pieces of favorite jewelry that they wear all the time. For a woman whose taste you don't know, it is best to steer clear of statement pieces. Earrings can be fun and quirky – light up Christmas trees or tiny teapots, for example. They make welcome gifts but check that the lady has pierced ears. Brooches and handbag charms are useable by all – handcrafted pins with crocheted or fabric flowers are popular. In the same theme, keyrings are useful and popular gift items.
9. Hot drink selections – hot chocolate, coffee, or loose-leaf tea. As a gift item, you are looking for something outside of the run of the mill products. Look for selections of individual organic products with exciting blends.
10. Kits – craft, plants, or food. There are plenty of kits that will help you get started with sprouting seeds, making handmade chocolates, learning a new cuisine, candles, or any number of crafts. Price varies from modest to luxurious.
10 Best Standard Gifts for Men – SO's Father, Grandpa & Brother
Most people adopt the replacement, upgrade, or consumable approach to gifts for men as they are generally harder to buy for.
When you are looking for ideas about what to buy for a father, grandfather, or brother in your significant other's life, consider these standard categories.
1. Alcohol – wine, beer, or spirits. There's an assumption that most men like alcohol as a gift, but there are exceptions to that rule. Consider an excellent red wine or a selection of handcrafted ales as Christmas gifts.
2. Gift baskets – work as well for men as for women.
3. Clothing – it may be a cliché to buy socks, but they get used. For a man you don't know well, stick to accessories like gloves, scarves, hats or a tie. You don't need to find out sizes, and you can spend a modest amount or more if your budget allows.
4. Plants – although men like flowers too, you are probably safer with the choice of a rooted plant, especially for a father or grandfather with a garden. Bulbs, shrubs, and house plants all make excellent gifts.
5. Practical Gadgets – there's plenty of choices. Consider a barman's kit for the professional opening of wine, a multipurpose pocket tool, a mini tool kit to repair spectacles or an outdoor thermometer.
6. Stationery – men journal too. Also, fancy pens and desk toys make excellent gifts.
7. Ceramics – there are manly handmade tea mugs along with personalized items expressing quotes and world views.
8. Jewelry – think about tie clips, money clips, and cufflinks. You can find handcrafted and fun pieces for a modest amount of money. Alternatively, you can commission a unique item for a significant birthday.
9. Hot Drinks – unsurprisingly, men like the same drinks as women and the same rules apply.
10. Kits – consider car cleaning and shoe cleaning. Away from the cleaning theme, you can get whittling kits, grow exotic mushrooms, or brew beer. There are plenty of other kits suitable for a father, grandfather, or brother covering food, gardening, music, and crafts.
Good Gifting Strategy for Girlfriend's or Boyfriend's Family
The act of giving and receiving creates social bonds. As your relationship with your significant other grows and deepens, so does your relationship with your partner's family. Gifts as a couple and from you are part of that process.
Every family has rules to cover the gift-giving process, sometimes they are formal, like only children under sixteen get gifts, but often they are unwritten and change over time.
Navigating the social rules of gifting in your new extended family is a challenge, but you will get the hang of it.
When in doubt, keep it modest and traditional. As you get to know the new significant people in your life – your partner's parents, grandparents, and siblings, you will get to know their interests and what gifts suit them as individuals.
If you are on a tight budget, prioritize buying gifts for parents or settle for more modest but thoughtful gifts. In any case, spending a little less than the amount you'd spend on your significant other's gift is appropriate.
Realistically, it is your relationship with your significant other that is essential, and gift-giving to their family is a social activity. You can set your own rules and spend a little or choose to splash out now and then.
When you get to know and be accepted by them as part of their family, you will pick up the rules of the tribe.
Your significant other has the same journey to find acceptance in your tribe, so laugh together as you navigate the tricky art of good gifting!