14 Culture-specific Corporate Gifts for Foreign Clients That Are Important to Your Business
The art of corporate gift giving when crossing cultural boundaries requires sensitivity, tact, and understanding.
For your foreign clients, the proper gift offered at the right time with careful presentation and thought moves the client's relationship onto a higher level of mutual respect.
A poorly chosen, mass-produced gift presented brashly and in unlucky packaging can hurt a corporate bond and lead to the loss of business.
Pay attention to the gift-giving etiquette as well as being clear on the legal rules about corporate gifts to avoid accusations of bribery or potential embarrassment to both parties.
Why Give Corporate Gifts?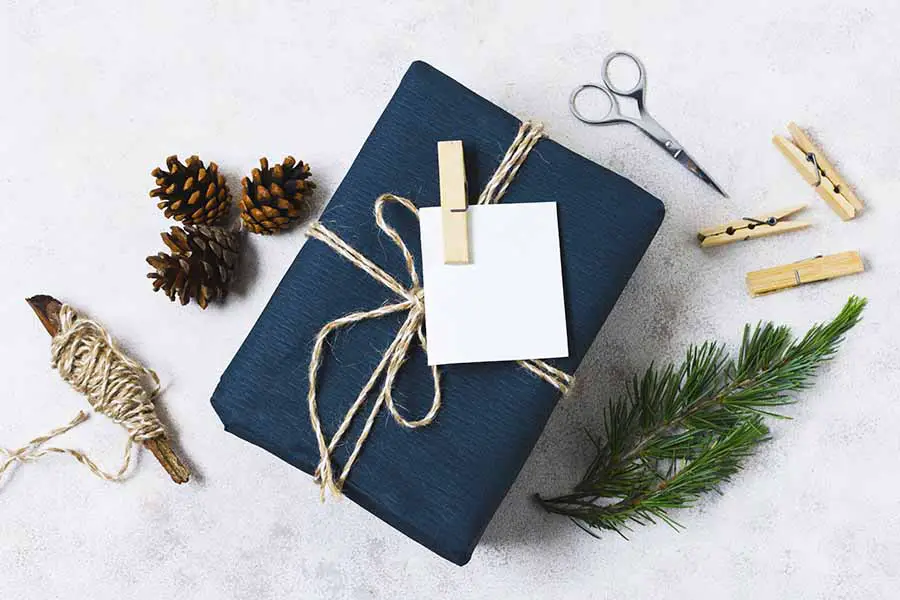 Corporate gifts set the tone of a business relationship.
Deploy your gift-giving with cultural sensitivity and you create mutual respect and establish an atmosphere of trust. These positive feelings ensure you retain and maintain client relationships.
Selecting and presenting a memorable corporate gift shows your client that you respect their traditions and speak their language.
A corporate gift is a small token to express your appreciation for their business and the extra warmth of a positive relationship that provides mutual benefits.
Corporate Gifts for Chinese Clients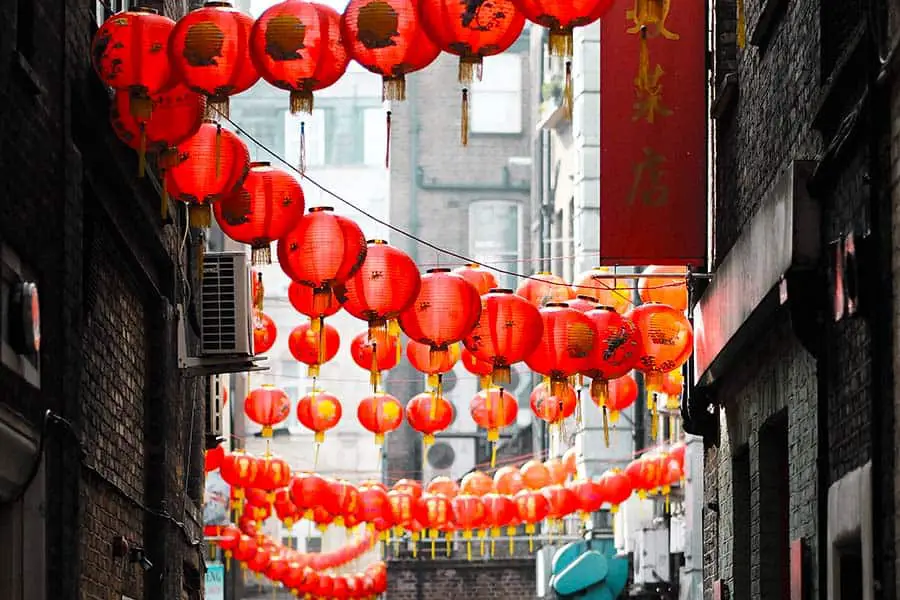 Gift etiquette rules apply to the Chinese tradition of making and receiving gifts.
Gift wrapping colors are red (lucky and auspicious) and gold (wealthy and expensive). Avoid any other colors – primarily white as this is a funeral color. Red is a lucky color but red ink is for funerals so avoid using it in handwritten notes or labels.
Gifts are presented and received with two hands – as an offering.
Do not be dismayed at a refusal – you engage in a ritual dance. You offer and they modestly refuse, you implore then to favor your gift with acceptance, after two or three rounds they will graciously accept.
Give gifts at the close of business or a visit. The recipient will not unwrap your gift until later after you go. Corporate gifts to an individual are given in private and not in a public space.
Pay close attention to seniority – the most senior person accepts the present so be sure to offer to the right person in a group setting.
Numbers have meaning – one or four is unlucky, but six are blessings, and eight are good luck and success.
When selecting and presenting corporate gifts pay attention to the details and your corporate offering will charm and delight your Chinese guests and deepen your business relationship.
1. White & Red Wines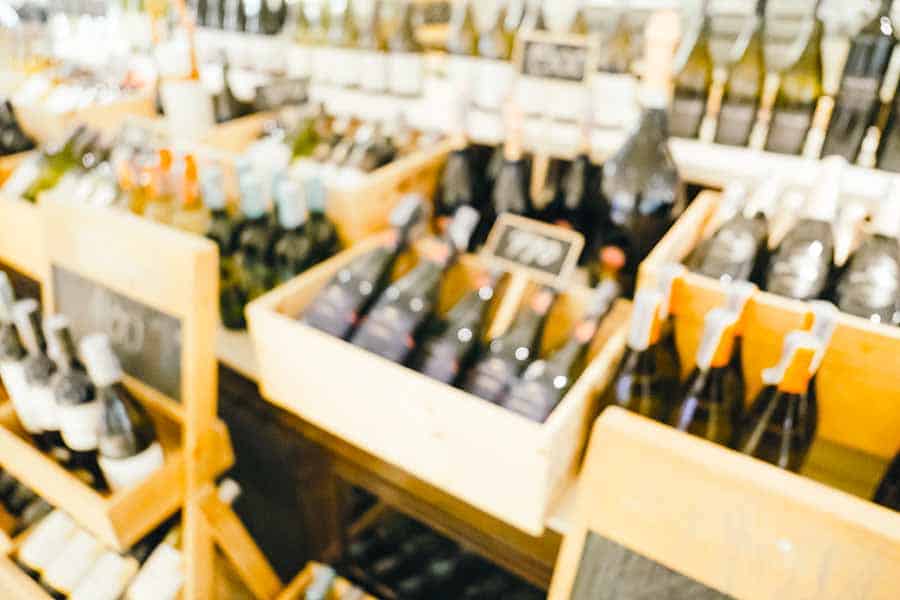 Red wine is now a popular drink in China among the younger generation, especially red because red is a lucky auspicious color.
White is a funeral color and is less popular than red as a result. Recently white wine – particularly aromatic whites with floral and fruity aromas- is increasing in popularity.
Sales of imported wine inside China are six times higher than the local wines.
The Chinese think of wine from fermented grapes as healthy alcohol and a drink for celebrations. This attitude makes the selection of high-quality white and red wines ideal as a corporate gift for your Chinese clients.
The key is to select either a local vineyard and make much of its quality and provenance or a known quality brand like Bordeaux (source) and Muscat Blanc wines (source).
Award-winning and desirable are the principal attributes!
Then pay attention to the details – wine with corks and not screw tops. Give your wine in pairs and avoid an unlucky number like four unless you can clearly show that it is two pairs and not a group of four.
Check out the video below for tips on choosing a bottle of wine:
2. Tea & Tea Blends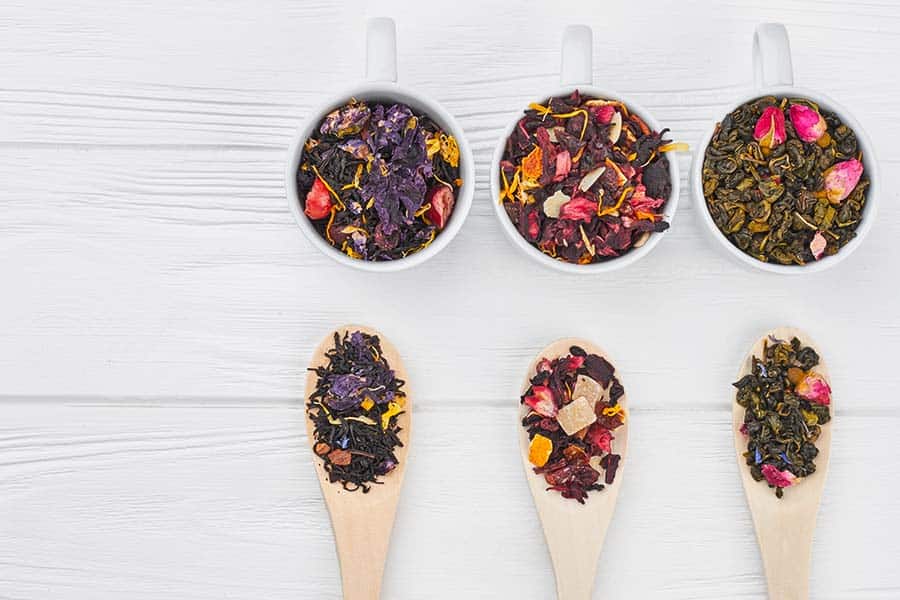 Tea and the gifting of tea as corporate gifts occur throughout Chinese culture.
It may seem odd to gift your Chinese business partners a product that is widely available and produced in China. But tea is a welcome culturally appropriate gift.
This long history and social acceptance as a traditional gift, ensure tea and especially rare tea blends are an ideal corporate gift for a Chinese client.
The Chinese are knowledgeable about tea and your corporate gift of tea must be beautifully packaged in tins, or as beautifully-produced pyramid tea bags that are different from the traditional tea cakes.
You aim to impress and delight your client with a thoughtful gift.
A thoughtful selection from the world of tea gifts would hold you in high regard in the eyes of the recipient, especially if your foreign client is also an avid tea lover!
3. Cigars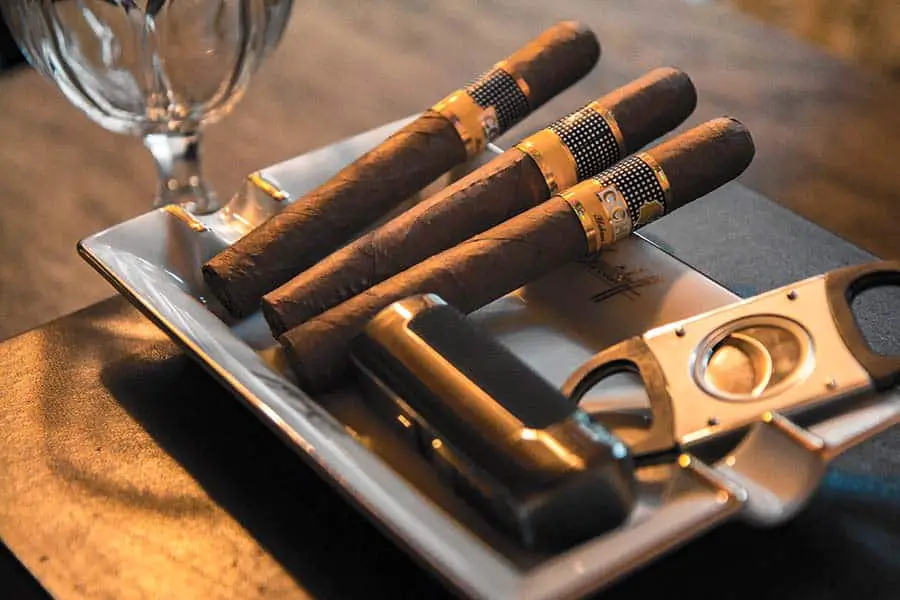 The image of cigars as a status makes the gift of cigars welcome to your Chinese business partners.
They may never smoke them, they may regift them or they may display them in their office. Quality cigars with an iconic brand label are part of an aspirational luxury lifestyle.
Buy cigars with a recognizable quality label in beautiful presentation boxes. Expertly gift-wrapped in lucky red or wealthy gold paper, your corporate gift will please your clients as a recognition of their status as influential business leaders in their community.
4. Gourmet Chocolates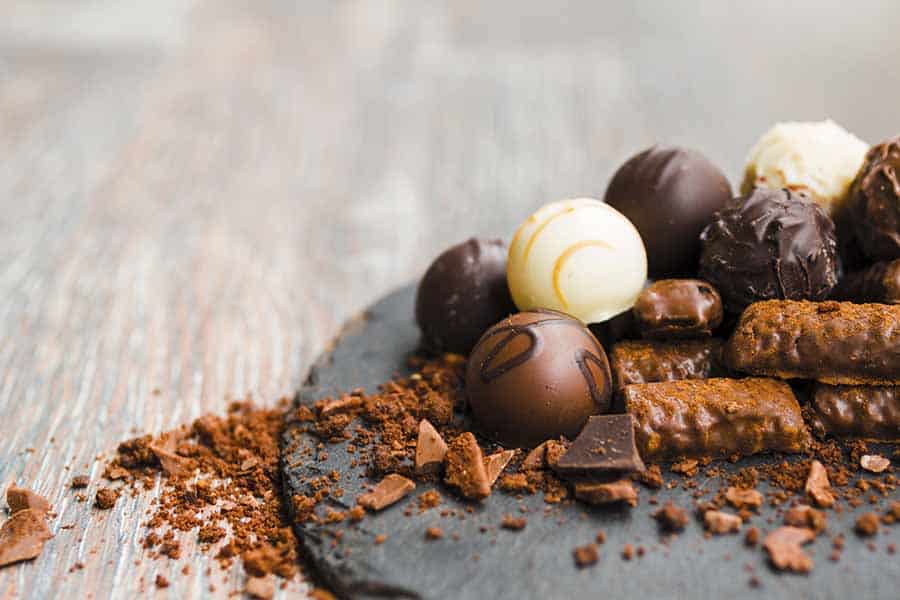 The Chinese people favor salty tastes over sweet.
Chocolate is a luxury product in China. The Chinese eat small quantities of chocolate and a box can last a long time. Expensive chocolate, beautifully wrapped, and elegantly presented is a welcome gift.
Gourmet chocolates make an excellent corporate gift if you pay attention to the taste preference – dark bitter chocolate, ginger, salty peanuts, and liquor chocolates.
A corporate gift not only has to be high-quality it needs to appear high-quality. Select a known luxury brand or artisan chocolate with a local connection to your business for corporate gifting.
Business Gifts for Japanese Customers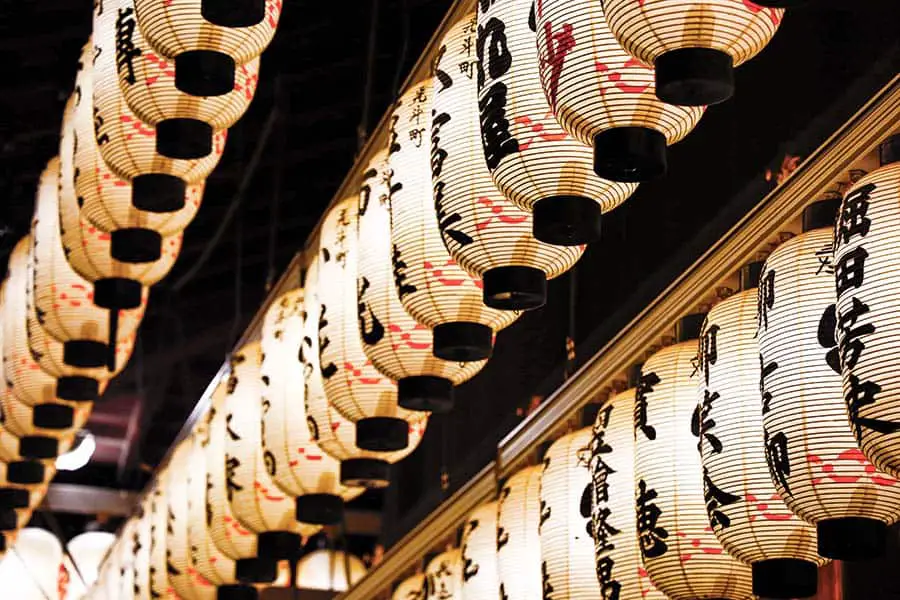 Japanese gifting rules are like Chinese corporate gift rules. The Japanese value the gift-giving ceremony more highly than the content of the package.
Wrap your parcel beautifully and elaborately to please the eye. Four and nine are unlucky numbers in Japanese culture.
5. Packaged Desserts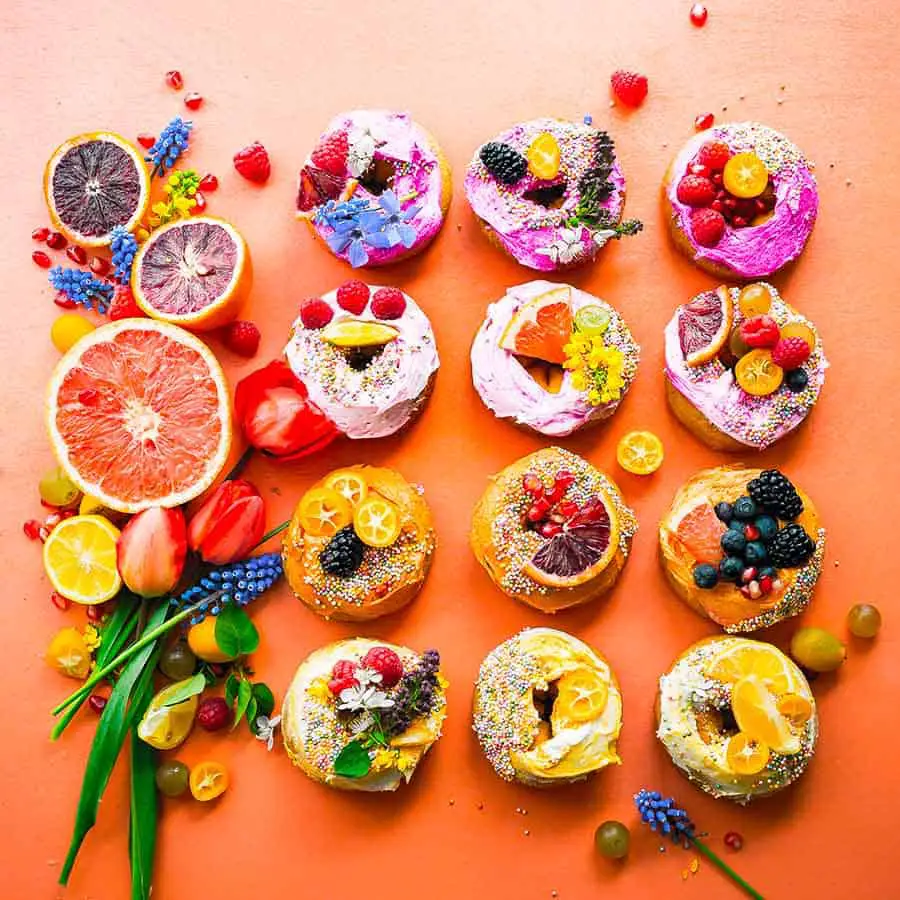 Your Japanese clients enjoy sweet tastes but remember that in Japan food is artistically presented and small enough to be picked up with chopsticks as a single bite.
As a nation the Japanese enthusiastically pursue new taste sensations. A selection of packaged deserts from your region makes a thoughtful corporate gift for your Japanese business partner.
When selecting your desserts and having them packaged as gifts avoid four and nine (both typical box arrangements) as these numbers are unlucky in Japanese culture.
A variety of small desserts is preferable to one large item. Artistic presentation of the gift desserts in cups or shot glasses add to the overall luxurious appearance of the sweet gift.
6. Local Handmade Handicraft Items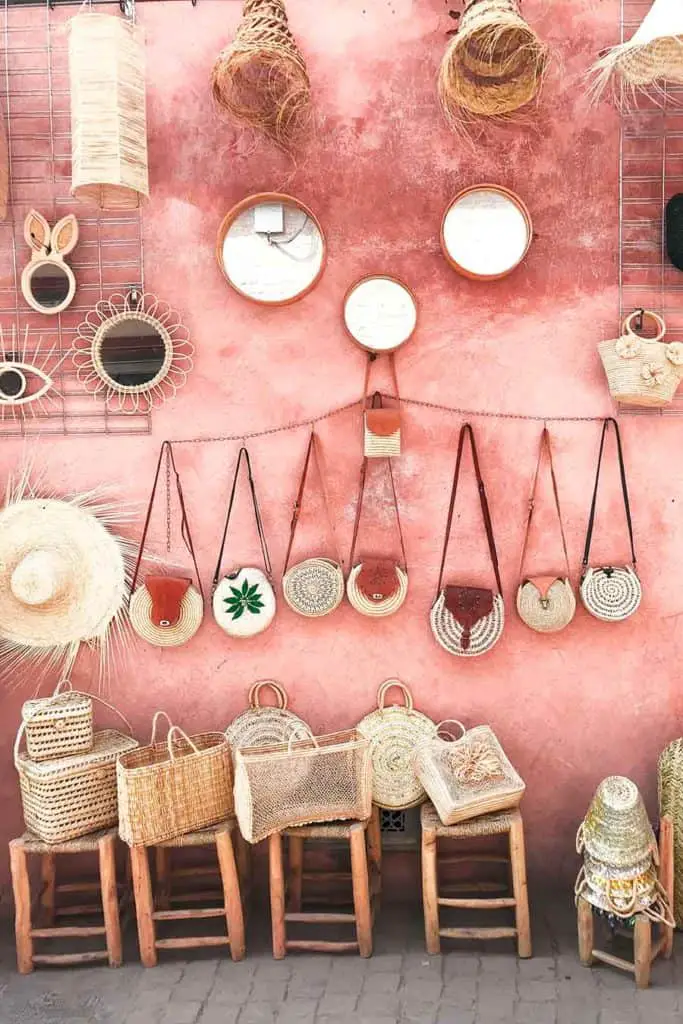 Japanese culture reveres the skilled craftsman. When traveling your Japanese client values authentic local experiences and appreciates a corporate gift that is rooted in the locality.
On returning home they can proudly display the item to their family as an example of your local crafts.
Your corporate gift can either be an artistic piece like a wooden carving, or local pottery, or a cute folksy item. Kawai represents the cuteness culture in Japan – remember Hello Kitty?!
The Japanese embrace both extremes of high art and charming folk.
This cultural preference makes a local handmade handicraft a lovely gift for when you visit your Japanese business party or as a welcome gift when they visit your business.
7. Western Liquor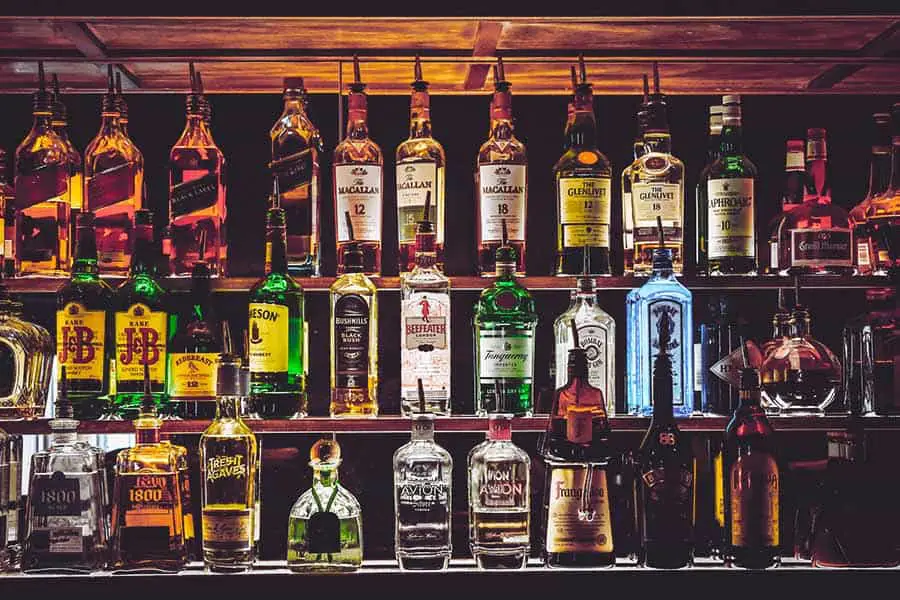 Alcohol is an integral part of Japanese culture and there is a thriving industry producing quality Japanese alcohol products for consumption in Japan and around the world. They also appreciate Western alcohol – particularly whiskey, brandy, and gin.
As corporate gifts for Japanese clients, choose a local distillery, and present a high-quality premium product with a clear message that this gift is a unique regional offering.
If this is not possible select a known quality branded alcohol and package it carefully as an acceptable gift.
Western liquor is a standard (and acceptable) gift for the Japanese client. In Japanese culture the ritual of giving with the proper presentation and packaging is more important than the actual gift.
Gifts for Korean Business Visitors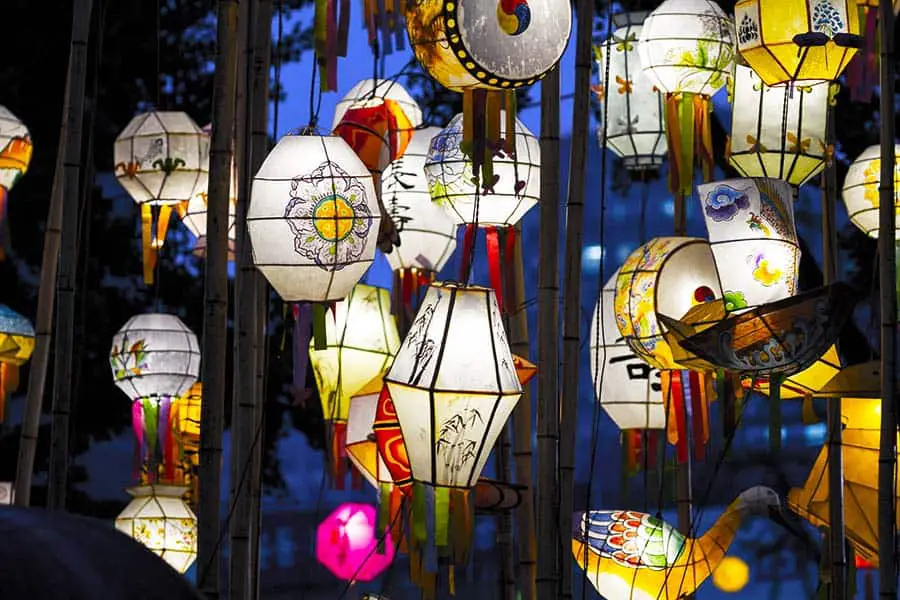 Follow the same gifting rules for Korea as Japan and China. Four is an unlucky number because of its association with death.
Be respectful and welcoming because your evident sincerity and desire to give an enjoyable and creative corporate gift will influence your Korean guests favorably.
8. Specialty Coffee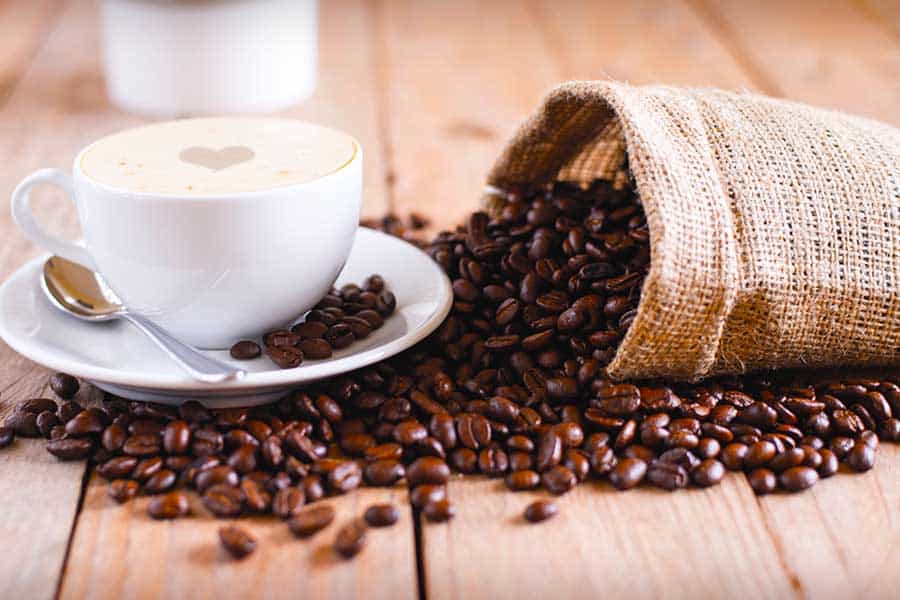 Korea is a traditionally tea-drinking nation but over the last decade there has been an explosion of interest in coffee and coffee café culture.
As a relatively new and novel product a corporate gift of specialty coffee will surprise and delight your Korean clients. A selection of unique coffees in individual tins with optional personalization makes an excellent corporate gift.
Remember not to gift four coffee tins as this is an unlucky number associated with death in Korea as well as in China and Japan.
9. Nuts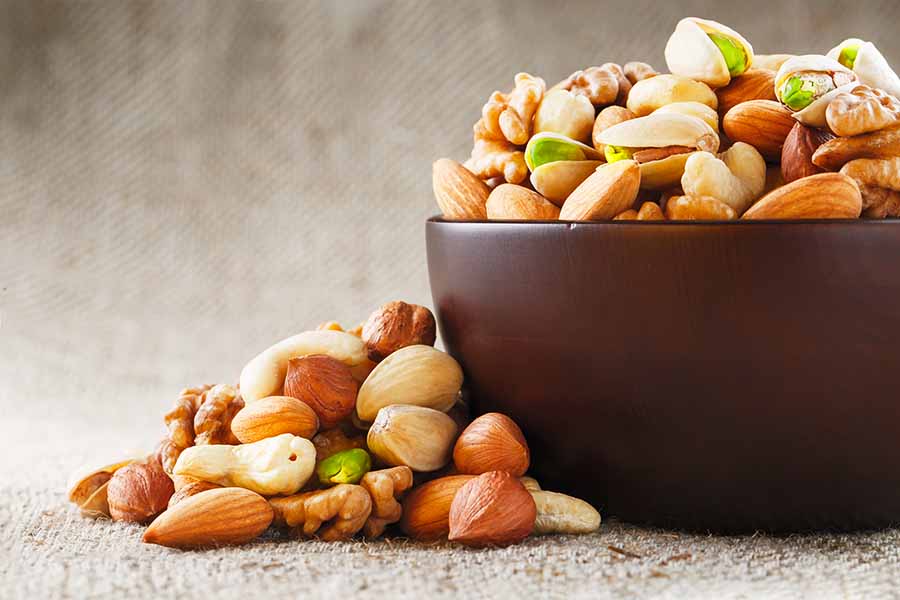 Nuts like cashews, macadamia, almonds, and walnuts are a prized delicacy in Korea and are very expensive to buy. Walnuts and pine nuts in the 12th century, were rare and prized as a currency for paying taxes.
Be imaginative in your packaging and your corporate gifts of a nut selection will please your Koran visitors as a welcome snack for themselves or as a product they can take home with them.
An edible gift like nuts is a popular corporate gift that the whole Korean team can enjoy.
10. Dried Berries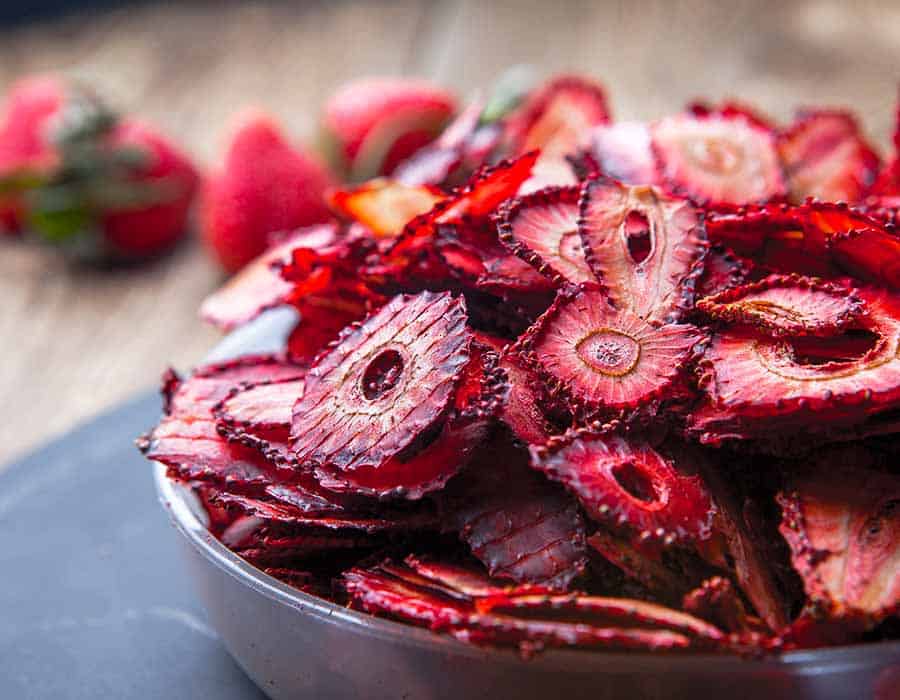 Health foods and vitamins are prohibitively expensive in Korea!
Many northern berries like Lingonberries, Bilberries, and Cranberries are packed with antioxidants and provide and an exotic gift for your Korean business partners.
These make excellent corporate gifts because of their unusual tastes and their slightly bitter taste appeals to the Korean palate.
11. Honey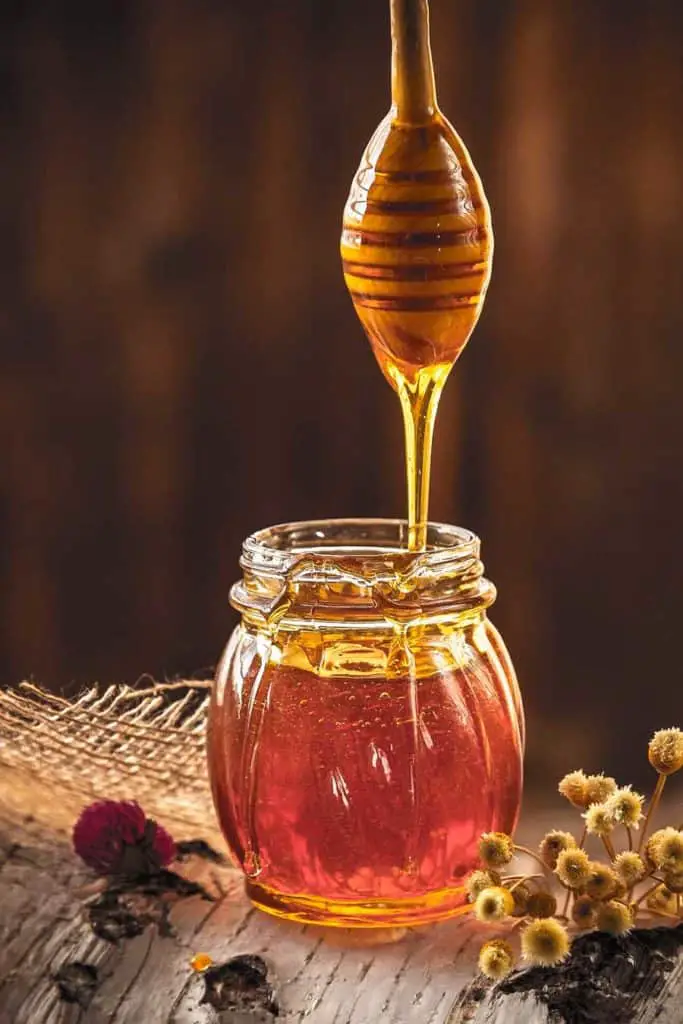 Honey is a premium product in Korea but it is an expensive import. A hard-to-source item like honey always makes a welcome gift.
Try and find a local supplier or an exclusive honey selection and ensure the wrapping and presentation is impeccable!
When buying honey as corporate gifts for foreign clients, you'd want to ensure that you only get authentic honey.
Watch the video below for simple ways to differentiate real honey from fake ones:
12. Health Supplements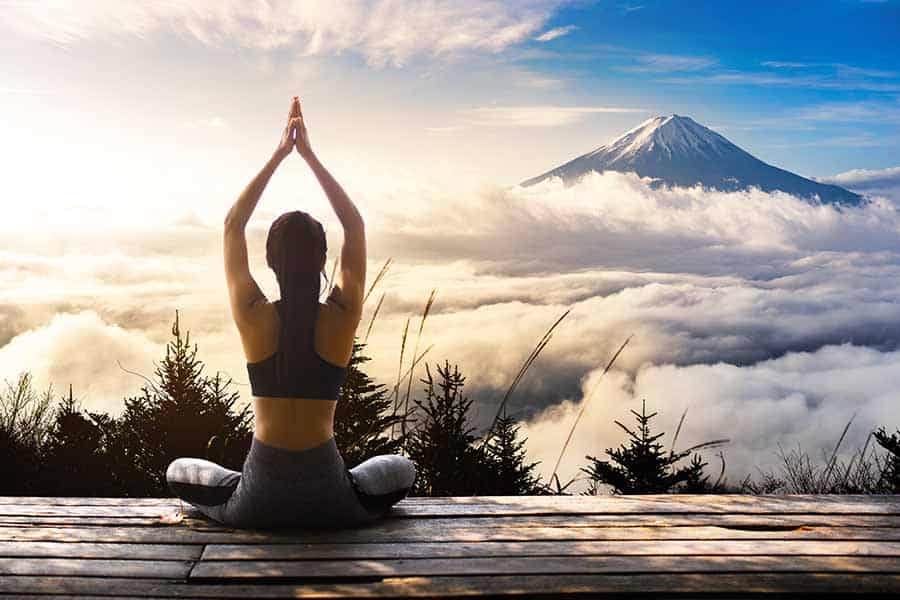 Koreans work hard at maintaining their health. Vitamins and health supplements are expensive in Korea and this fact makes a gift of supplements acceptable as a healthy corporate gift.
The act of giving on the right occasion with the proper attention to detail, is a vital part of the relationship building with your Korean business partners.
A gift that is valuable for direct use or regifting is a pleasant bonus to the recipient.
Seven is a lucky number in Korean culture so a small wicker basket containing seven items (berries, nuts, vitamins, coffee beans, and honey), attractively gift wrapped is a thoughtful and welcome present.
Other Corporate Gifts for Foreign Clients
Most other countries do not have a ritualized tradition of gift-giving.
Therefore, corporate gifts for overseas visitors that are more universally acceptable for expressing welcome and pleasure in receiving them would be well received.
13. Gourmet Food Baskets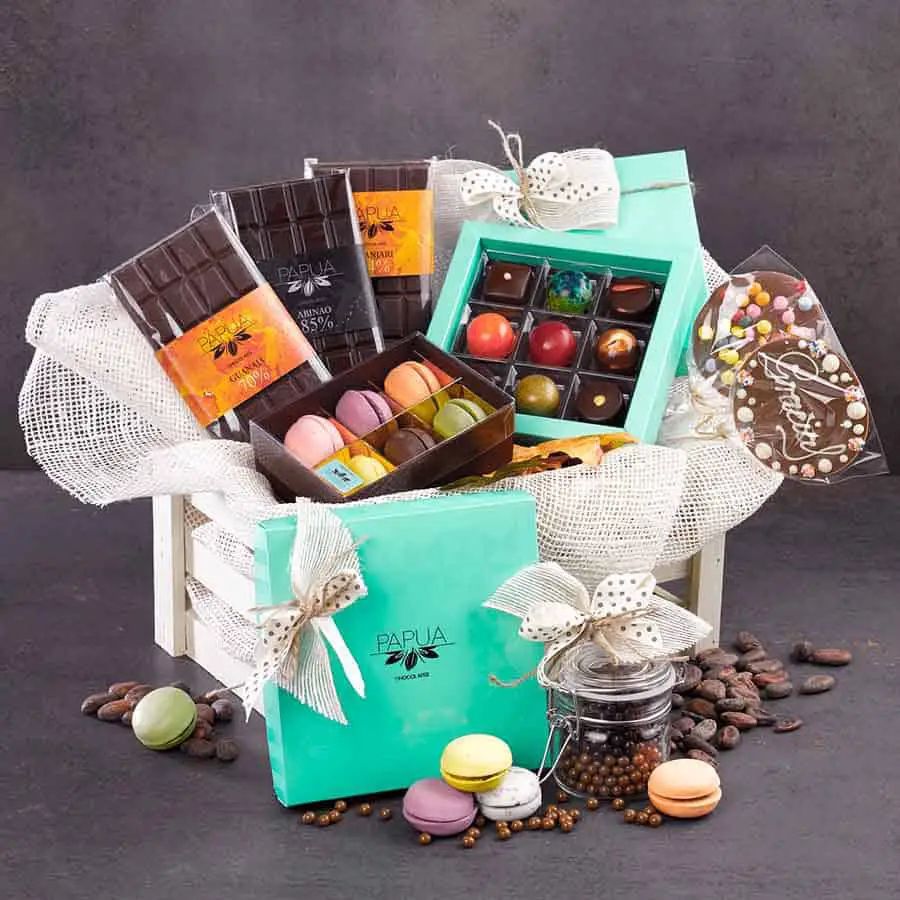 Visitors from all over the world appreciate the opportunity to sample local foods made by artisan producers.
A gourmet food basket showcases the best in your region and shares that with your visitors. The food basket is a flexible gift that can suit an individual client or a whole visiting team from overseas.
14. Custom-made and Personalized Leather Items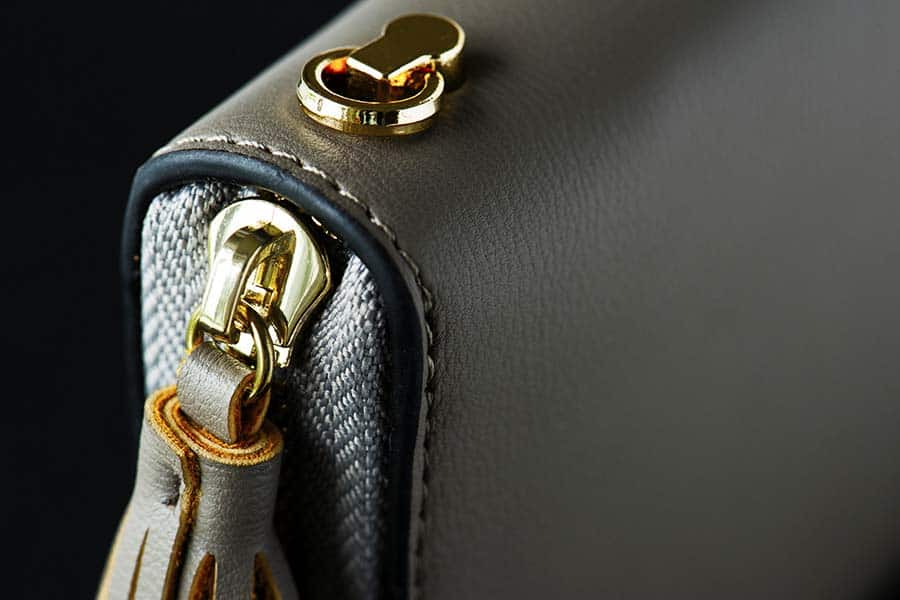 A more significant corporate gift for overseas visitors is a custom-made personalized leather gift.
Leather is an attractive hardwearing material that features in many practical corporate gifts like bags, folders, wallets, and purses.
It is a versatile material available in a variety of colors and finishes and produces high-quality items with excellent durability.
A quality leather gift with its association of practicality combined with luxury positions your company as a quality reliable business partner in the mind of your corporate clients.
Depending on which country your overseas visitor is coming from, you may choose to prepare a luxury gift typically reserved for high-end corporate clients.
Otherwise, an item from the creative client gifts list will be equally fitting!