12 Creative & Unique Client Gifts That Are Effective Attention Grabbers
Choosing the right gifts can be stressful and corporate gifting is no exception. You want to thank your corporate clients and business partners and show them that they are valued.
But what is an appropriate gift? What items will they use and appreciate, rather than being labeled just another uninspired gift?
Corporate gift ideas for clients can be confusing when you think of the many things you need to carefully consider. You need to take into account different price ranges, types of professionals, and length of relationships. Here are 12 creative client gift ideas to make your company stand out from the rest.
1 – Edible Client Gifts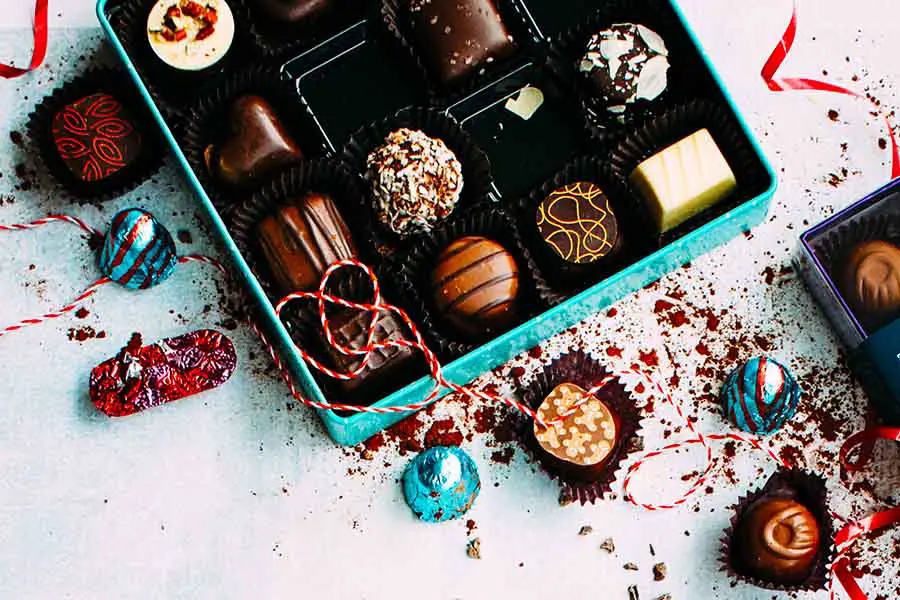 Edible business gifts are a classic for a reason. They're a safe choice even for newer clients.
If it's a new client or a client with a large office, try going with a gift that includes a wide array of choices. A set of chocolates, cookies, or candies in a variety of flavors can appeal to most people.
Belgian chocolates are a fine example of a gift that's almost universally loved!
Whether or not you subscribe to its reputation as the gourmet standard by which all other chocolate confections are measured, the fact that they come with all sorts of filling makes them an interesting edible gift that is sure to pique the receivers' interest!
As the saying goes, "Life's like a box of chocolates, you never know what you're going to get!"
On the other hand, if it's an established client relationship you may know more about their personal tastes. If they are health-conscious, for example, you can choose a gift set that includes more nuts, dried fruits, specialty meats, granola, or trail mix.
Another option is to order lunch or morning donuts for a client's staff. If you choose this option, be sure to give some notice so that they can send a memo to their staff for the day of the delivery. You'll also need to check if there are any dietary preferences or allergies to accommodate.
Edible items are also the best corporate gifts, for example, when celebrating festivities. Particularly for the Chinese corporate communities around the world, the Mid-autumn Festival is a time when a huge variety of mooncake offerings are gifted between companies.
2 – Tea Corporate Gifts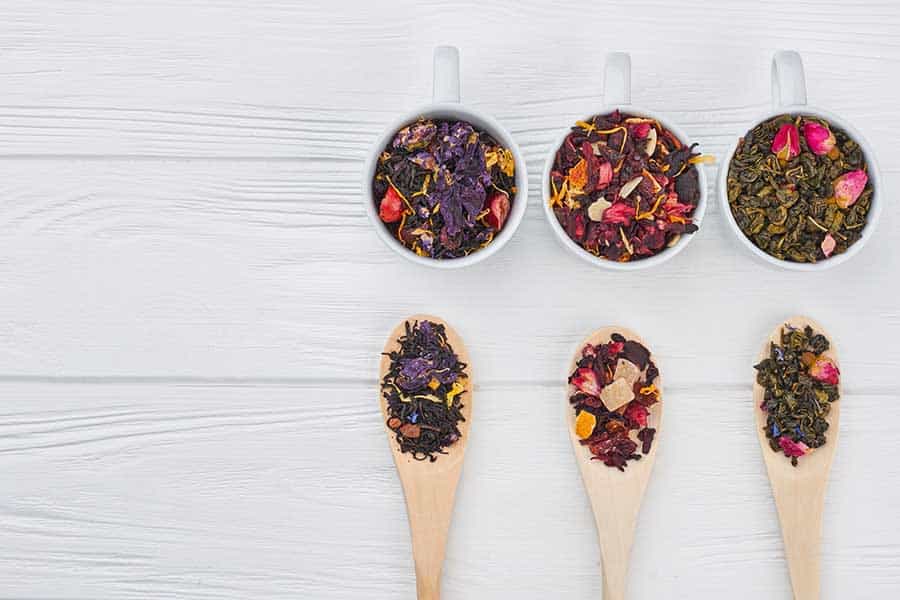 Aside from edible gifts, tea gifts are emerging as an attractive option as a creative corporate gift idea. With the large variety of ingredients that tea blends can be made of, putting together one or more blends that fit the occasion is definitely possible.
Depending on the ingredients you wish to have in your blend of choice, there are various types of English tea, Herbal teas, Flower teas, and Asian teas that you can choose from and get creative with.
If you know the type of tea that your client loves, giving a selection of different blends within that category of tea type can increase the attractiveness of the gift.
Teas also make unique corporate gifts for the holiday seasons. Regardless of specific preferences that your clients may have, teas of various blends can be customized and beautifully packaged to suit the mood of the holiday season.
The Christmas and New Year celebrations are the perfect time to gift such personalized corporate gifts and stand out from the competition. They are some of the best corporate gift ideas that are practical at the same time.
Tea is truly the perfect gift for all seasons, especially for tea lovers!
Unlike the relatively shorter shelf life of edible gifts, tea blends can be kept for a much longer time. So, it's the kind of gift that keeps your company top of your client's mind for longer!
Even though we've delved in detail why corporate gifts are important, it's even more important that when you do, your gifts are unique and stand out from the more ordinary corporate gifts that are abundantly available in the market.
3 – Coffee Corporate Gifts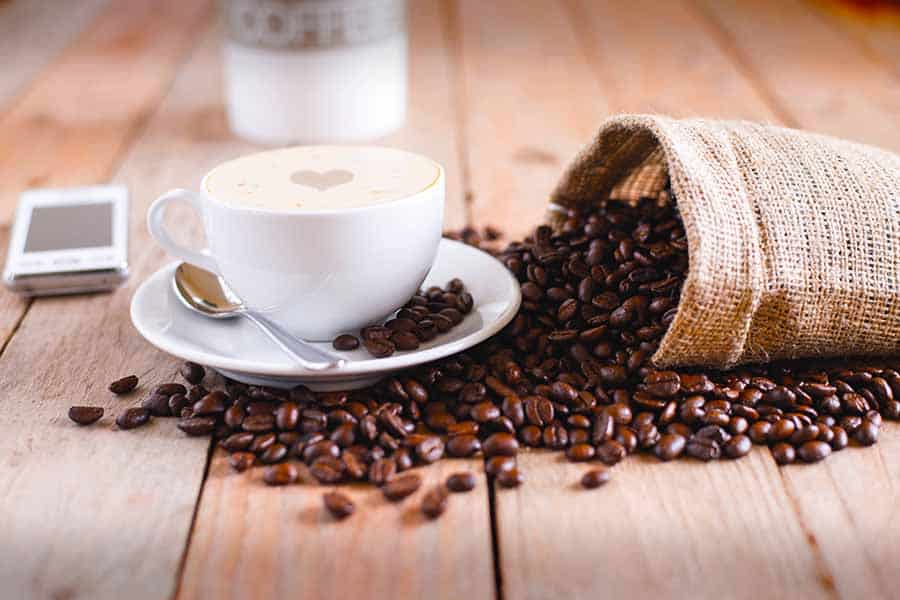 This is an office staple and a lifeline for busy professionals. When it comes to coffee, presentation is everything, so choose exquisite blends with unique packaging.
Look for blends that are hand-picked or single-origin to make this gift stand out! Win bonus points for choosing a local coffee shop's product over a chain.
For a larger office, choose an assortment of coffees or coffee pod flavors along with some teas and decaf options so that everyone can enjoy the treat.
Although these drink gifts make great corporate gifts, coffee and tea gifts work equally well for more personal occasions such as weddings.
4 – Wine or Spirits Corporate Gifts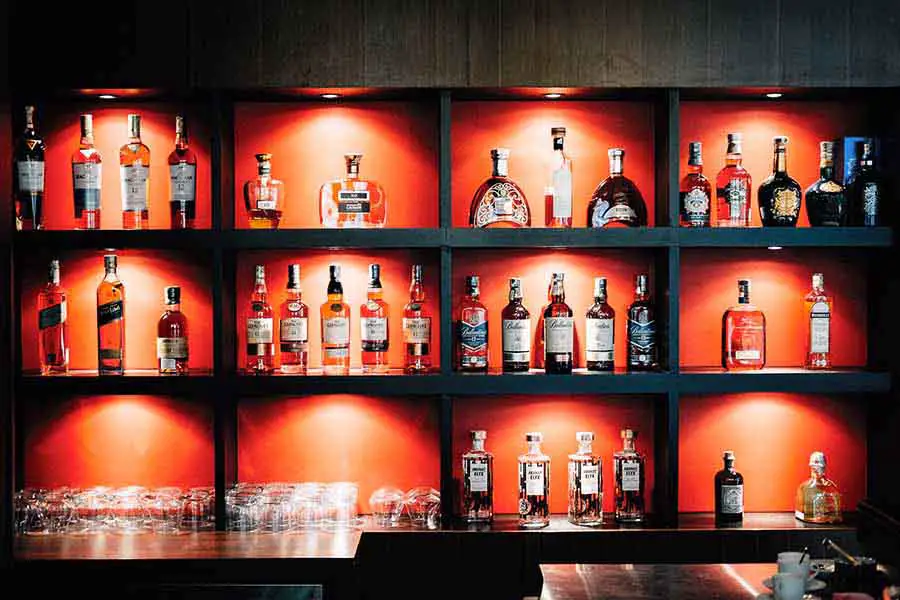 Wine or spirits can be a classy and timeless gift, but it's best to choose these only if you know that the client enjoys alcoholic beverages.
If you know that they appreciate spirits but aren't sure what kind, Scotch or aged Whiskey are classic choices. Alternatively, you can select an assortment of products from a local brewery, distillery, or winery.
Should you ultimately go with this gift option, you'd be glad that the range of alcoholic offerings has exploded and there are more choices than ever before.
Conversely, with that increase comes a lot more mediocre products in the market with fancy labels.
If you're looking to get a wine gift and wondering how to select the right wine, check out the video below!
Wine is one of those gifts that could get really pricey. If you have a more generous budget you may want to get a more luxurious gift, especially for those high-end corporate clients!
5 – Corporate Gift Cards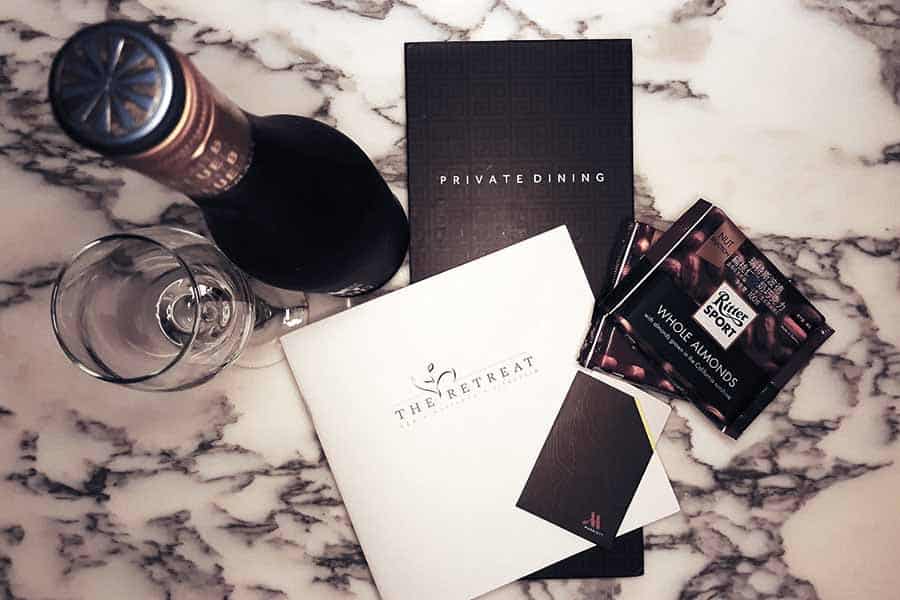 Although drinks and edible business gifts work great, there are some other non-food client gifts that can work just as well when you pick one carefully.
A gift card for a nice dinner out is a safe choice. And you can easily incorporate personal tastes if you have had dinner with them over business.
If you can't remember or aren't sure about their tastes, select a nice restaurant near their office. This can be a lifesaver for busy professionals who want to order takeaway for lunch or a late night at the office.
If they travel a lot, it may be more useful to choose a chain that has outlets in multiple locations. Be sure to choose a high-quality chain and include enough money on the card to pay for a full dinner with appetizer, dessert, and drinks for two.
6 – Gift for Pets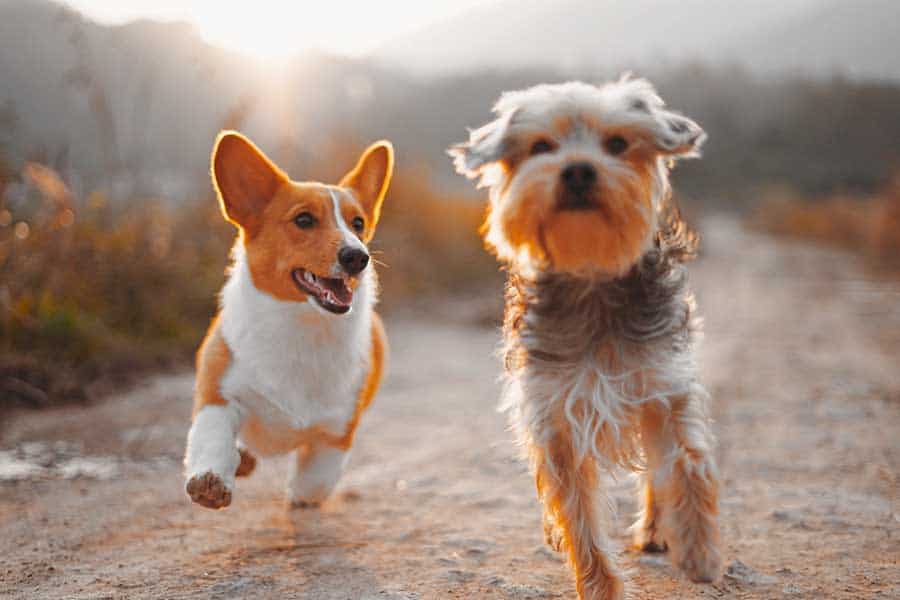 Does your client have a picture of their pet on their desk?
Some people prefer gifts that aren't for them personally. They actually get more joy from a gift for someone they love, or in this case their beloved pet.
Specialty pet treats can be a thoughtful gift for a lower budget that can be found at retail or online pet stores. When choosing pet treats, consider the type of pet you're buying for, the quality of ingredients, and any particular diet that the pet has.
The fact is choosing to go with specialty pet treats as gifts require a good knowledge of your client's pet. That's because a pet's diet can significantly affect both their short and long-term health.
But if you have the necessary knowledge, it's the type of personalized corporate gifts that your business client would take notice of.
Busy clients may also appreciate a gift card to a pet-walking or pet-sitting service so they can be certain that their pet is cared for no matter how hectic the workweek gets.
For a more creative twist to pet gifts, there are many artists online who paint or draw a pet from a picture. Such customized pet portraits are beautiful pieces of art that last a lifetime.
7 – Sports Team Gifts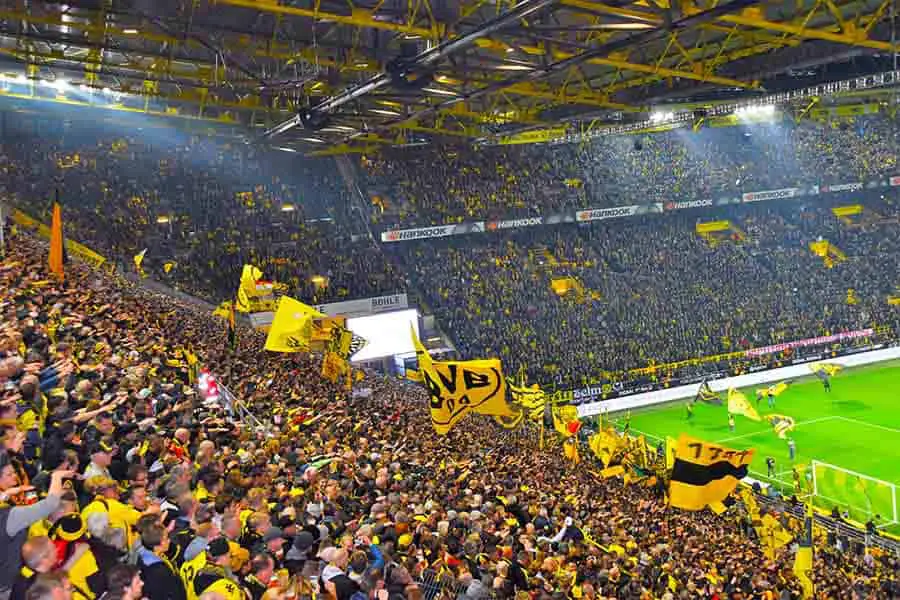 A person's favorite team be a point of pride or even obsession, so if you're gifting to a sports fan this is a great choice as a thoughtful client gift!
If you have a smaller budget, a travel mug or desk ornament with the team's logo shows you've paid attention. With a larger budget, you can get tickets to a sporting event or even signed sports memorabilia from their favorite athlete.
Unless it's for a female client who is into sports, this type of gift usually works best for male corporate clients.
8 – Golf Corporate Gifts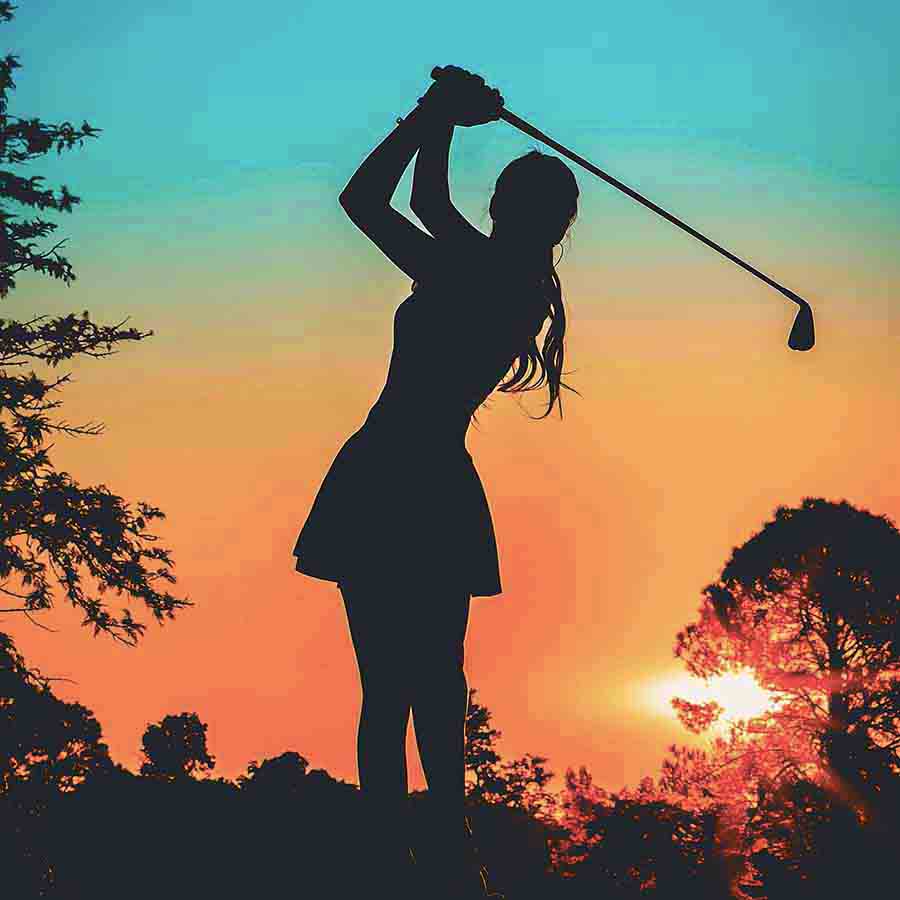 Personalized corporate gifts are a popular choice, and if you've done business on the golf course this is a natural fit.
There are hundreds of ways to personalize balls, ball markers, tees, towels, and golf club covers.
Stay away from options that involve style or sizing needs like clothing, sunglasses, and shoes. If you want to gift one of these items, you can choose a brand-specific gift card and include a note that you wanted to ensure they could customize for their unique preferences.
9 – Tickets for a Show or Hobby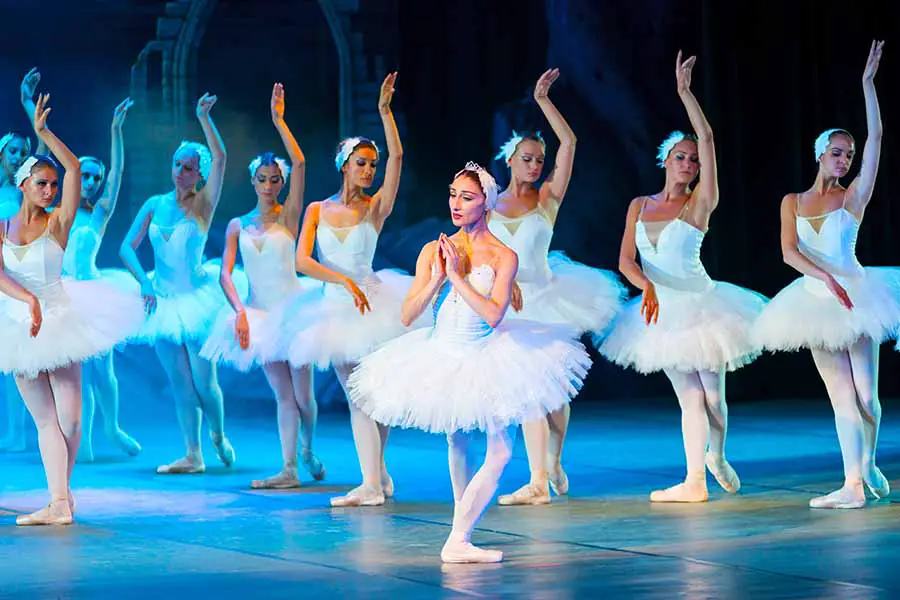 Many people prefer gifts that provide an experience rather than material items. If your client enjoys live shows or concerts, tickets for an upcoming event will be a great surprise.
As the saying goes, there's no business like show business! Dance performances, stage plays, and musicals are great choices for your business clients to experience an evening of artistic indulgence.
If they have hobbies, there are endless ways to incorporate these too!
Home cooks or bakers will enjoy a masterclass taught by their favorite professionals. Painters, highly-skilled or beginners, would love to dip their toes in floral water-coloring, like water-coloring or basic water-coloring classes.
No matter your choice, include enough tickets for the client's family to join in the fun!
10 – Books as Client Gifts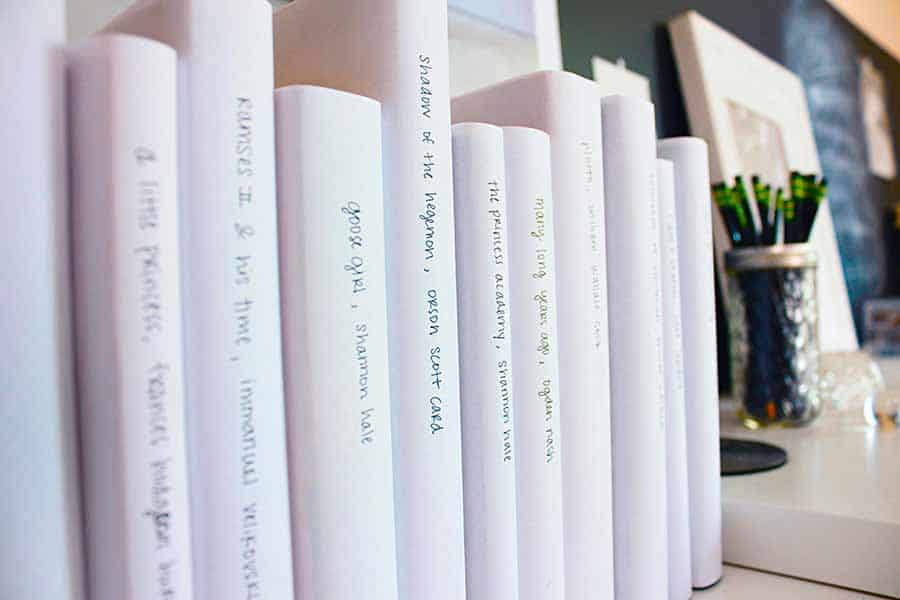 Books are high impact, low budget corporate gifts! Books make great gifts for your esteemed business clients. They serve as long-lasting reminders of your company and represent the thoughts that go into choosing the book.
Besides, when you give the gift of a book, you're actually giving the gift of knowledge. It's truly a gift that keeps on giving.
Choose a non-fiction book that aligns with your shared mission or values. It should be a book that you've read and know well so that you can discuss it with the client once they've read it.
11 – Desk Gadgets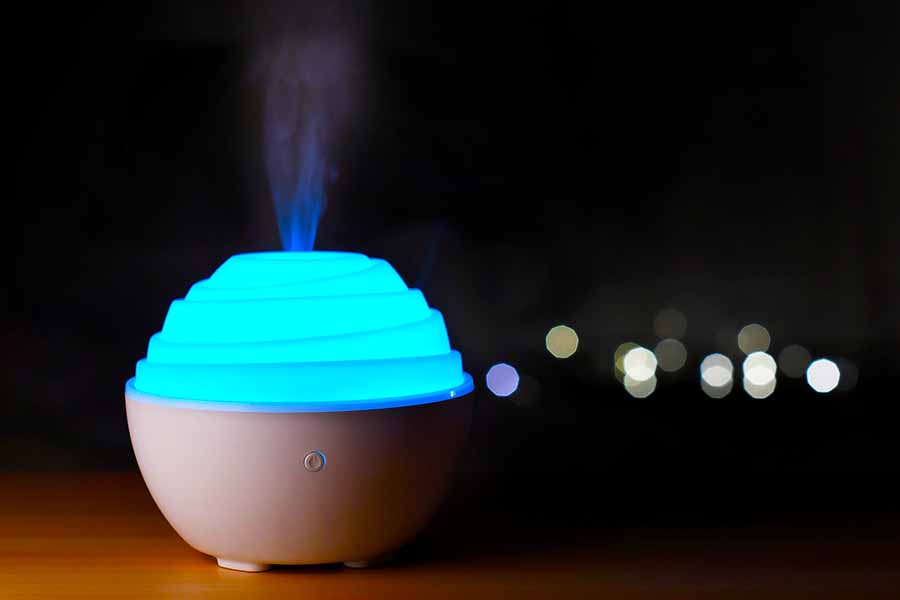 A new desk gadget can really brighten up the workday. Clients who spend a lot of time in their office will appreciate the added comfort and convenience provided by these items.
Obviously, there are countless desk gadgets in the market that you can get your hands on. But few are truly useful and practical corporate gifts that your clients would actually appreciate.
An electric mug warmer, for example, is one small but useful electrical appliance that anyone can make use of in the office. Coffee is a staple drink that many cannot do without at work.
Imagine this – rather than suffer from cold coffee or room temperature drinks, your client can now keep the drink at its optimal temperature and enjoy it throughout the day. The last drop at exactly the same temperature the drink started at in the morning, how wonderful is that!
Another useful corporate gift idea that your client would find thoughtful is a stress-reliever toy.
Modern-day professionals have to deal with unhealthy amounts of stress from work. And that makes achieving a balance between work and personal life increasingly difficult.
Relaxation plays an important role in dispersing some of the pent-up negative energy, and that is when stress relieving toys come handy. These toys offer a soothing and therapeutic way to comfort through activity.
An aromatherapy diffuser, kinetic sand, Kendama, or a scalp massager can all make good stress alleviating items. Check out the videos below to see how each one works:
Though these stress-reliever toys are typically affordably priced, the benefits that can be derived from them shouldn't be underestimated! One recommendation to keep in mind though is to avoid any toys that involve too much work.
12 – Succulent Plant Corporate Gift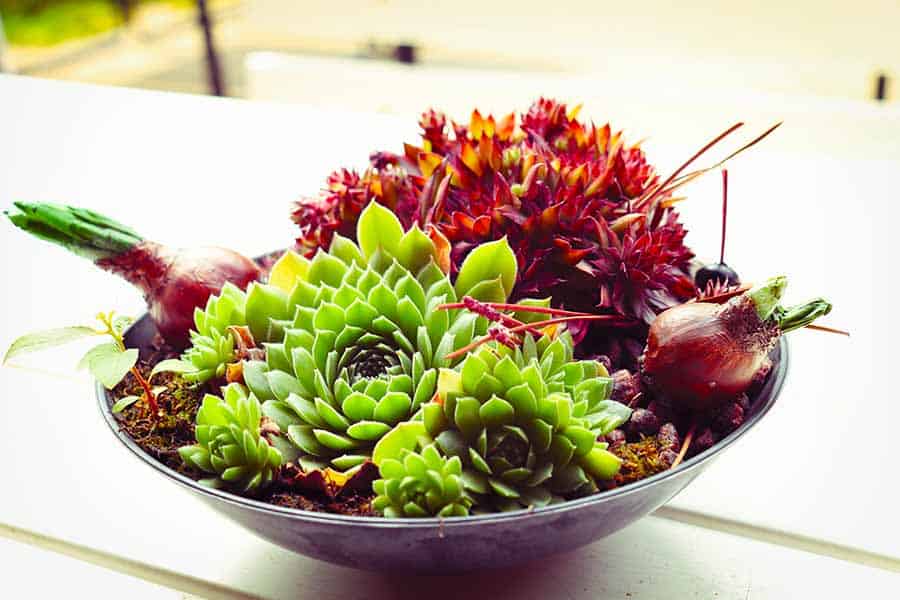 Succulents are a nice way for your clients to remember you as they are small and can usually sit nicely on office desks.
Though a little unusual when compared to other gifts, these are unique business gifts that are both refreshing as an idea and revitalizing for the workspace that it is placed in. It is essentially a mini-garden filled with green and colorful plants, accompanied by equally colorful rocks and pebbles.
Besides, succulents are usually low-maintenance and do not require regular watering compared to other outdoor plants, relatively speaking.
As succulents are relatively affordable gifts, you may want to get these as employee appreciation gifts to delight your staff as well. You certainly do not want to miss any chance to motivate them and create a happier workplace!
These client gift ideas, together with other creative corporate gift alternatives in this linked article, should give you enough of an inspiration for your next gifting occasion.
After you've chosen the gift, take the time to handwrite a thoughtful note. If you don't personally have good handwriting, ask someone within the company to write it for you.
Point out specific things that you appreciate about the client or partner and let them know why you chose the gift. Close the note by writing that you look forward to working with them in the future.
Then, sit back and enjoy the satisfaction of sending a thoughtful, personalized corporate gift that your clients are sure to take notice of.