8 Timeless Valentine's Day Date Ideas + Gifts for Old Married Couples
Valentine's Day, when you are a child, is all about quantity rather than quality. How many cards did you get? More importantly, did you get more than your best friend?
Back then, it was a numbers game, your ego bruised if you didn't get one card, but the sting passed quickly, leaving your heart unbroken.
Then there are the dating years when Valentine's Day becomes a minefield of epic proportions for older adults, navigating your way through the tricky details of love and romance. Sometimes you get it right, and sometimes you get it wrong.
Finally, you settle, build a nest and possibly raise a brood of kids that launch out into the world, leaving you and your partner behind.
You've been together for years – you know each other better than anyone else having weathered life's storms together. You've had many a Valentine's Day together, and you have got a routine. Or, as an older couple, have you got into a rut?
Why Is Valentine's Day Different for Older Couples?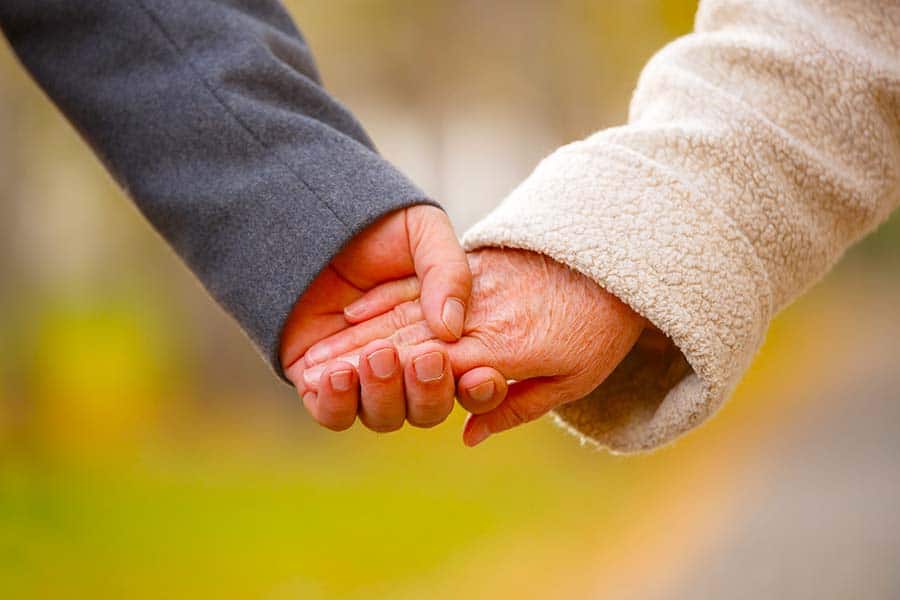 Valentine's Day is for love and romance.
Young, newly formed bonds require constant reassurance and gestures to convince your partner that you are committed to your relationship. You both make an effort to celebrate Valentine's Day as a way of showing you value the other person.
As an older couple, you've proved year after year that you are prepared to stand with and support your life partner. Valentine's Day traditions for older married couples form over the years, but sometimes you outgrow them. Are you done with Valentine's Day?
Annual celebrations like birthdays, anniversaries, and Valentine's Day are important – however long you have been married. Love and romance are the glue that keeps a couple together over the years.
When better to celebrate it than when the whole world fills with hearts and flowers? One Day a year when you can make that special effort. And that's what you've been doing year after year, and it's gotten dull and routine.
If you are looking for ideas, consider a special date night for this Valentine's Day along with a card and a small gift.
You can create a new Valentine's Day tradition by making changes and trying new approaches to the day dedicated to love and romance.
New Ways to Celebrate Valentine's Day as an Older Couple
As an older couple, you have an advantage when it comes to planning a Valentine's Day celebration – experience. You have the benefit of knowing what your partner enjoys as presents and what you like to do together.
Plus, you can talk about it and plan a joint day together without embarrassment. Sometimes you want a surprise, and sometimes you want a good time in a relaxed atmosphere.
Quality Time Together
The best way to spend Valentine's Day for many older couples is together, doing something you both enjoy. You don't have to spend a fortune on going out to have a good time together on Valentine's Day.
Here are some Valentine's Day date ideas for old married couples (or any married couple) that want a break from their annual routine.
1. Weekend Getaway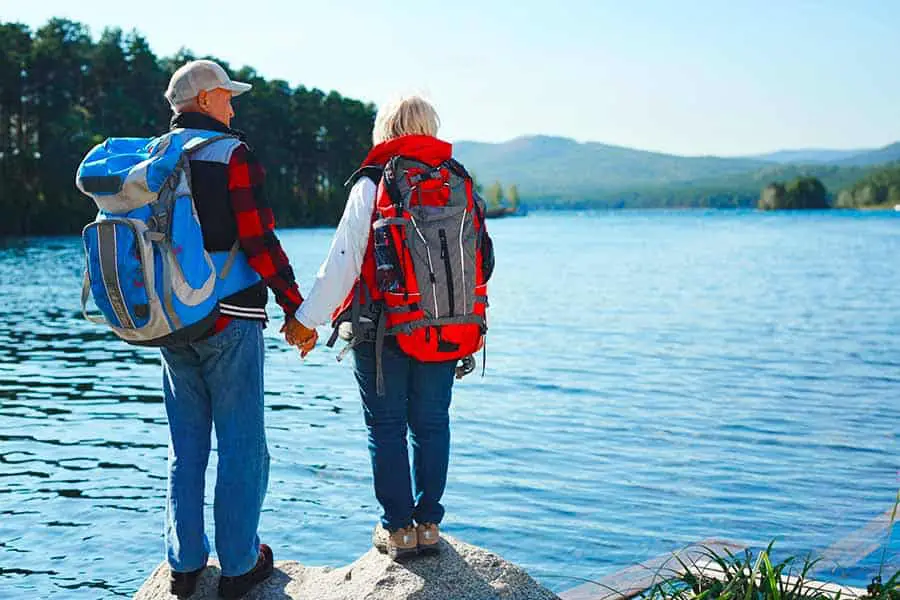 A couple of days away at a location that is new and exotic or old and familiar lets you both reconnect with each other. You can discuss your Valentine's Day escape in advance or take turns surprising each other.
Some couples will want to spend the weekend sightseeing, and others prefer a relaxing spot in the sun with a cold drink and a paperback book. You know what you like, so pack your bags and head away for the weekend.
2. Spa Day
A relaxing day for two at the spa is a lovely way to enjoy some special pampering and soothe away life's aches and pains.
Individual Spas offer different facilities, but you can expect a pool, possible hot tub, massages, manicures, and some holistic therapies. Dining ranges from luxury bites with fizz to charming afternoon tea.
3. A Trip Down Memory Lane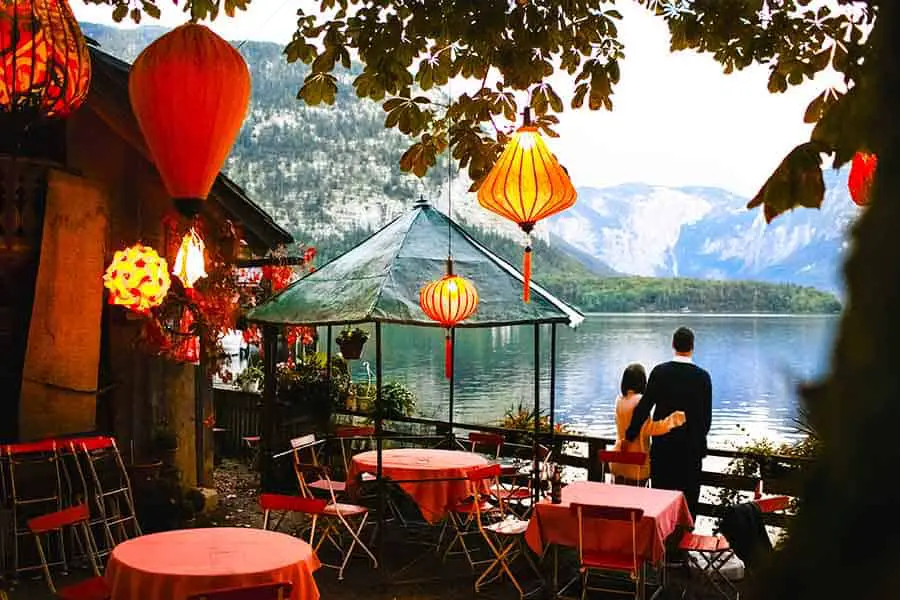 Where did you go on your first date? Most couples dine out together when they start to develop a more serious relationship.
Try and book a candlelit dinner for two in "your" restaurant, and you can have a fun evening recalling how it used to be.
If you no longer live in the area or the restaurant is long gone, then recreate the experience by choosing a similar style of venue. You may have to do a little research to find a charming diner or Italian restaurant that echoes that first memorable date, but it's worth it!
Good memories are like great art – worth revisiting now and then, and when better than Valentine's Day.
4. Picnic Tea for Two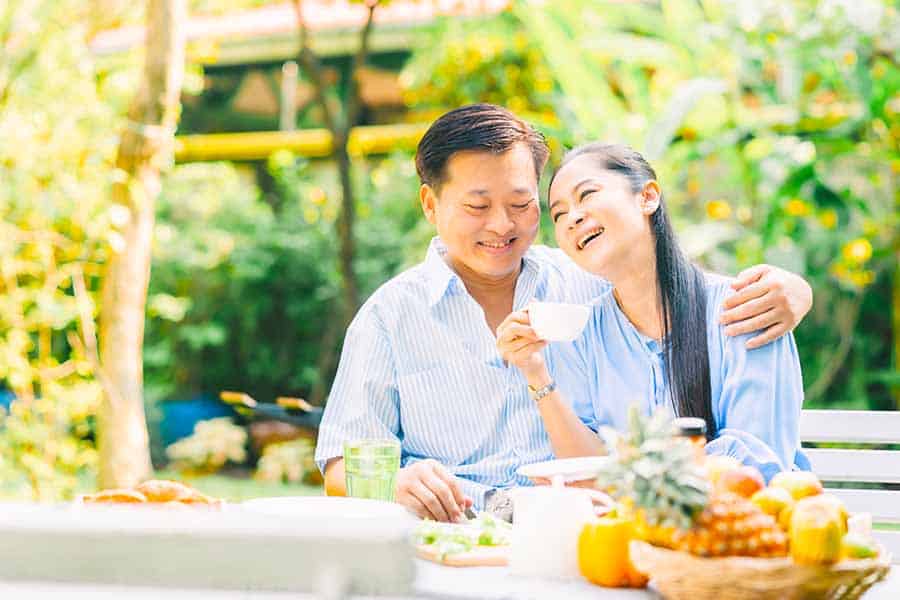 Pack up a picnic basket with small bites to eat, teapot, teacups, tea bags, and hot water. Head out to spend an afternoon in the park or a local beauty spot.
Spend an hour or two or more, enjoying a picnic meal in style with a great view!
To make it a day to remember with a tea-themed gift, browse these tea gifts for Valentine's Day.
5. Movie Night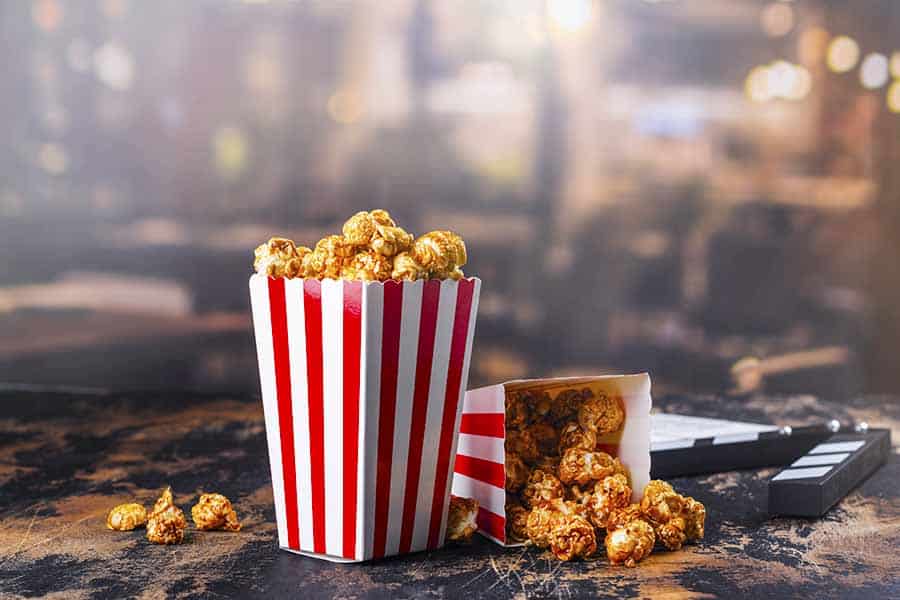 Recreate the fun of a movie night for Valentine's Day for a relaxed evening at home. You can opt for take-away food or popcorn and choose the movie from your favorite time or theme.
Lock the doors, switch off the phones, and settle in to spend time together with an old or new film and each other.
6. Surprise Her with a Home Pamper Night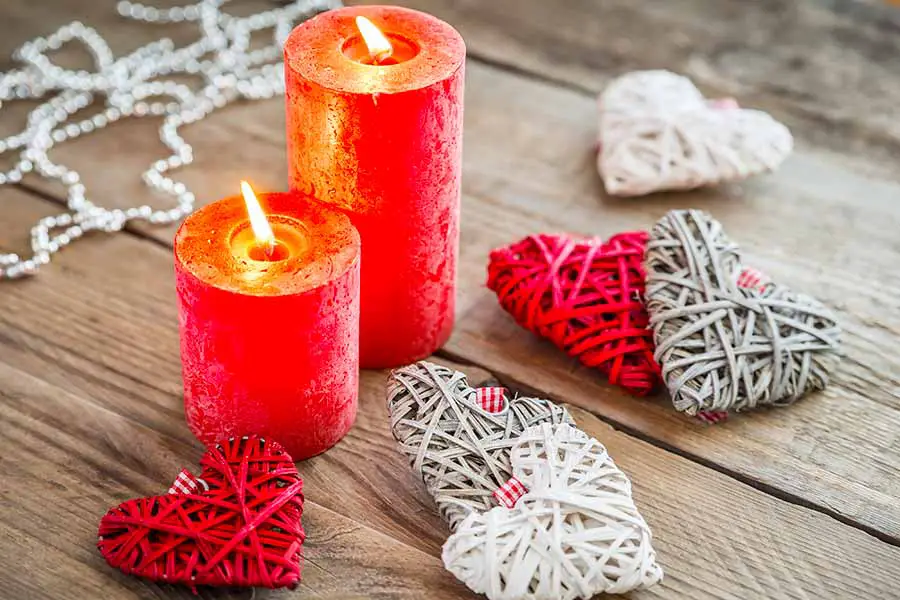 Plan a special night in with a candlelit meal for two and soft music playing. When she comes in tired and grumpy from work, her spirits will lift when she sees your surprise.
Complete the pamper night with a surprise massage – foot, hand, or head. You don't need a high level of skill as you can learn the basics with a free online lesson.
The Valentine's Day gift is that personal touch that says you care for her comfort.
7. Games Night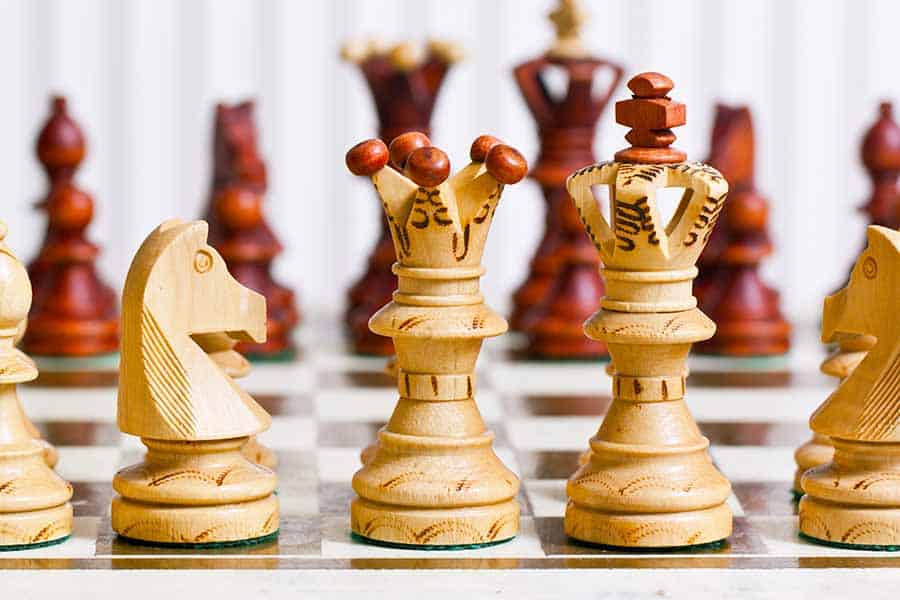 Similar theme to movie night, but this time you opt for games as the evening entertainment. Digital or board, it doesn't matter providing the game appeals to both of you and works for two players.
Quiz games are light and entertaining, but you may prefer to race each other with all the spills and thrills of a classic racetrack.
It's your evening, and you choose the fun!
8. Bowling or Other Physical Activity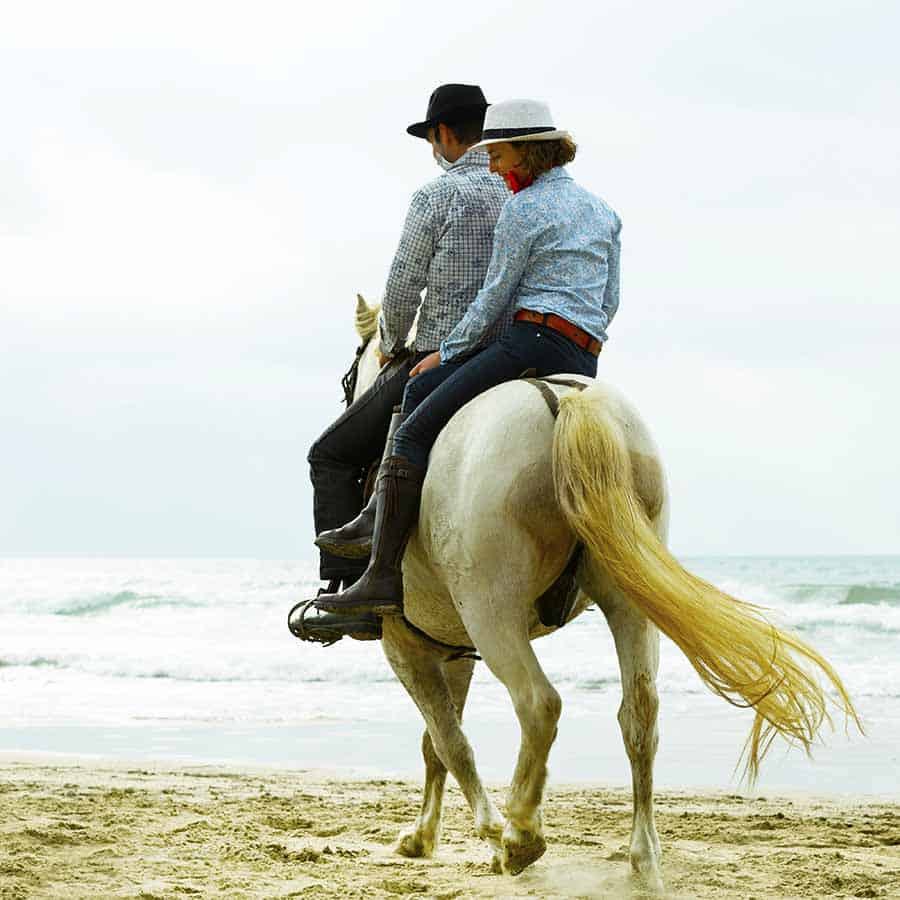 Everyone needs more physical activity to stay healthy and keep mobile. Instead of piling on the calories on Valentine's Day, opt for something you can do together that gets you moving.
Ten-pin bowling is available in most towns and cities and straightforward for complete beginners. But there are so many other opportunities to spend a couple of hours doing something fun and physical together.
Your options depend on what facilities are nearby but consider pool, table tennis, ice skating, and horse riding. Some activities you can turn up and do as a one-off and others you can book as a taster session.
Your Valentine's Day date may just give the two of you a whole new interest to share!
Surprise Gift Ideas for Her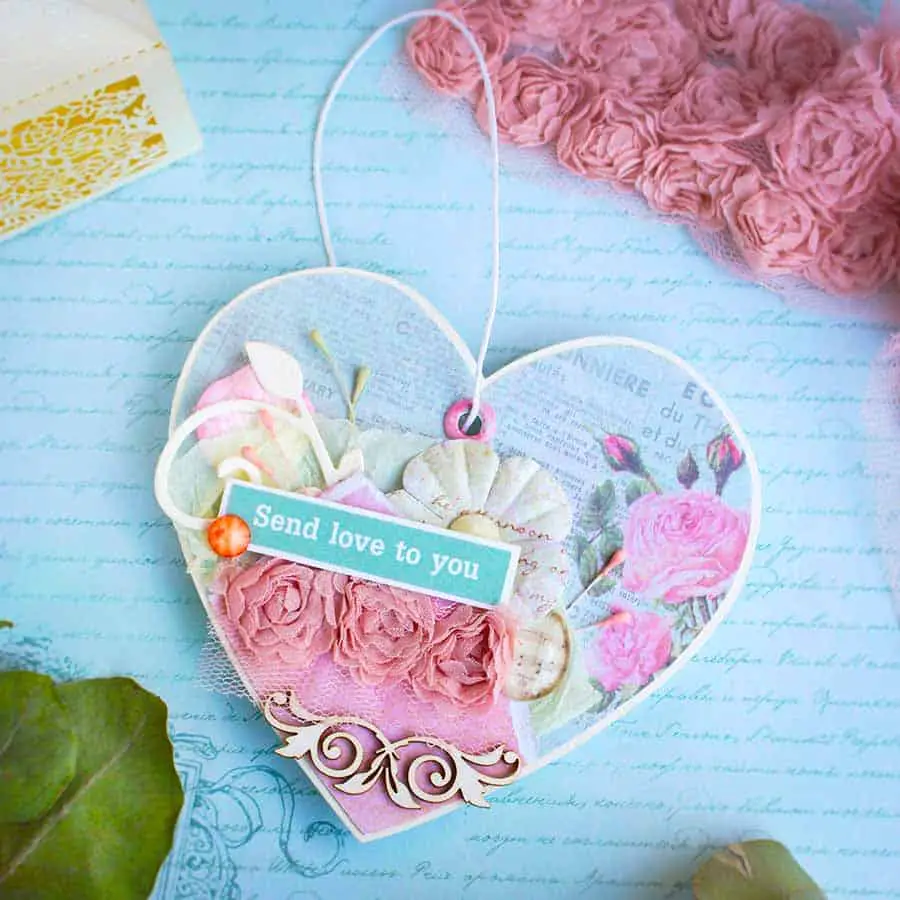 Surprising your life partner with a gift is more challenging the longer you have been together. The best tactic for a surprise gift is one that delights and charms.
Valentine's Day is for fun, cute and frivolous gifts, but there is some room for personalized practical gifts.
Make it Personal
Memory books are a joy for the person receiving them and for their descendants.
Take a rustic photo album and fill it with the photographic evidence of your years together. Add some personal handwritten captions remind her of the fun and laughter that built your life together.
Jewelry for Her
Jewelry needs to be meaningful. Most women have plenty of jewelry but wear only one or two pieces.
If you are not investing in an expensive, future heirloom, opt for fun and quirky – earrings with hearts, brooches with cupids, or handbag charms.
Fun jewelry can be worn every day and changed with the seasons; it makes an ideal small token of your affection.
Flowers for Her
A single red rose is a Valentine's Day classic and at this time of year tends to be overpriced. You can change your approach to flower giving by giving a living plant.
A charming teapot planted with pansies or a miniature rose provides a lovely display that lasts far beyond a mass-produced hothouse rose.
Consumables for Her
Chocolates and candies are Valentine's Day staples.
You can mix it up by giving a selection of teas, coffee, hot chocolate, cookies, wine, or fruit. If you decide on a tea selection, look for an exotic range of Chai or a bubble tea kit. The idea is to surprise with something different.
Presentation is the best way of showing you spent time and effort on choosing the gift. Look for decorative tins and baskets as part of the gift package.
Other Items for Her
Internet shopping lets you access items from around the world and have it with a personalized message.
You have had years of living with your partner, so think about her hobbies or interests. Then decide if you are going for a practical or decorative item or both.
A keen knitter will already have all the knitting needles they need, so look at accessories – like row counters, stitch markers, or a ceramic pot to keep the wool clean and safe.
Whatever the hobby or interest you can think around the subject to come up with an exciting gift that she will enjoy using but not have thought of for herself.
Surprise Gift Ideas for Him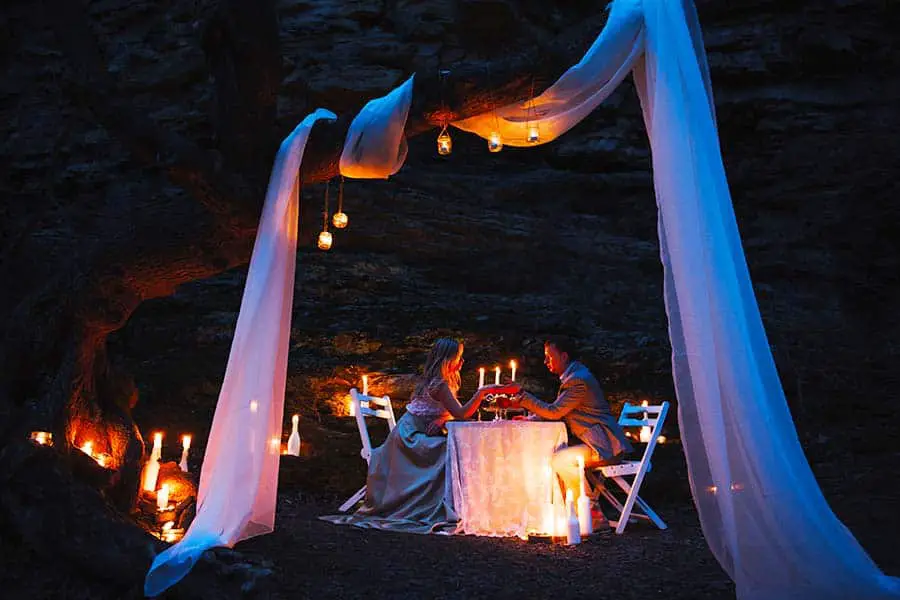 Men tend to buy what they want as soon as they realize they want it. This habit makes it challenging to buy that special gift for the man in your life as a surprise Valentine's Day gift.
Make it Personal
Assemble a collection of printed photos of both of you, showing the good times, the dramatic events, and the funny moments.
Either buy a large frame or have one custom made to hold a photo collage of your love for each other. Try and include an image from each year you have been together.
You could go a step further and have your montage of photos printed as a unique jigsaw for you to complete together before mounting in the frame.
Jewelry for Him
By now, he probably already has every item of jewelry he is ever going to wear – his favorite cufflinks, watch, rings, and tie clips.
Your options are to upgrade (more expensive) or for a smaller budget to buy a fun item to wear on the day. Heart-shaped cufflinks or a monogrammed tie pin or money clip are sweet gifts.
Flowers for Him
Men hardly ever get given flowers, yet men do adore flowers. Usually, the only way they get to express this affection for flowers is by growing them.
If you haven't thought about buying him flowers before then, it will surprise him this Valentine's Day. The best options for flowers for men are the exotic orchids or an oriental bouquet with green chrysanthemums.
Alternatively, opt for a living plant arrangement for the home or office House plants can improve air quality and reduce pollution.
Consumables for Him
After all these years, it's no surprise that the man in your life likes candies, chocolate, cookies, tea, coffee, wine, and fruit. Something to eat or drink that is different from the usual products is always welcome.
If he doesn't function in the morning without his favorite beverage, consider a selection of coffee or teas together with a personalized mug.
Other Items for Him
The standard rules of gift-giving for men apply – replace something worn out, upgrade something he uses every day or buy him more of what he gets himself.
Digital printing means you can personalize almost any item with photographs and text.
Excellent Valentine's Day gifts involve hobbies and interests and some subtle interrogation in the weeks leading up to the event.
Gadgets tend to appeal to men of any age along with a return to childhood with a Lego model or other construction kit like those produced by Metal Earth.
Meaningful Words for Valentine's Day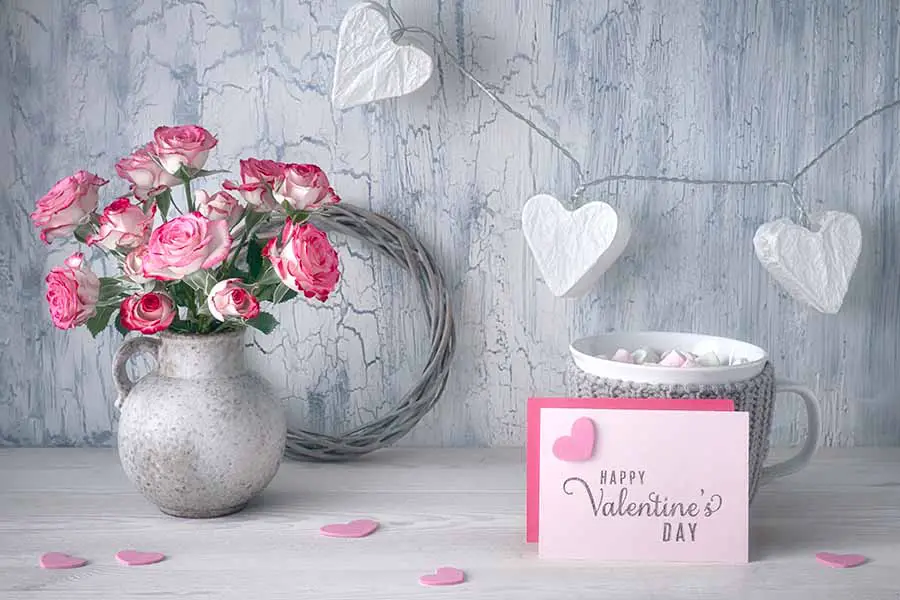 No occasion is complete without the exchange of a card, but what exactly do you write in it? You can sign your name and leave it at that, or you can include a memorable quote.
Love and romance make you feel good, and you need the words that express your heartfelt sentiments. The internet has hundreds, if not thousands of quotes about love that you can borrow for your own Valentine's Day message.
The classic "Come grow old with me" from the poet Robert Browning expresses the quiet contentment of two people who grow together as the years pass.
The other famous quote is from his wife Elizabeth Barrett Browning – "How do I love thee, let me count the ways."
Both these poetical expressions of love lend themselves to tailoring by you for your partner with the addition of a few phrases drawn from your shared experience.
For example:
"Come grow old with me, and we shall share a book collection, two dogs, and a love of Chinese take away."
Or:
"How do I love you? Let me count the ways; I bring you hot soup when you are ill, I pick up your socks and only complain a little."
If Browning's poems don't appeal to you, then you can choose many other words from poets, philosophers, and writers.
On Valentine's Day, the words that will mean the most come straight from your heart and express what your actions have been showing day by day for many years!