16 Luxury Gifts Exclusively for High-End Corporate Clients
The relationship between a Company and a Client is valuable to both corporate partners and like any relationship needs careful nurturing. The careful, strategic giving of gifts at key points reminds the client that they are both appreciated and valued.
Luxury gifts for corporate clients need to be high-quality to indicate that the award is to a valued partner and unusual enough to stand out from the crowd of generic gifts.
The choice of luxurious corporate gifts also reflects the value of the relationship and sends a message about the quality and values of the company giving the gift.
The exact high-end corporate gift will depend on the relationship and the individual – a present in a business line like a pen or a briefcase, or a more personal offering for the individual and their family.
Many items make excellent high-end corporate gifts – consider this selection of beautiful, practical and surprising rewards.
1. Bonsai Tree
The language of the bonsai tree is superficially straightforward – a lovely tree in miniature.
But, like the language of flowers, the gift of a bonsai tree can have another meaning – a long and fruitful relationship that needs careful nurturing. Each tree and each link is unique and the gift of a beautiful living tree will impress anyone who receives it.
A bonsai tree is a suitable gift for a client who appreciates culture and the natural world.
2. Vintage Red and White Wines
A bottle of wine, along with a box of chocolates has become a mundane gift in many circles.
A selection of, or one unique vintage wine elevates the gift from the routine generic gift-giving to a thoughtful surprise! The packaging and the information accompanying the gift reinforces how valued the person is to your organization.
Quality wine is a premium corporate gift that is welcomed by all ages and genders at every level in a client organization.
3. Whiskey Decanter Gift Set
A whiskey decanter set (a decanter and two or four glasses) is a status symbol, featured in films as the powerful wealthy man's office accessory.
This gift is for a person of quality and straightforward to engrave for a unique touch. This expensive client gift suits senior managers of either sex.
4. Personalized Leather Business Portfolio/Notebook/Organizer
Some business relationships need a practical gift with a personal touch.
Leather is a luxurious material that improves with the careful polishing of constant use.
A personalized business gift like a portfolio or notebook gives years of quiet enjoyment. It is a gift to accept and enjoy without guilt – luxurious, personal and practical.
Black and brown are classic colors that stay in fashion for years, while a more exotic color needs an excellent knowledge of the recipient's preferences.
This type of unisex expensive client gift suits the person who is ambitious and aiming for the top, but is still on their career journey.
5. Luxury Leather Briefcase
A briefcase today will easily carry a laptop as well as papers and is an excellent accessory for the professional man or woman.
As a premium corporate gift it is a high-value and subtle acknowledgment of the other person's professional standing. This present matches the ambitious young professional of either sex.
The choice of color can reflect your shared values and tastes in your professional relationship.
(source)
6. Traditional Chinese Tea Set
A Chinese tea set includes a teapot and teacups and is either porcelain or ceramic. Attractively gift boxed it is an artistic decorative object or a practical gift.
The type of present that surprises and delights the recipient in equal measure!
This unique gift is best for the client who receives many corporate gifts as a result of their position because it provides variety and draws attention to the thoughtfulness of the gift-giver in a positive way.
7. Traditional Japanese Tea Set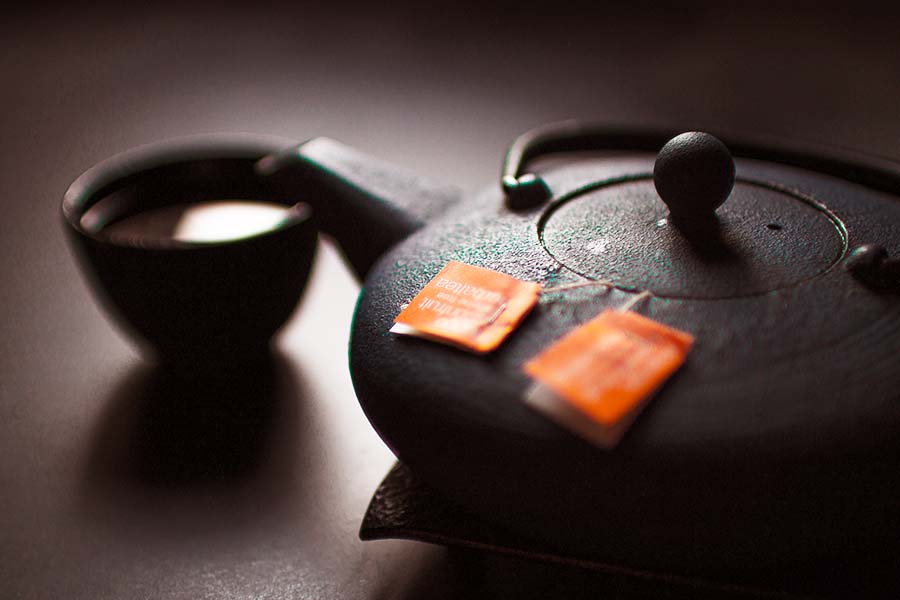 A classic Japanese tea set is of cast iron, ceramic or porcelain. The gift is decorative or practical depending on the recipient.
It is a gift that stands out from the run of the mill flowers and chocolate as it indicates that more thought went into choosing an unusual gift.
This premium corporate gift suits clients of either sex who work with you for a reasonable number of years as it indicates that they have moved out of the generic bottle of wine and chocolate box category.
8. Aged Chinese Teas
Pu-erh tea is aged and fermented in the Yunnan province of China. It is unique with a distinct flavor and scent, packed with healthy antioxidants.
It takes up to decades to produce and comes with a host of attributed health benefits.
A gift of aged Chinese tea implies that the person receiving it, is cultured and sophisticated enough to appreciate the high-quality nature of the unique teas selected.
Furthermore, teas are trending corporate gift ideas in the business world due to their unique appearance and considerable appeal among those who appreciate quality and sophistication!
Tea is genuinely a versatile gift for all gifting seasons.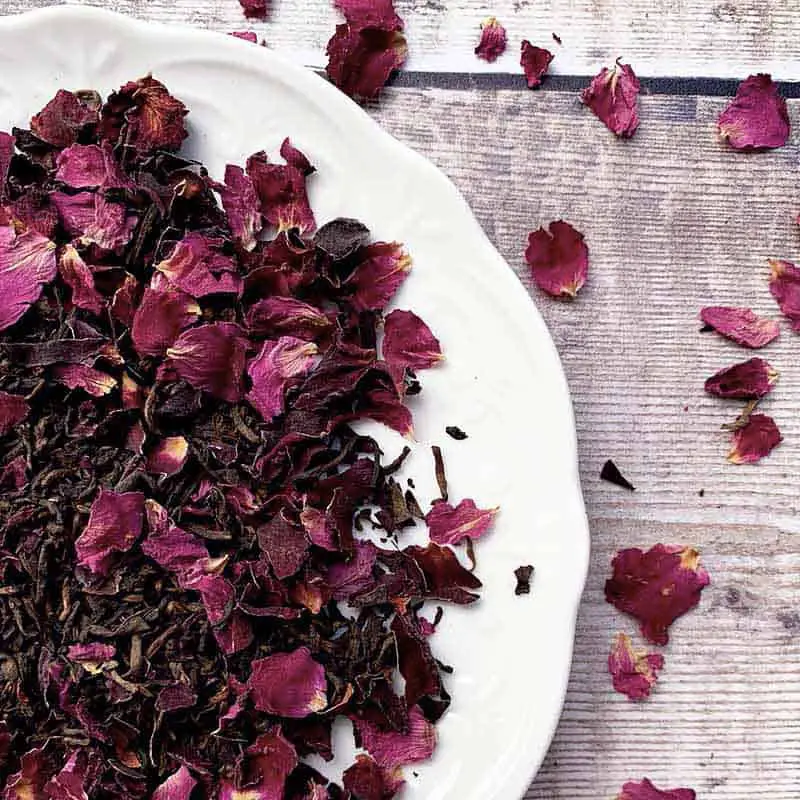 If you wish to get an aged Chinese tea gift for your esteemed client but are looking for something more unique, this exquisite blend of aged pu-erh black tea enriched with rose petals is certain to make the recipient take notice.
This premium grade aged pu-erh has a unique fragrance that has slowly built up in its years of fermentation, with an added floral sweetness of rose.
9. Exotic Coffee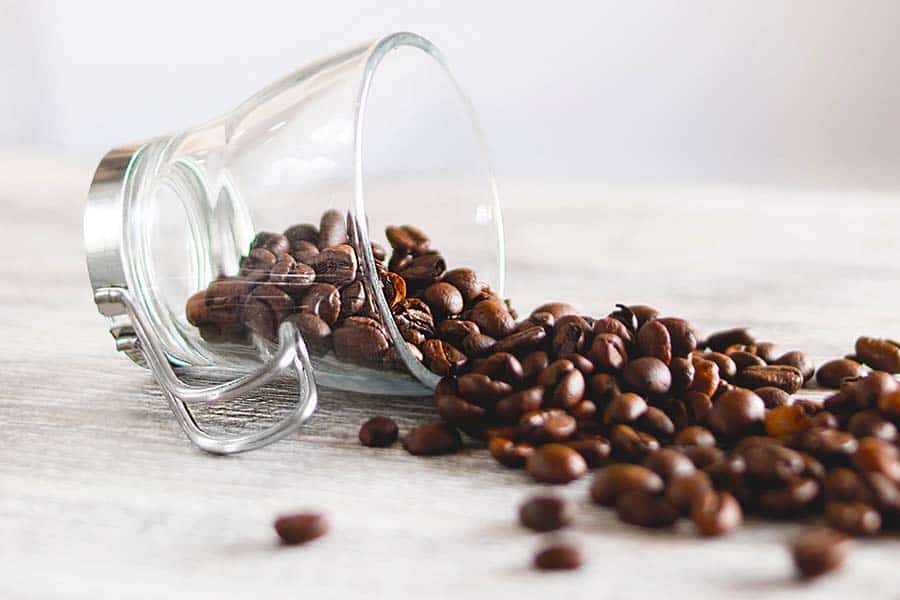 We live in a coffee culture and it is rare to come across someone who does not drink coffee.
The coffee world has its precious and unique blends and roasts like Kopi Luwak (source). It is a coffee made from partially digested coffee berries that have passed through a civet cat and produces a coffee with an exceptionally smooth taste.
There are many other coffees with their unique histories that make exotic gifts as beans or ground for ready use.
Coffee is an appropriate gift for both sexes and at any point in the client relationship. The gift of coffee will delight all ages but younger clients will appreciate the thoughtful and unique nature of the present.
10. Coffee Machine
A coffee machine that takes a measure of high-quality aromatic coffee beans and turns it into one perfect cup of coffee.
The best gift for demonstrating that the recipient appreciates quality – that they would drink one excellent cup of coffee rather than an endless amount of instant.
A coffee machine is an acceptable gift for all ages and genders but welcomed by the type of client who is physically active and actively eating healthily.
11. Gourmet Food Basket
A food hamper is a welcome luxury gift in all circumstances. A gourmet food basket elevates the present into the select category that pampers the recipient.
The gourmet basket can focus on one food like cheese or a more extensive range of products.
The luxurious hamper is a useful gift for managers at all levels – they can choose to keep it for themselves or generously share it with their team.
It's a gift that is universally accepted and for all seasons. However, if you're getting gifts for visiting foreign clients consider these culture-specific corporate gifts so you're certain to give something the recipient would appreciate!
12. Luxury Body & Bath Gift Set
A gift is an expression of a relationship. A high-end corporate gift needs to be appropriate to the circumstances and the individual receiving it.
Everyone enjoys some quality pampering time and a gift of body and bath products acknowledges that while allowing some room for personalization, especially if gifting to many recipients on one occasion.
Beautifully packaged and with gender-specific contents this luxury corporate gift is ideal given during conferences, training events or any time where the client is away from home.
13. Dinnerware Set
A dinnerware set is a high-status gift that speaks to a long-standing and profitable relationship with an individual.
It shows time devoted to selecting a unique gift for the individual and that the relationship is valued.
This present is best for a client with at least a ten-year relationship with the company and is suitable for either sex.
14. Premium Headphone
We live in a busy nonstop world where we all plug-in and listen to different media in the same space as other people.
Headphones, especially premium or noise-canceling headphones are a thoughtful gift that gives the recipient private space in a crowded world.
Headphones are an excellent present for a client that regularly travels for work and suits men and women.
15. Luxury Pen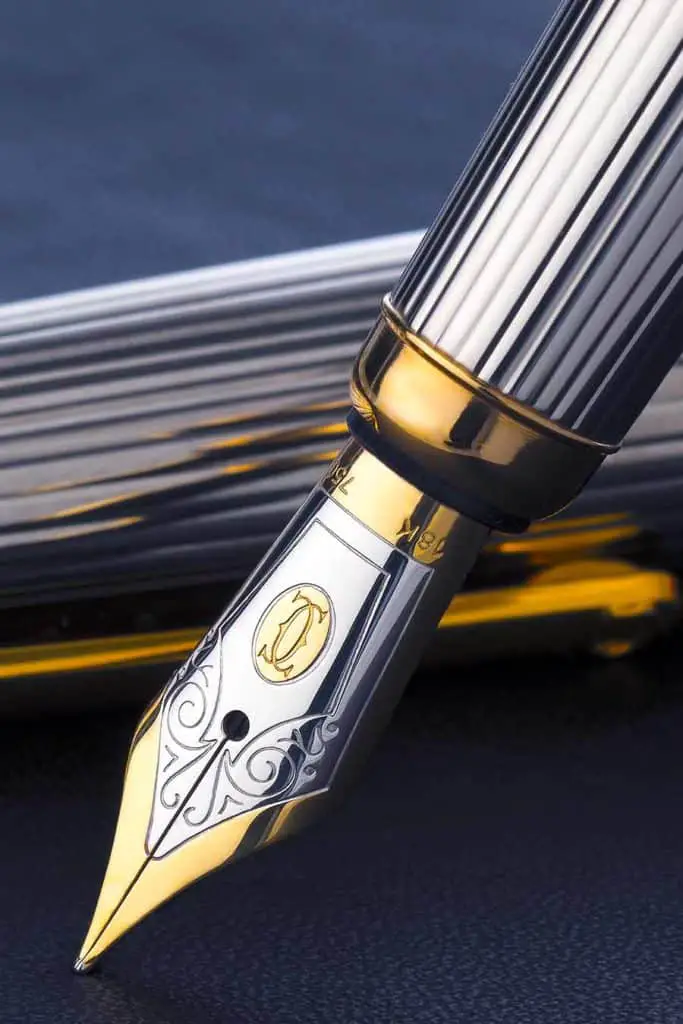 A beautifully designed fountain or ballpoint pen is a joy to own and use. In this digital world when we need a wet ink signature, it is an occasion that deserves a quality pen.
A gift of a quality pen from a known brand like Montblanc (source) or Caran d'Ache (source) is a delightful surprise for the recipient and is straightforward to personalize further with an engraved special message.
It's a VIP corporate gift that you'd reserve for the select few! You aim this gift at the man or woman who is a regular decision-maker or the indispensable note-taker.
16. Exotic Island Event for Two
A truly luxurious gift is the experience of quality time with a loved one. Many island destinations across the world can provide this unforgettable experience.
The Maldives offer sparkling blue seas among the coral atolls. Bali provides a choice of a tropical island, culture or a volcano for the more adventurous couple.
Then there are Seychelles, The Cook Islands and Fiji, all of which provide the picture-perfect never-to-be-forgotten tropical island break.
This significant and substantial gift is appropriate to the man or woman who runs your client organization.
They may choose to re-gift it to another, but when offering such a desirable prize to cement an excellent working relationship you act with careful courtesy to show respect to the business owner.