18 Father's Day Tea Gifts That Dads Would Treasure
DISCLOSURE: TEA UNBOXED IS A PARTICIPANT IN AFFILIATE PROGRAMS WITH AMAZON AND OTHER SITES. WE ARE COMPENSATED FOR REFERRING TRAFFIC.
Fathers and stepdads tend to be hard to buy for, and as a result, they end up with generic gifts of clothing, books, and CDs.
Does your father drink tea? Would you describe him as a tea lover, adventurous, and willing to try new ideas?
Tea is a versatile, practical, and affordable theme for Father's Day or any gift-giving occasion – birthday, Christmas, etc. – for dads, grandpas, and every man in your life you want to get a gift for.  You can tailor the gift to his preferences and your budget.
This Father's Day tea-otally surprise and delight him with a tea-related gift!
Teapots
A teapot allows you to brew tea for one or two or a crowd. Teapots come in all shapes and sizes and reflect the cultural traditions and habits of their origins.
1. Handmade Yixing Clay Teapot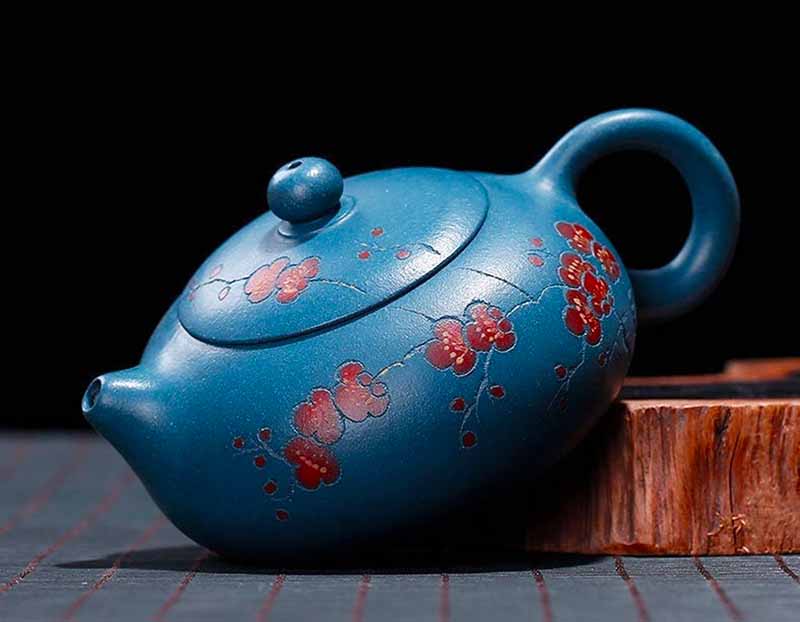 Dads like cute things too, and this clay teapot has a tactile rounded shape with a stubby spout and is perfect for brewing black, oolong, and pu-erh tea. You can use it for other teas like green, white, or herbal.
Yixing clay (also called purple sand) produces remarkable teapots in a traditional style dating back to the fifteenth century in China.
The clay absorbs some of the tea, so a tea enthusiast will only brew one type of tea in the clay teapot. Don't wash it with soap and water, simply rinse with clean water – preferably hot water – and let it air dry.
The Yixing clay teapot builds up a coating that contributes to the flavor profile of the tea. If your father is devoted to one type of tea, then this clay teapot will enhance his enjoyment and will improve with regular use.
The overall design and color of this teapot make it a suitable gift for younger dads – new dad, your son, son-in-law – or perhaps even a vegan dad.
2. White Mud Tea Kettle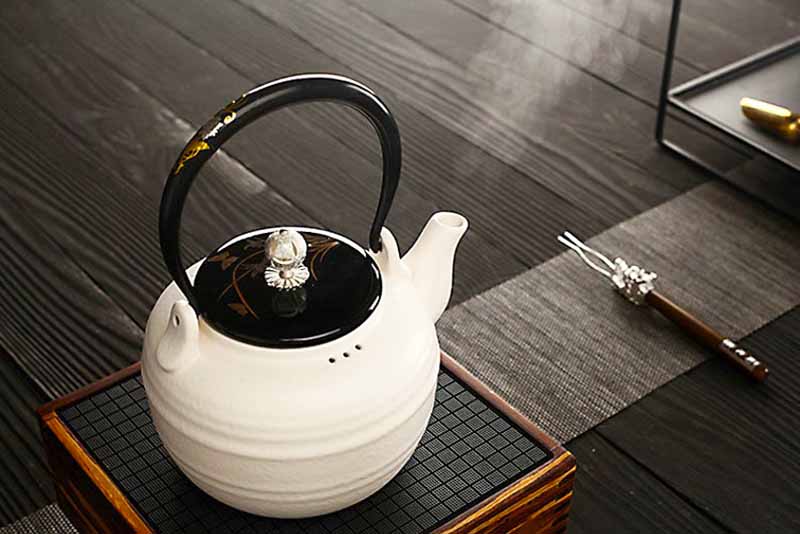 A tea kettle is a vessel for heating water to the correct temperature for brewing the perfect cup of tea. An elegant classic white tea kettle can heat water for a teapot or teacup, or it can serve as a teapot.
Combine this beautiful white mud tea kettle with a heating plate, and you have the ideal addition to a corner of a man cave, office, or workshop. When it's time for a tea break, your Dad can do it in style.
White is a stylish and timeless color for working men – so if you're the wife buying your husband a tea gift or you're getting a gift for a tea drinker who also has white as one of his favorite colors, then this will be a fitting gift.
3. Traditional Chinese Designer Teapot with Engraving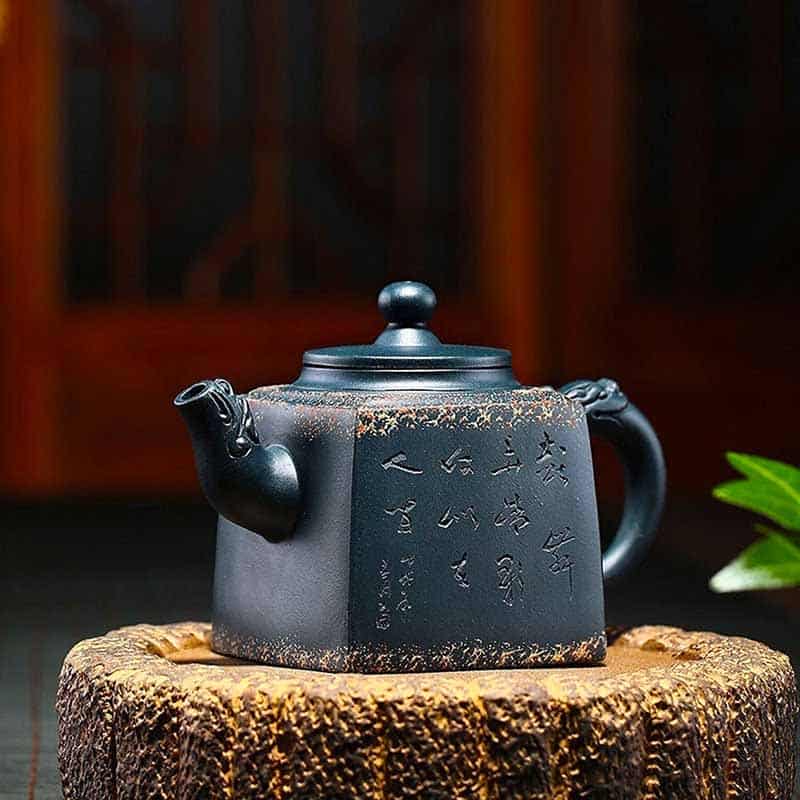 If you are buying your Dad a teapot for Father's Day, this traditional square-shaped teapot is elegant and stylish with a masculine vibe – thus perfect for older dads, grandpa, and veterans as well.
Does a square teapot influence the quality of the tea? Some green teas need a short brewing time to avoid bitterness. Rolled Oolong teas need a broader pot to give them room to expand and release their flavor.
If your Dad has an enquiring mind gift him this elegant teapot and set him a puzzle – does the shape of the teapot affect the taste of the tea?
Teacup
4. Chinese Glazed Gaiwan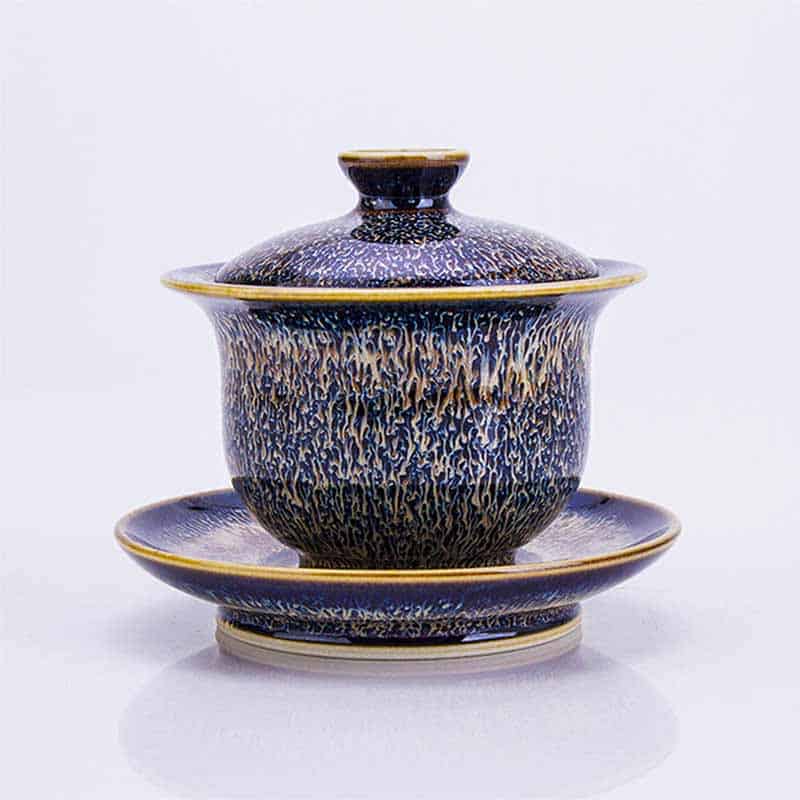 A gaiwan is a combination of tea brewing vessel and cup. This stylish three-part set – lid, cup, and saucer is the ideal way to enjoy a high-quality loose-leaf tea.
If your father knows not only the type of tea but where it grows and how it is processed to produce the flavor profile, he will love a gaiwan for his tea-drinking pleasure.
Even if your Dad is not a tea obsessive, a stylish gaiwan combined with a quality green tea is still a gift he can enjoy.
Oriental food tastes better with chopsticks, and green tea is best when brewed to taste in a gaiwan because you experience the whole range of flavors from the leaves.
Tea Mugs & Tumblers
For regular tea drinking, the fuss-free mug has replaced tea sets. There is still a place for tea sets, but quick refreshment while rushing through a hectic day means a tea mug is the drinking vessel for most people.
5. Mug with Tea Bag Pocket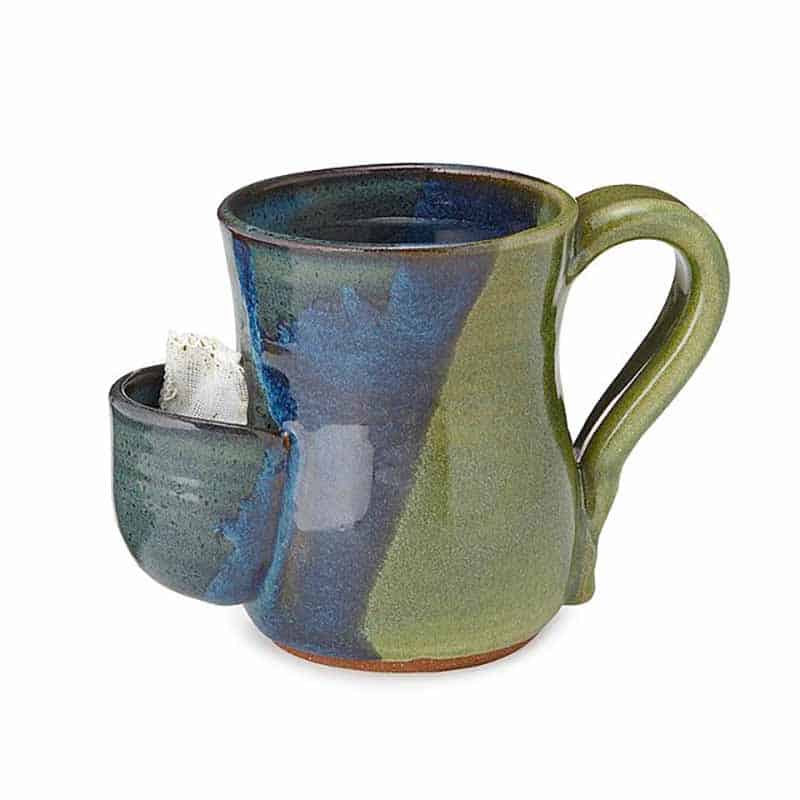 Picture the scene; you've visited the kettle, put in hot water and your tea bag, and wander back to your desk. What do you do with the tea bag?
This quirky ceramic mug has a handy pocket to either store dry tea bags ready for use or holds the used tea bag until you are ready to dispose of it. A practical design feature that will make your Dad's tea-drinking life less messy.
It's also an inexpensive but useful mug for the occasion if you're looking to get a simple tea-themed gift for your new stepdad or uncle.
6. Personalized Travel Mug
A travel mug is perfect for keeping hot drinks hot and cold drinks cold for up to twelve hours.
A personalized travel mug with durable laser engraving is even better! You can choose to have it personalized with Dad, Daddy, Papa, Father, or Grandpa, on top of any personalized message that you want to add.
A sleek, practical design in classic black or white makes a superb useable gift for Father's Day, or on any other special occasion you wish to show him how much you care.
The addition of a heartfelt sentiment or funny saying will make him think of you every time he uses it. And this gift will be used regularly.
7. Tea Tumbler with Sleeve and Tea Infuser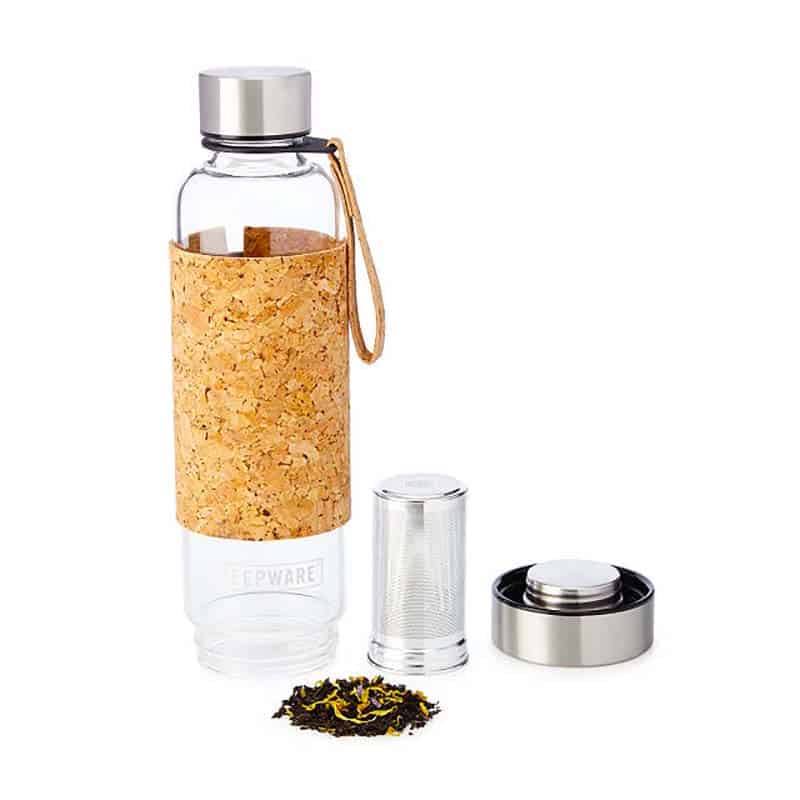 Cold-brewed tea is a summer sensation that contains fewer tannins, less bitterness, and is sweet and refreshing. Flower teas and pine oolongs are ideal for cold infusion, but any tea can be cold-brewed for a refreshing drink that is naturally low caffeine.
An infuser bottle like this model is the ideal gift to start your Dad on this refreshing journey.
The cork wraparound makes it easy and comfortable to hold with plenty of grip. It is portable and perfect for travel, gym, and days out.
Cold-brewed tea is so refreshing that many people prefer to drink it all year round for the taste as well as the health benefits.
Tea Sets
There are times when a tea set is the only way to serve tea. A man who uses a tea set demonstrates that he pays attention to details and has refined tastes.
A Father's Day gift of a tea set indicates that you appreciate that your father is a man who values the best things in life and likes to surround himself with beautiful objects. A tea set allows you to share the relaxing ritual of preparing and serving tea with your Dad.
8. Porcelain Kongfu Tea Gift Set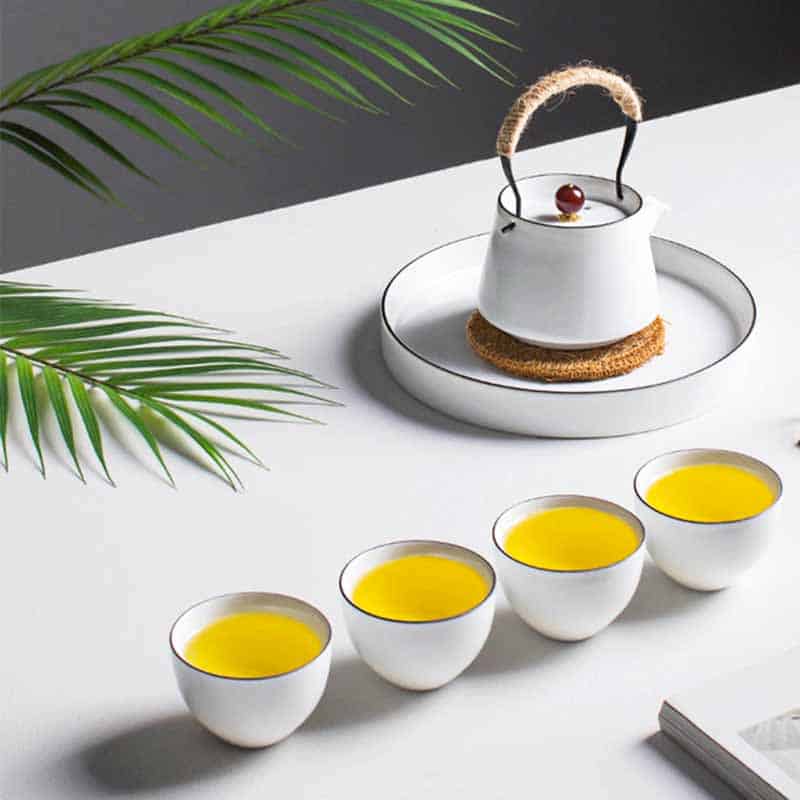 This beautiful classic white porcelain with subtle rim details is stylish and practical. The perfect Father's Day gift for enjoying tea and conversation on a sunny patio watching the world go by, and the clouds drift lazily across the sky.
This elegant tea set – teapot, 4 teacups and a tray – will fit any home décor and shows your Dad that you appreciate that he sometimes needs a quiet moment in the day to relax with a perfectly brewed cup of tea.
9. Ceramic Travel Tea Set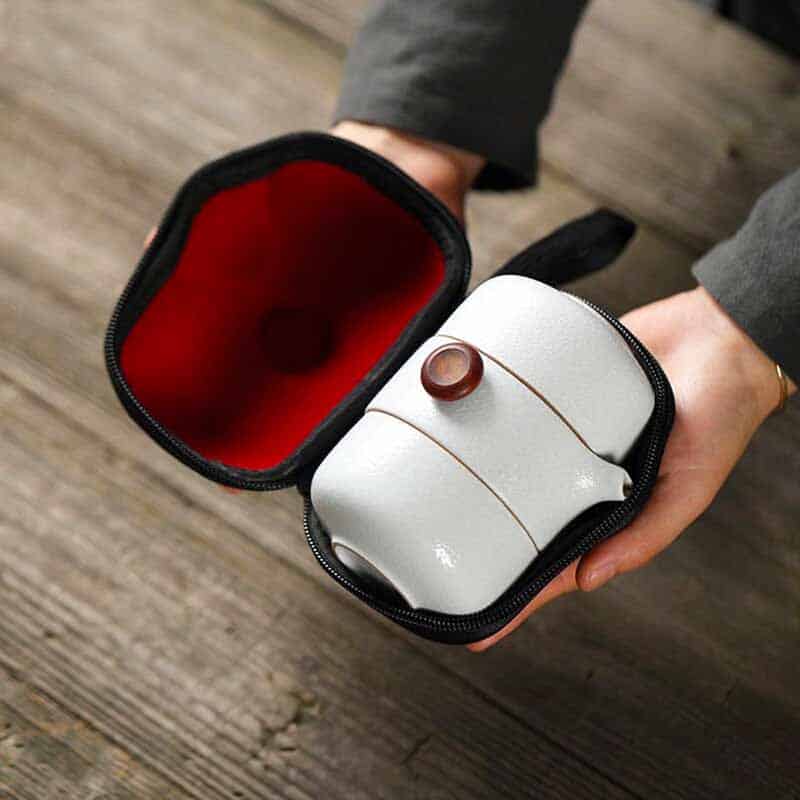 A complete tea set, containing a teapot and two cups that pack into a compact travel case. This set is available in a range of colors – white, black, green, red and gray.
This item is a lovely yet inexpensive Father's Day gift for the traveling man!
When you are away from home, having your tea brewed the way you like it, is an essential comfort and this set is stylish as well as practical.
If you're a Mom helping to buy a Father's Day tea gift on behalf of your pre-schooler or kindergartener kids, this charming and smallish gift set will help them convey the message.
10. Travel Tea Set for the Office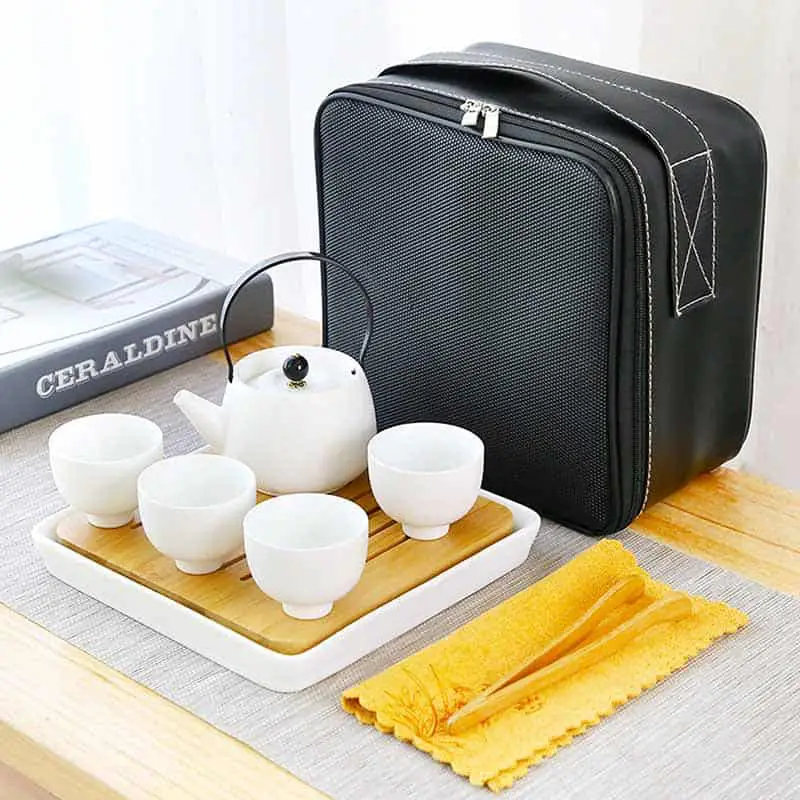 At work, it is crucial to make a good impression on your visitors.
Searching for clean mugs and arriving with a mismatched set does not give potential clients the professional appearance that gives them confidence in your services. You do not want to leave cups and teapots lying around where they can get broken or covered in dust.
This travel tea set keeps your classy tea set securely packed away in a smart square case. When unpacked, you have a clean, crisp, elegant presentation that pleases your visitors.
Give your Dad or Husband this elegant tea set for his office for Father's Day, and you give him a stylish way to impress all visitors to his office with one neat package.
Leaf Tea – Packaged as Gifts
An excellent strategy for Father's Day gifts is to present a product that is consumable – like tea. It doesn't sit on a shelf gathering dust because you use it, enjoy it, and then it is gone.
Additionally, if you choose to celebrate Father's Day with a tea party, any of these selection gift boxes will provide the beverage of choice during the event.
11. Tea Gift Wooden Box Set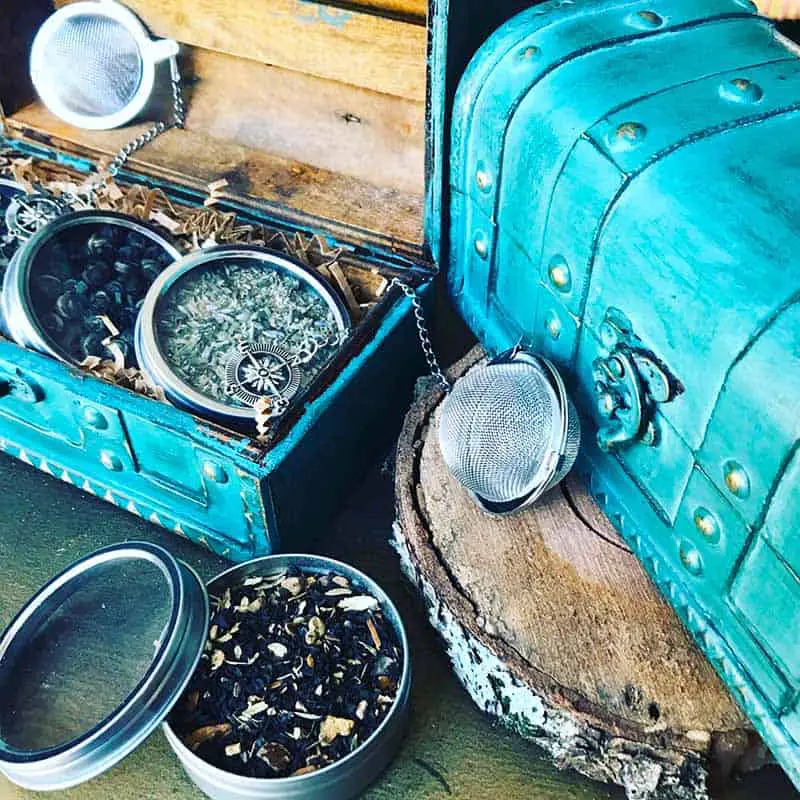 Three teas (chai, chamomile, and fruit) in individual tins, with a personalized tea infuser packaged in a wooden box, is a charming gift. The tins and the infuser are a neat way of traveling with your favorite tea selection.
It is a consumable Father's Day gift with some long-term use after he's done with the teas.
12. Exotic Chai Tea Gift Set
Chai is sweet, milky, and spicy, giving a combination of flavors and tastes depending on the precise spice mix. Western-style chai is like a dessert, and people with a sweet tooth adore it.
It's an inspired combination of milky tea and spices that you need to taste to understand why people all over the world are adopting chai as their beverage of choice.
Whether your Dad is a chai fan or has yet to try it, a selection of exotic chai teas is an unusual Father's Day gift that you can surprise him with.
Tea Towel
13. Personalized Father's Day Tea Towel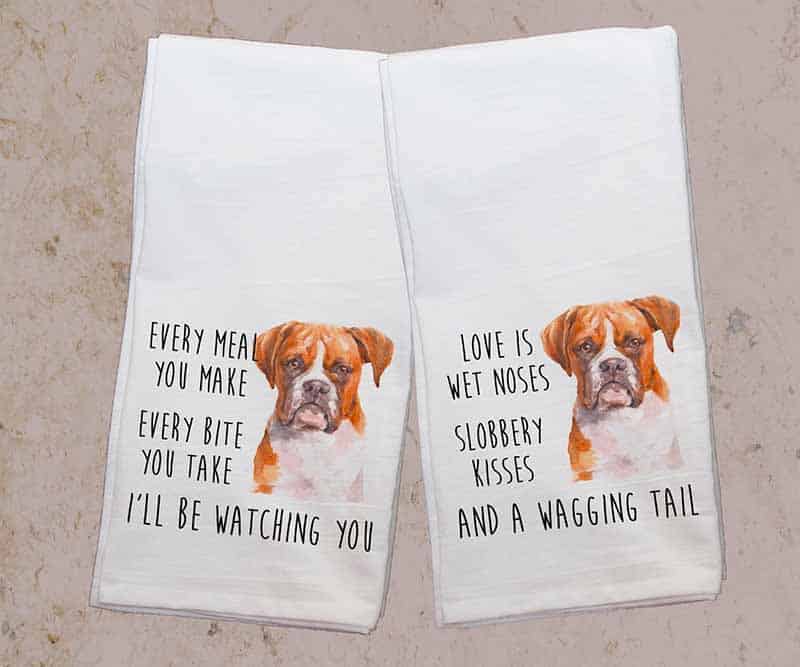 When you struggle to find a Father's Day gift, do not overlook practical everyday items like tea towels. Taking an ordinary object like a tea towel and finding a unique example of it provides a gift that surprises and delights.
You can commission a printed tea towel enhanced with photographs and text, an embroidered or a hand-written one.
This tea towel comes with pre-designed texts, or you can customize it with wordings of your own.
You can design and create a unique gift that shows your Dad a shared sense of humor, affection, or reminds him of great memories. And it is useful.
Tea Gift Basket/Hamper
14. Gourmet Gift Basket for Dad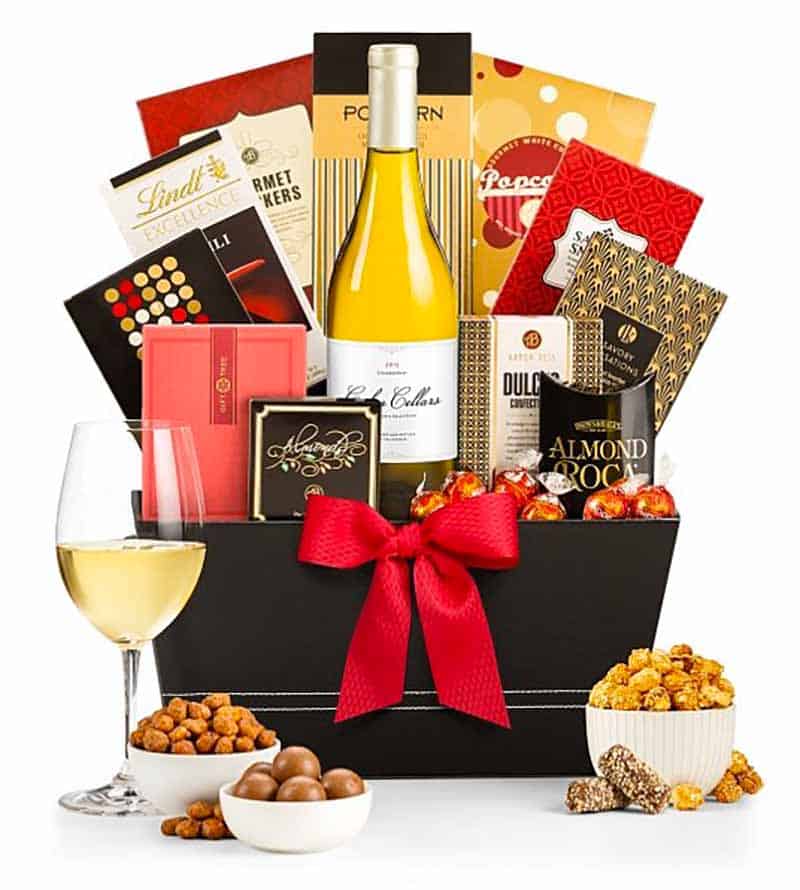 The gift basket or hamper can be purchased ready filled, or you can create your own with your selection of goodies. An excellent Father's Day gift if you are giving a joint present and straightforward to tailor to your Dad's preferences.
The list of possible inclusions is endless, but apart from tea gift baskets, you can a basket of wine, chocolates, cookies, and nuts instead – all things that Dads would love.
This present is suitable for a range of budgets and makes an excellent display when expertly gift wrapped.
Best Father's Day Gifts Under $50
15. Ceramic Tea Mug with Infuser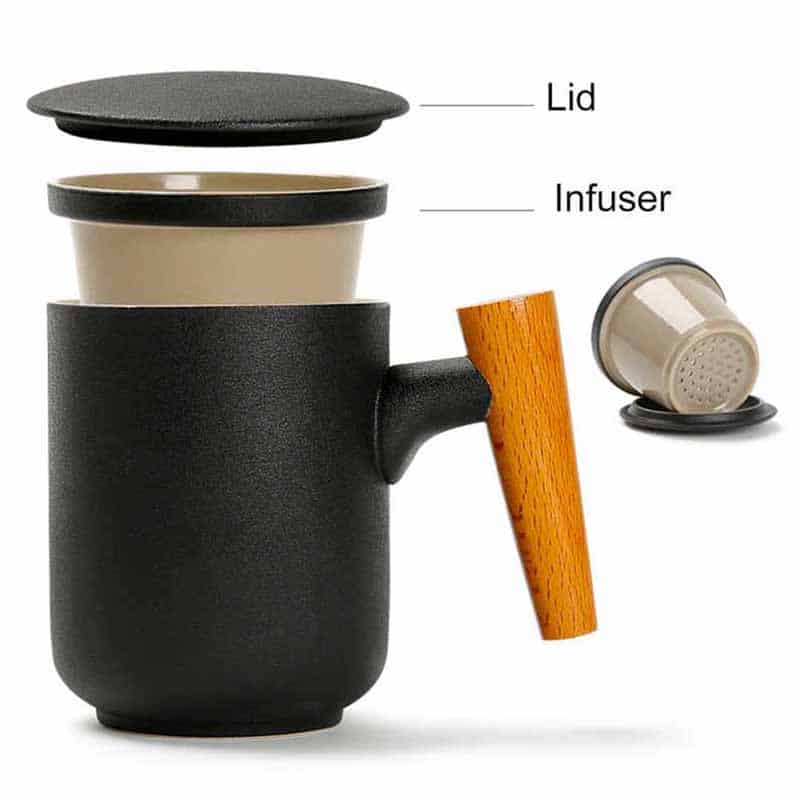 This Father's Day gift idea is a combination of a stylish mug, infuser, and teapot. It's sheer genius and is practical and versatile for enjoying a freshly brewed tea for one.
It lets you use high-quality loose-leaf tea every time you have a drink with all the speed of a tea bag and the quality of a premium tea.
It is economical as you use only as much tea and hot water as is needed for a single drink.
With a wooden handle and handsome design, it's not difficult to imagine why Dads – or any men for that matter – will not love this gift!
Best Father's Day Gifts Under $20
16. Engraved Tea Tumbler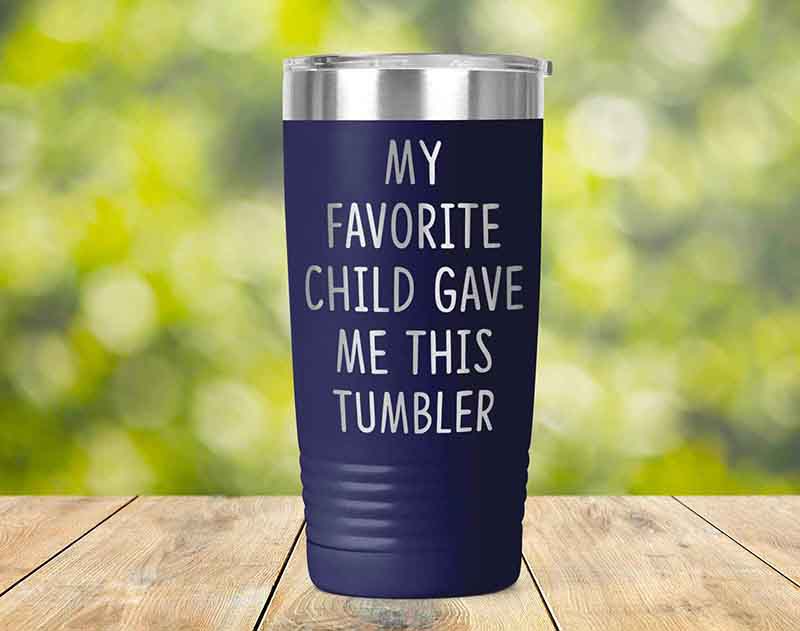 A travel tea tumbler is a practical gift that lets your Dad take his tea everywhere.
This model is designed to fit snugly into the cup holder in a car and is pleasant to hold. The tumbler is available in a range of colors, and the slogan informs the world that you (the favorite child!) bought this gift.
17. Himalayan Green Tea in a Caddy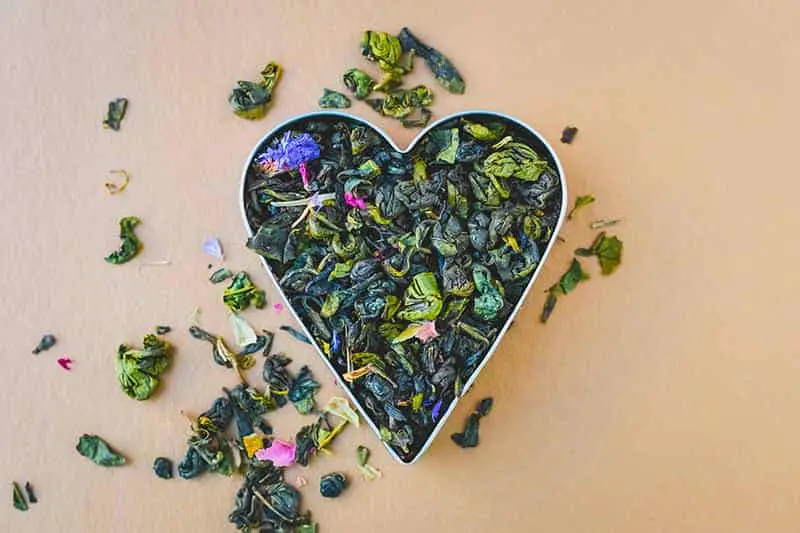 A single variety of green tea in a decorative tin is budget-friendly and a great gift.
If your Dad is a green tea drinker, then this is a superb tea for him to enjoy. It is a thoughtful, useful gift and ideal for those years when you have a squeezed budget.
Best Father's Day Gifts Under $5
18. Ayurveda (Tulsi Black) Tea
Ayurveda is an approach to maintaining excellent health by paying attention to living well. Your food and herbal supplement are an essential part of the system.
This combination of black Assam tea with holy basil (tulsi) is reputed to provide stress relief and aid memory. Regardless of potential health benefits, this tea is delicious, organic, and is kind to the planet.
It is an affordable Father's Day gift with a feel-good factor – how much the gift cost matters not.
Say Something Meaningful
Writing your Father's Day card is your opportunity to express your thoughts and appreciation for your Dad. Sometimes you prefer to express yourself with humor and sometimes with a more sentimental turn of phrase.
If you are going for sentimental messages, you could go with something like – "I bring you tears, you bring me tea, a hanky and teach me to smile" for either your father or grandpa.
You can use the classic saying from Chaim Potok – "Come, let us have some tea and continue to talk about happy things." A great sentiment to share with your husband on Father's Day.
Finally, there is the classic – "A cup of tea and family make the perfect blend."
Father's Day, at its core, is about family bonds lubricated with tea and love.