Do First-time Pregnant Moms Celebrate Mother's Day?
You and your partner are expecting your first child, but the baby isn't due to make an entrance until after Mother's Day.
Do you celebrate it?
The answer to that question isn't a straightforward yes or no. Let's think about when a woman becomes a mother. Is it when the baby is born or while he or she is inside the womb?
Books, dissertations, and lectures abound on the role and definition of what it is to be a mother, but everyone is vague about when, exactly, you can call a woman a mother.
You cannot be a mother without a child, but when a woman is pregnant, there is a child – her child. Pregnant women are mothers as much as any woman with a child running around in the world.
Motherhood is a lifetime commitment, and it begins in pregnancy.
No Mother's Day Celebration for First-time Pregnancy?
You can make an argument for not celebrating Mother's Day during a first-time pregnancy because the unborn child is unable to get out and buy a card and order flowers.
But children don't take responsibility for Mother's Day gifts until they have grown up a bit and started earning some cash. The position in pregnancy is no different from having a baby demanding a night-time feed.
Some other adult acts as the child's agent for Mother's Day.
There are occasions when you wouldn't celebrate Mother's Day – if your pregnant partner asks you not to make a fuss on that day because they are worried about the progress of the pregnancy.
Many women won't buy any baby items until after the delivery because of a fear that is unlucky. If this is the case, then they will not want to celebrate Mother's Day until they have their baby safely in their arms.
In this case, you would respect your partner's wishes – not celebrating Mother's Day does not make her less of a mother.
Yes – Celebrate Mother's Day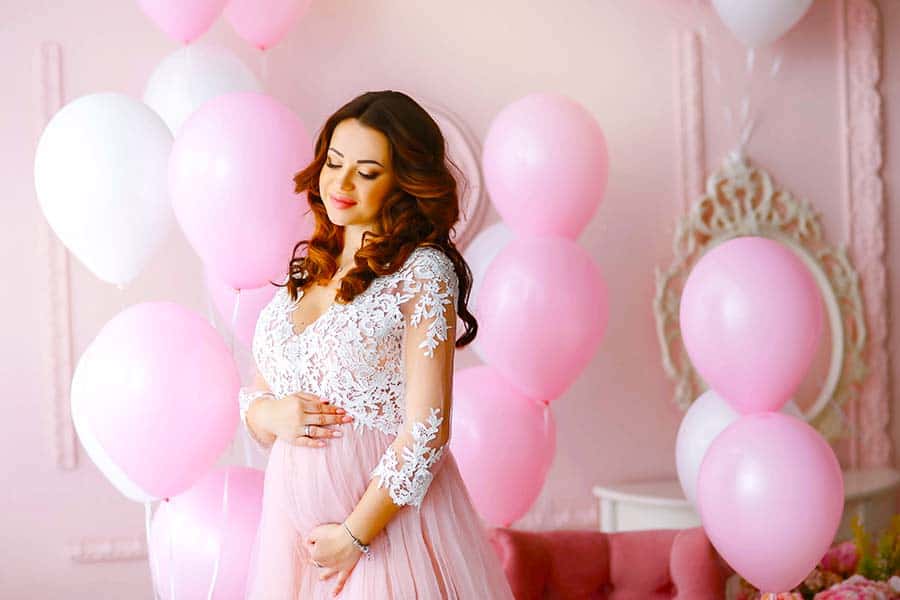 There are plenty of reasons for celebrating Mother's Day when you are pregnant for the first time.
It's an opportunity for the parents to have a fun-filled day where they can take a deep breath and relax into the idea of welcoming a child into their home.
During pregnancy, you are endlessly juggling work, medical appointments, and preparing for the impact of a baby in your home.
Mother's Day is a welcome break from the mechanics of carrying a child to focusing on the joy of having a child. It's a day when you can drop all the activity and allow yourself to cherish this stage of your life.
Celebrating Mother's Day is excellent for your unborn child – he or she feels what you feel. If you are spending a day happy and relaxed, the baby gets all those positive feelings.
Learning how the rhythm of life works happens over the nine months before birth. When you celebrate Mother's Day, your baby is part of the event.
Some pregnancies are more complicated than others, and some conditions may necessitate bed rest. A Mother's Day celebration is an ideal moment to add a break in the routine. Rather than another day in bed, it becomes a day with surprises and gifts.
You can keep the celebration to a simple gift-giving and spend the day together or have a get-together with the in-laws.
This first celebration is an opportunity to create your family tradition – does the day start with breakfast in bed or with a delivery of flowers? You choose – try out what is going to work for you and your family.
Mother's Day Celebration for First-Time Pregnant Moms
How you celebrate your first Mother's Day when you are pregnant is totally up to you. There is no right or wrong way to celebrate. You can host an event, have a quiet day, or pretend that the whole day is not happening.
Few people live their lives in isolation, so you will likely be celebrating Mother's Day with your Mom.
Now is an excellent time to consider if you want to have joint Mother's Day celebrations from now on. It's a new beginning for your whole family, and it is time to build superb memories!
Ideas for a First Mother's Day Memory
Plant a Tree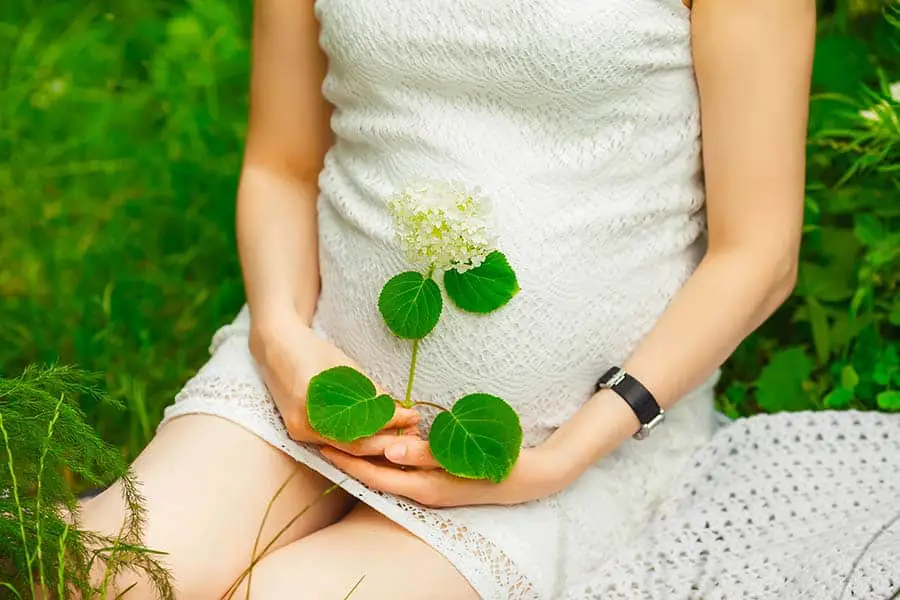 Trees are an investment in the future by planting a tree as a gift from your baby on Mother's Day you commit to a better world for your child.
Imagine if you planted a tree every Mother's Day – a whole forest or orchard for your grandchildren to enjoy!
You don't have to plant a tree on your property as there is plenty of tree planting schemes across the globe. Being able to celebrate with a picnic under "your" tree in future years is a bonus with local planting.
Start a Memory Necklace or Charm Bracelet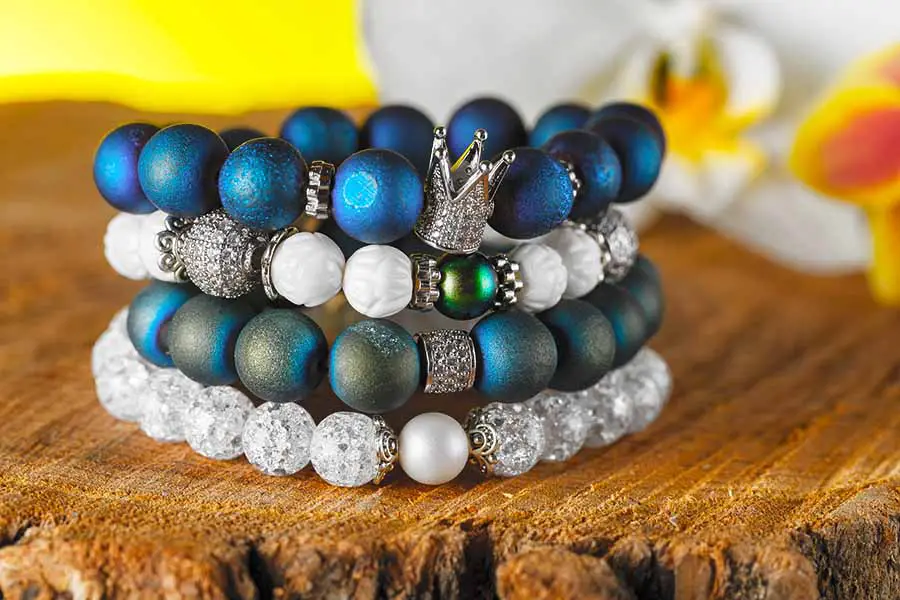 There is a charming custom of creating a piece of jewelry where you add beads and charms to mark significant events.
Your first Mother's Day is an ideal time to start that custom – a pearl for innocence or a decorative egg charm symbolizing a new life is waiting.
As the years pass by and the memory chain grows, you will be able to sit down with your child and tell the story of each link in the chain.
Write a Letter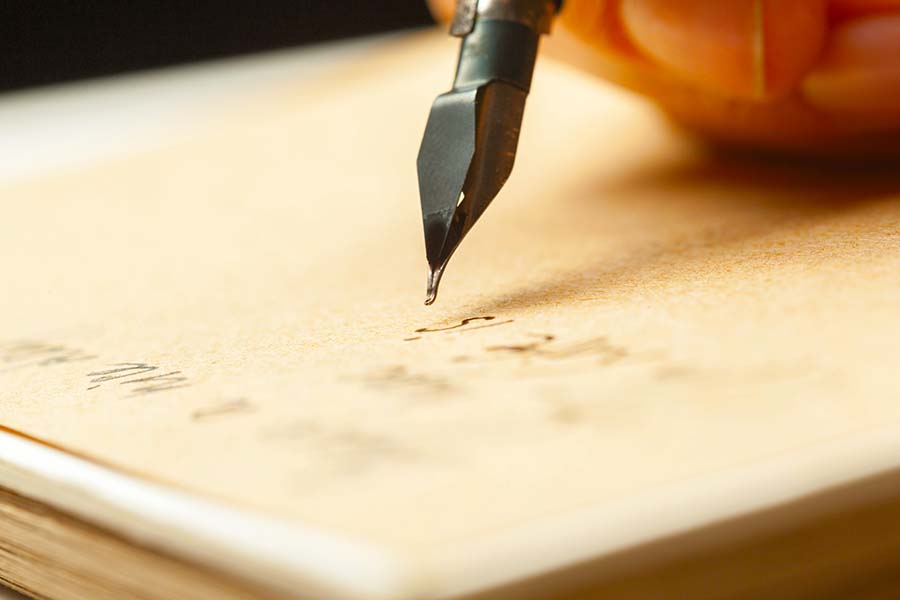 Sit down and write a letter to your unborn child (or a poem if so inclined), express your hopes, fears, and dreams for them. Seal it up and pack it away to be opened on their sixteenth birthday.
If you are looking for inspiration,
Prayer before Birth by Louis MacNeice:
or A Prayer for My Daughter by W.B. Yeats:
Start a Book of Firsts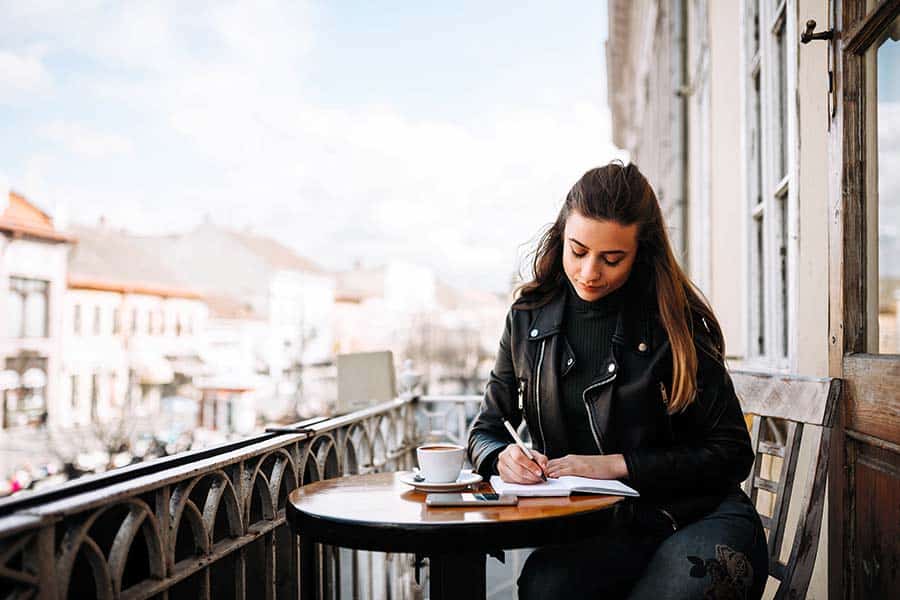 You and your child are going to experience many "firsts" together – first tooth, first steps, first day at school, so why not set out to record that journey with a book of firsts.
You can start with your first Mother's Day celebration.
Start a Mountain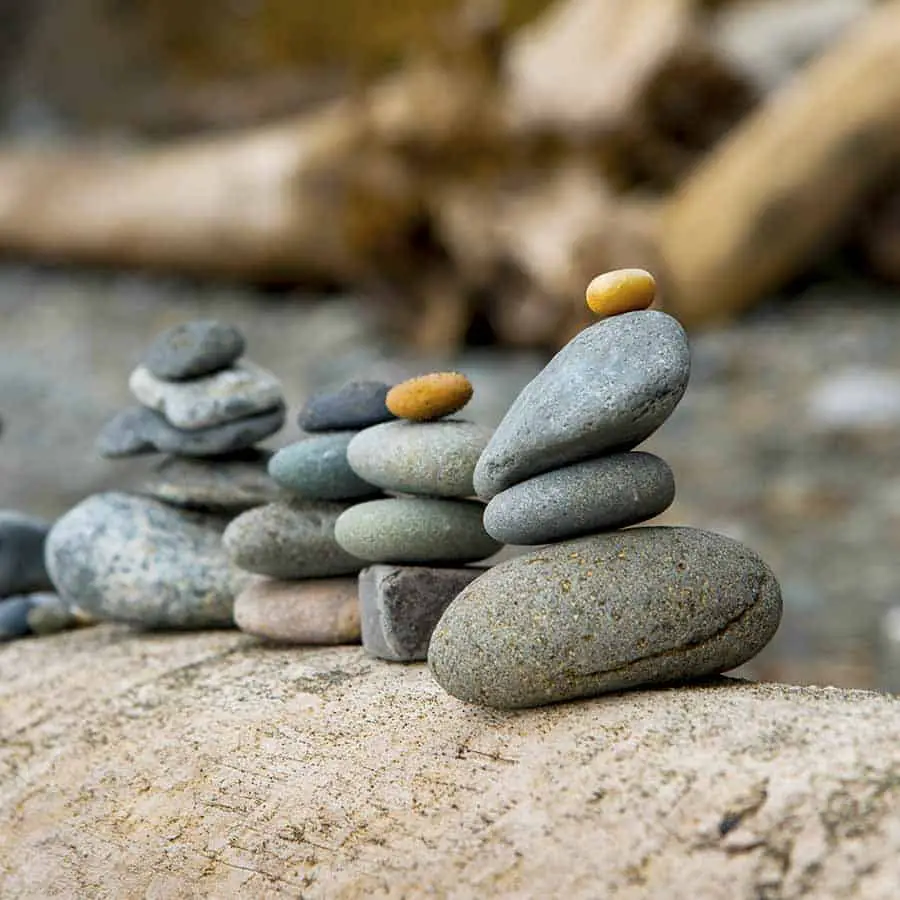 If you have a small neglected area of your garden, why not start creating a mountain of stones?
These have been used from prehistory as landmarks and memorials, typically referred to as cairns. You can often find them on hilltops where walkers each add a pebble as they pass by.
You can add a time capsule underneath to be opened later on an important date. Every year or for every significant event, add a stone to the pile and watch your cairn grow.
Start a Blessings Jar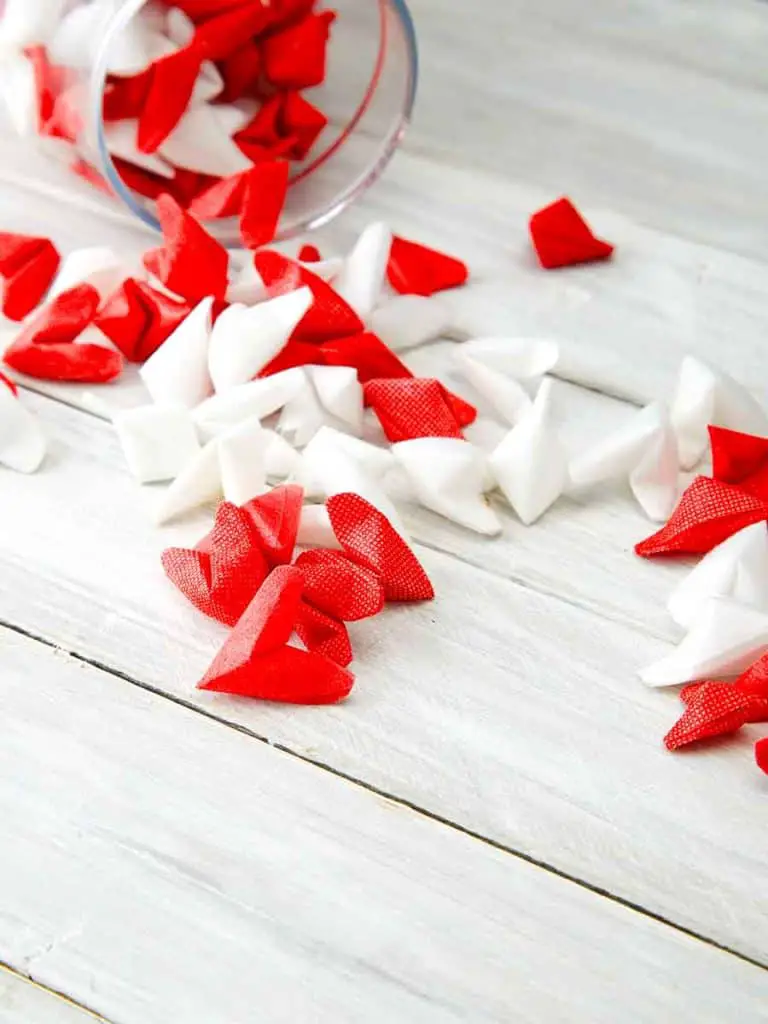 People who express their gratitude for the good things in their life are typically happier and more content in life.
A child is a blessing, so on this first Mother's Day, find a large glass or decorative jar and start to fill it with your blessings. You write what you are grateful for on a piece of paper and put it in the pot.
A decorative touch is to use an origami fold to create butterflies, flowers, or cranes from the paper. You fill the jar as, and when thoughts occur to you, if you have a down day, you can count your blessings.
Mother's Day Gift Ideas for First-time Pregnant Moms
Mother's Day celebrates the mother and the role she plays in a child's life. (For the Husband) The ideal first Mother's Day gift for your pregnant partner is personal to her or something that celebrates motherhood.
Mother and Child Sculpture
You have the generic gifts of flowers, chocolates, and scent. Or you can be creative and original with a sculpture celebrating the mother and child bond.
These feature stylized people or mother and baby animal models like big and small elephants with linked trunks. You can find a suitable ornament for any style of home décor with motherhood as its theme.
Blank Books
A new life is a blank book, but in the context of a first Mother's Day gift, you can give a beautiful book with blank pages for a journal or a scrapbook for recording all those family milestones.
Digital Photo Frame
Most photographs are digital, with a few printed copies for display.
You are going to be taking a lot of pictures in the coming years, and a digital photo frame lets you put your favorite ones on display. It is flexible, so you can change it with the seasons or update it with new pictures.
Relaxation Gift Set
Spa treatment in a box. The contents vary, but you are aiming for a girls' night in pampering session.
You can either go with universal bath products or pregnancy-specific products. Most boxes will include scented candles for relaxation.
Craft Kits
There are likely to be a few weeks in the pregnancy, when your partner has time on her hands, waiting for the big day.
Craft kits vary from elaborate to quick and easy, but they come as a complete package with all the materials and equipment needed. Excellent craft kits for this first Mother's Day are baby's first stocking or create a cuddly toy.
Alternatively, an adult coloring book with high-quality art pencils may help to fill those waiting weeks.
Gourmet Food
Due to increased appetite during pregnancy, gourmet food can look extra delicious!
Whether you're going for a simple homemade gift basket using these tried and tested gourmet gift basket items and themes, or a lovely tea gift, the pregnant mom would appreciate your thoughts on such a significant day for mothers.
Should You Celebrate Mother's Day When You are Pregnant for the First Time?
Celebrating on Mother's Day while you are carrying your first baby is your choice. There is no right or wrong answer.
You have every right to celebrate Mother's Day because your baby makes you a mother as a biological fact. In the years to come, your child will teach you the hardest skill of all – how to be a Mom.