How Much to Spend on First Valentine's Day for Your Significant Other or Spouse?
The first Valentine's Day celebration for a new couple is a landmark in their relationship. One day a year when the whole world obsesses on romantic love with all the trimmings – cards, red roses, and chocolates.
Perhaps your relationship is only a few weeks old or almost a year, does it make a difference? New connections start at any stage in your life, so is age an important factor?
New relationships are as fragile as a soap bubble, you are still in the stages of getting to know the other person. Now with Valentine's Day growing closer, you have to decide what you are going to do with the new person in your life and how much to spend.
No wonder the first Valentine's Day is stressful!
The male spending on Valentine's Day varies greatly between age groups, with the 35-44-year-old men shelling out the most at $358. On the contrary, the average female spending is around $57. For the first Valentine's Day though, reference these figures only as a guide.
Why the Fuss About the First Valentine's Day?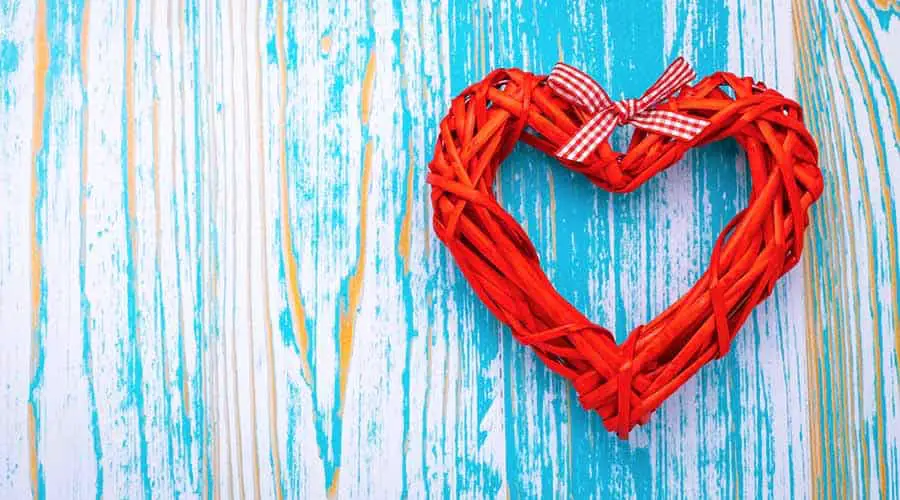 Valentine's Day is a celebration of romantic love, and how you approach treating your partner on this Day gives them an insight into how you feel about them.
There is a significant problem with the first Valentine's Day, because if you have been in a relationship for a week then what do you do for this event?
If you've been together for three months or more, then that is a different matter, you may feel that there is going to be some longevity, but a week?
If you are a woman buying for a man, is he going to run for the hills because you are assuming a deep relationship after one or two dates? If you are a man buying for a woman, are you going to prompt her to take out a restraining order by moving too fast and too soon?
The first Valentine's Day is challenging in so many ways.
New Relationship Up to Three Months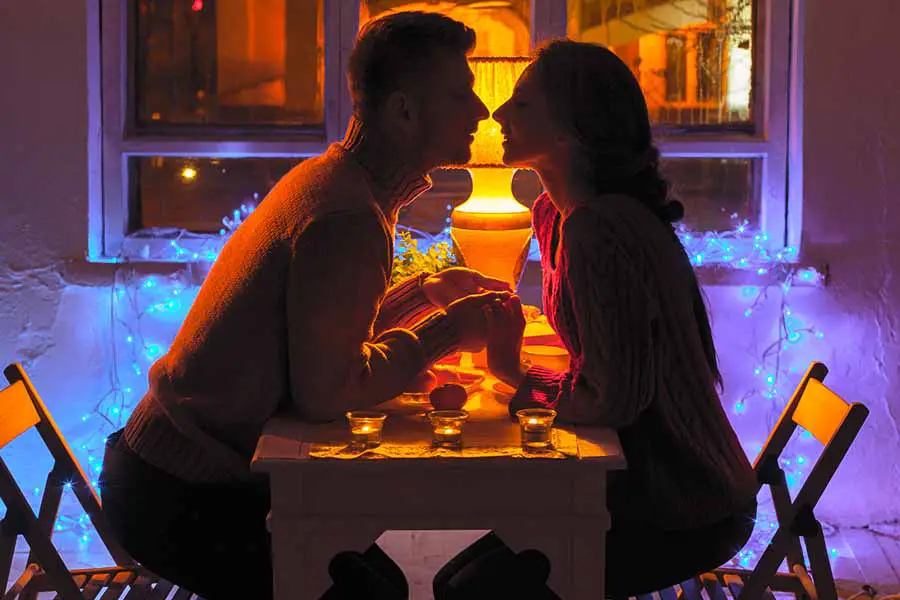 The younger the relationship, the bigger the problem. You have two options:
1. Do what you think is best; or
2. Have a spontaneous conversation about it.
Valentine's Day expectations fall into the card, flowers, chocolates or candy, possibly a gift and perhaps a meal out. The relationship is fresh so that you can opt for a modest card and flowers for her or a card and chocolates for him.
Alternatively – leave it at an exchange of cards and possibly plan to spend the evening together watching a film or attending an event. Acknowledging the Day and the fact you are in a relationship is a pleasant gesture.
For the Men
If you have a generous budget, you can spend a couple of hundred dollars on fine dining, masses of flowers, champagne, and a gift. That may be welcome or seen as slightly creepy at this stage in your relationship. You won't know the answer to that unless you do it.
But at such an early stage in the relationship, it's best to keep gifts simple and spend the money on experiences and stimulating activity together.
Healthy relationships grow with communication so that it might take some of the surprise elements away, but it does mean you both know what you are doing. Next year you can do it differently.
Mother nature gives you a burst of hormones when you start a new relationship. This chemical cocktail gives you that "in love" feeling making the whole world seem brighter and more hopeful.
It can make you impulsive and result in men (in particular) making too much effort when it comes to that first Valentine's Day. Overspending on any Valentine's Day will not impress the woman in your life. Relax and provide a thoughtful gift and a memorable evening out.
For the Women
Women are also impulsive, but in a new relationship, avoid buying expensive gifts even if you can afford them.
Think about animal courtship rituals – the male attempts to attract the female by indicating he can protect, feed, and care for her and future offspring. It's that basic.
When you reverse the process by buying him expensive gifts, you make him feel awkward. His subconscious is giving him a message that something isn't right here.
Compare it with him buying you an out of proportion gift you feel uneasy about what he expects from you in return.
When Valentine's Day falls in the first few months of a relationship, be modest with your gift-giving and concentrate your energy on spending quality time together, discovering what interests you share.
After Three Months
Now the relationship is beginning to progress, and it is natural to celebrate Valentine's Day as a couple. The way you treat this first Valentine's Day is an indication of your approach to relationships in general.
You are beginning to create your shared vision of future Valentine's Day celebrations, but you are still in the stage where you can't assume too much about what your partner likes or dislikes.
How you celebrate Valentine's Day at this stage will depend on your personality and feelings for your partner and the available budget.
How Much Should You Spend on a Girlfriend or Wife?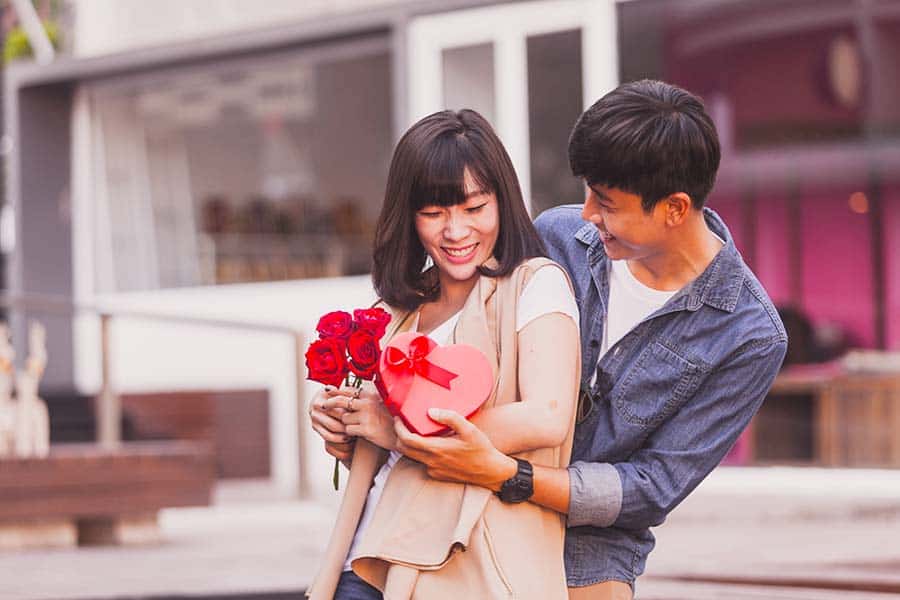 The average amount spent depends on geography (United States men spend twice as much on Valentine's Day gifts as men in Europe) and age.
Your age determines your amount of disposable income, and this influences the amount you spend on a gift for a new wife or your new girlfriend.
In 2020 average male spending on the important woman in their lives range from $109 (Age 18 to 24) and $307 (Age 25-34) to $358 (Age 35- 44) (source). After these ages, average spending drops to around $55 (source).
The amount you spend on your significant other will depend on your budget. The average figures are misleading because if you have four men who spend $50, $100, $200, and $300, then the average spend would be $162.
There is also significant research that shows women think men who spend a considerable amount on Valentine's Day gifts are untrustworthy.
This first Valentine's Day set yourself an affordable budget and restrain yourself from excessive spending. Then in future years, as your relationship deepens and matures, you can demonstrate your affection with increased spending if so inclined.
First Valentine's Day Gift Ideas for Her
The most popular way of celebrating Valentine's Day across all age ranges is a meal in a restaurant. Additionally, flowers, candy, balloons, and cards all feature as part of the celebration.
When it comes to gift buying, a fifth of men opt for a piece of jewelry. When buying a first Valentine's gift for your wife, a locket or charm starts a repeatable tradition.
You can choose to follow the herd and buy the standard items, or you can surprise the lady in your life with a twist on a familiar theme.
Instead of giving a box of candy, fill a tea mug (with a personalized valentine's message) with a selection of sweet treats, wrap with cellophane and use it to anchor down a heart-shaped balloon as a quirky and cute presentation of a modest Valentine's Day gift for your girlfriend.
Romantic enough to impress but not so extravagant as to cause concern.
These Valentine's Day tea gifts would be perfect if she's a tea enthusiast!
How Much Should You Spend on a Boyfriend or Husband?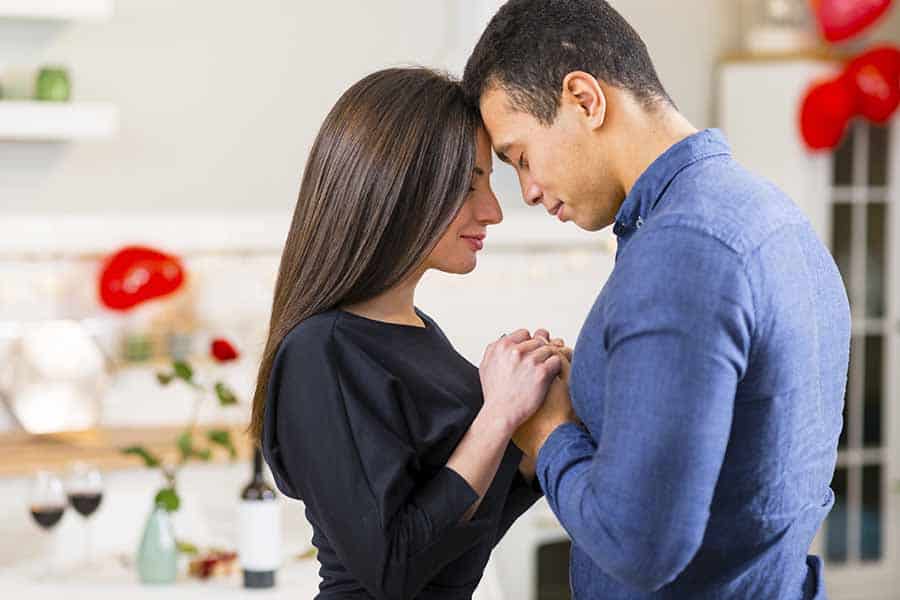 Valentine's Day tends to focus on the idea of a man buying a woman a gift, but it is an event for couples. Statistics show that women in each age range spend around half the amount (or less) on Valentine's Day than their male partners.
Averages mean some women spend nothing at all on Valentine's Day and some considerably more.
The average spending by women on Valentine's Day gifts is currently around $57 (source). Less spending by women may result from your boyfriend or husband paying for a meal as well as flowers and a gift.
Gift Ideas for the First Valentine's Day for Him
The minimum expectation for Valentine's Day for your boyfriend or husband is a card – modest or extravagant, depending on your style of giving. After that, the amount you spend is a personal choice – depends on your budget and how you feel about the relationship.
Traditionally men are considered challenging to buy for at all ages in their lives. Most wives and partners resort to subtle interrogation before all gift-giving opportunities.
As newlyweds, you have an appreciation of what gifts he has enjoyed in the past, but for a new boyfriend, you don't have experience helping you decide on an appropriate gift.
Most women adopt the time-honored strategy of buying something practical or replacing an item that has had a lot of use and is worn and shabby.
Buying Valentine's Day gift for the significant man in your life, for the first time, needs a strategy.
It's a new relationship, so the present needs to be modest but romantic. Cufflinks, tie clips, and money clips can vary in price from modest to extravagant and make an excellent Valentine's Day gift for a new husband.
For a new boyfriend, you may prefer a less intimate gift, so a tea tumbler with a laser-etched message is a gift that is useful in the car or office, is personal but not too extravagant.
Tea and tea-themed gifts make great presents for Valentine's Day.
First Valentine's Day Survival Guide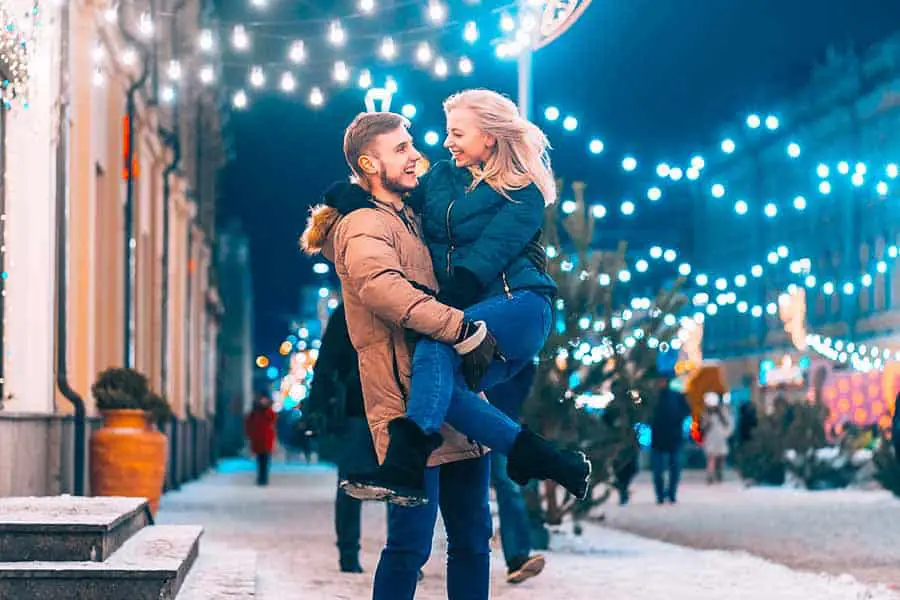 Valentine's Day is an annual event. The only challenge is that your relationship, whether married or unmarried, is still fresh and fragile.
Remember that there are two of you approaching this Day, and you are both concerned about getting it right.
As husband or wife, you already have a relationship and experience of how Valentine's Day works for you as a couple. Build on that experience but expand the range of activities and gifts that you consider for the Day.
It is still an important celebration of romantic love, but you have a history together.
There is more anxiety with a new boyfriend or girlfriend because you are still in the getting-to-know-you stage. You are still trying to impress them and work out if you two are a good fit as a couple.
In the first year, there are thousands of reasons why relationships fail. An unsatisfactory first Valentine's Day experience may be one of those reasons, but it is unlikely to be the leading cause of a relationship breakdown.
Relax and be yourself. If this relationship is going to grow, you are going to have to get to know each other on a deeper level. Neither of you can spend a lifetime playing a role that is not true to yourself. Not without making yourself miserable!
This first Valentine's Day is an opportunity to get to know your boyfriend or girlfriend.
When it comes to spending on your significant other on this Day, and any other gifting occasion, keep it simple. Spend what you can afford on a gift you think they will like.
If you are both sincere and affectionate towards each other, you will survive and possibly enjoy your first Valentine's Day and create happy memories and new traditions together.